Visit Eos Positioning Systems® (Eos) — an Esri EPC Award-Winning Silver Partner and ArcGIS Online Specialty Partner — at the 2019 Ohio Rural Water Association Conference. This year's event will be held at the Embassy Suites in Dublin, OH.  Eos and Esri will be exhibiting together from May 7-8.
Eos is a Canadian company and Esri Silver Partner that specializes in simple, affordable, high-accuracy field solutions (GPS / GNSS) for the GIS and mapping community. Eos Arrow Series Bluetooth GPS (GNSS) receivers fit directly into existing mobile GIS workflows on the Esri ArcGIS Platform via ArcGIS Online and related data-collection apps (e.g., ArcGIS Collector, ArcGIS Survey123, and more). Our solutions simply replace lower accuracy native device locations with higher-accuracy (submeter/cm) GNSS locations and metadata. The Arrow Series® GNSS (external Bluetooth® GPS) receivers work with any mobile device and field data-collection app.
Scroll down to see what our booth looks like and learn how to win a free iPad® by dropping by!
How to Find Eos + Esri 2019 Ohio Rural Water Association Conference
Look for the familiar bright blue Eos and Esri Booth: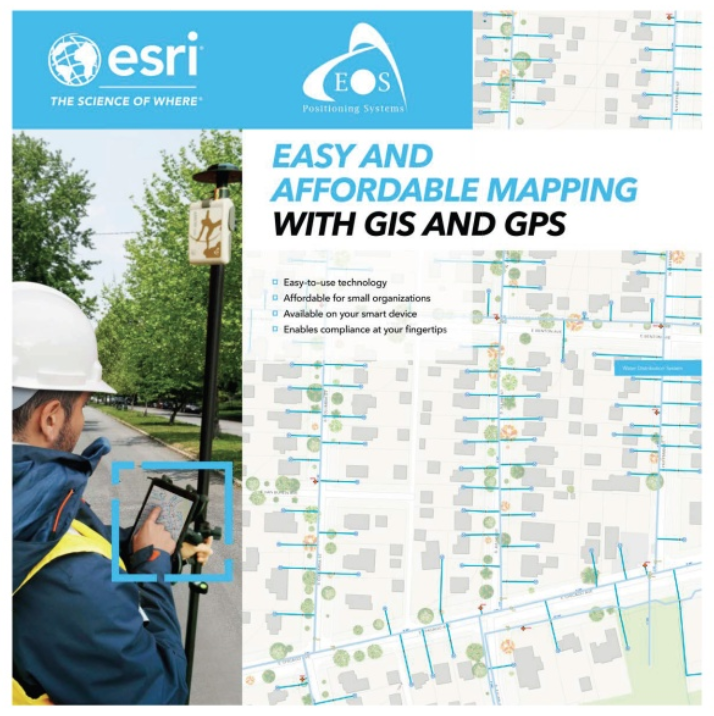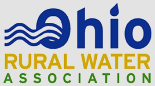 How to Win an iPad Mini® from Eos and Esri!
Drop your business card in the container at our booth for a chance to win an iPad Mini.
To enter, we ask that you please engage a brief discussion with our team about GPS and GIS at your organization. Who knows, you may learn something about how far mapping technology has come, and you might walk away from the event with a free iPad Mini!
We wish you good luck.