Visit Eos Positioning Systems® (Eos) at the 2018 Esri Colombia UC. This year's event will be held at the Grand Hyatt Bogotá.
Eos will be exhibiting at the event during the expo hours.  Drop by our booth to meet the team and learn how high-accuracy location is transforming the way field crews perform their work — across utilities, government departments, engineering, construction, transportation forestry, archaeology, and myriad other industries.


How to find Eos at the 2018 Esri Colombia UC
Eos will be exhibiting and sponsoring the event from September 19-21. Look for the familiar posters from Eos.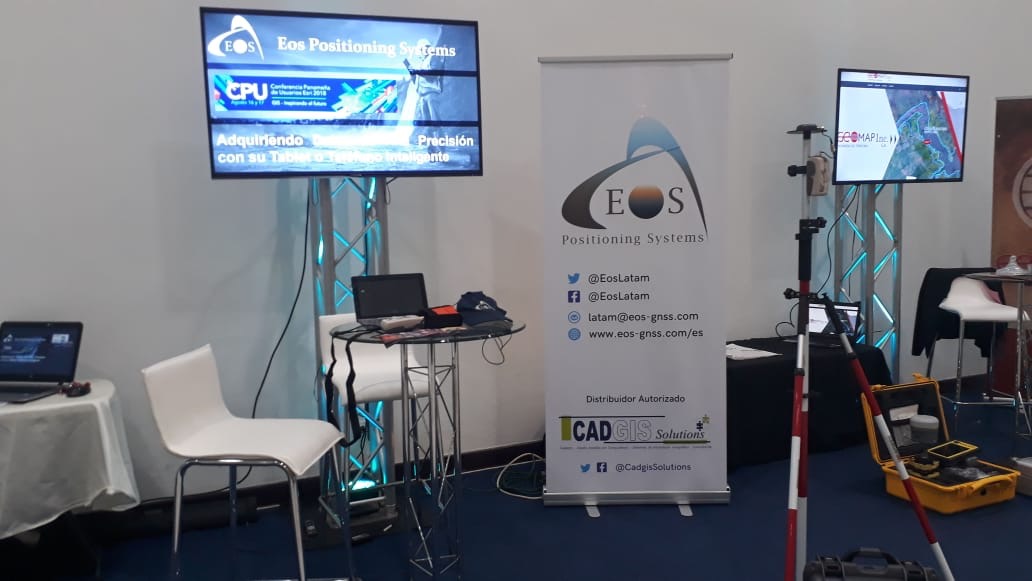 Location
Grand Hyatt Bogotá
Calle 24 A # 57 – 60
Bogotá, Colombia, 111321
Conference Days
September 19-21
About the 2018 Esri Colombia UC
The 2018 Esri Colombia UC brings together nearly 2,000 GIS users from all industries to discover how GIS is transforming the world. Learn best practices for utilities, municipalities, forestry divisions, and myriad other industry sectors. See how your peers are solving today's business challenges with innovative geospatial tools, including web GIS, ArcGIS 10.6, and mobile apps. Network with professionals from government, utility, natural resources, and countless other industries. Follow real-time updates on the event with the #CCU2018 and#MapasQueInspiranElFuturo hashtag.
For more details about the event, click here.