Map Assets Without Having to Physically Occupy Them
Eos is excited to bring you the world's first laser mapping solution for Esri's ArcGIS apps. The Eos Laser Mapping™ solution is for field crews that need to map hard-to-occupy assets with 3D, survey-grade accuracy — without having to physically stand on top of every single point. This is great when the assets you need to collect are located in environments that are either GNSS-impaired (with poor line-of-sight to positioning satellites), or in areas that are difficult and dangerous to reach. Eos Laser Mapping™ is currently available for iPad and iPhone as a free solution, in conjunction with our partnerships between Esri and Laser Technology (LTI).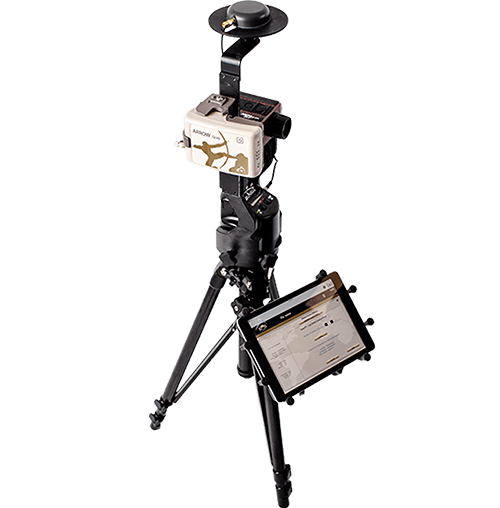 Key Benefits of Eos Laser Mapping™
Increase Accuracy and Efficiency
Eos Laser Mapping™ lets a technician stand hundreds of meters away from his target, while collecting it with submeter or centimeter accuracy.
Keep Crews Safer
Keep your crews safer when they can map assets, such as a manhole located in a busy street intersection, from a safe distance away.
Choose From 3 Mapping Methods
With three laser mapping methods to choose from, you can pick the workflow that provides the greatest combination of mobility and efficiency.
What Are The 3 Eos Laser Mapping™ Methods?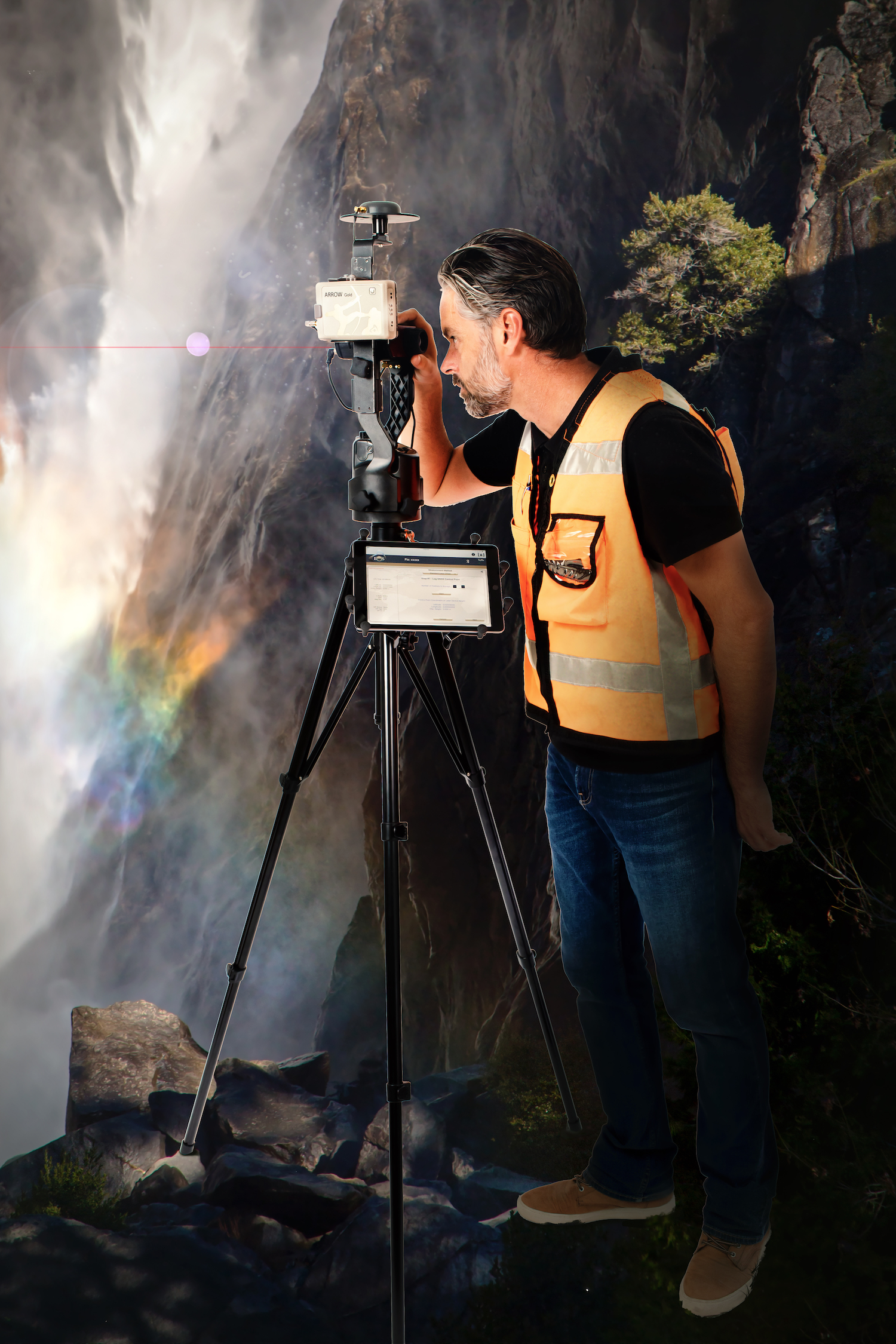 Choose From 3 Laser Mapping Methods
Range-Azimuth, Range-Backsight, and Range-Range
Customers interested in Eos Laser Mapping™ can choose from three methods: Range-Azimuth, Range-Backsight, and Range-Range (sometimes called "Range-Intersect"). Play the video for an overview of all three methods, and which method is best for which type of data collection. All three methods require the following equipment:
An Arrow Series® GNSS ReceiverRA, RB, RR

Eos Tools Pro

RA, RB, RR
ArcGIS Field Maps (or ArcGIS Collector)RA, RB, RR
iOS or Android Mobile DeviceRA, RB, RR
An LTI Laser Rangefinder
Eos Bridge™ (recommended with the TruPulse 360 for the Range-Azimuth method)RA

Recommended Mounting Equipment (varies by method):

Range PoleRA, RR
TripodRB
LTI TruAngle Mounting Bracket (with TruAngle)RB
LTI TruPulse Range Pole BracketRA, RR
RAIndicates equipment for Range-Azimuth laser mapping method
RBIndicates equipment for Range-Backsight laser mapping method
RRIndicates equipment for Range-Range (Range-Intersect) laser mapping method
What Hardware and Software is Required for Eos Laser Mapping™?
Eos Laser Mapping™ is a free solution from Eos Positioning Systems. However, you must have all the required hardware and software components in order to use the solution.
Arrow Series® GNSS Receiver
You will need an Arrow Series® GNSS receiver. We recommend the Arrow Gold® receiver because it will give you the best elevation.
iOS & Android Apps
Eos Laser Mapping™ requires an iOS or Android mobile device running Eos Tools Pro and Esri's ArcGIS Field Maps to perform the data capture.
Compatible Laser Rangefinder
Eos Laser Mapping™ is compatible with LTI's laser rangefinders. The model you need depends on which laser mapping method you wish to use.
Featured Case Studies Using Eos Laser Mapping™ for ArcGIS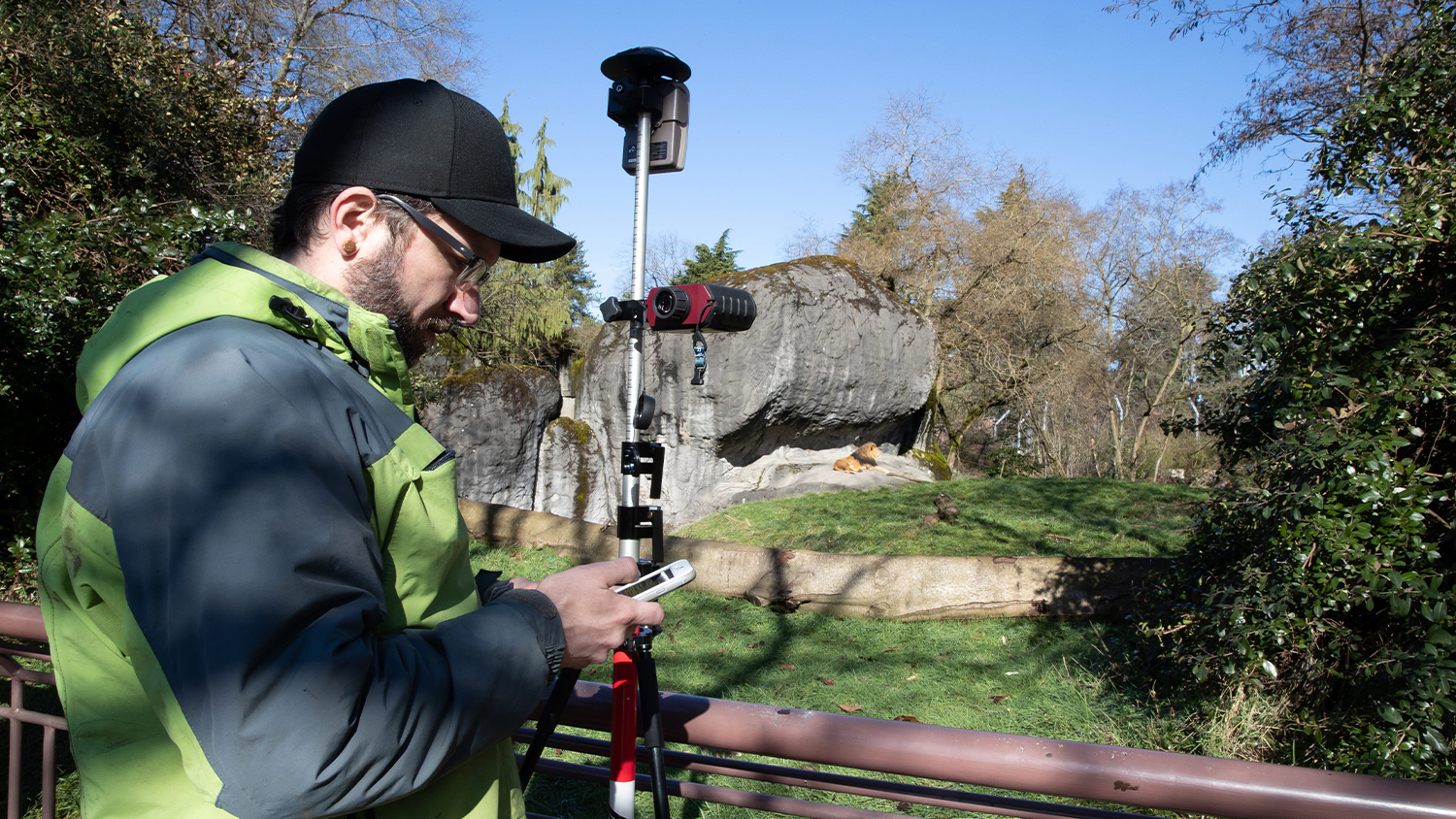 Laser Mapping with ArcGIS Collector allows one zoo to create its first basemaps in 120 years with cm accuracy, amid heavy foliage, buildings and animals.
More Info
In this Esri AEC webinar, DDSI Global shares how per-project ROI increased by 20% thanks to the use of Eos Laser Mapping for Collector during site surveys.
More Info
Customer Spotlight: Chris Kahn was one of Eos' earliest customers and has found a sweet spot of efficient CAD, GIS, GNSS, and UAV field work.
More Info
What Customers Say about Eos Laser Mapping™
"With the laser offset, I don't have to guess where my points are now. I can actually get pretty close. Depending on how close I am to buildings, I can get as good as 20 centimeters."

Dann Block

Lead Gardener (formerly), Woodland Park Zoo
"This Eos Laser Mapping™ solution has saved our drafters hours. In the survey world, that's the difference between the project being profitable or just breaking even."

Mike George

Project Manager and GISP, DDSI Global
"The laser mapping solution's tight integration with Esri's ArcGIS Collector and Laser Tech rangefinders make the Arrow product line extremely versatile."

Chris Kahn

Professional Drone Pilot and Founder, Drone Imagery Lab
Related Hardware and Software for Eos Laser Mapping™
Recommended Resources for Eos Laser Mapping™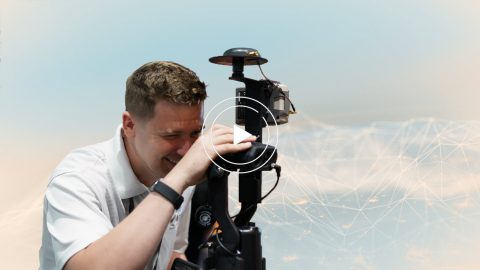 In these videos, we demonstrate data capture using 3 Eos Laser Mapping methods: Range-Azimuth, Range-Backsight, and Range-Range.
Eos is pleased to offer a free training workshop for Eos Laser Mapping™ with ArcGIS Field Maps. Learn how to map assets from afar while retaining high accuracy.
This Eos Locate™ for ArcGIS® User Manual is intended for customers using Vivax-Metrotech models of utility locators.