Visit Eos Positioning Systems®(Eos) at the 2018 Esri UC in San Diego. This year's event will be held as usual in the San Diego Convention Center from July 9-13. Come by the Eos booth to meet the Eos team, ask questions about high-accuracy field location, and see — and participate in — live demonstrations of field data collection on Esri mobile workflows.
Eos is proud to be a Bronze Sponsor of this year's event! Thanks to the collaboration among the Eos and Esri teams, we are proud to show you what is new in high-accuracy workflows on Esri's ArcGIS Collector and ArcGIS Survey123. See how easy it is to get started on simple, affordable, high-accuracy mapping.


Why visit the Eos Booth?
Eos is investing in Location this year. We want to help you understand what's new in field location, including:
ArcGIS Collector
ArcGIS Survey123
Laser Offsets
Ops Dashboard
Support for Vertical Datum
And more!
Are you new to high-accuracy location? Stop by for a rundown of how it works, available options for Esri compatible workflows, and to get your questions answered.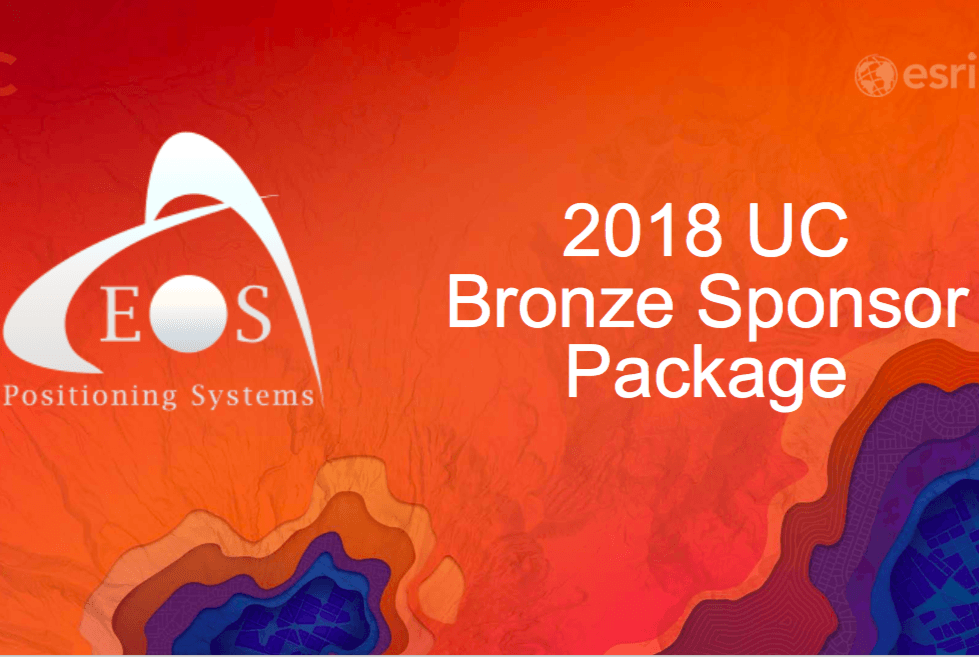 About the 2018 Esri UC
An estimated 18,000 GIS and location professionals will gather at the international Esri user conference. The Esri UC provides the opportunity to network, knowledge-share, and discover best practices from thousands of like-minded professionals. Exchange workflows, discover new use cases, and ultimately get more out of your modern technology investments. This year's UC includes more than 450 hours of training and 1,000 sessions.
For more details about the event, click here.