Visit Eos Positioning Systems® (Eos) and 200 geomatics professionals at the Rendez-vous Géomatique 2018. This year's event will be held at the Hôtel Gouverneur and at the Musée de la Culture Populaire in Trois-Rivières, Quebec.
Eos will be attending and exhibiting at booth 16, just outside your session halls. See how the future of geomatics has enabled high-accuracy location on any mobile device. Stop by to learn about GNSS, data collection, and more!
Location
Hotel Gouverneur Trois-Rivières
975 Rue Hart, Trois-Rivières, Québec, Canada, G9A 4S3
Expo Days
October 2-3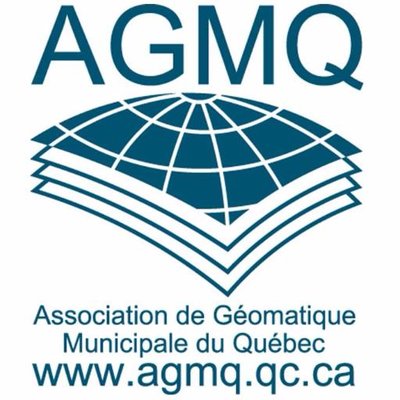 How to find Eos at the Rendez-vous Géomatique 2018
Eos will be exhibiting from October 2-3 in the expo hall. Look for the Eos booth (#16):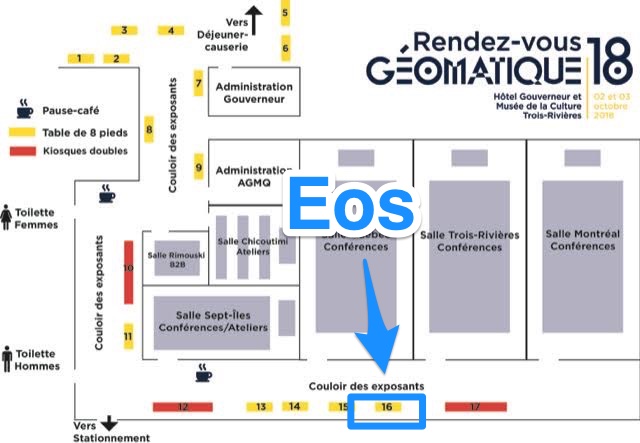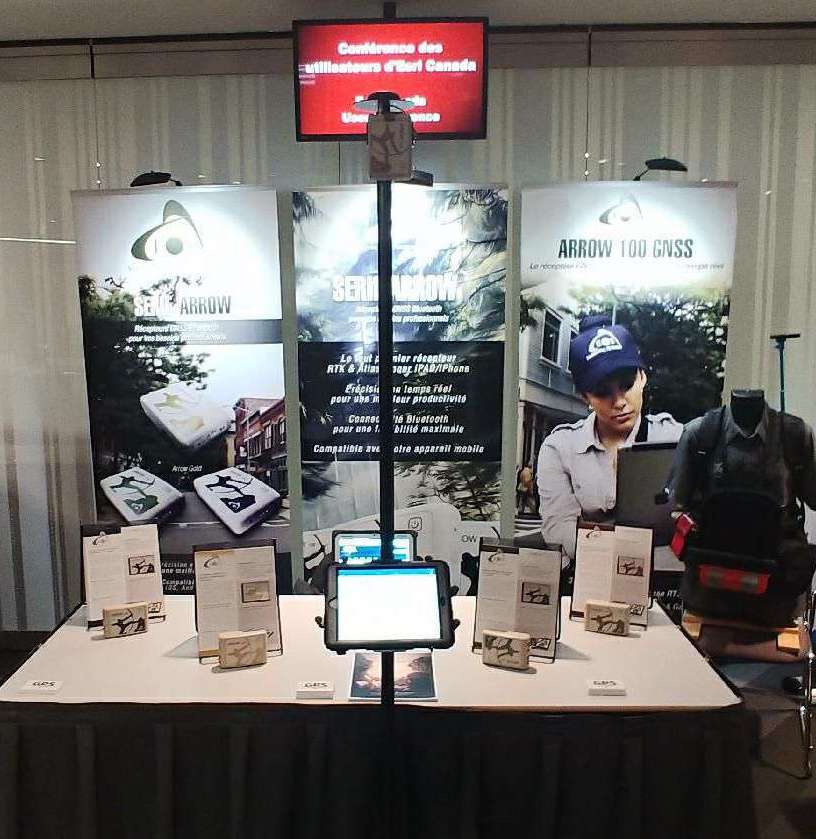 About the Rendez-vous Géomatique 2018
Each year, the Geomatics Association of the Municipalities of Quebec (AGMQ) hosts this annual event of more than 250 people. The meeting promotes the development of geomatics in Quebec's municipalities. Learn about the cutting-edge innovations in geomatics in the sessions and exhibit hall. This year, you'll be able to attend technical workshops, network, and enjoy the beautiful Trois-Rivières city. Reserve your hotel in the event block in advance.
For more details about the event, click here.