Visit Eos Positioning Systems® (Eos) at AI World 2022. This year's event will be held at the AT&T Hotel and Conference Center in Austin. Eos will be in booth #TBD (Across from the AI Popup Store) from November 07–09.
Expo Dates & Times
Nov 07, 2022 / 5:30pm – 7:00pm
Nov 08, 2022 / 8:00am – 7:30pm
Nov 09, 2022 / 7:30am – 8:00pm 2022-11-07 17:30:00 2022-11-09 20:00:00 America/Chicago AI World 2022 Find Eos at AI World 2022 Austin, TX Eos Positioning Systems
Location
AT&T Hotel and Conference Center
1900 University Avenue
Austin, TX 78705
United States
View the location of our booth on the floorplan: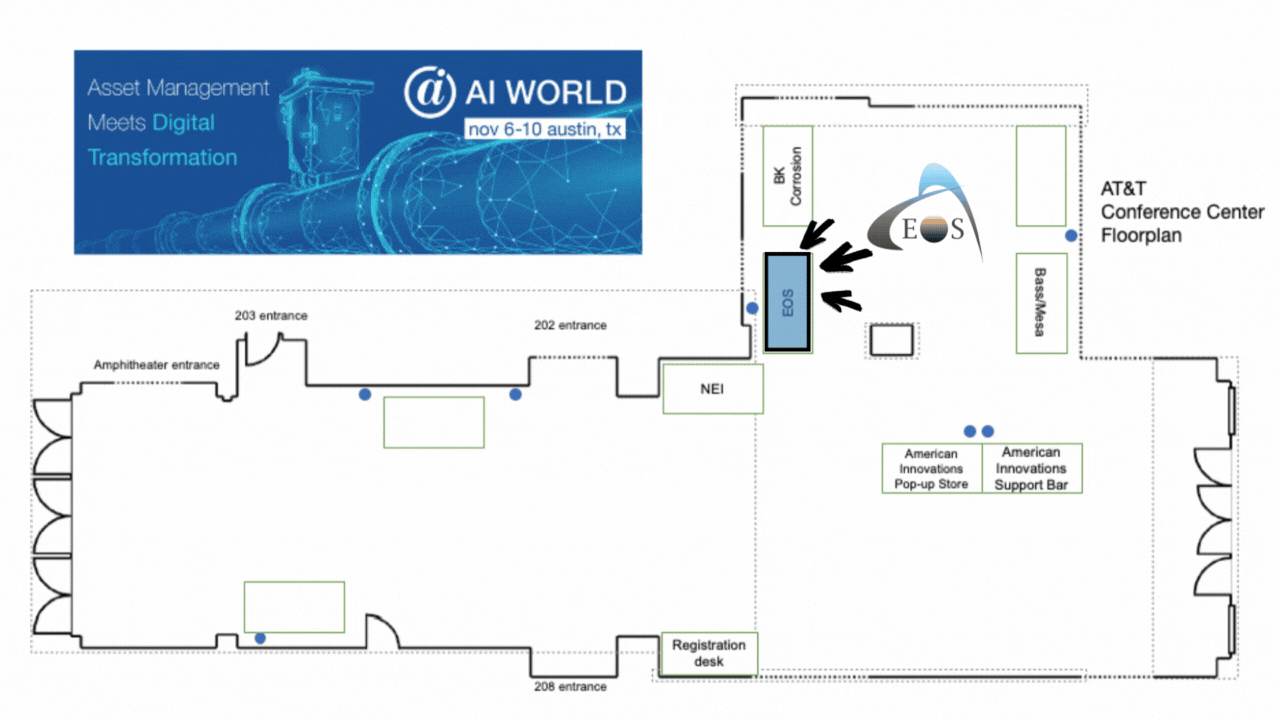 Our booth will look like this: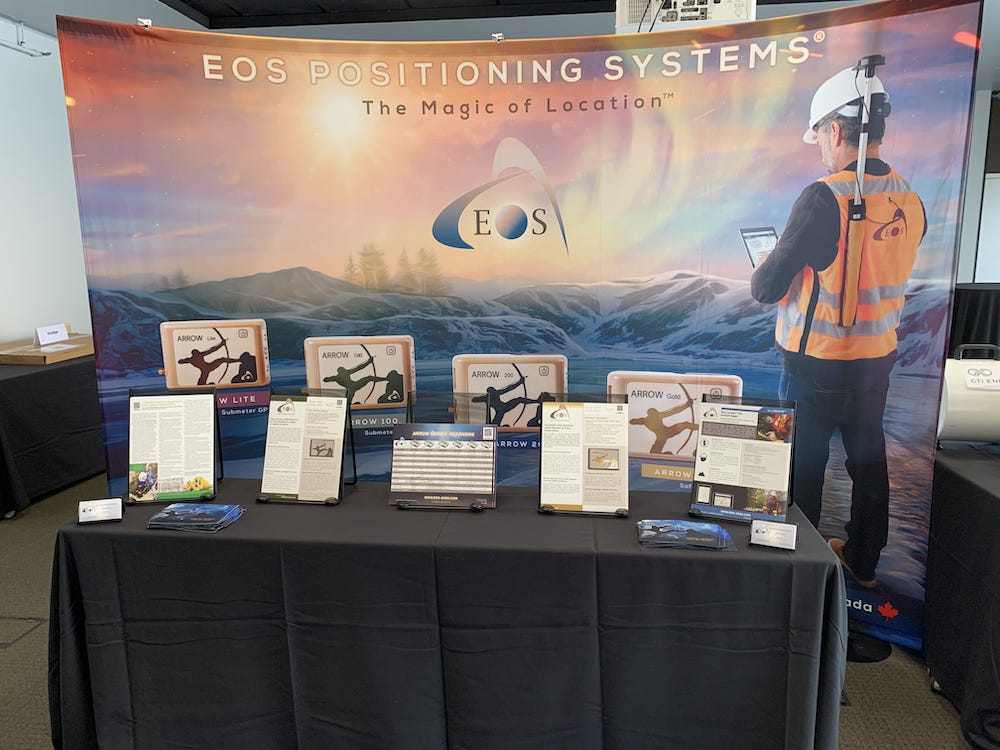 Our Conference Sessions
The Eos team will be participating in the following sessions during the conference. Please join us for some informative discussion.
Session 1: The Value of High-Accuracy GNSS, GIS and Sensor Fusion

Nov 09, 2022 / 1:00 pm - 1:45 pm |

Classroom 202

GNSS has changed dramatically in the past five years, making high-accuracy positioning easier, faster and more accessible at less cost than ever in history. This technology advancement has opened new doors in the world of GIS, of which data is the fuel. More accurate and timely data specifically equates to more accurate and timely decisions. The next logical step in GNSS and GIS technology evolution is consuming data from the vast number of legacy and modern sensors, into modern GIS workflows. In this presentation, you will learn about high-accuracy GNSS trends and sensor integration into modern GIS workflows.