The Arrow Gold GNSS receiver is our most popular RTK GNSS receiver. It supports all four global GNSS constellations (GPS, GLONASS, Galileo, and BeiDou); three frequencies (L1, L2, L5); satellite-based RTK augmentation; and L-Band corrections. The Arrow Gold works with iOS®, Android, and Windows devices. It also supports all planned global satellite constellations as well as all planned signals. Download the Arrow Gold datasheet for a complete breakdown of technical specifications, including these:
Key GNSS receiver features
GNSS information such as accuracy, number of tracked satellites, support for various differential corrections (e.g., SBAS, L-BAND, RTK)
Max speed and altitude
Communication protocols (e.g., serial port, Bluetooth®)
Frequencies, data measurements
LED indicators
Battery type and life
Environmental specifications (operating temperatures, humidity, compliance)
Mechanical enclosures
Antenna specifications
Standard included accessories (e.g., cables, antenna)
Last updated April 30, 2023.
Last updated September 2021.
Last updated August 22, 2023.
Explore Related Knowledge Base Items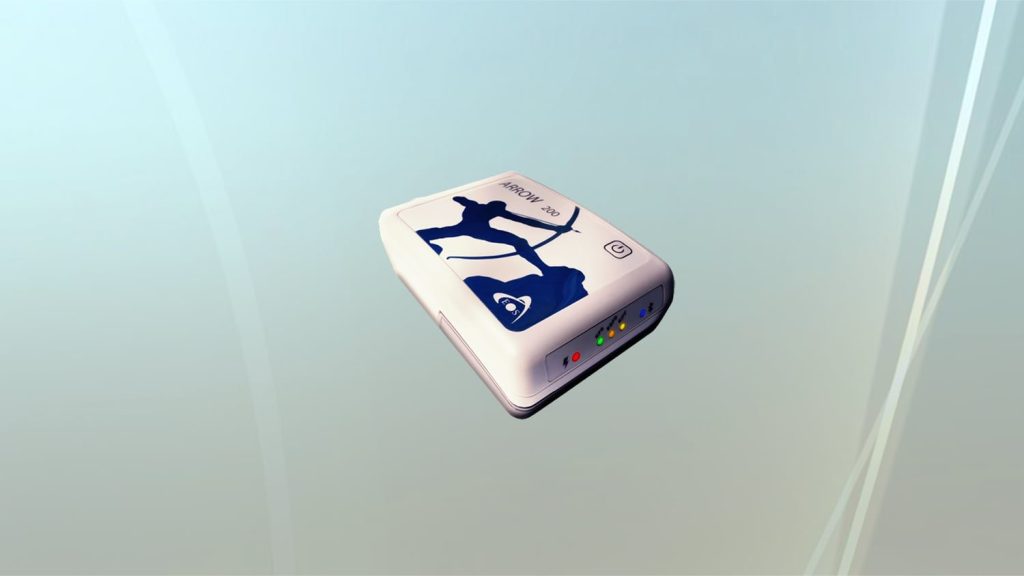 Arrow 200® Datasheet: Download Technical Specifications
Arrow 200® datasheet: Key features and technical specifications for the Arrow 200® GNSS RTK receiver from Eos Positioning Systems.