The Eos Bridge™ is a palm-sized Bluetooth® connector that makes any third-party instrument or sensor, such as a laser rangefinder, Bluetooth® compatible with iOS®, Android or Windows devices.  This allows you to combine the power of survey-grade mapping from Arrow Series® GNSS receivers, GIS apps and professional measurements from third-party instruments and sensors. Download the Eos Bridge™ datasheet for a breakdown of technical specifications, including:
Key features of the Eos Bridge™
Explanation of the two types of third-party instruments that can be used with the Eos Eos Bridge™: Legacy Bluetooth® instruments, and sensors with serial ports
Communication methods
Bluetooth® features
Power and battery specifications
Environmental specifications (operating temperatures, humidity, compliance)
Mechanical specifications
What is included with an Eos Bridge™ purchase
Last updated July 2021
Explore Related Knowledge Base Items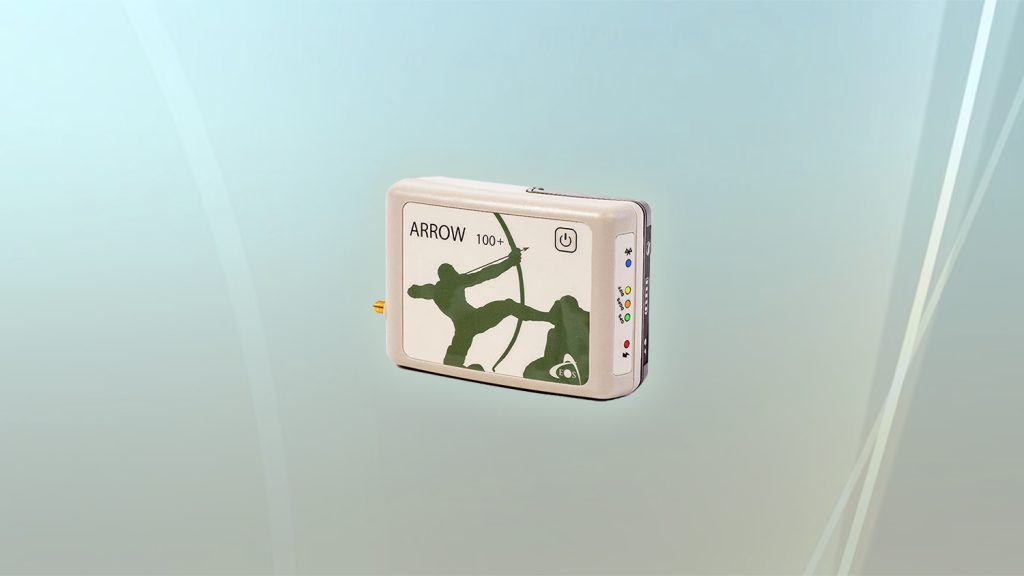 Arrow 100+™ Datasheet: Download Technical Specifications
Arrow 100+™ datasheet: Key features and technical specifications for the Arrow 100+™ (plus model) GNSS receiver from Eos Positioning Systems.