Headquartered in British Columbia, Canada, Tolko Industries is a leading manufacturer of lumber and sustainable wood products. At its operations facility in High Level, Alberta, the annual harvest season runs from November to March. During this time, Tolko and its contractors harvest the volumes of timber its sawmill processes for the remainder of the year.
Tolko woodlands operations supervisor Michael Morgan is always looking for new technology to help the team increase productivity and meet demand for raw logs at mills.
"Anytime we see the market introduce new technology, we assess if there are opportunities to make our company more competitive and productive," Morgan said.
For 20 years, this open-mindedness has driven Tolko to innovate with geospatial technology.
A Challenging Mapping Environment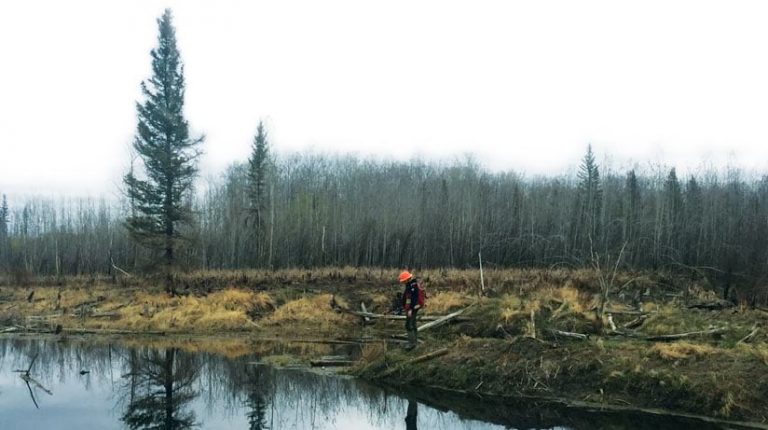 Within the province of Alberta, Tolko operates mostly on Crown (public) land. Prior to the start of the winter harvest season, Tolko staff members complete and submit a series of Forest Harvest Plans (FHPs) for provincial government approval. The FHPs must include maps of the proposed cutblock boundaries—the area in which they'll harvest the timber—complete with an inventory of topographic features, such as roads, waterways, pipelines, and potential wildlife sites.
Before the FHPs are generated, mobile crews verify each boundary and topographic feature within the proposed cutblocks and confirm any required protection buffers. But creating highly accurate maps under a tree canopy can be particularly challenging in northern Canada.
In the early days of GPS, when Tolko first started mapping boundaries, its legacy, all-in-one GPS receivers could take hours to acquire and lock onto four satellites, the minimum number for the required level of accuracy. Even with enough satellites available, dense canopy made some signals unusable, resulting in downtime and productivity losses.
"In the field, our staff would spend a significant amount of time waiting for a reliable position from the GPS receivers available at the time," Morgan said. "Additionally, there was significant postprocessing of the data in the office to get it into a deliverable format to be integrated into the development of the FHPs."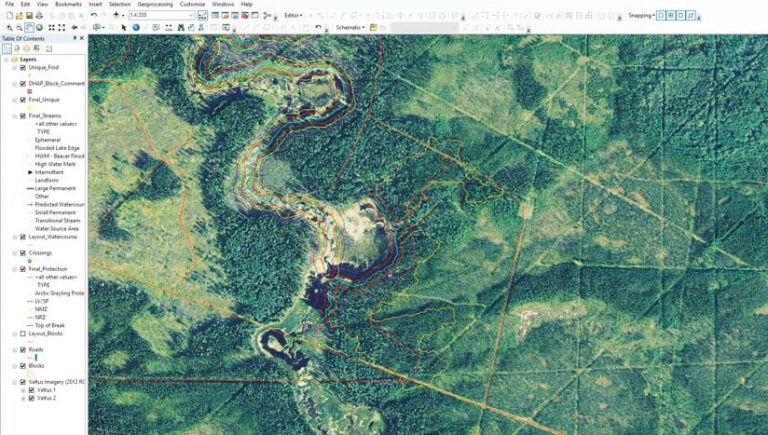 If the data was reliable, Morgan could apply the required buffers in ArcGIS Desktop and submit the plans for approval. If not, the crews had to do more work.
At the same time, Tolko's mobile staff had a second job: to mark, or flag, the cutblock boundaries by tying brightly colored ribbons around trees. But the ribbons posed their own challenges. For some operations, the flags need to remain visible for several years, yet wildlife often chew them off. In northern Canada, they can easily get covered by snow. If an operator misses any of these flags and crosses a boundary or protective buffer, there could be environmental damage.
"We could avoid a number of the operational challenges and increase operational efficiency by going digital," Morgan said.
Transformed Forestry Operations
Printing enough ribbons to demarcate the current expanse of Tolko's seasonal harvest would cost hundreds of thousands of dollars per year, according to standard printing estimates. By going digital, Tolko has eliminated this expense.
"Having our boundaries and features mapped digitally is a huge cost savings," Morgan said. "With the high-accuracy Eos Arrow GNSS and the flexibility of the Esri products, we are now able to take our business to the next level of efficiency."
Tolko no longer alters natural wildlife environments with flagging, either. And the company's steadfast commitment to innovation has allowed it to forge new paths in efficient harvesting operations. As the demand for lumber increases, according to industry-standard price tracking, Tolko is right there, surging its production.
What's more, the company's quest for innovation persists. Tolko continually interprets analytics from Op Tracker throughout the harvest season. This data helps both Tolko and its contractors identify opportunities for even more improvement. It also provides insight into how to further optimize operations, such as determining which machines are better suited for specific types of timber or terrain.
"All of this technology has helped us maximize our efficiency in the short operating season," Morgan said. "The upgrade to a geospatially smart system has transformed our forestry operations and opened the door for even more innovation."
This story was original published in ArcNews. View the original story here.
You May Also Like One of These Success Stories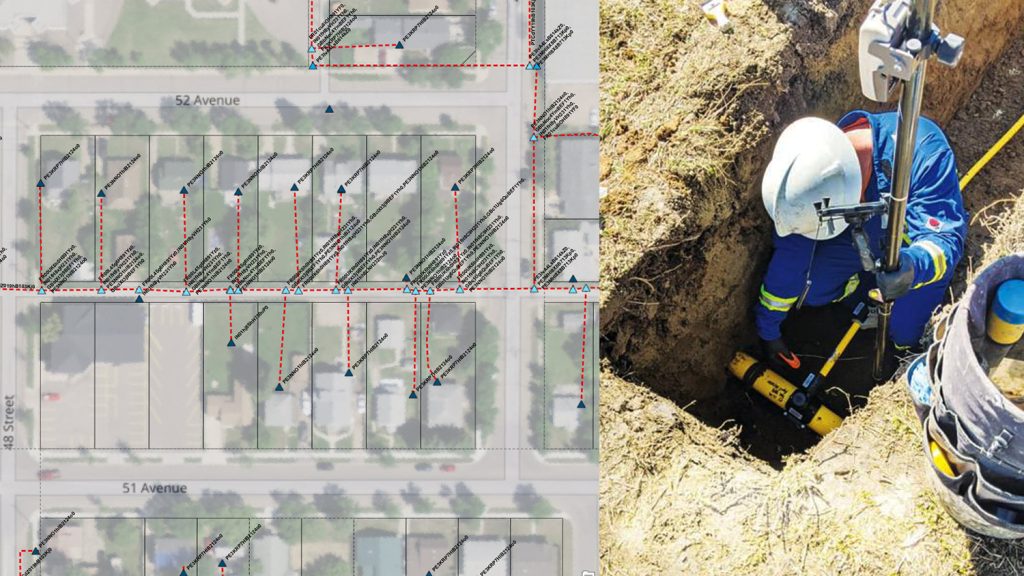 Canada Gas Utility Meets Tracking and Traceability Requirements
Apex Utilities uses an Arrow Gold® RTK GNSS base/rover configuration with Android tablets and ArcGIS Field Maps for tracking and traceability.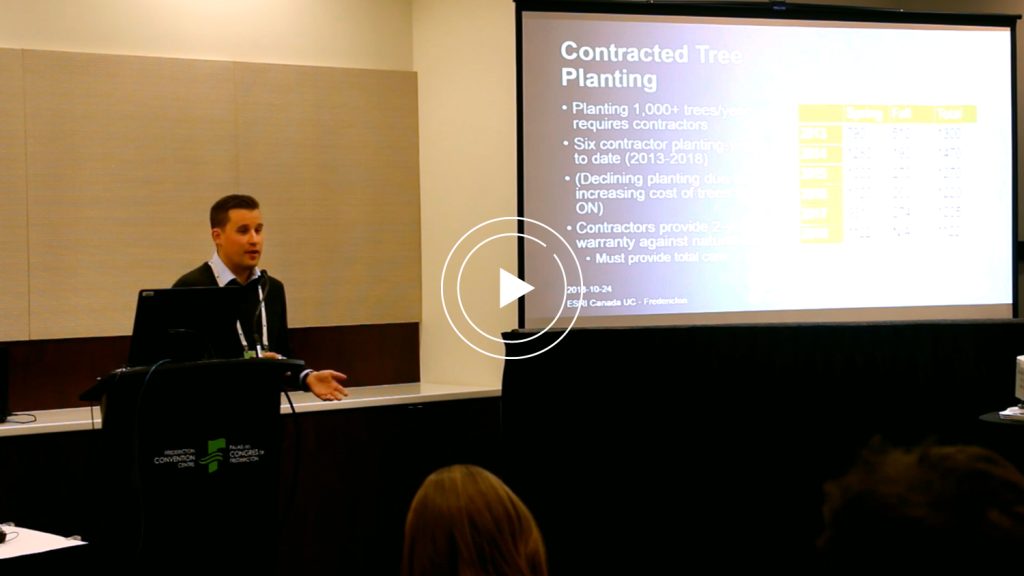 Dalhousie University Maps Urban Forestry for HRM
Urban Forestry with Eos Arrow 100 and Esri Collector: See how students used Collector and Eos Arrow GNSS to hold contractors accountable and save Halifax Regional Municipality over $270,000.