The Customer: Veritas Farm Management
In Ontario, Canada, Veritas Farm Management is on a mission to change the way the agriculture industry interprets and uses data.
Veritas, recently acquired by Deveron UAS in 2018, is a multi-service company specializing in data analyzation for fertilizer and soil prescriptions. All services are based on GIS data. The Veritas mission is simple: Gain the maximum amount of yield from each acre. To do so, Veritas creates precise fertilizer and planting prescriptions for each and every acre of farmland. They delve deep into data analysis by using a combination of soil sampling, drone imagery and GIS technology.
The Veritas mission is simple: Gain the maximum amount of yield from each acre.
The Challenge With A Legacy Process: Poor Accuracy and Lack of Speed
In order to give a full, accurate prescription for each management zone on a farm, a high degree of analysis is required. To do this, Veritas developed a process that starts with imagery analysis, continues with soil sampling, and ends with precise fertilizing and seeding prescriptions for farmers. 
Imagery analysis yields sampling zones
Satellite imagery, drone imagery, or yield data is used to identify soil variability and create distinctive zones within the field.
In the analysis,  Veritas classifies the soil based on color similarities while excluding features that are not representative of the actual field (such as tile drains, ponding, snow cover, clouds, or harvest paths). They often use a Normalized Difference Vegetation Index (NDVI) to analyze the imagery. The NDVI allows Veritas to interpret which areas they need to categorize into zones, with the objective of collecting soil samples in each of them.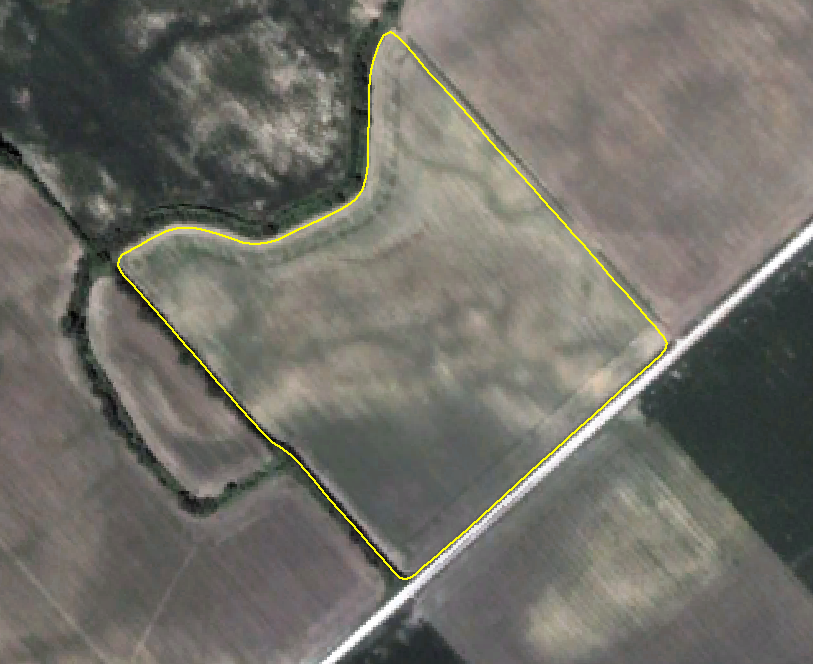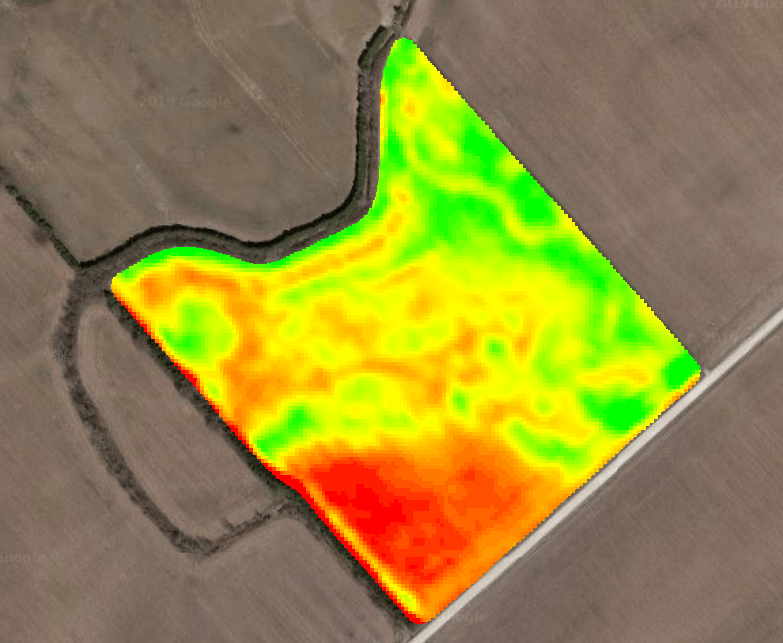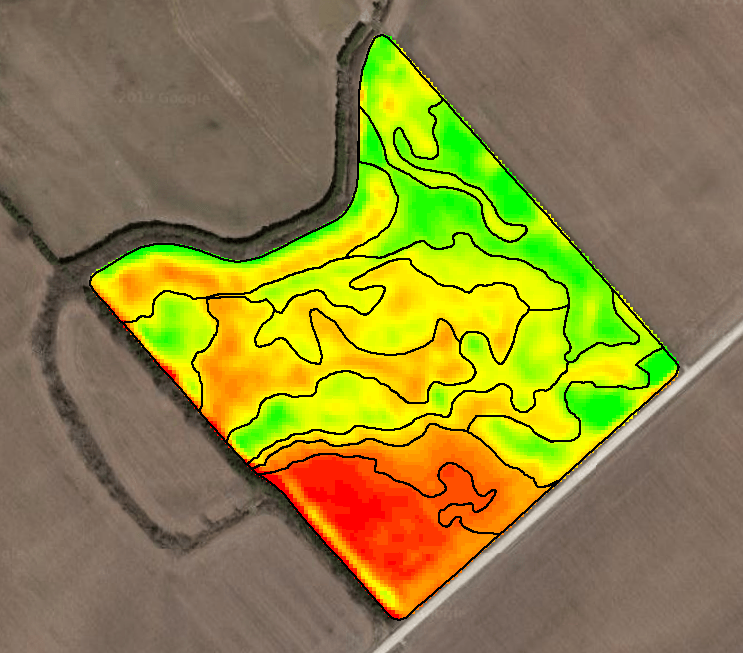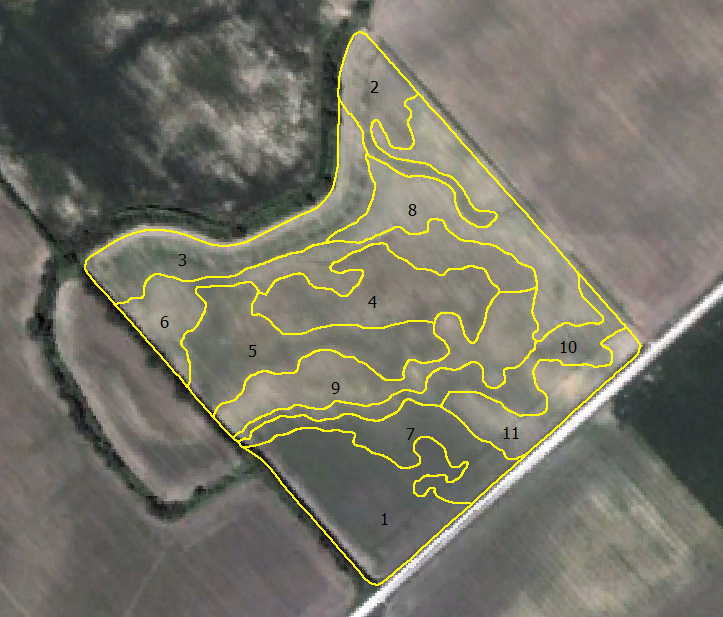 "Instead of taking an average approach of the soil across the field, we are able to split that field up into separate pieces," Veritas General Manager Aaron Breimer said. "So, we can answer whether the sandy part of the farm is testing different than the top of the hills, or the low spots in the field."
The number of zones depends entirely on soil conditions and on the level of analysis the client has budgeted for. But generally, if soil distribution is largely uniform, fewer zones are generated. In some cases, Veritas provides the customer with several options of zone creation complexity to choose from, depending on the customers budget.
This analysis identifies differences in soils down to 1m accuracy. To ensure the integrity of the analysis, the sampling equipment must be able to navigate to each zone with the same or higher level of accuracy.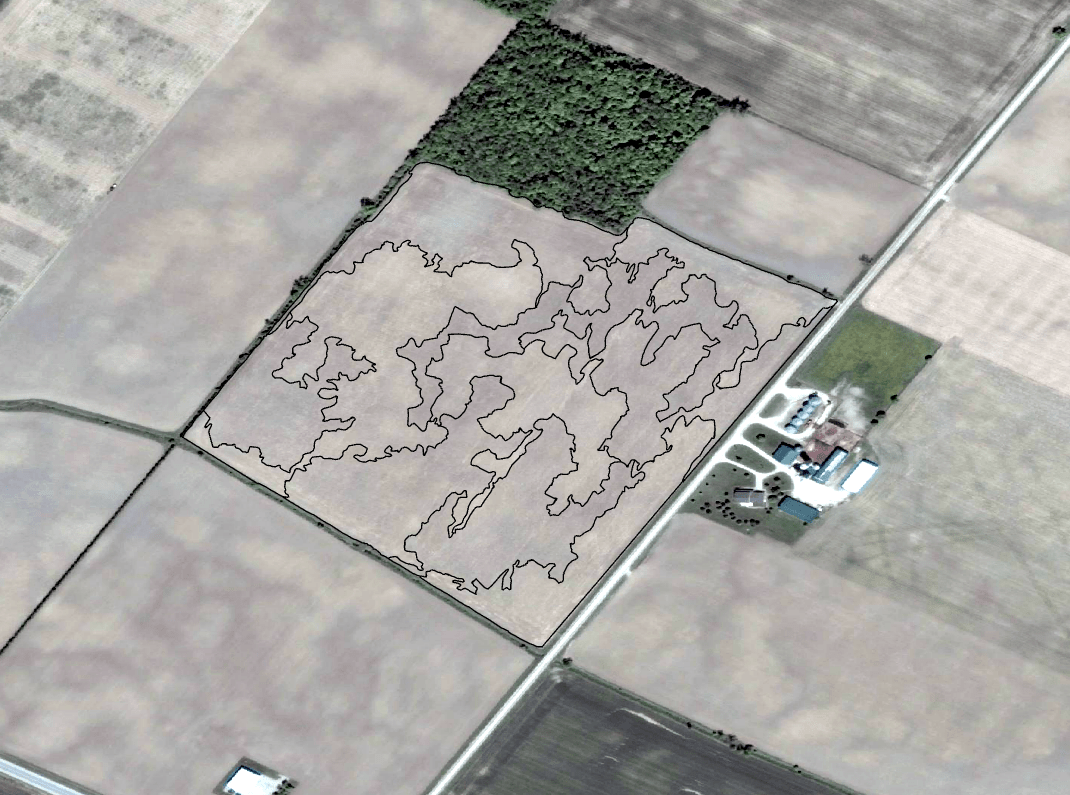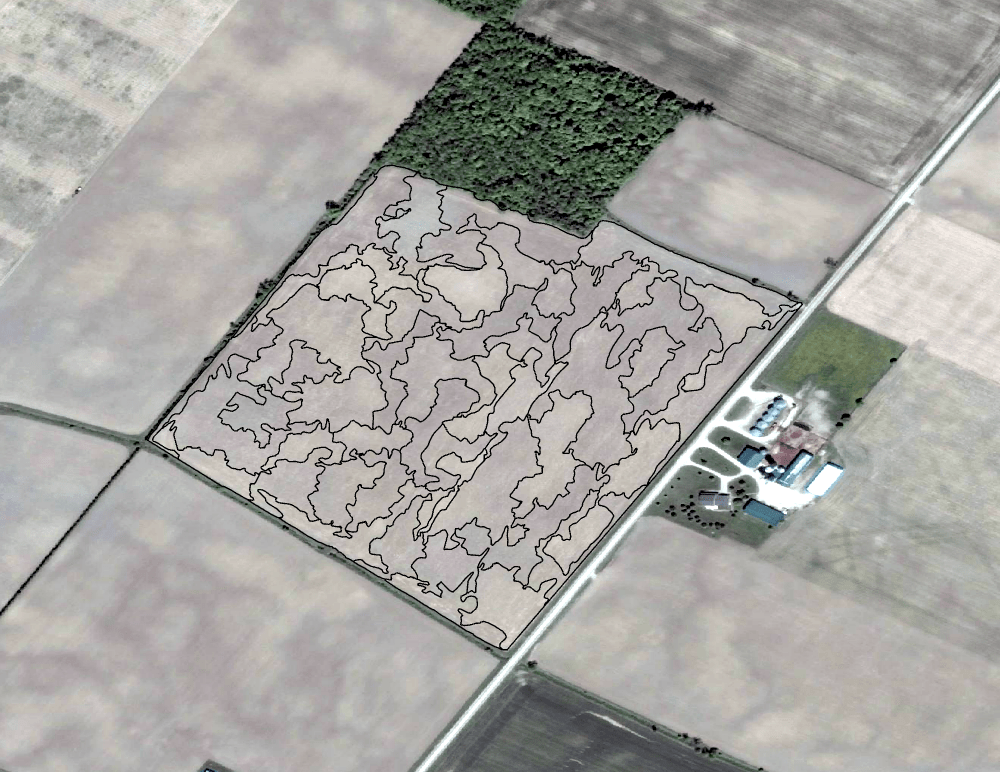 In the past, Veritas' workflow was slow and tedious. The software used for zone creation was becoming outdated, and an upgrade was needed.
Additionally, after going out into the field and recording multiple data points from each field on a legacy handheld GPS receiver, they would return to the office and upload the data to the computer. They would then post-process the GPS data to get better accuracy. In the case of incorrect data, they were obligated to return to the field to recollect the samples again. This entire process was of low productivity and high cost.
Since their acquisition by Deveron UAS, their customer base began to grow. Veritas realized a more fast-paced workflow was necessary. They knew that with such precise zone creations and in-depth analysis, their high-quality data also required a reliable, high-accuracy GPS receiver to uphold the company's standards. 
"When you're scaling a business," Veritas Soil Sampling Coordinator Stephen Laevens said, "you need something that's accurate and dependable."
The Technology: Eos Arrow 100® GNSS and Esri® ArcGIS Pro for Scalability
The Software: ArcGIS Pro for Faster Data Processing
With their previous mapping software becoming outdated, Veritas decided to upgrade to Esri's ArcGIS Pro. This would allow for faster data processing and more flexibility in generating the soil sampling zones.
The GPS: Arrow 100 for Soil Sampling
Upon researching various GPS options, Laevens contacted Esri Business Partner Eos Positioning Systems to see if a receiver from the Arrow Series® would be a good fit. The next day, Laevens received an Arrow 100 GNSS receiver in the mail. With the help of Eos technical support he was able to connect his Arrow with Veritas' data collection software, and in no time, everything was up and running.
"It's one of the very, very best customer service experiences I've ever had," Laevens said.
Veritas then purchased five more Eos Arrow 100 receivers. The Arrow 100 provides submeter accuracy using the free WAAS differential correction signal. The field data is collected on-board an ATV with the Arrow 100 connected via Bluetooth® to a Vanquisher rugged tablet.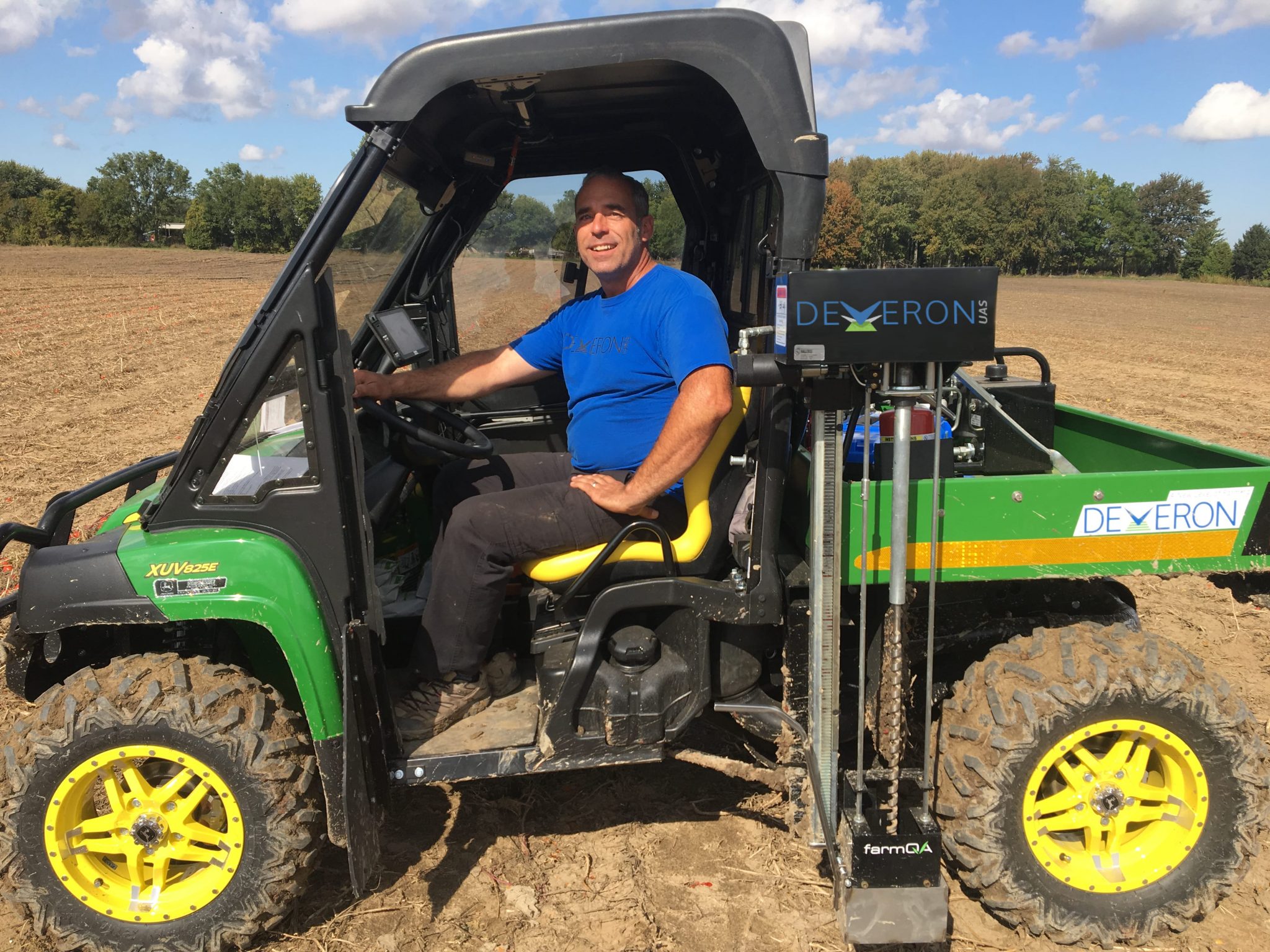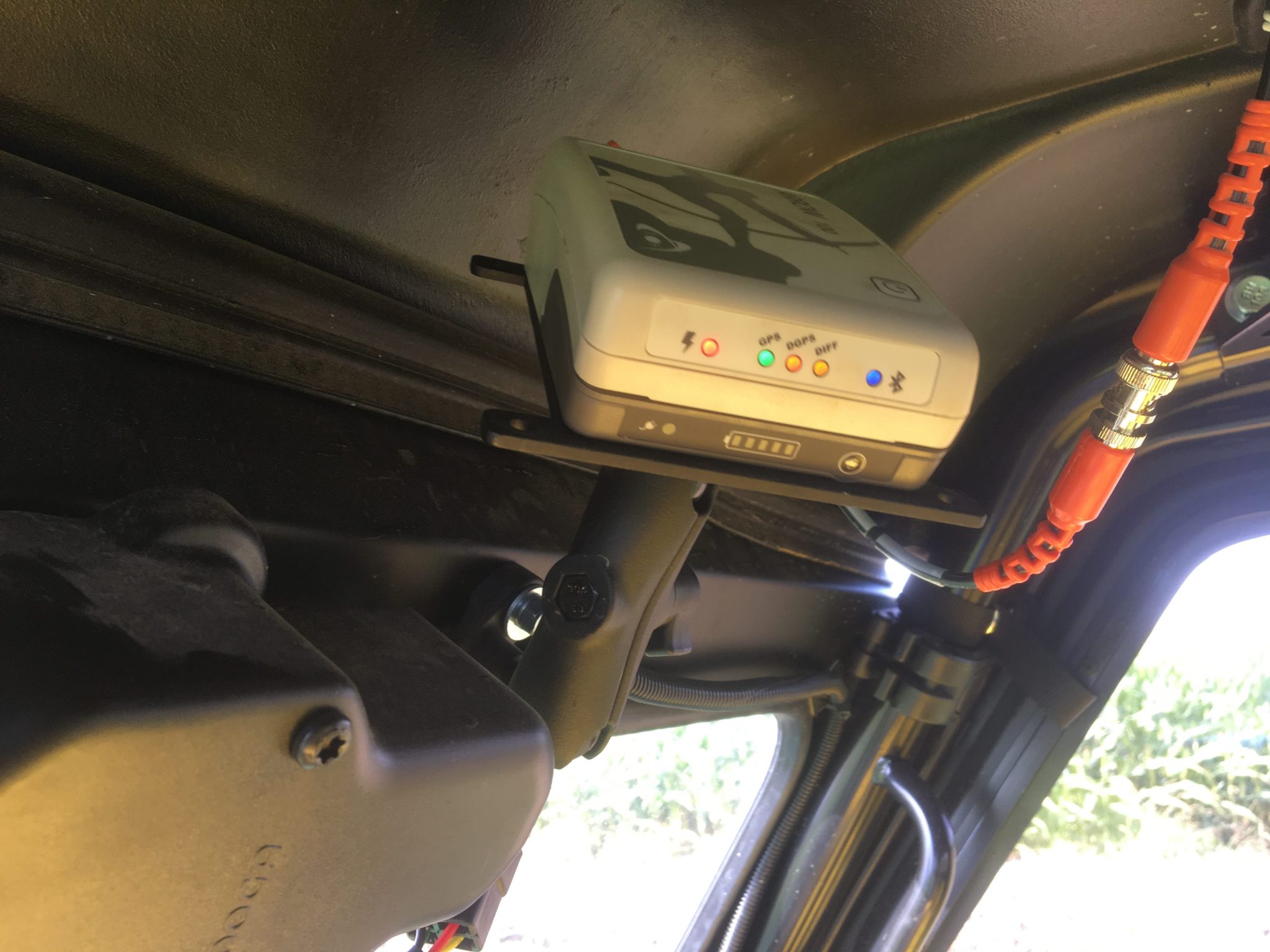 The zone layer created in ArcGIS Pro is loaded in the tablet and overlaid on top of the aerial imagery of the field. Each zone has an identifying number, and the samples are categorized according to these numbers. The field crew navigates with accuracy throughout the zones to collect multiple soil samples. Each zone ends up with a total of one-pound of soil in each sample bag from the multiple samples within the zone. The field boundary is also mapped before returning to the office.
Once the soil samples are collected, they are sent to a lab for full analysis.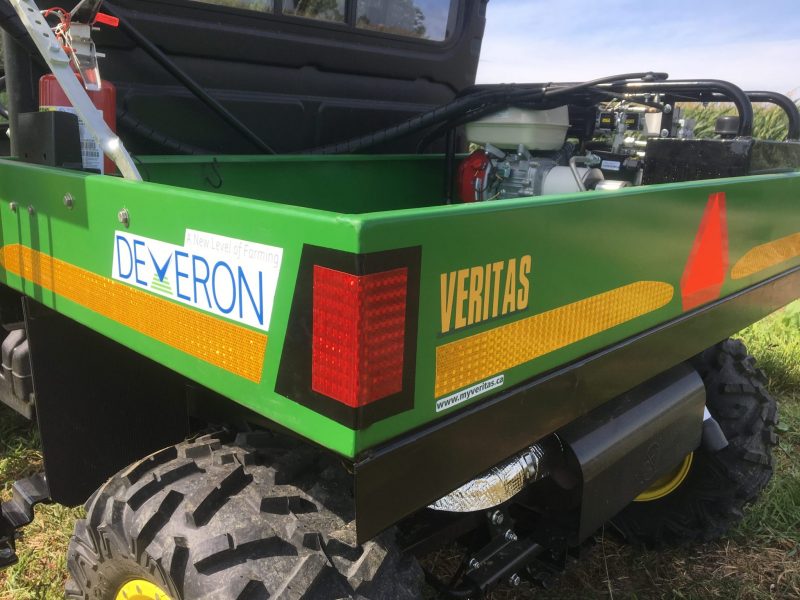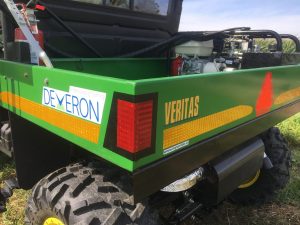 The Result: Quicker Turnaround with Increased Accuracy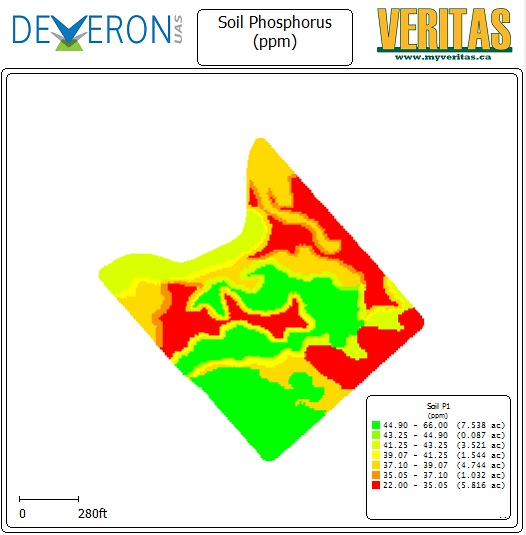 Prescribing the right fertilizer mix
Based on the results of the lab analysis, Veritas staff then create soil fertility maps and map books in ArcGIS Pro. These maps show each zone's nutrient levels, and Veritas uses them to provide data-driven fertilizing recommendations to clients. For instance, green zones have high fertility levels, so they will receive less fertilizer. Red zones have lower fertility levels, so they will receive more fertilizer.
This helps Veritas' customers apply fertilizer only where it is needed, in the quantities needed, thus saving farmers money and creating an environmentally conscious workflow.
Modern fertilizer application equipment can accomplish this goal by using a special digitized map, called a fertilizing prescription, that it can interpret as it applies the fertilizer to the field. The equipment automatically adjusts the amount of fertilizer that is applied based on what zone it is in.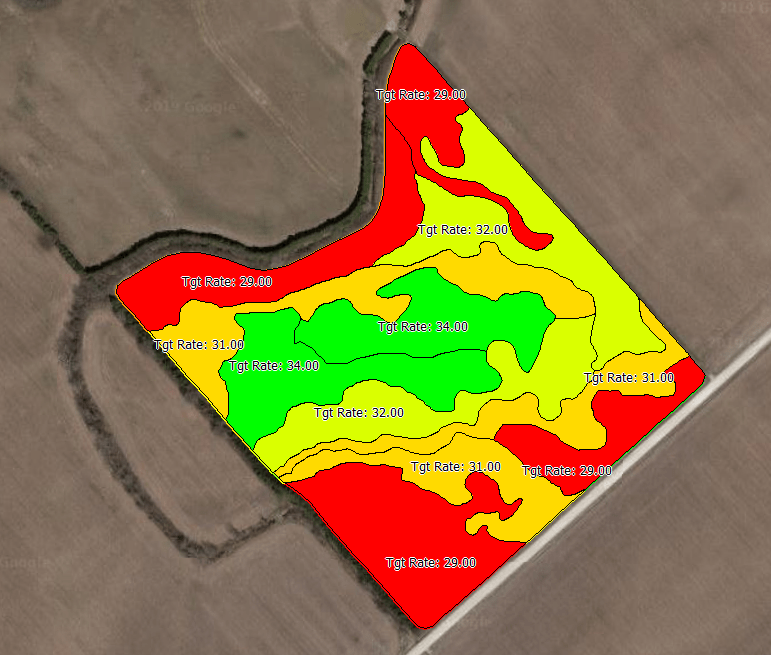 Planting prescriptions are also created
Just as Veritas uses soil sampling to create fertilizing prescriptions, they can also create planting prescriptions. Planting prescriptions guide farmers in seeding rates. Data about a field's past crop yield, past performance of crops, along with the soil fertility levels, allow Veritas to prescribe each zone with a higher or lower seed population.
Increased field and office productivity with the Arrow 100
Since using the Arrow 100s, Laevens said their turnaround time has drastically quickened.
With 8-12 soil samples to collect from each individual zone, any time the crew can save in the field and in the office is valuable. The consistency of the real-time submeter accuracy, the elimination of the post-processing tasks, the flexibility and stability of the Bluetooth® connection and the all-day battery autonomy of the Arrow 100 are key factors in this increased productivity.
"It syncs every single time with our tablets, no issues. It lasts all day long, and we don't have to recharge partway through the day," Laevens said.
"We have literally not had one issue with these Arrow 100s on 100,000 acres of soil sampling this year."
Returning to the same spot years later
But soil is constantly changing. Depending on the crop grown, mineral and nutrient levels fluctuate over time. Because of this, Veritas recommends soil sampling every three to five years.
And when it comes to resampling, accuracy is essential.
"Quite often, we want to go back to the exact same spot four years later, and sample that exact same spot to see if it's changed," Breimer said. "With the amount of variability that we're talking about, if you're off by five to 10 feet, it's going to throw your stats off."
Using real time differential correction from the WAAS satellites, the Arrow 100 ensures that the team is able to return to the exact same location repeatedly.
"Since using the Arrow 100, we have been able to reach — and sustain — a high level of accuracy in the spatial data our sampling team collects from farms," Laevens said. "Repeatability and dependability of the Arrow 100 can only add to the quality of our data, and to the solutions that Veritas provide to our customers."
You May Also Like One of These Success Stories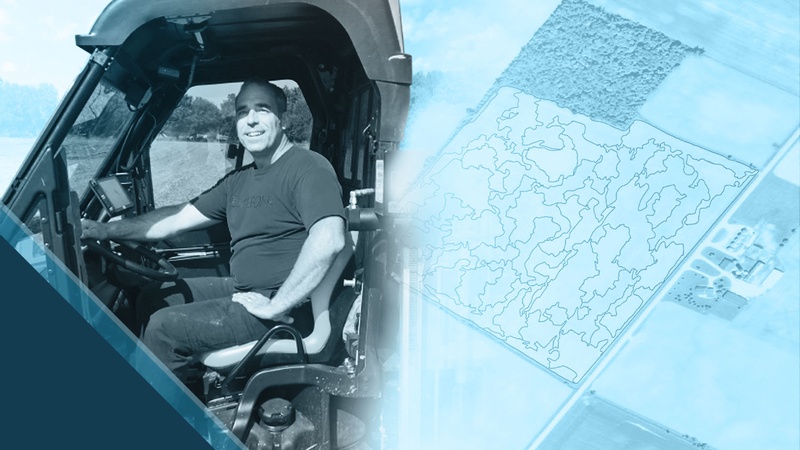 Customer Spotlight: Steve Laevens simplifies soil sampling
Steve Laevens amazed us with his passion for serving customers of Veritas Farm Management. See how Steve does soil sampling with Arrow 100 in our inaugural Customer Spotlight: Steve Laevens.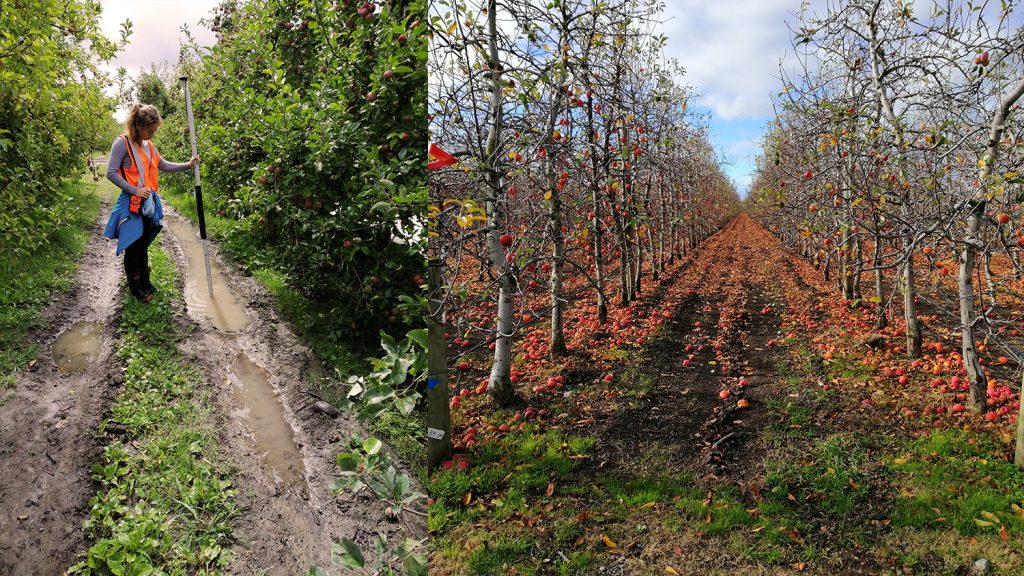 New Zealand Org Tracks Orchards Re-levelling Success
A NZ agricultural research team uses Arrow 100 w/ Australian-New Zealand SBAS to get 30cm accuracy among 5m-tall trees. Their work may change orchard ops.