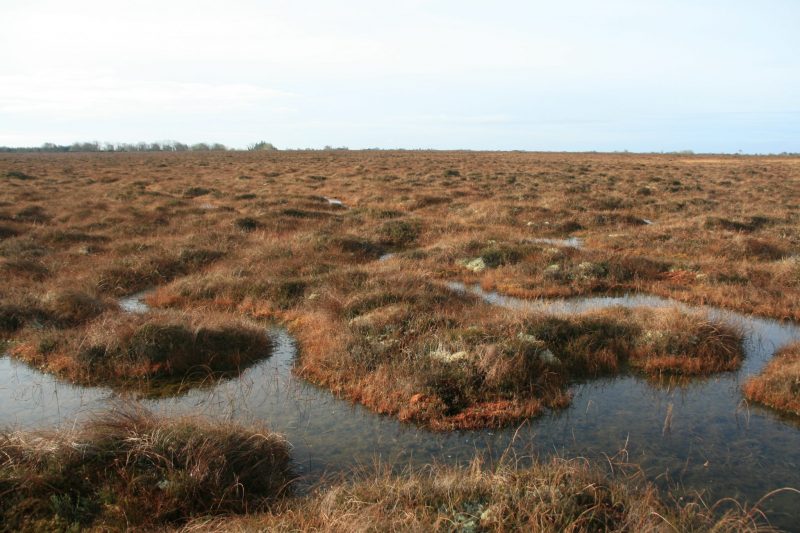 A pool system, which is typical of an intact raised bog[/caption]
Ireland's bogs are Europe's last remaining peatlands and represent some of the world's best examples of peatland biodiversity. They also provide an ecosystem for purifying water and help balance the watershed supply naturally by mitigating flood consequence through water absorption.
Recently, the Irish Wildlife Service turned to Wetland Surveys Ireland (WSI)  to protect the bogs by providing high-accuracy vegetation data. With a limited budget and critical requirement for highly accurate results, WSI turned to the Arrow 100 and Esri ArcGIS Collector for a solution.
See the full story from the October 2017 Eos newsletter here.
Eos Latest News from the Eos October 2017 Issue
[/vc_column_text]
Al's Corner – Technical Tips
Hi… My name is Alvaro and I am the Technical Support Manager at Eos Positioning Systems. I am inviting you to visit our Learning Center on our web site for useful technical information, how-to's and video tutorials. This section will be updated regularly with new material. Any question? please do not hesitate to contact our technical support center.
– This month's video: "How to configure Collector on Android for your Arrow receiver".
– Here is an interesting one-hour recorded Esri webinar on How to get started with ArcGIS Collector. Get tips on how to create web maps, download the popular Collector app, viewing results, and more.
– New Galileo firmware for Arrow 100, Arrow 200 and Arrow Gold are now available. I am inviting you to update your Arrow GNSS receiver's firmware to take advantage of the new features. Please fill out the support contact form specifying your Arrow model(s) with at least one serial number for each model to receive the proper firmware update instructions and files.
Tutorial Video
Configuring Esri Collector on Android for Eos Arrow Receivers
Upcoming Events
November 9. Esri Canada User Conference – Vancouver 2017, Vancouver, BC, Canada. Visit us at our booth.