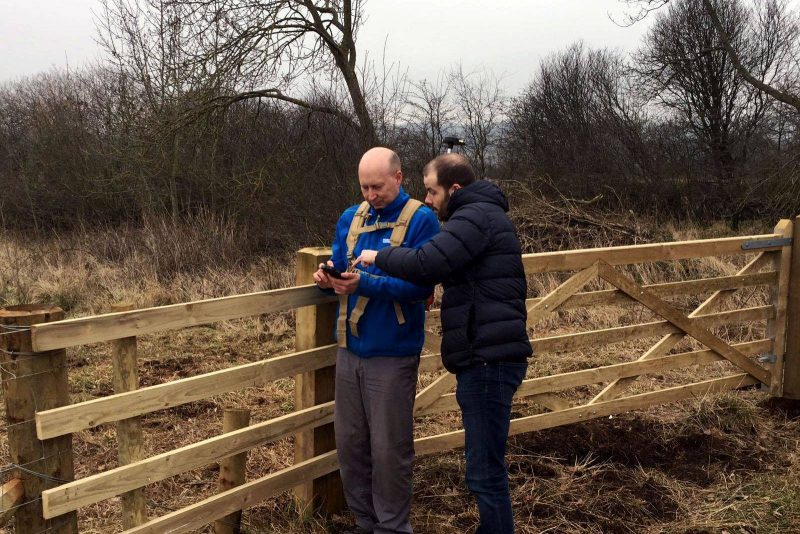 Sitting in north east England, Northumbrian Water's asset network features 30,000 km (18,600 miles) of wastewater pipes, including 13,500 km (8,300 miles) transferred into its ownership as a result of a legislative change. So when it came time to meet internal requests to accurately map the full asset inventory, the utility needed a highly accurate solution.
But there was a catch: They were on a fast timeline with a limited budget.
Learn why Northumbrian Water selected the Arrow 100 along with Esri ArcGIS Online to get the job done. Read the full feature article from the September 2017 Eos newsletter here.
Eos Latest News from the Eos September 2017 Issue
Al's Corner – Technical Tips
Hi… My name is Alvaro and I am the Technical Support Manager at Eos Positioning Systems. I am inviting you to visit our Learning Center on our web site for useful technical information, how-to's and video tutorials. This section will be updated regularly with new material. Any question? please do not hesitate to contact our technical support center.
– This month's video: "How to configure Collector on Android for your Arrow receiver".
– Here is an interesting one-hour recorded Esri webinar on How to get started with ArcGIS Collector. Get tips on how to create web maps, download the popular Collector app, viewing results, and more.
– New Galileo firmware for Arrow 100, Arrow 200 and Arrow Gold are now available. I am inviting you to update your Arrow GNSS receiver's firmware to take advantage of the new features. Please fill out the support contact form specifying your Arrow model(s) with at least one serial number for each model to receive the proper firmware update instructions and files.
Tutorial Video
Configuring Esri Collector on Android for Eos Arrow Receivers
Upcoming Events
October 4-6. Minnesota GIS/LIS Consortium, Bemidji, MN, USA. Visit us at our booth.
October 11-12. Esri France SIG 2017 – User Conference. Paris, France. Visit us at Booth #8.
October 12. Esri Canada User Conference – Ottawa 2017, Ottawa, ON, Canada. Visit us at our booth.
October 17-19. NY GeoCon 2017, Lake Placid, NY, USA. Visit us at our booth.
October 18. Esri Canada User Conference – Toronto 2017, Toronto, ON, Canada. Visit us at our booth.