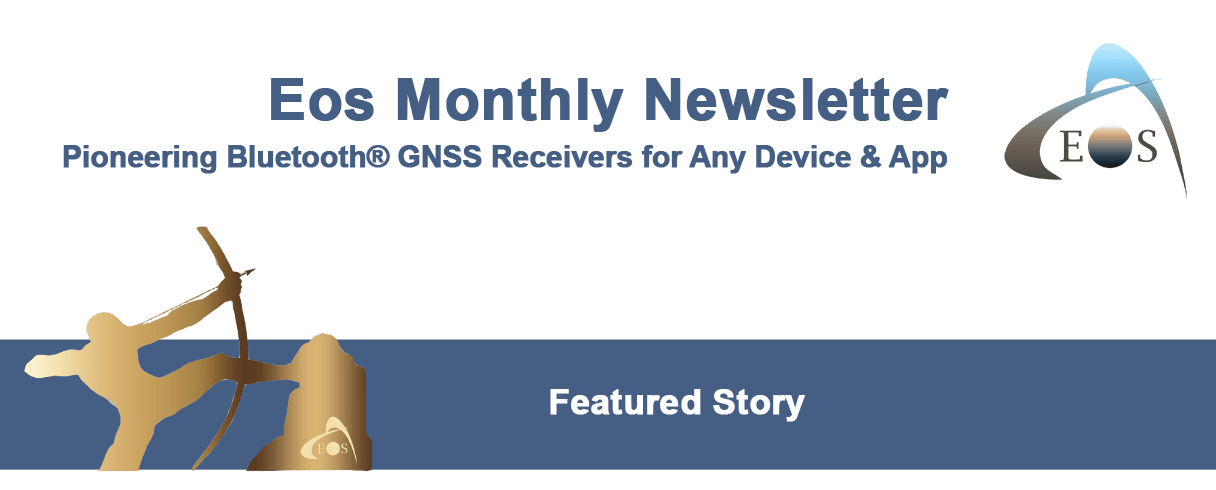 Eos Newsletter May 2019 Feature Story:
Niagara Region deployed a real-time GNSS data collection system using their own RTK base station. They were then able to implement a real-time GIS workflow that improved their ability to keep infrastructure safe through locates.

Browse technical tips from Eos Technical Support Manager Alvaro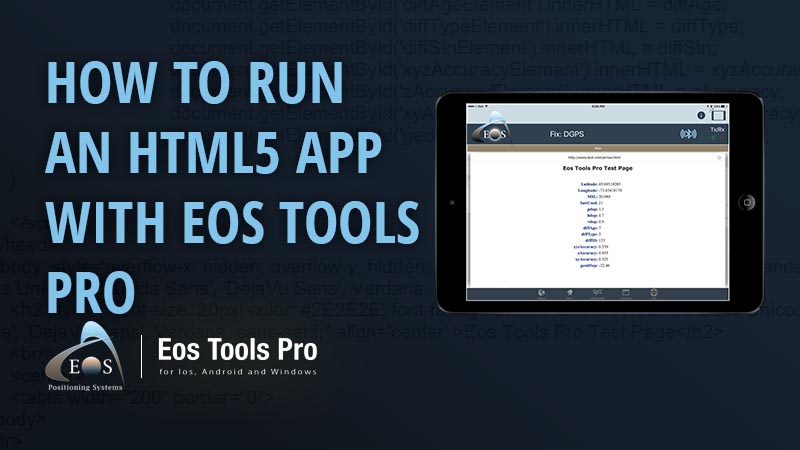 Learn how to get full access to Arrow GNSS metadata and all Eos Tools Pro features (including alarms, NTRIP) in one HTML5 app.
Learn how …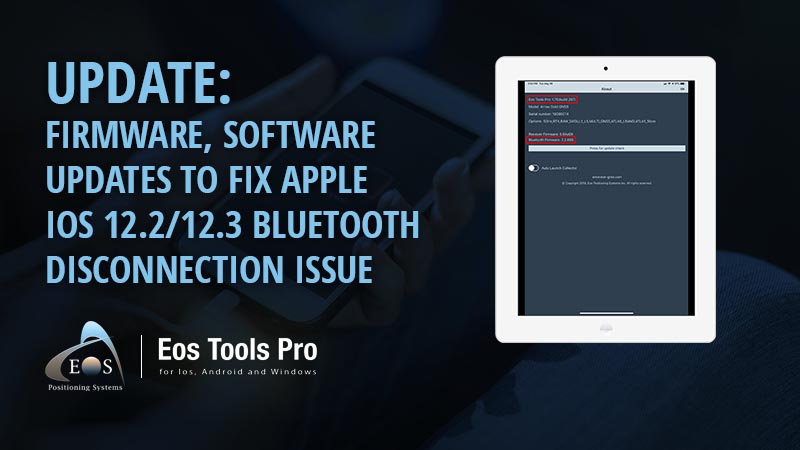 Update: Bluetooth Disconnection Issue on iOS® 12.2
Eos has released a permanent patch for affected customers. Follow these steps to update to the latest firmware and software.
Learn how …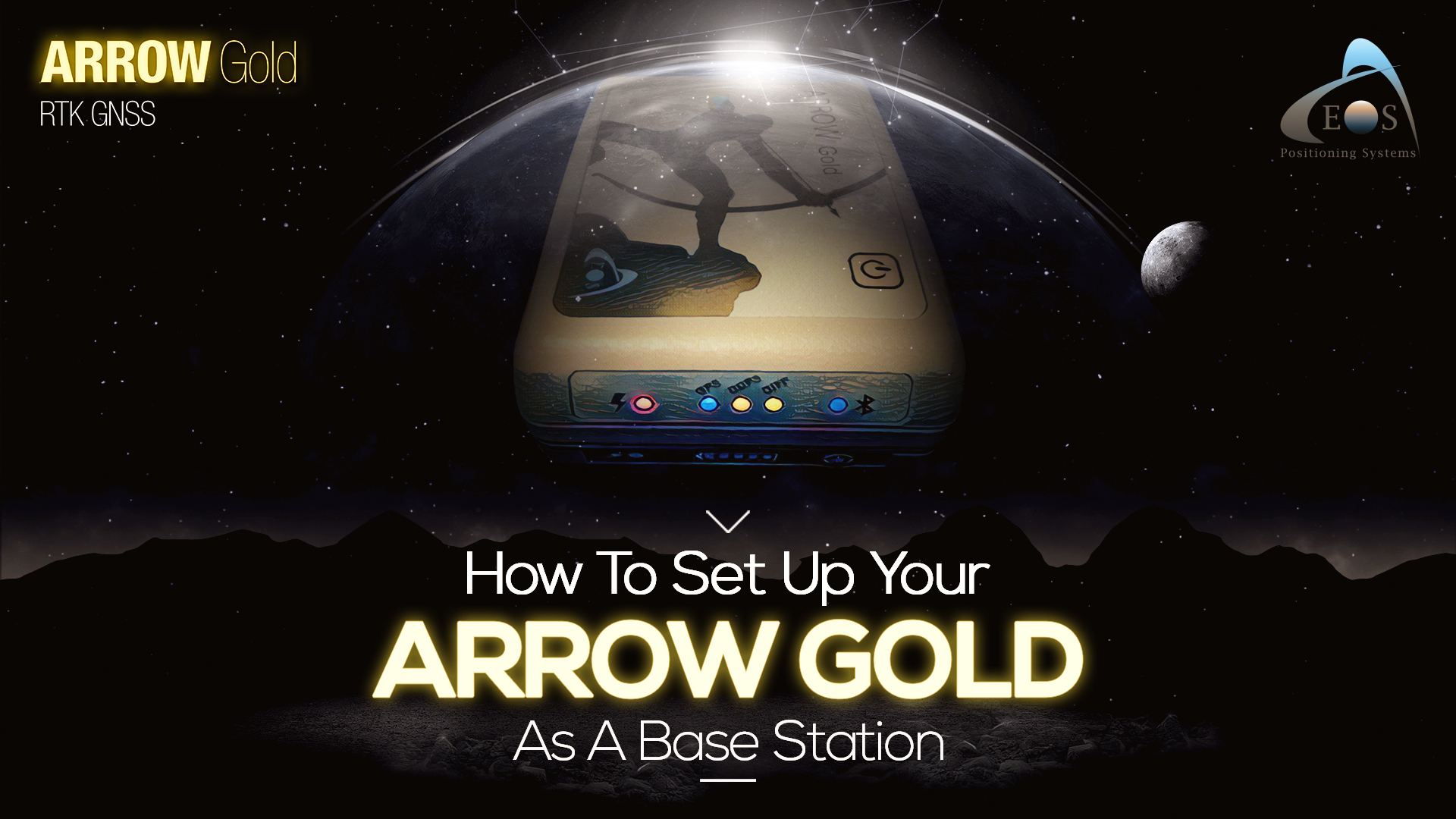 To set up your Arrow Gold as a base station, and broadcast your own corrections instead of using someone else's RTK network, you'll need an Arrow Gold, Windows PC, Eos Utility and a few other items.
Current GNSS Constellation Status: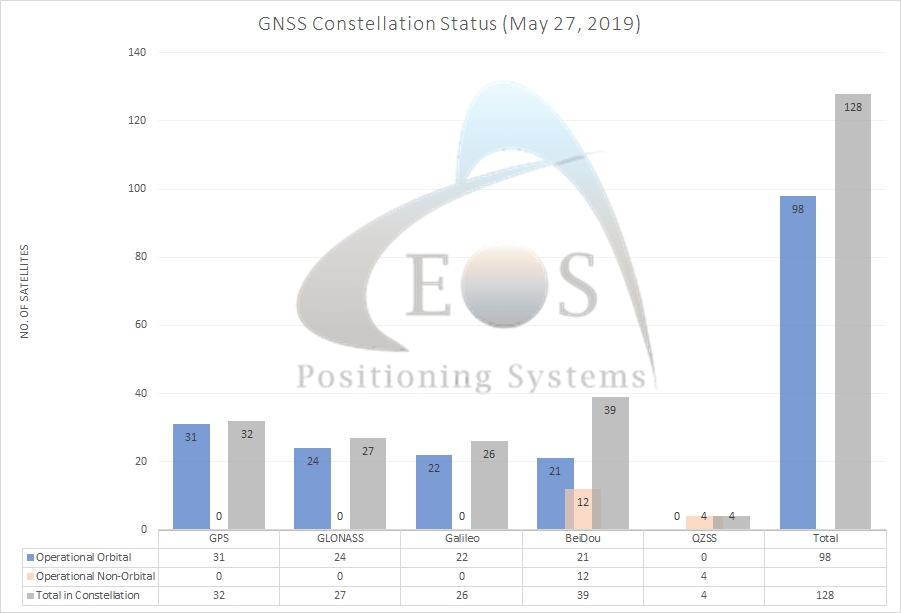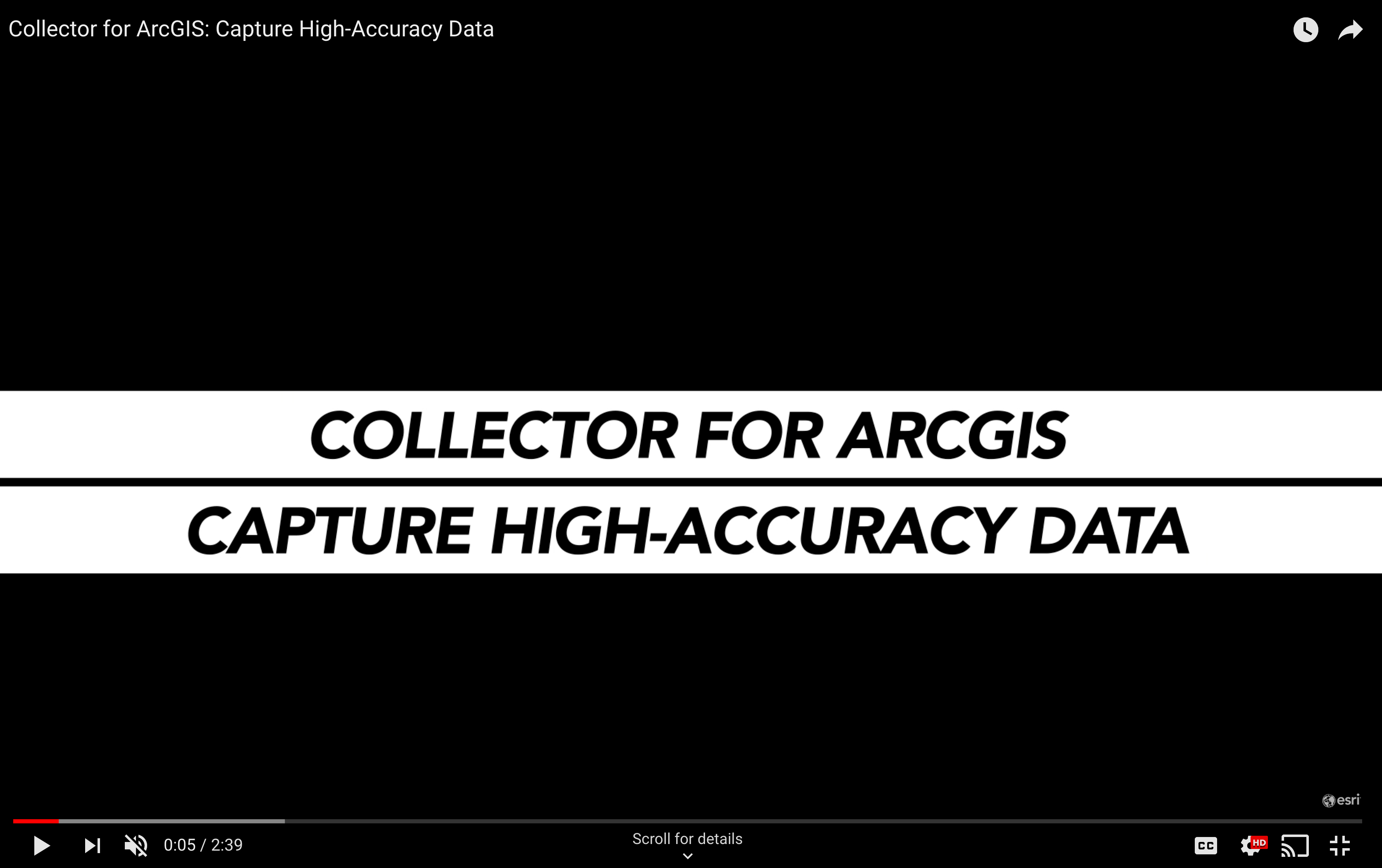 Esri's Kevin Burke shows you how to capture GNSS data in ArcGIS Collector, including visual demonstrations with Arrow GNSS receivers.
Watch the video …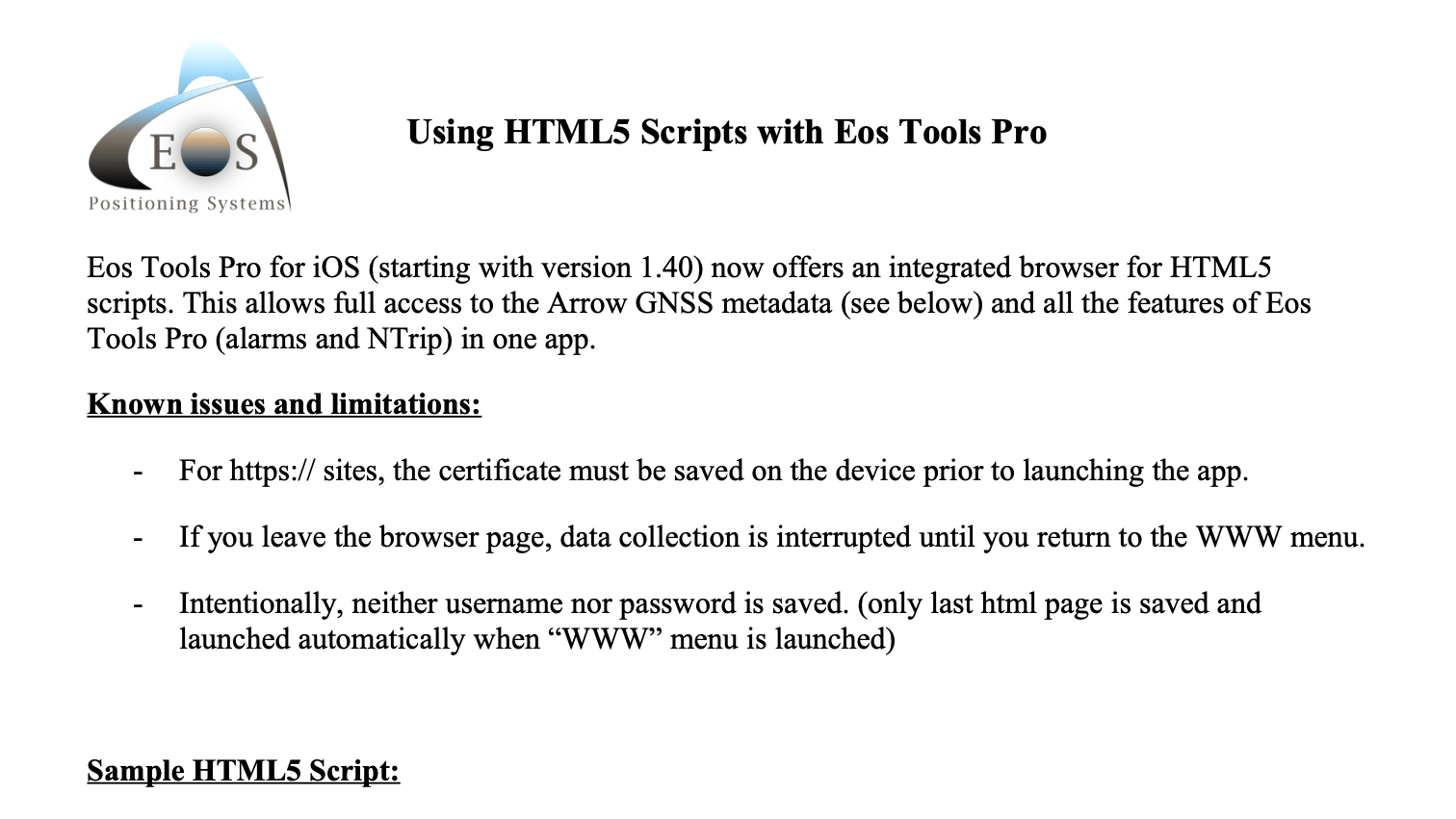 This month's PDF accompanies our Al's Corner article. Save it when you want to consume Arrow GNSS metadata in your HTML5 app.
Download the PDF …