Did you make it to the 2018 MundoGEO event in Brasil (Brazil) last month? If not, Eos Positioning Systems® has you covered. We put together highlights from our favorite moments in this photo recap.
See how interest is growing worldwide in simplified, flexible, and affordable high-accuracy GNSS solutions. The Eos team and our international peers demonstrated how high-accuracy (submeter, centimeter) workflows can easily work on any device, with any app. Browse the images below and learn more about how your teams can utilize high-accuracy GNSS technology in the field with little training, existing mobile devices, and nearly any data-collection app. Contact us today to learn more.
Eos attended the 2018 MundoGeo Connect event as a Sponsor and Exhibitor. You can browse highlights from the event below.
We encourage you to explore the global trend toward adopting faster, more affordable, easier, and increasingly high-accuracy (e.g., centimeter) location right in the field — without post processing. Thank you to everyone who made this year's event one to remember.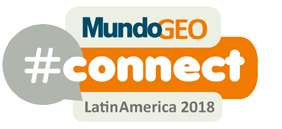 Special Thank You to Everyone who Contributed to this Amazing Event!
The 2018 MundoGEO Connect Conference is a gathering of geospatial professionals, and we could not have felt more privileged to be among them. Thank you to all the event hosts, gatherers, coordinators, and other sponsors who together created a fantastic show. And a special thanks goes out to all the attendees who showed interest in high-accuracy field work using the Arrow Series® GNSS receivers.
For more information about the event, click here.
Now, we invite you to please browse highlights from our favorite parts of the event below.