/// Wisconsin Municipal Electric Utility Simplifies Asset Management and Data Collection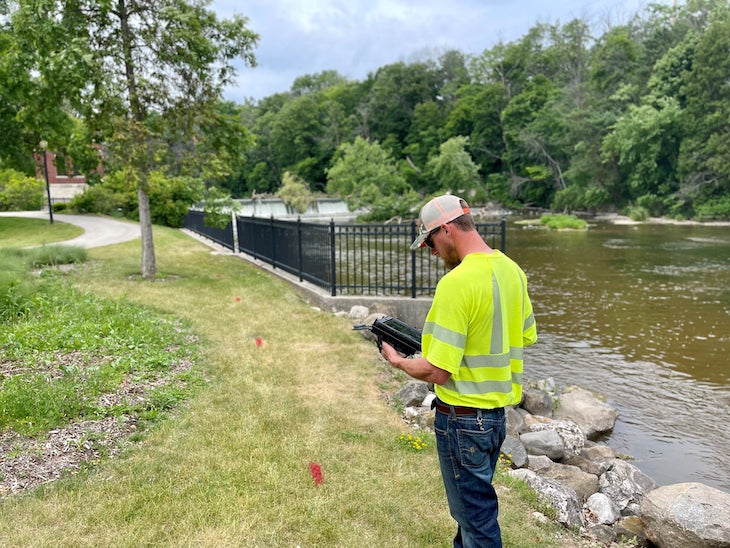 Known locally for their excellent community service, Sheboygan Falls Utilities (SFU) recently decided to revamp their technology in order to improve asset management and data collection. By bringing mapping in-house with web maps and GNSS, and with help from Esri partner OpenPoint, SFU was able to transition from paper and CAD drawings to real-time, reliable maps of their primary and secondary networks. In addition to streamlining information sharing from field to office and better equipping line workers with updated information at their fingertips, they also improved customer care with faster and more accurate responses.
Eos Positioning Systems would like to dedicate this newsletter to the memory of Benson Crowell, who is featured in this edition's Industry News and Customer Spotlight sections. At the 2022 Esri User Conference, Benson's passion for geospatial technology was evident; his enthusiasm and humor brightened the Eos booth throughout the event. We extend our thanks to Benson's family for allowing our team to share his work. Like many, we are honored to have known Benson.
Al's Corner: Technical Tips
Current GNSS constellation status for February 24, 2023: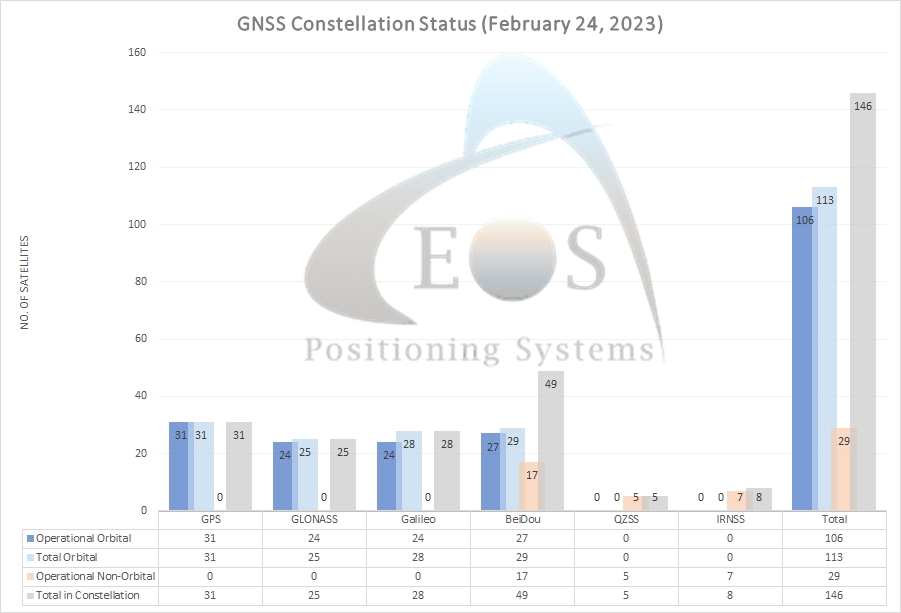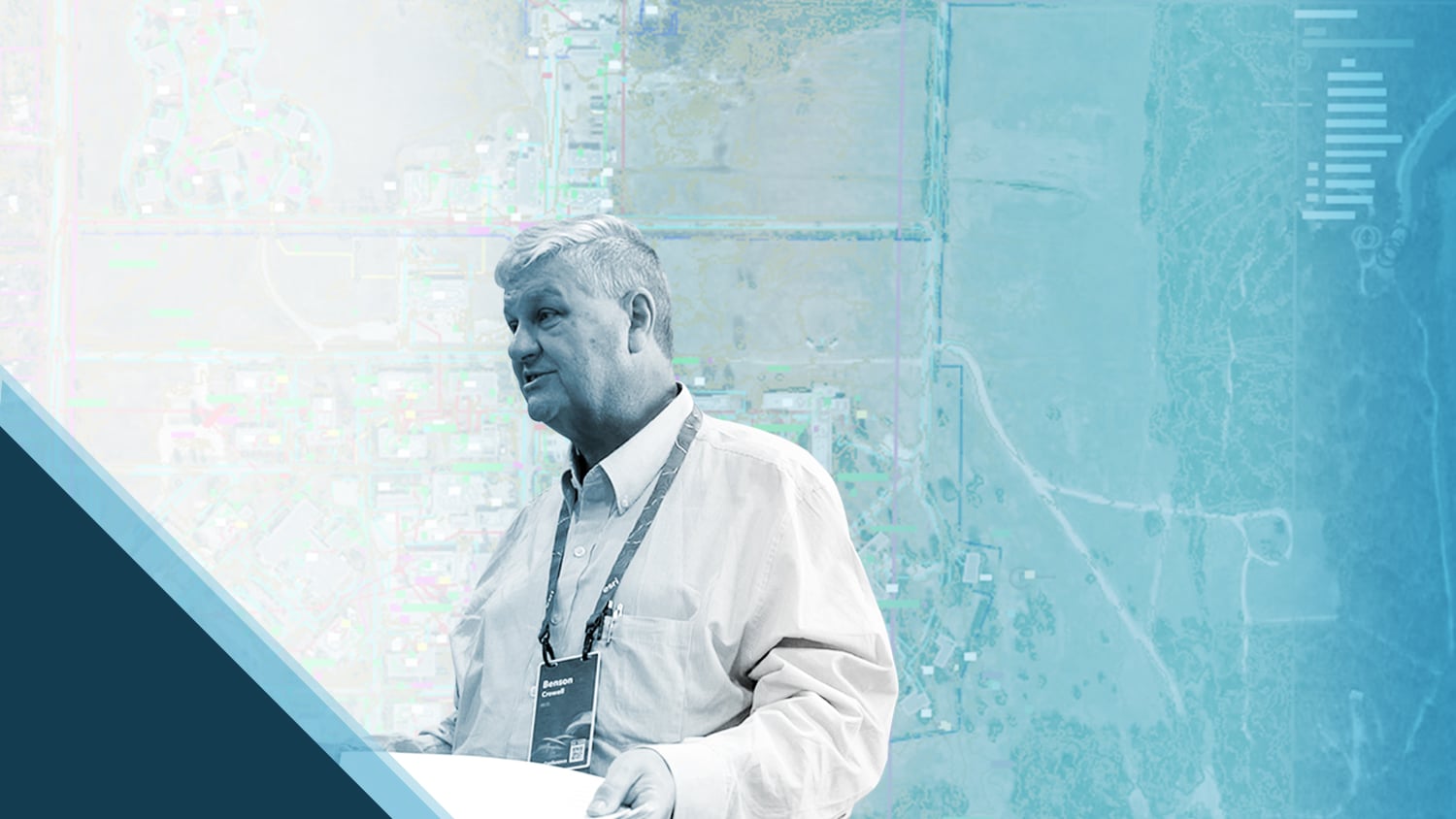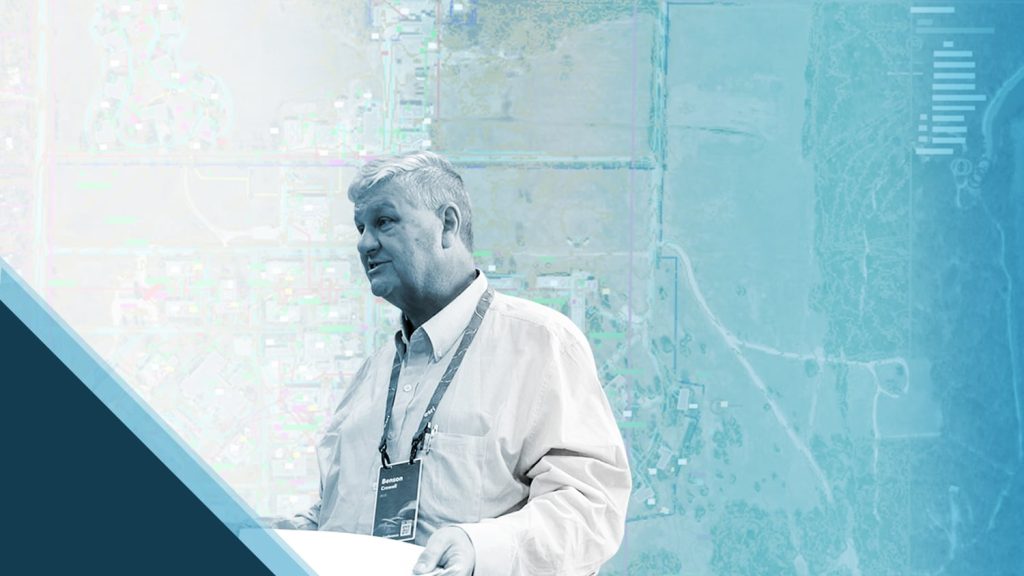 Benson Crowell Integrates CAD with High-Accuracy GIS for Facility Management
Benson Crowell was accustomed to doing more with less. In his post-retirement passion project, Benson was able to make a lasting impact on facilities management at TDHHS. This was due in large part to Benson's pure and unrelenting curiosity in cutting-edge technologies like GNSS, mobile GIS, and UAVs. Eos is privileged to have captured Benson's passion in his own words in this spotlight.
CalGIS
March 14-15 | California
Eos is pleased to exhibit again at URISA's CalGIS event in beautiful Seaside, California. Ask for an on-site demo of survey-grade accurate mapping in ArcGIS apps.
Nevada RWA
March 14-15 | Nevada
Eos is pleased to return to the Nevada Rural Water show with Esri. Don't miss our experts provide live-hands-on GNSS and GIS training in our interactive mobile-mapping workshop!
GeoConnect Asia
March 15-16 | Singapore
Join Eos at this international event for GIS and GNSS professionals. Our local representatives will be available in the expo to answer any questions about high-accuracy mobile mapping.
Pennsylvania RW
March 28-30 | Pennsylvania
Join an Eos representative with Esri at the Pennsylvania Rural Water Association annual conference. Visit us in booth #112 and don't miss our representative's session on mobile mapping!
Texas RuralWaterCon
March 29-31 | Texas
Eos is pleased to return to the annual event for rural water professionals in Texas. Ask our representative how to get started with centimeter-level accurate mapping across Texas.