/// Heritage at Risk: Documenting and Excavating Cultural Sites in Coastal South Carolina — Before They Are Lost Forever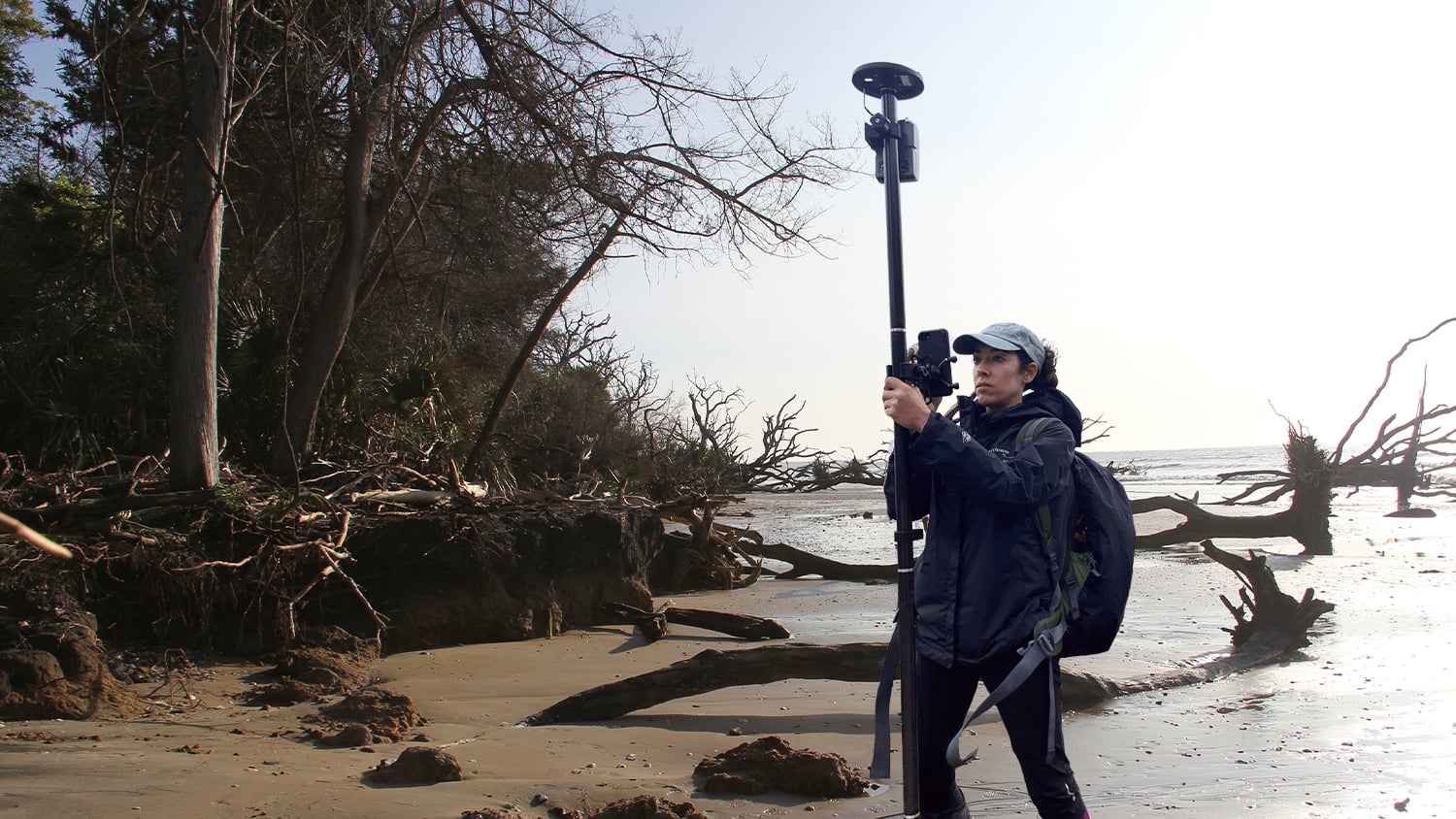 The eastern U.S. coast is a rich source of archeological artifacts. Dedicated to excavating as many of these artifacts as they can is the South Carolina Department of Natural Resources. But there's a catch: The coast is eroding so quickly that their task has become a literal race against time.
Archeologist Meg Gaillard is using advanced high-accuracy technology including Arrow Gold and Arrow 100 GNSS receivers along with a variety of ArcGIS apps to monitor coastal erosion and identify areas that need to be excavated next — until the land and the history it contains are lost forever.
Learn how SCDNR is racing against time with high-accuracy mapping >
Al's Corner: Technical Tips
Current GNSS constellation status for May 23, 2022: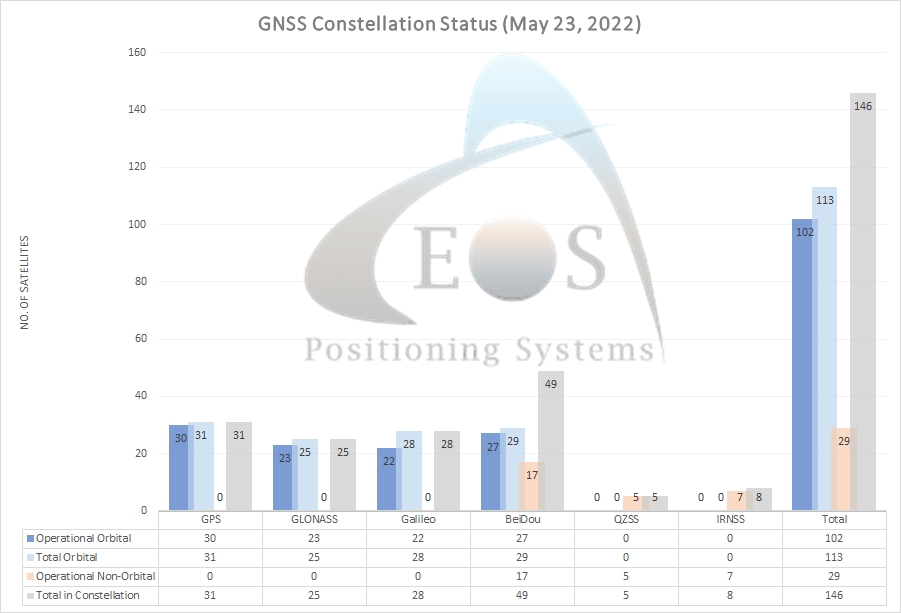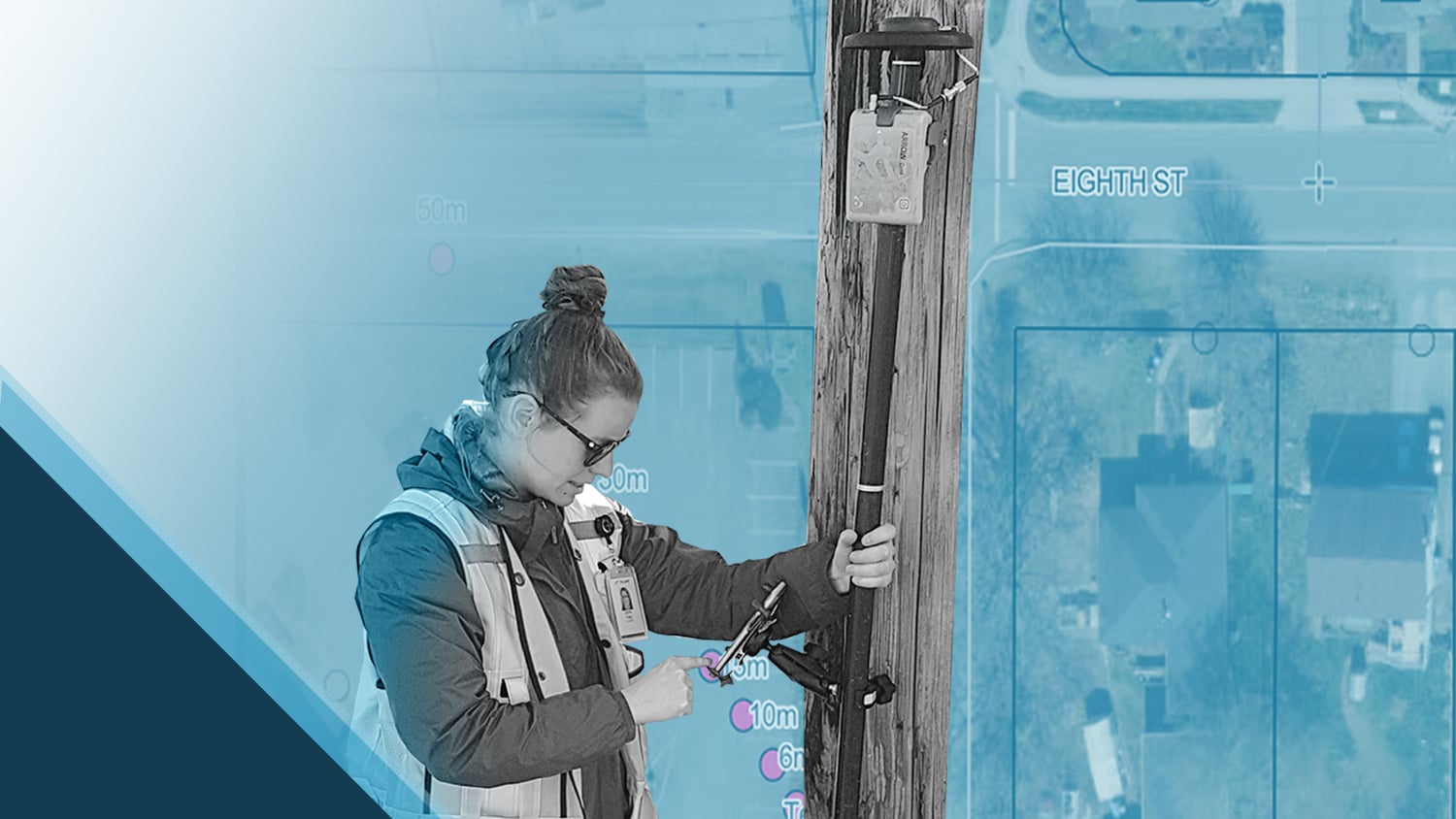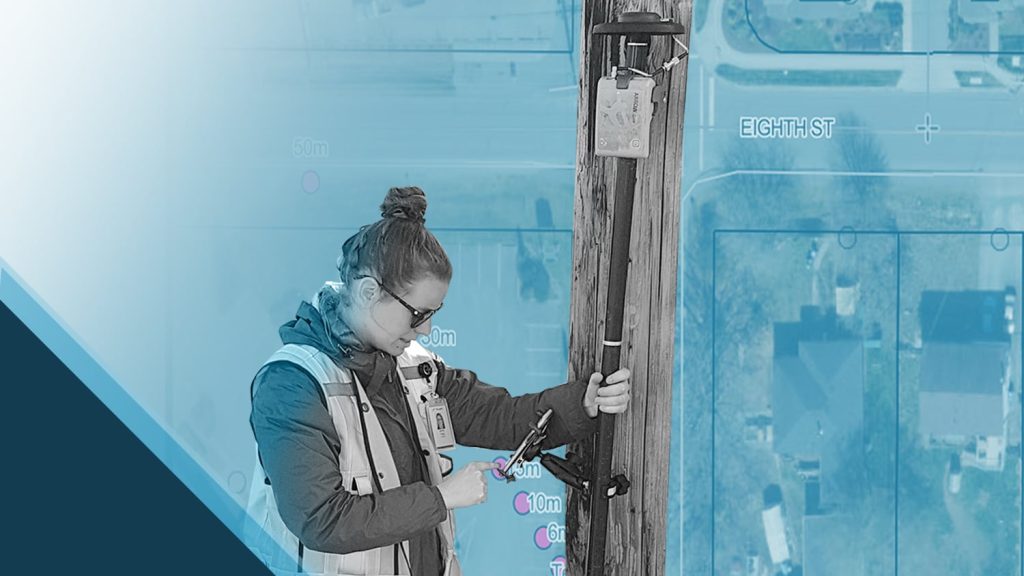 Customer Spotlight: Nora Toro Brings Confidence to Clients
Based in Alberta, Canada, Nora Toro is dedicated to finding the most reliable tools and resources for her colleagues at Encepta. After migrating Encepta to ArcGIS Field Maps from a legacy software, Nora began deploying Arrow Gold GNSS receivers to establish a quality control process for the location accuracy of data collection.
DistribuTECH International
May 23-25 | San Antonio, TX
Join Eos in the Esri booth at the annual DistribuTECH event in Texas. The man behind the La Cima project above will discuss best practices for combining GNSS, GIS, and UAVs at your utility.
Locate22
May 24-26 | Canberra, Australia
Join Eos and 4D Global at Locate22. After Jack Dangermond's keynote, stop by our booth to learn about modern high-accuracy GNSS for ArcGIS users.
Hawaii Rural Water Association
May 25-26 | Kailua-Kona, HI
Join Eos and Esri at the HRWA event on the Big Island. Don't miss our introductory presentation from both companies into high-accuracy mapping in Hawaii.
AWWA ACE22
June 12-15 | San Antonio, Texas
Join Eos at ACE22! We will be in the Esri booth to demonstrate high-accuracy mapping solutions for ArcGIS users in the water industry.
Esri Water Meetup
June 14 | Auburn, California
Eos is the proud, exclusive sponsor of this free Esri Water Meetup hosted by Placer County Water Authority. Register today to learn about high-accuracy mapping. Lunch is provided but space is limited.
Digital Built Week Americas
June 14-16 | Anaheim, California
Eos will be in the Esri GIS Village at this international event for AEC professionals. Ask our expert representatives about GNSS, GPS, drones, RTK and more.
GIS & Remote Sensing Middle East
June 28-29 | Dubai, UAE
Visit Eos at this international event for geospatial and related professionals in the Middle East. Our GNSS expert will be available to answer all questions about high-accuracy data collection.