B. J. Malone brings an abundance of technical knowledge to the table at Warren County Water District (Warren Water). With a background in civil engineering, information technology (IT), and geographic information systems (GIS), he uses his experience to create efficient high-accuracy mapping workflows for his coworkers. As Warren Water's IT and GIS Manager, he has helped to streamline their data for hydraulic modeling, improve time savings in locate requests, and enhance accuracy throughout their water systems.
Keep reading to find out how B. J. and his team use high-accuracy Eos Arrow GNSS receivers alongside Esri's ArcGIS apps to map water assets with confidence!
1. Why are you passionate about your job?
I am educated in civil engineering by choice, a GIS professional by happenstance, an IT professional by necessity, and a water utility employee by the grace of God. While studying civil engineering at Western Kentucky University, I took an internship where I was introduced to GIS. Instantly, I knew this was something I wanted to pursue since it combined many aspects of my experiences that I enjoyed. I have always been drawn to technology and enjoy learning new concepts.
My career path has afforded me ample opportunity to work alongside some great people from whom I have learned so much. Learning from various mentors, consultants, vendors, and even coworkers has allowed me to carve out a role in which I truly enjoy the work that I do. In my current role, I get to evaluate and learn new technology and apply it to improve existing workflows and solve problems. I also enjoy teaching and mentoring others in the use of this technology. The icing on the cake is I am blessed to work with a great team of dedicated employees that provide a critical service to our community.
2. How did you first find out about Eos Positioning Systems' GNSS products?
We had been using GPS/GNSS technology for locating our water assets with sub-foot accuracy for quite some time. We had also made the decision to collect wastewater assets with real-time kinematic (RTK) centimeter accuracy for engineering design purposes. The product we were using mostly met our needs, but using it required also using a variety of applications and, in some cases, additional hardware for our crews. In 2019 we began taking a serious look at Esri's mobile applications, namely ArcGIS® Collector, which is now ArcGIS Field Maps, and ArcGIS Survey123, to improve our field collection and mapping workflows. During this time, I was researching GNSS units that paired well with the Esri mobile applications.
Lo and behold, articles about a colleague of mine from another Kentucky water district kept popping up in web searches. I saw he was using Eos Arrow GNSS receivers and decided to reach out to him to get the lowdown on these devices. I was just hoping to get some general information. Instead, he graciously offered to make the hour-and-a-half drive to demo the Arrow Gold® using our data in our system. It turned out to be an incredibly valuable afternoon in the field.
3. What do you use Arrow Series® GNSS receivers for?
Being a utility that operates water and wastewater systems, the majority of our assets are buried underground. The makeup of our service area ranges from quite rural to moderately urban. The rural areas sometimes have long sections of underground pipe with few to no above-ground assets, such as valves or meters, to use as reference points in locating the underground pipe. While the urban areas have a higher density of above-ground assets, we also contend with many other underground utilities vying for precious easement (i.e., the right to access water assets, granted by the landowner) space. With little room for error, our locates must be much more precise in these locations.
Oh, and I should mention that historically, our predominantly polyvinyl chloride (PVC) network of underground pipes was installed with no tracer wire or other means to assist in locating. Past employees did a fairly thorough job of creating as-builts depicting measurements from landmarks such as road edges or structures. But inevitably, those things sometimes change or disappear. Or perhaps the employee making the measurement was just having a bad day, because sometimes 25 feet equals 15 feet — you get the point.
We place great value on being able to locate our assets precisely and efficiently. We have ample opportunity every day to collect precise location data on pipes exposed for tasks like repair or meter taps. We are also experiencing rapid growth in our area, so we have a high volume of new development. Our team of construction inspectors is collecting centimeter-grade accuracy on every new asset that is constructed, in the open ditch, while it is being installed. Our operations department uses Arrow receivers to navigate to assets in the field for utility marking.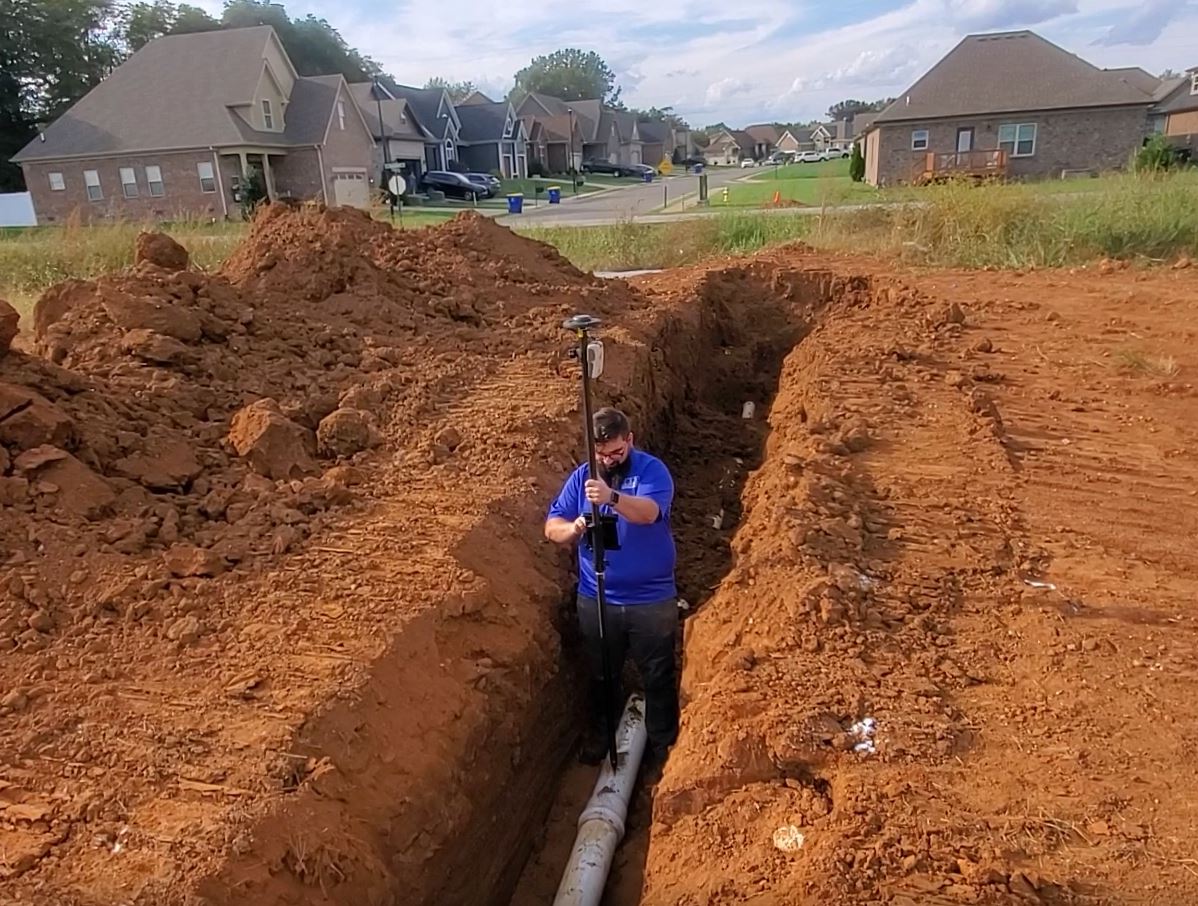 We also recently introduced ground-penetrating radar (GPR) to our workflow and have equipped the GPR system with an Arrow Gold receiver to collect pipe locations discovered during locates. Our goal is to eventually map the entire service area with RTK precision.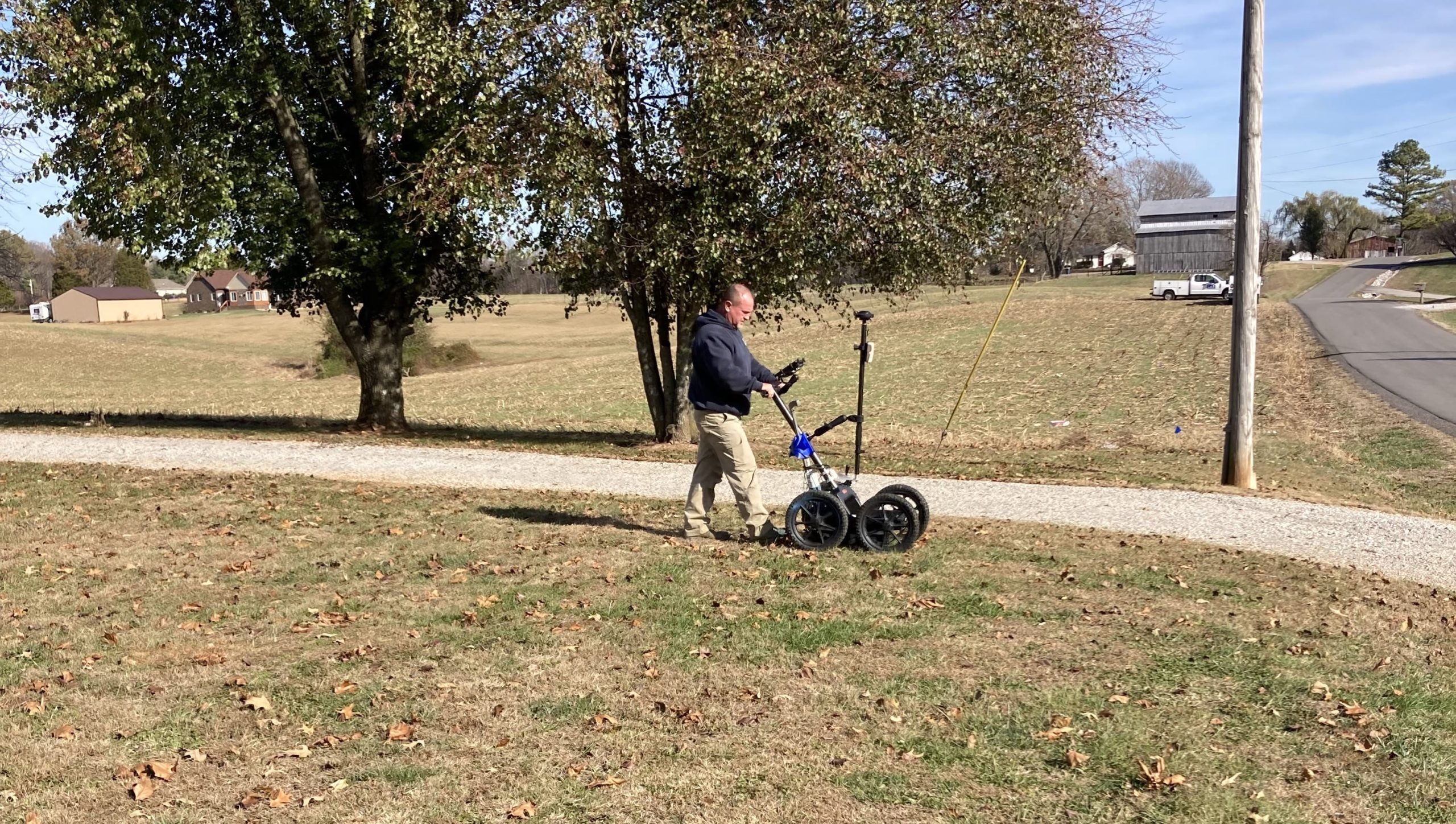 4. Do you have a favorite experience or memory from your projects with Eos Arrow?
Hearing from our guys in the field about the success they are having with locating our assets is always a great thing. Our standard level of service demands that our crews respond to incidents at any time, in any weather condition. Sometimes it's late and cold or stormy, and our crews need to quickly get valves closed to isolate and repair a leak.
A memory comes to mind of me sitting at home on a rainy night watching TV. I got a phone call from one of our guys on call. Most of the time, these late calls are not pleasant because there is usually a problem. I answer and hear, "I've got a good one for you."
He goes on to explain that he was trying to find a valve to isolate a leak. Since it was raining hard, he connected the GNSS receiver while still in his truck and began driving toward the valve to get as close as possible before getting out in the rain. He lined the location cursor on his tablet up with the mapped valve and got out of the truck to begin looking for it. To his dismay, he was unable to locate the valve. Upon getting back in his truck to reassess the situation, it occurred to him that he may be underestimating the accuracy of the GNSS. He backed his truck up so that the location cursor was no longer directly over the mapped valve, got out of the truck and found the valve directly in front of the truck. It had been underneath the truck the whole time!
5. Do you have a favorite feature of Arrow GNSS receivers?
It's difficult to name one favorite feature because it has been a combination of features that have proven successful for us. Initially, the ease of use with Esri mobile apps was a standout feature for us. The ability to transition our workflows to both iOS and Android devices, which our crews are comfortable with, was a great success. The price point for RTK accuracy has been very attractive as well. The low cost allows us to equip more of our field staff with GNSS devices for locates and data collection. Also, as I mentioned, rural portions of our service area don't always allow for cellular coverage needed for RTK corrections. The SafeRTK® feature that the Arrow offers allows us to maintain accurate data collection in these remote areas.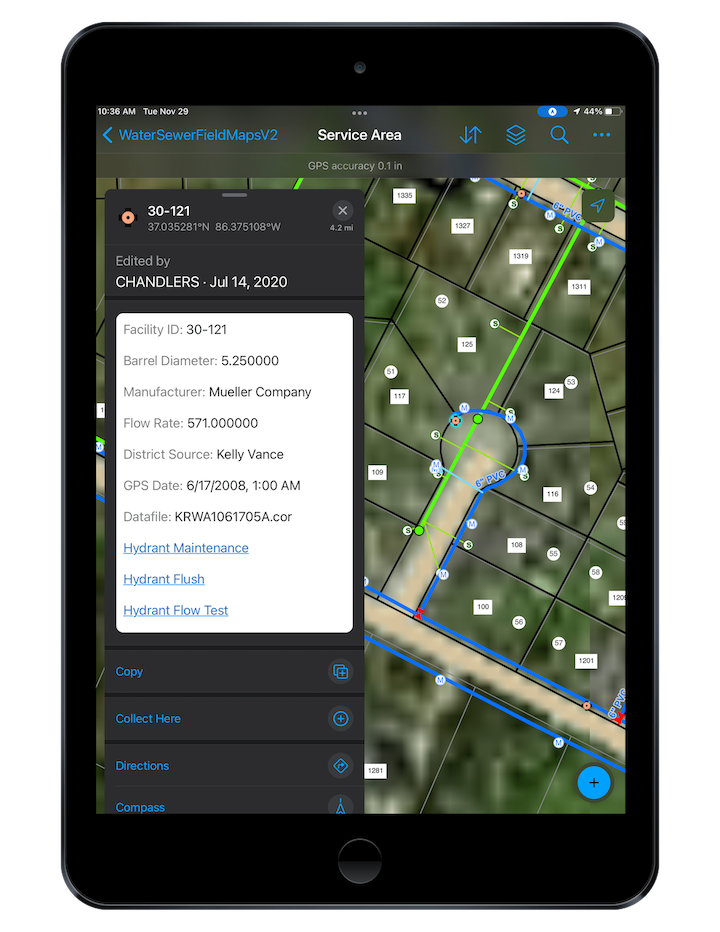 6. Is there anything we didn't ask you that you'd like to share with us?
The Arrow Gold has been a great improvement to our workflows. Our employees continue to comment on how the improved accuracy and ease of use are helping them locate assets more quickly and precisely. The increased vertical accuracy has added value to our GIS data as well. Using the Arrow Gold in conjunction with GPR has provided our field crew with more confidence in accurate locates.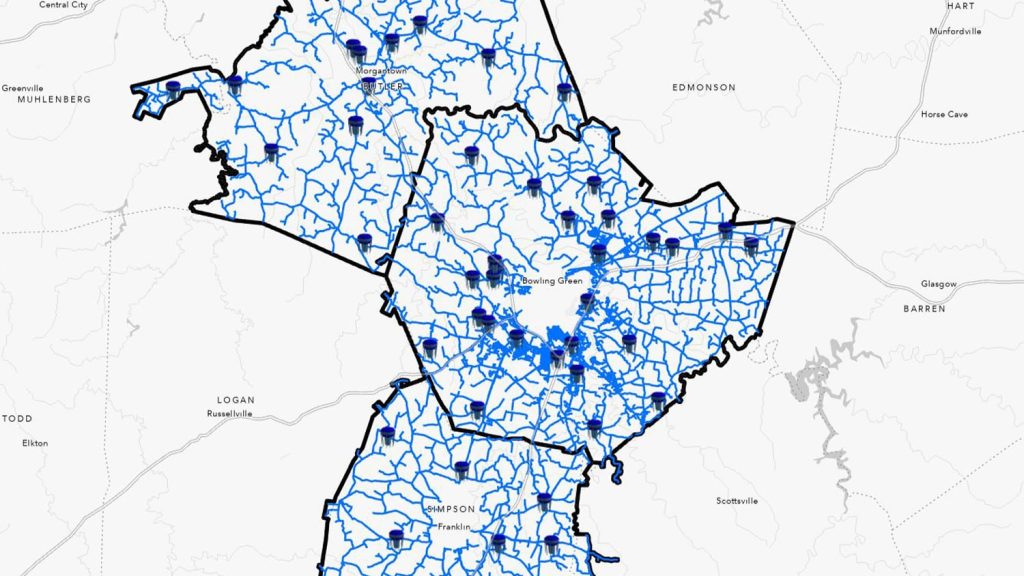 Warren County Water District Looks to "Elevate" Its Hydraulic Modeling with Survey-Grade Maps
Warren Water mapped wastewater assets with centimeter-level accuracy to help engineers with hydraulic modeling.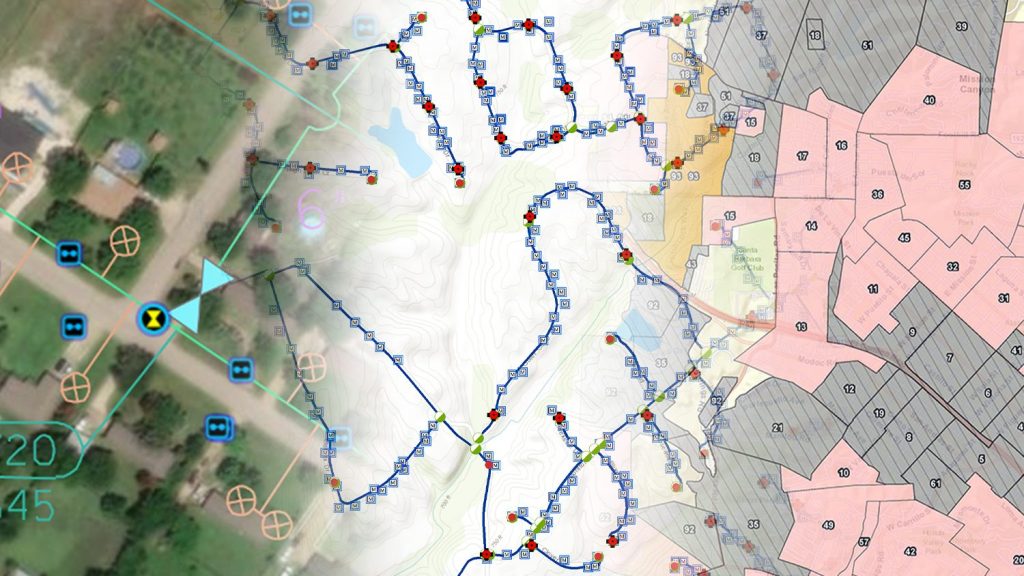 5 Water Utilities Using Bluetooth GNSS Receivers
Five water utilities are using high-accuracy Bluetooth® GNSS receivers to transform their mobile data collection. Here's how.