Tohono O'odham Utility Authority (TOUA) is located in southern Arizona on the Tohono O'odham tribal land. The Tohono O'odham Nation established the utility company to provide the tribal membership with water, electric, communications, propane, broadband, and cellular service. The main reservation is approximately 4,400 square miles (about the size of the state of Connecticut), of which about 75 miles sit along the US/Mexico border.
Editor's note: This story was originally published by Esri Electric. It is republished here with permission. View the original article here.
Challenge
Work processes had suffered due to the lack of authoritative utility records. As a result, there were problems of uncoordinated information; gaps in data collection; conflicting data editing workflows; and discrepancies in spatial standards between the various utility departments, crews, and contractors across TOUA's three domains: water, electric, and telecommunications.
Often, tribal members notified utility workers that they discovered underground utilities in their village or property.
Some Tohono O'odham Nation residences lacked access to utilities while others were connected but not accurately documented making outages hard to resolve and service restoration efforts difficult. In addition, some members simply needed their customer location verified, updated, or corrected for mapping purposes. In some areas, utility crews and contractors were operating in sensitive areas.
Our problems had a significant negative impact on the community and the utility operations.
TOUA experienced regular customer complaints. The absence of an easily accessible authoritative system of record made planning, reporting, and analytical decisions difficult. Truck rolls to check and verify multiple asset domains were redundant and took up precious time, leading to longer restoration times for power, water, and telco outages. And above all, the absence of accurate records resulted in safety issues.
The Tohono O'odham Nation has cultural and archaeological locations that impact utility operations, and, in some areas, the Nation's records of those locations may or may not be shared with TOUA. Therefore, any protected vegetation and cactus impacted or removed by utility operations needed to be recorded and reported to the appropriate agencies.
The environmental conditions and topography created additional issues. For example, the average summer temperature is 115 degrees Fahrenheit. Many areas are inaccessible by vehicles, and there are greasewood plants and 100-foot-tall cactuses.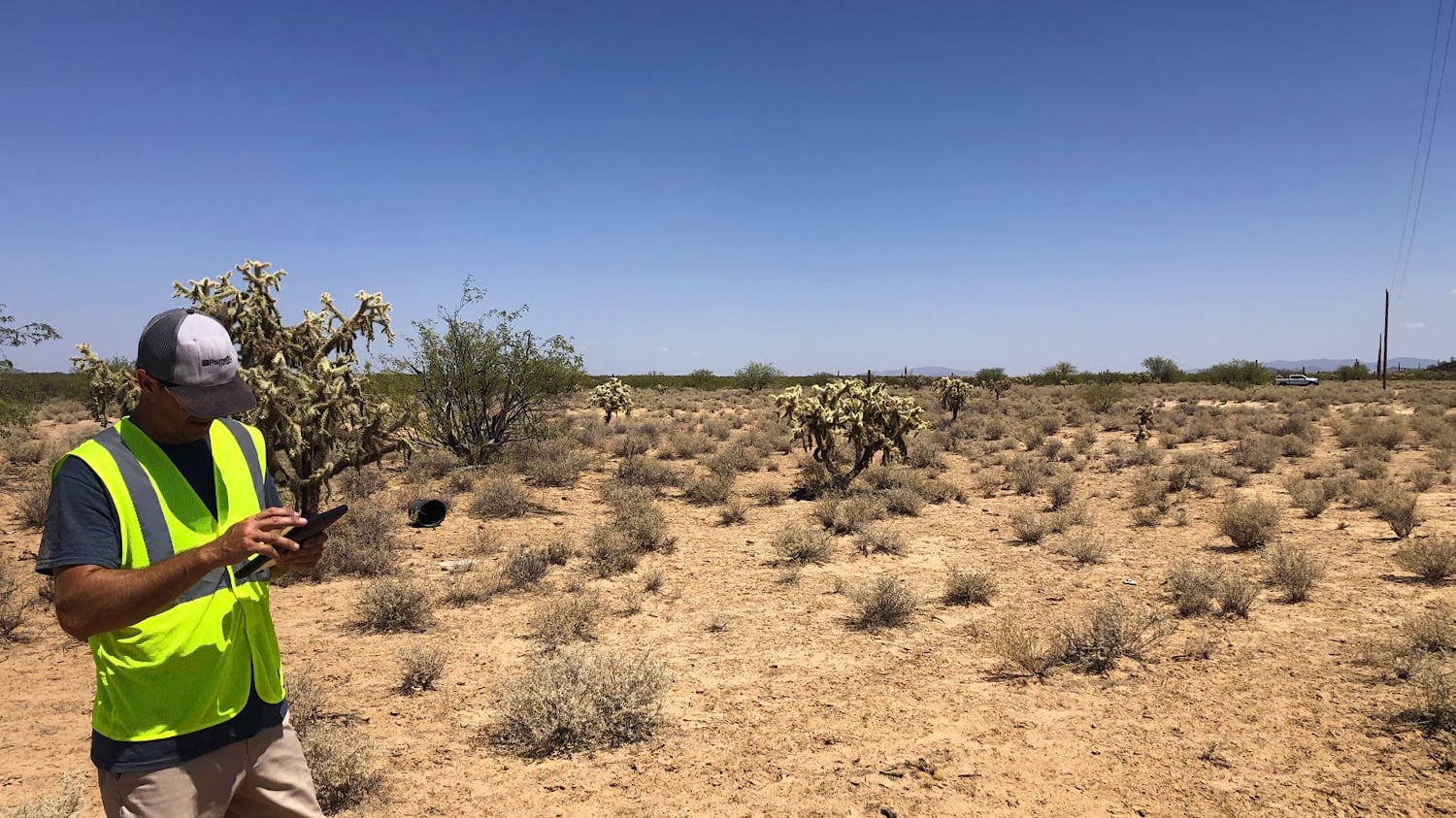 Solution
It was important for TOUA to locate, assess, and accurately record its assets on the fly, from the field—regardless of the utility worker's role or department.
Because of the size of the tribal land and the distance between villages, staff used ArcGIS® Collector—then later, ArcGIS Field Maps—to collect all the utility assets and capture the geographical locations and rights-of-way. Another issue was that not all villages have standardized street addresses. TOUA also deployed ArcGIS Survey123 and ArcGIS QuickCapture and voice activation to perform pole assessments.
This solution eliminated duplicate truck rolls and placed all the data in one centralized system of record. As a result, TOUA was able to provide services in a quick, efficient, and safe manner. In addition, TOUA deployed Eos Arrow Gold® Global Navigation Satellite System (GNSS) receivers for precision asset location. The Eos solution was fully integrated with ArcGIS.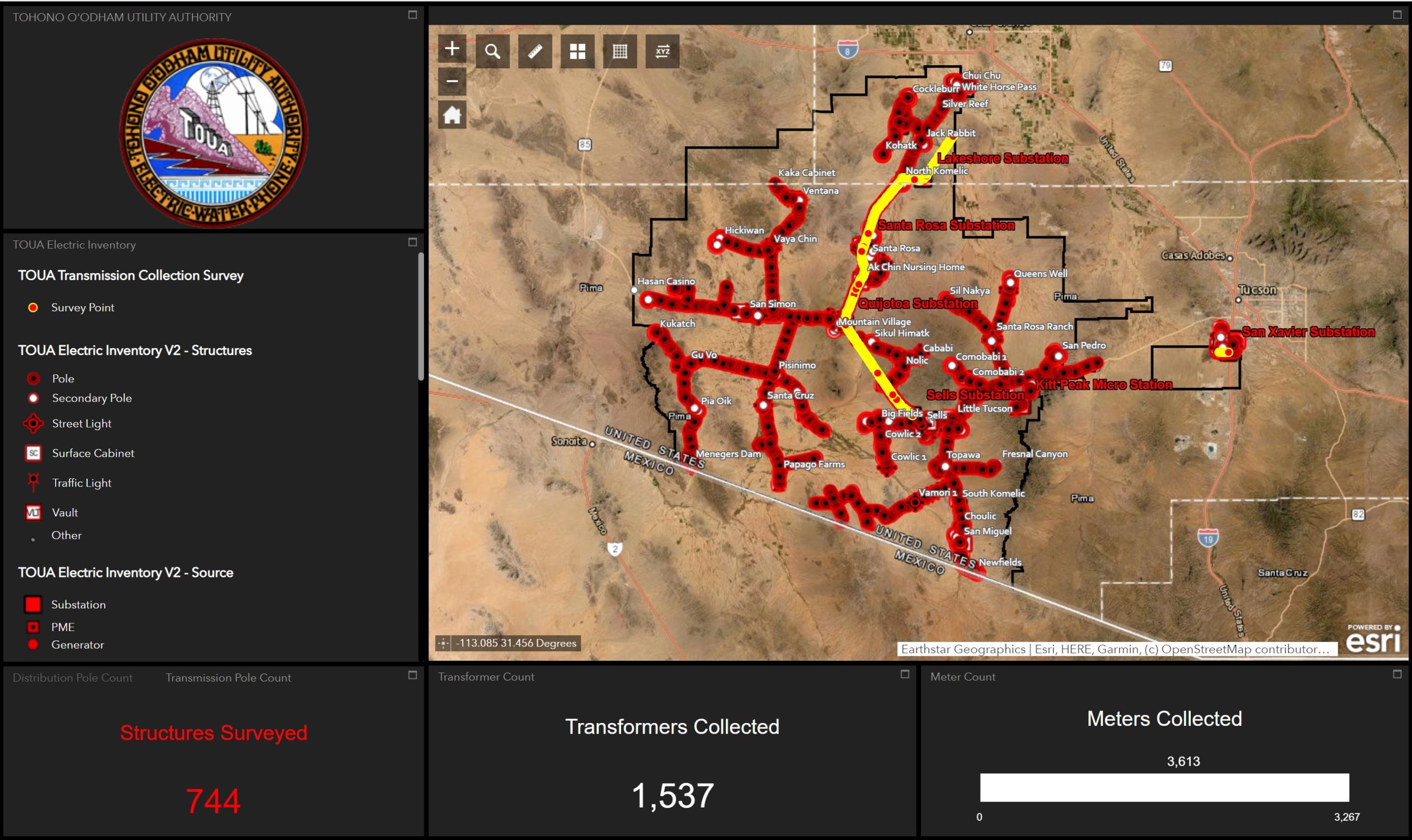 Partner
TOUA developed the project with the strong support of Palmetto Engineering & Consulting. Palmetto provided consultation, configuration assistance, and training at every step along TOUA's transformation journey, including project development, data collection, and rollout.
Results
TOUA saw a massive increase in the productivity of field data collection. The project team initially noted that the new process collected three times more data than other field solutions. The average collection rate was 140 and 160 assets per day with the Esri and Eos integrated solutions. The team collected data for 710 miles of distribution conductors.
This process allowed TOUA to create web maps and dashboards to facilitate data collection and initiate needed analytics to improve all levels of operations.
It wasn't uncommon to top out 360 asset collections in one day!
Benefits
TOUA now has clear, concise records. As a result, it developed a series of analytics and insight applications. TOUA implemented extensive dashboards and web maps to monitor work and progress.
The project team now provides complete, accurate, and up-to-date records. As a result, TOUA has a complete system of record, insight, and engagement.
The system has given us a much safer work environment for our workers and our community. And best of all, we have happy members.
You May Also Like One of These Posts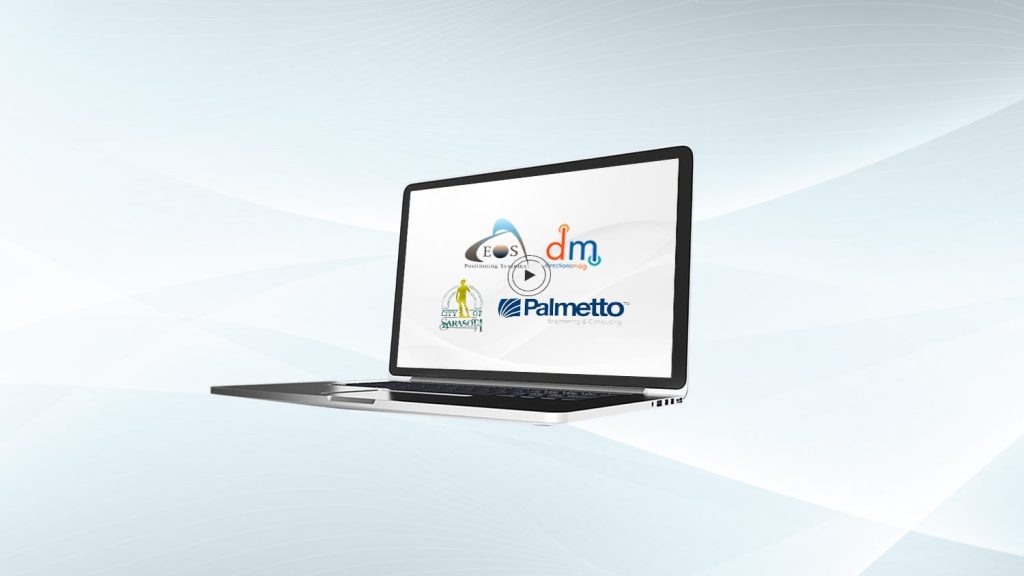 Webinar: High-Accuracy GPS 101: How to Design Your Mobile GIS Data Collection System
In this Eos / Directions Magazine webinar, two users of high-accuracy GNSS receivers demonstrate how they implemented and improved high-accuracy data collection.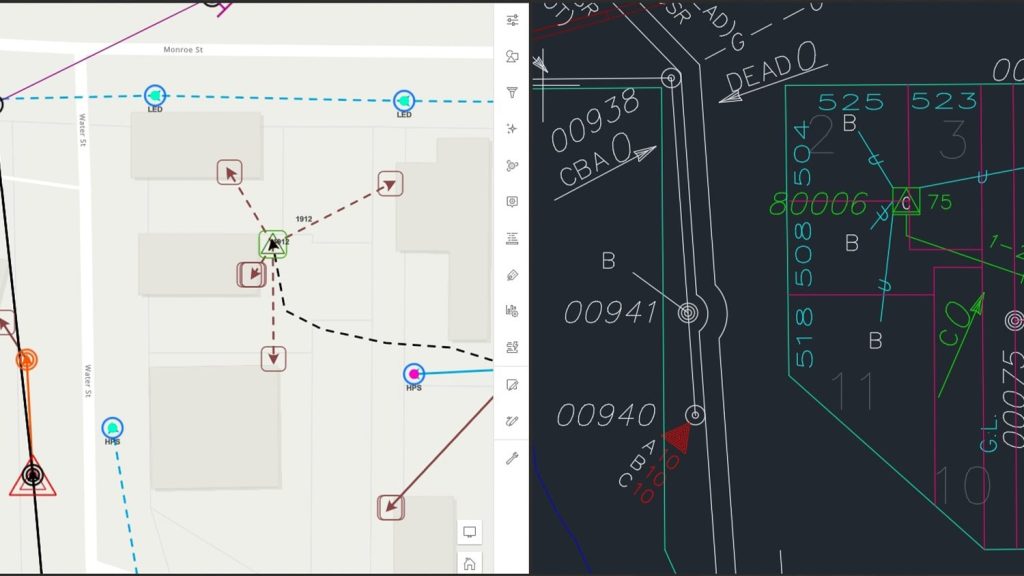 Wisconsin Municipal Electric Utility Simplifies Asset Management and Data Collection
By modernizing its GNSS technology, Sheboygan Falls Utilities overcame challenges posed by decades-old as-built data.