If you're ready to learn how to set up your own RTK base station with GNSS receivers, you're in the right place! Eos has your complete guide to creating your own RTK base station
If you're researching how to set up your own RTK base station with GNSS receivers, chances are you already know some of the value of having access to your own base station. Luckily, getting real-time, centimeter accuracy with a GNSS RTK receiver in the field has never been easier in the history of GNSS. Our Arrow Series GNSS receivers enable centimeter accuracy on your iOS®, Android or Windows device. Paramount to RTK is having access to an RTK Network (a bunch of RTK base stations connected via internet that provide differential corrections) or RTK base station. Fortunately, many government entities (federal, state, local) have setup RTK Networks/RTK bases and make RTK correction data streams available to the public for free or at low cost. In the case where you have access to RTK base station(s), all you need is an internet connection from your mobile device to the RTK base station.
It's important that RTK bases be located nearby your work area, geographically speaking. Although there is no hard limit with respect to distance, generally-speaking you want it to be within 20-25 miles. However, if you can accept a few centimeters of accuracy as opposed to 1-2 centimeter accuracy, there's no reason you can't extend that range to 30 or even 40 miles (allow roughly 1.5cm error per 10 miles distance to the base station). The only variable is that you must have an internet (or some other wireless data connection) to the RTK base station.
In situations where there are no RTK base stations available in your area, you can setup your own. Whereas 10 years ago this was a fairly expensive undertaking, the hardware, software and internet connection are more affordable today, making this an achievable endeavor.
To setup your own RTK base station, you just need three components:
RTK GNSS base station receiver. The Arrow Gold and Arrow 200 both have this functionality.
RTK base station software. Eos offers the Eos Server software.
Simple computer to run the Eos Server software (or you can use Amazon Web Services, or similar, to host the software).
All in all, this equipment fits in a size of about half of a shoe box. This is what it looks like:
The RTK GNSS base station receiver is on the left. The device on the right is an Intel NUC computer. It's a very small and inexpensive Windows 10 computer with a solid-state drive. Display and keyboard are optional. Typically, people just use Microsoft Remote Desktop software to access it. Its purpose is to run the Eos Server RTK base software. This illustrates how small and simple it is to house an RTK base station.
Eos Server software can manage up to two RTK base stations at once or two different streams/types of correction messages from the same Arrow receiver. Once the software is installed, there are no annual maintenance or operation fees. With the software, you can setup and manage login credentials for an unlimited number of users.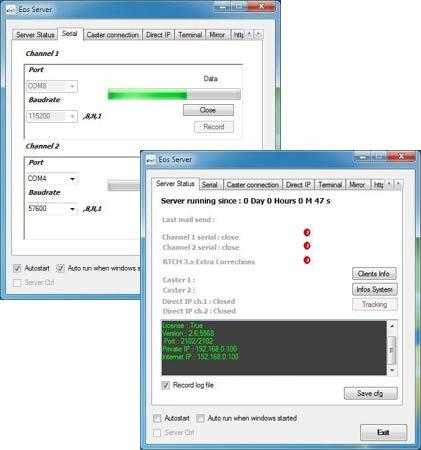 Why would you want to operate your own RTK base station?
If you have access to a free public RTK network (see here for a list in the US), then it's likely you won't see much benefit in operating your own RTK base station. However, if there is a subscription cost (eg. $1,000/yr per receiver) to access your local RTK Network, or if no RTK bases are available at all, it makes sense to consider operating your own. Furthermore, if you operate your own RTK base station, you can make the data available to government or NGO partners in your area, either for a fee or for free.
Another reason to operate your own RTK base station is to improve RTK performance. GNSS is changing a lot. Both Galileo and BeiDou are actively launching new satellites, and a third frequency (L5) is being broadcast. Most public and commercial RTK networks only support two constellations (GPS and Glonass) and two frequencies (L1 and L2). Modern GNSS receivers support all four constellations and L5. With four constellations and three frequencies, RTK will perform faster than ever before, especially in challenging environments.
Explore Related Knowledge Base Items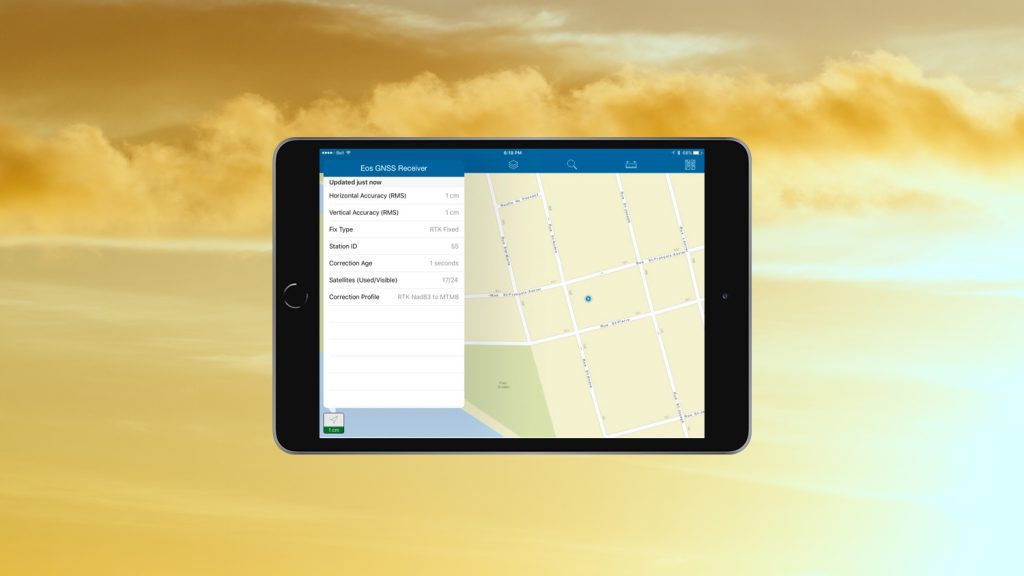 RTK: Want Centimeter Accuracy on Your iPad® with Arrow GNSS?
In this article we show you how to get high-accuracy locations, including submeter and cm data, with your Arrow GNSS receivers on any iPad or iPhone.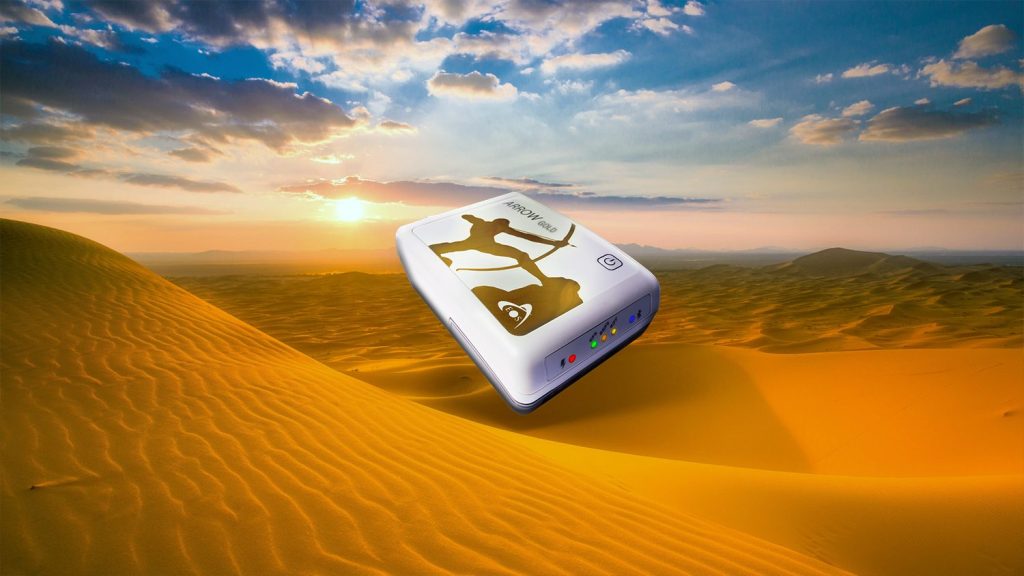 SafeRTK®: How to Stay Productive When RTK Coverage is Inconsistent
This article shows you how to handle unstable connections / spotty coverage by understanding correction age while collecting RTK data.