It's possible to get orthomosaics accurate to an inch by using the georeferencing tool included in Site Scan Manager. In this article, Eos will show you how to generate orthomosaics and DEMs accurate to their theoretical limit — two times GSD or 1.5″ in this case — by setting up just five ground control points (GCPs) across a site in a distributed pattern.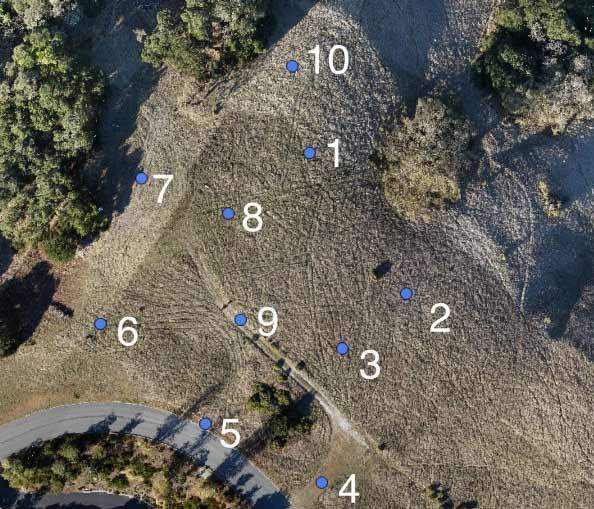 Do you need to get orthomosaics accurate to an inch? If so, you may already know that having accurate orthomosaics, DEMs, and contours is important for progress monitoring, civil estimations, and pre-construction design. However, the GPS receivers and gimbal controllers found on small UAS only guarantee accuracy to around ten feet. To bring your orthomosaics into your project coordinate system and use the data to compare as-planned and as-built, inch-level accuracy is required. To get there, Ground Control Points (GCPs) are required.
Prior to the 11/30/16 Site Scan Manager launch, applying GCPs to orthomosaics required complex desktop GIS software and the associated expertise, but now georeferencing is a few clicks away in your web browser. Complete instructions to upload GCPs and georeference orthomosaics are available in the Site Scan Knowledge Base.
However, it is important to understand what level of accuracy is available after georeferencing using the easy Site Scan Manager tool. To determine this, the the 3DR team worked with a customer to perform a survey of a potential build.
Using an Eos GNSS Arrow 200 RTK rover and the CRTN network, we laid out 10 GCPs across the approximately four acre site. Before each point was captured, we ensured the RTK solution had converged to a centimeter-level accuracy.
Explore Related Knowledge Base Items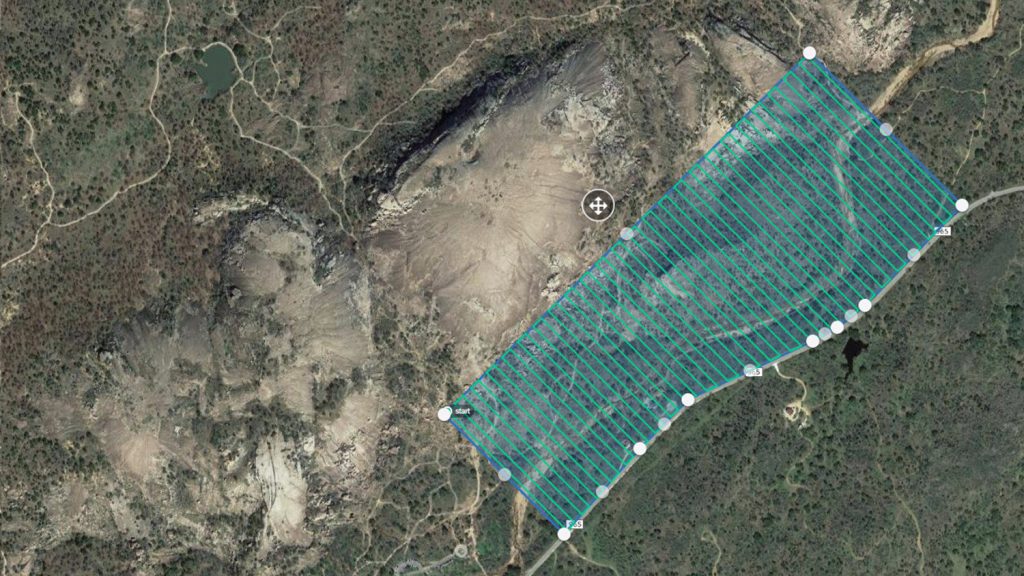 How to Set Ground Control Points (GCPs) with Arrow GNSS
See how UAVs and Arrow GNSS receivers can be used together to achieve accuracy and precision via GCPs for survey-grade drone projects.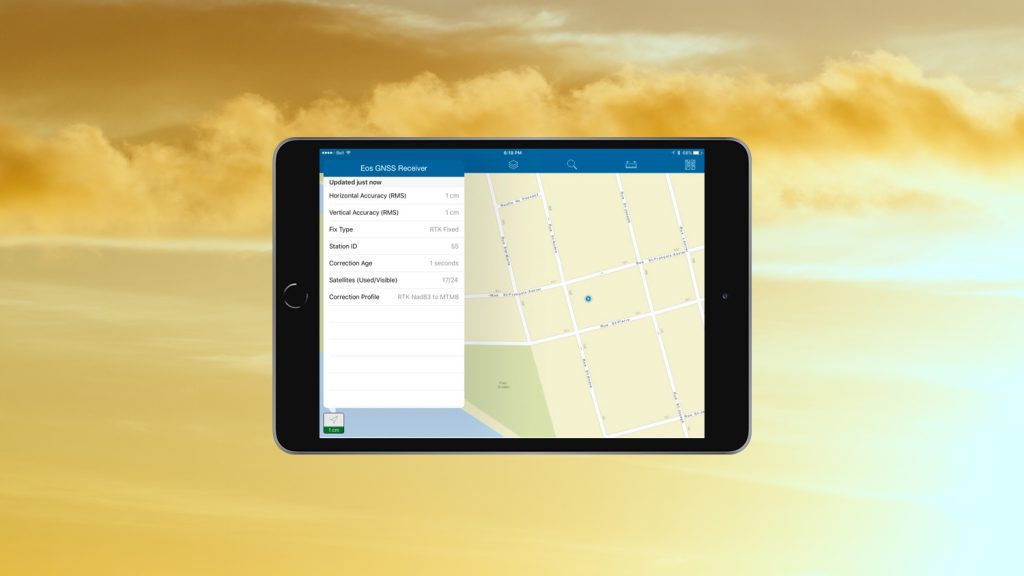 RTK: Want Centimeter Accuracy on Your iPad with Arrow GNSS?
In this article we show you how to get high-accuracy locations, including submeter and cm data, with your Arrow GNSS receivers on any iPad or iPhone.