The Arrow Series® Quick Start Guide is a fast yet comprehensive resource that explains how to unpack and get started with your Arrow GNSS receiver. A bit shorter than our Arrow Series® User Manual, the Arrow Series® Quick Start Guide covers the most popular setup steps that apply to all customers. In this guide, you will cover:
Unpacking your Arrow receiver and optional accessories
Overview of Arrow GNSS receiver physical features, including battery care and maintenance
Connecting via Bluetooth® to iOS®, Android, Windows and Windows Mobile
Installing Arrow USB Drivers (for Windows users only)
Overview of available Eos software utilities for iOS, Android and Windows
Last updated September 2015
Looking for a web experience? Our newest Arrow Series Quick Start Guide walks you through your Arrow GNSS receiver startup in three simple steps online:
Inventory and Power Up
Bluetooth connect to your mobile device (choose your own) and set up Eos Tools Pro on your device
Complete your hardware setup: Mounting to range pole, handheld bracket, vest and pole, or antenna hat (choose your own)
Last updated 2021
Launch the Interactive Quick Start Guide
Explore Related Knowledge Base Items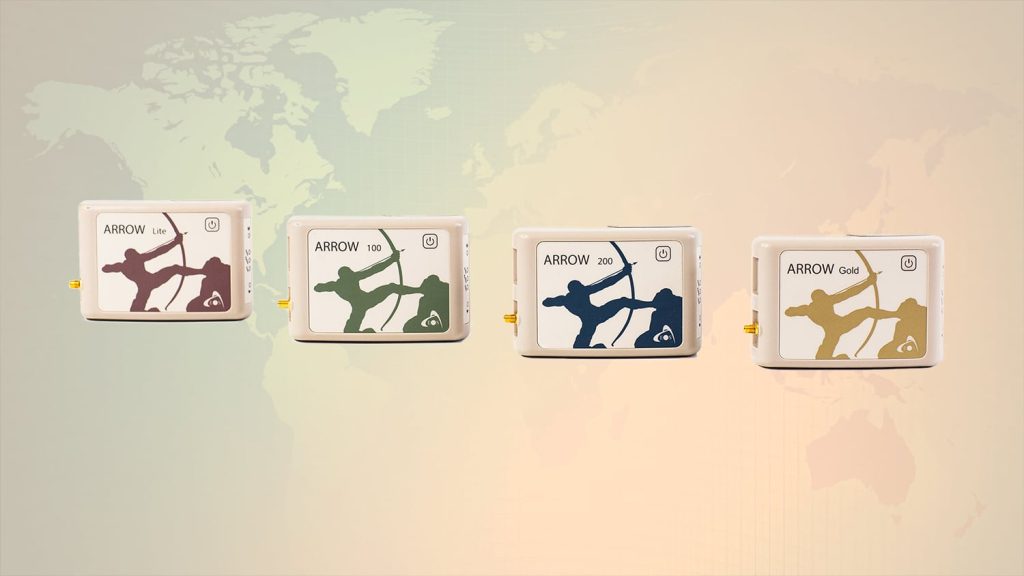 Arrow Series® GNSS Receiver Comparison Chart
Arrow Series® Comparison Chart: Compare technical specifications for the Arrow Gold®, Arrow 200®, Arrow 100® and Arrow Lite® receivers.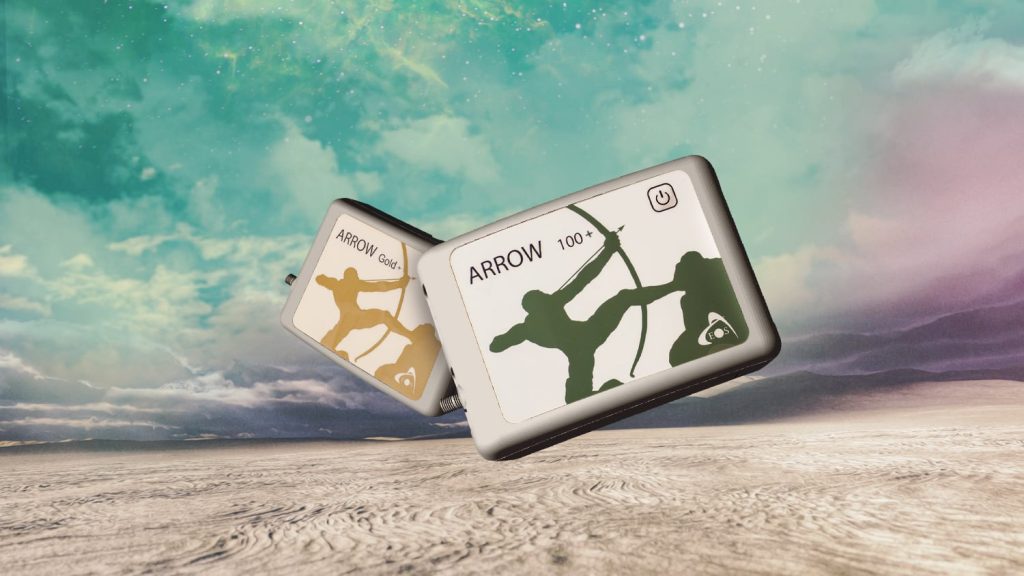 FAQ: Comparing New Arrow Plus Models: Arrow Gold®, Arrow Gold+™, Arrow 100®, Arrow 100+™
The Arrow Gold+™ and Arrow 100+™ "plus model" GNSS receivers are closely related to their sister "standard model" receivers (Arrow Gold®, Arrow 100®). This FAQ guide explains key differences.