The Customer: Oldham County Water District
Tucked into the mountains of Kentucky and bordered by the Ohio River, the Oldham County Water District (OCWD) serves 8,317 customers annually with clean water through 369 miles of pipeline.
In 2001, the rural water district created the first electronic maps representing its water system. This was done by a combination of heads-up digitization using aerial imagery and scanned paper plans. In 2016, with a short-term goal to improve the operational efficiency of its field workflows and a longer-term goal of creating a highly accurate system of record that would serve its constituents well into the future, the OCWD explored technology advancements that could replace its costly, time-consuming field workflows.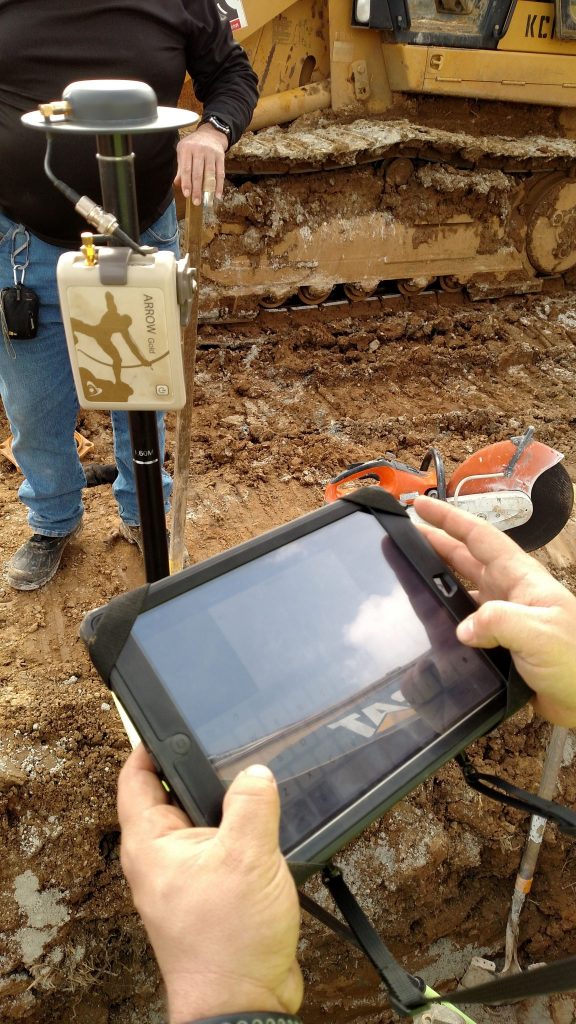 The Challenge: High-Accuracy, Real-Time Data Collection
It's no fun having your water service interrupted in the middle of the night. But it's even less fun being the field worker searching for the right valve to fix the issue in the predawn dark.
"Having an accurate map is appreciated by field crews responding to early-morning events," OCWD GIS Manager Kenny Ratliff said.
Over time system components like valves can be hidden by weeds or covered with soil or debris. Since digitizing its water system in 2001, the utility had been engaged in an ongoing process to update the accuracy of its infrastructure assets in the field.
The previous workflow saw field crews performing things like new meter installations, then alerting the mapping staff after the fact. At a later time, a staff member would take a Trimble Juno® unit paired with a Trimble R4™ receiver back to the job site for location capture using the conventional survey style method. Upon returning to the office, staff then had to download the GPS data via cable, export to shapefile, digitize on desktop software, and manually integrate into the GIS.
"Depending on the workload, it could take several days for field captures to become part of the infrastructure map," Kenny said.
The water district began to look for a solution that would accelerate the field-to-office collection workflow, without sacrificing accuracy.
"Installing each meter used to cost us approximately $211.91 in labor and fuel. With the high-accuracy mobile GIS workflow, the cost per meter went down to $111.19."

— Kenny Ratliff, GIS Manager, Oldham County Water District of Kentucky
The Solution: Gold in the Mountains
After seeing an adverisement for the Arrow GPS / GNSS receivers from Eos Positioning Systems, Kenny decided to further research a mobile GIS solution that could still capture survey-grade accuracy but also send the information back to the office in real time.
To take advantage of his existing Esri technology, he wanted to use ArcGIS Collector. In addition, he explored the Arrow Gold to see if it could really capture the same level of accuracy as the legacy Trimble units. After testing the Arrow Gold with Collector in the field and achieving a consistent sub-inch accuracy, OCWD purchased a unit.
"Compared to the collection equipment cost in 2013, the Arrow Gold comes in around half of that," he said. "The best part is – there is no accuracy loss."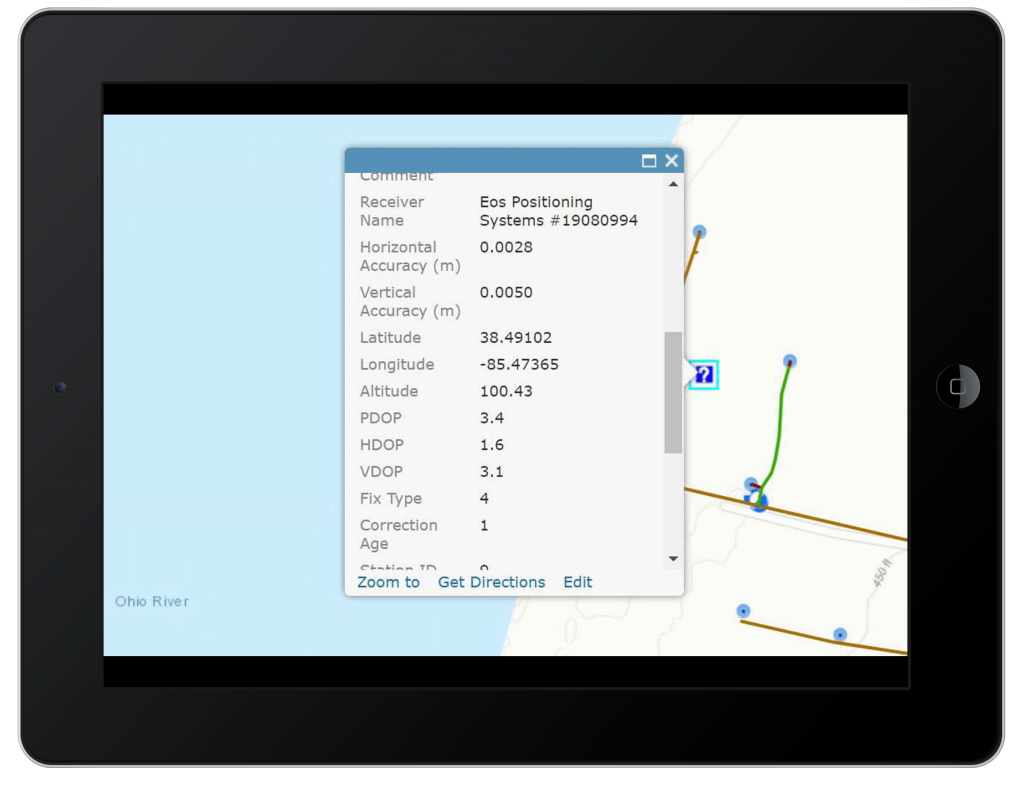 The Results: Survey-Grade Accuracy, Real-Time Data Collection, and Cutting Installation Costs by Half
By pairing Collector with Arrow, OCWD was able to achieve real-time data collection with survey-grade accuracy. Due to the ease of use for the field crews without sacrificing accuracy, the solution has allowed the water district to minimize trips to the field, in turn resulting in reduced labor and fuel costs.
On meter installations alone, the water district estimates it has cut costs in about half.
"Installing each meter used to cost us approximately $211.91 in labor and fuel," Kenny said. "With high-accuracy mobile GIS configuration, the cost per meter went down to $111.19."
The utility has plans to expand its use of web GIS, which has also improved service interruption collection, fitting tracking, and 811 locate requests, as well as to deploy a second Arrow Gold to field crews.
Download a PDF of this article in ENGLISH.
You May Also Like One of These Success Stories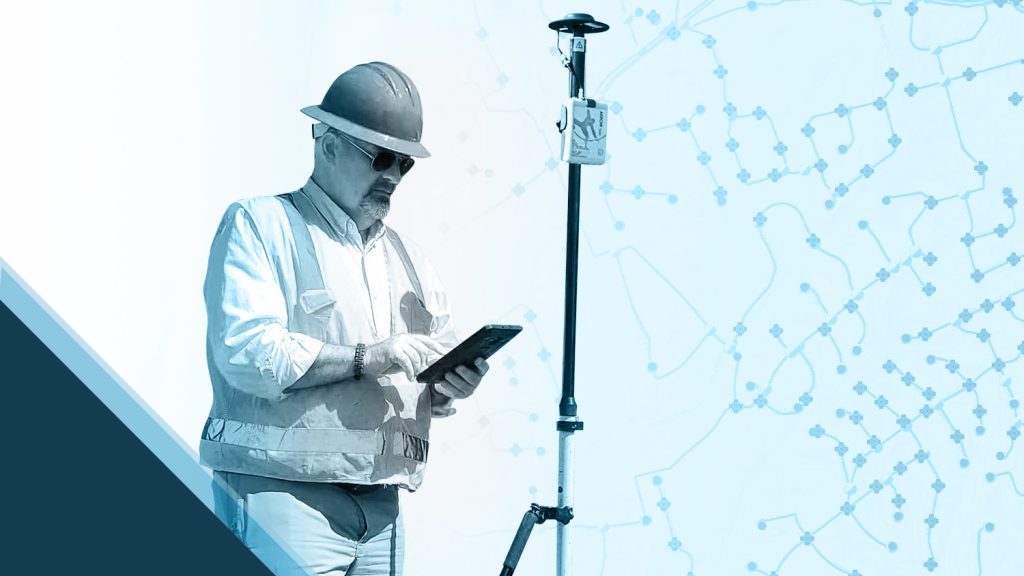 Customer Spotlight: Kenny Ratliff Innovates with GIS Workflows
Meet GPS power user Kenny Ratliff, whose work has brought ROI on Oldham County Water District's GIS investment and improved service to county residents.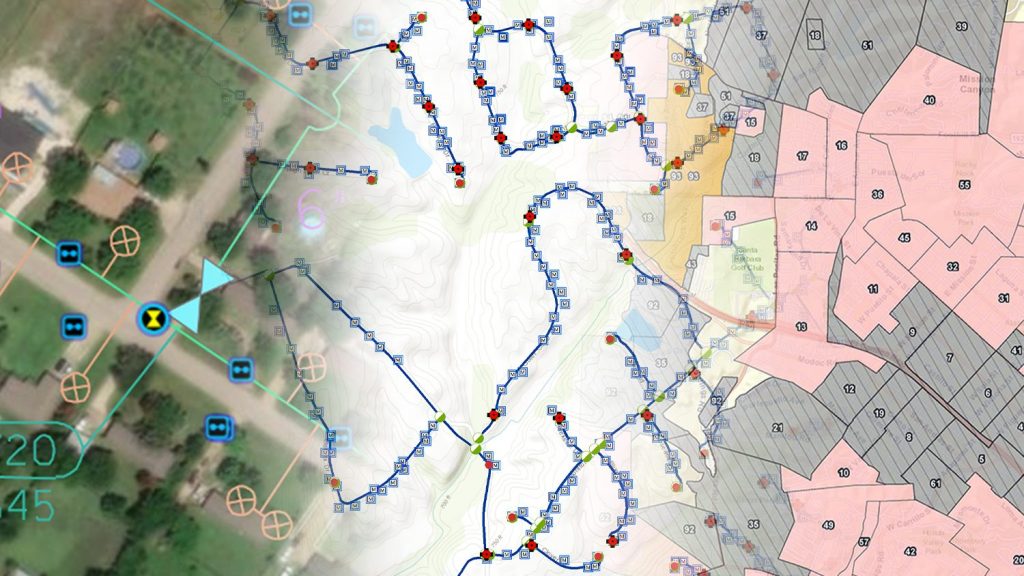 5 Water Utilities Using Bluetooth GNSS Receivers
Five water utilities are using high-accuracy Bluetooth® GNSS receivers to transform their mobile data collection. Here's how.