The moment Amber Kuehn first laid eyes on a sea turtle, she knew she would be spending her life advocating for them. As the director of Sea Turtle Patrol Hilton Head Island (HHI), Amber is committed to protecting this endangered species and educating the public on how they can help.
Even before they hatch, sea turtles face many dangers on shore. High tides and storms can wash away nests or flood them with water. Hatchlings, drawn to moonlit waters by instinct, can become lost by following artificial light away from the ocean. Additionally, beachgoers can inadvertently disturb nests with flashlights, and turtles often fall in holes dug on the beach.
Amber and her team are using Eos Arrow 100® GNSS receivers alongside Esri's ArcGIS Collector (soon to be ArcGIS Field Maps) to help map and monitor these nests. Using this technology, Sea Turtle Patrol HHI can relocate nests to safer locations, mark them to avoid disturbance by beachgoers, check in on them when activity is reported, and more.
Learn how Amber is increasing hatchling survival rate by reading the full spotlight below!
Watch The Today Show's video interview with Amber Kuehn, featuring her and her team's work with the Arrow 100® GNSS receiver:
1. Why are you passionate about your job?
A life-changing experience set a fire in me that still burns strong today. In the summer of 2000, I was working on a dive boat as a divemaster. As I dove to retrieve the anchor of the boat, I noticed a large shadow approaching. It was a sea turtle.
I had never seen one in the water before that moment. It looked like a bird flying in slow motion — incredibly graceful, entirely in its element. Just beautiful. I stood still, waiting to see if it would get close enough for me to get a good look at it. Not only did it get close enough, but it nearly headbutted me. I quickly rolled back on my heels and laid on the ocean floor while it hovered over me like a spacecraft. Talk about being impressed.
When I made my way back up that anchor line, tears filled my mask. As I got back on the boat, the boys noticed and made fun of me. Normally, I'd let them have it. But on this particular day, I was speechless. They knew I was serious; that I was changed forever.
I knew what I was going to do for the rest of my life. I obtained a master's degree in marine biology in 2005 with a focus on sea turtle biology. After thousands of volunteer hours spent on nesting beaches, I am still just as inspired by sea turtles today as I was 22 years ago.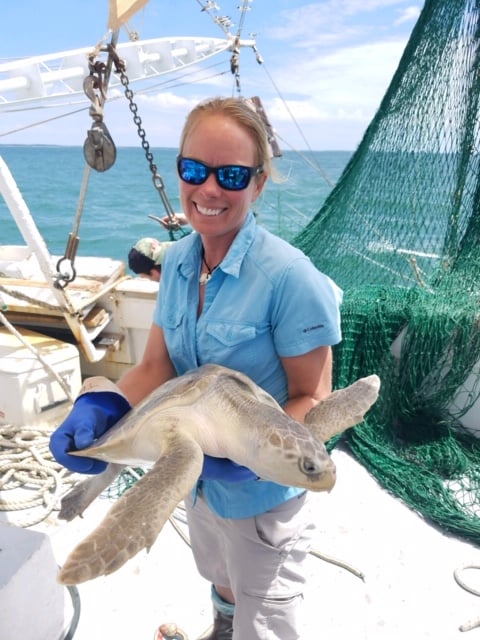 2. How did you first find out about Eos Positioning Systems' GNSS products?
I found out about the Arrow Series® through the Town of Hilton Head GIS Department. We wanted to use high-accuracy GNSS to mark turtle nests, watch for hatching activity, and collect corresponding data. Our legacy GPS receiver was often roughly six feet off from the actual location, which proved unhelpful when relocating nest markers that had been destroyed by storms.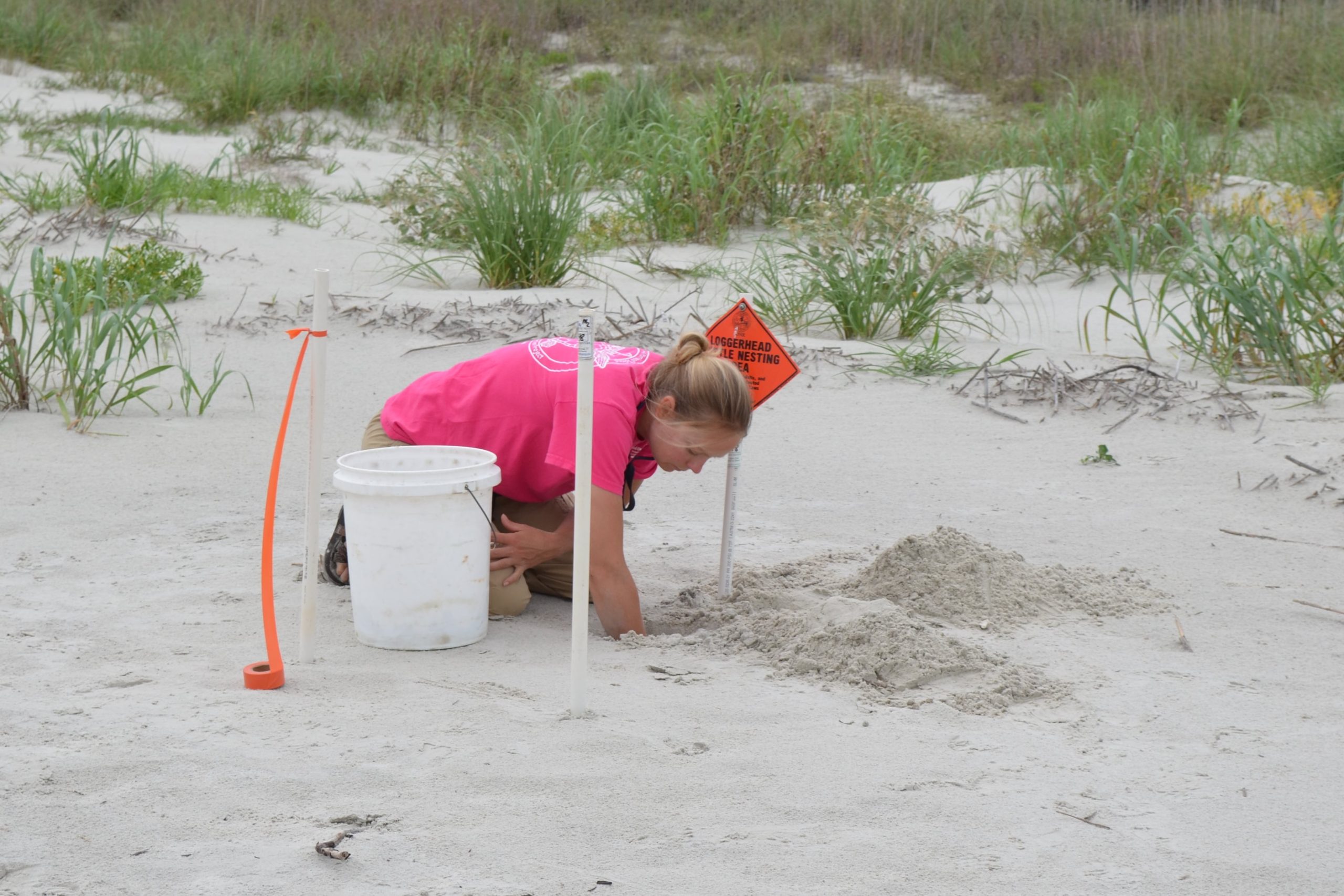 3. What do you use Arrow Series® GNSS receivers for?
We use the Arrow 100® for marking and maintaining location data for sea turtle nest sites. Our team records the location of the nests in our ArcGIS app using an iPad® paired to the Arrow. When obtaining the position of each nest, the Arrow 100® feeds these high-accuracy locations and corresponding data into ArcGIS on the iPad. A map is produced of the nests' locations using ArcGIS.
Now, even if storms or beachgoers disrupt the marker poles or flagging tape, we can navigate back to the exact nest locations. The digital map also provides a useful overview of the nesting sites, including the total number of nests and their locations.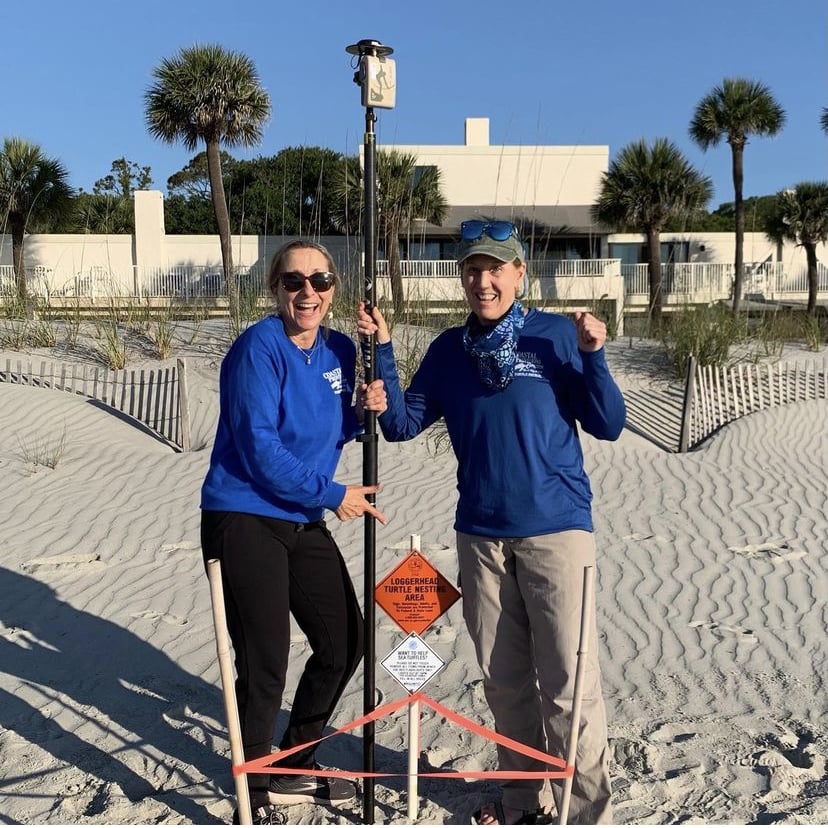 4. Do you have a favorite experience or memory from your projects with Eos Arrow?
The ability to relocate mapped nests has proved important in many circumstances. Once, we navigated to a nest site location that revealed not only the eggs, but also the marking poles under the sand. A storm had buried the entire assembly, including costly temperature-monitoring equipment. Without the ability to relocate the previously collected GNSS points, the nest — and hundreds of dollars of equipment — could have been lost entirely.
5. Do you have a favorite feature of Arrow GNSS receivers?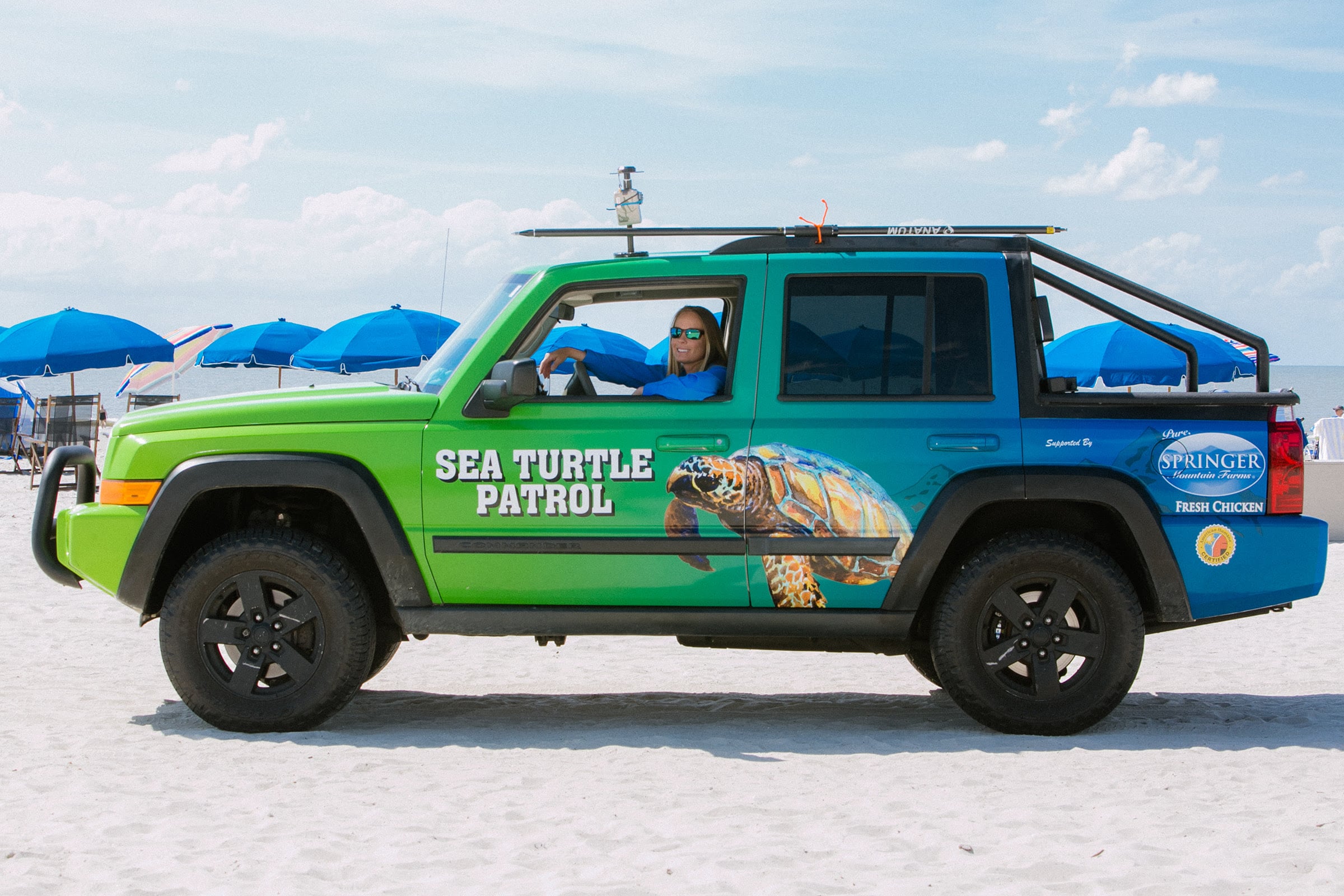 I especially appreciate the versatility of the different mounting setups. The Arrow is mounted on a magnet that can easily be attached to the roof of our vehicle. The magnet has a quick-disconnect feature, which is so convenient — we never have to take the magnet off the roof. We simply push a button to disconnect the antenna and then use the same quick-connect cable to mount it to a range pole. Now, in addition to watching the iPad for nests as we move down the beach, we can also pinpoint our own location.
6. Is there anything we didn't ask you that you'd like to share with us?
Yes — why we put so much effort into this project. Sea turtles are endangered, and the health of these keystone species is a message from the ocean. When they suffer, there are things far worse to consider below. After surviving for millions of years, their habitat is now changing too quickly to adapt. Individual awareness and actions can help save endangered species. Using paper straws and reusable grocery bags instead of plastic, filling in holes on the beach so they do not fall in, using a red-filtered flashlight on the beach, picking up litter, and supporting volunteer sea turtle programs are all ways to contribute to the survival of this majestic species.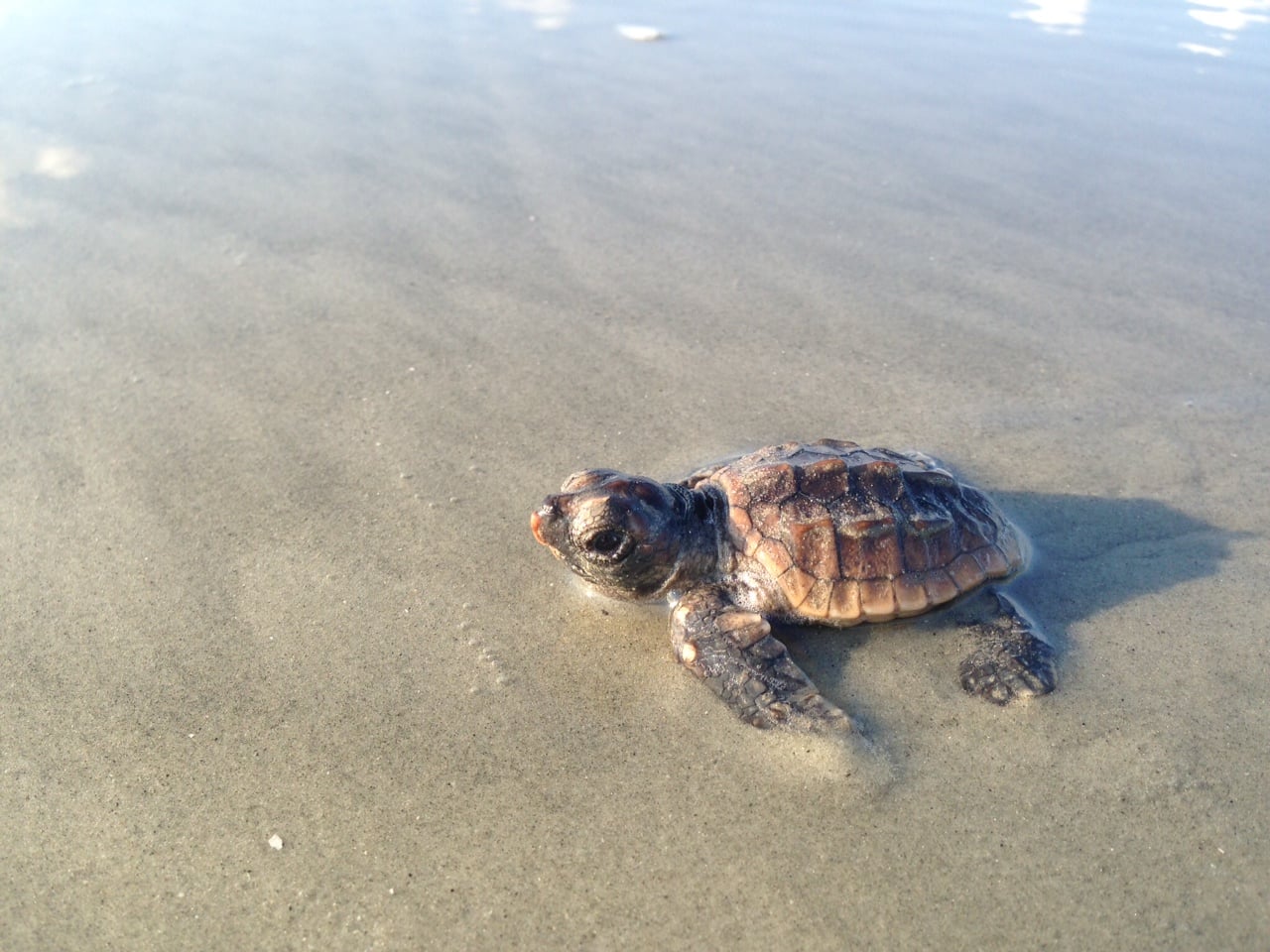 Want to see more videos and photos of the work Sea Turtle Patrol HHI does straight from the beach? Click here to follow their Instagram account (@hhiseaturtle) and stay updated on the hatchlings!
Explore Related Success Stories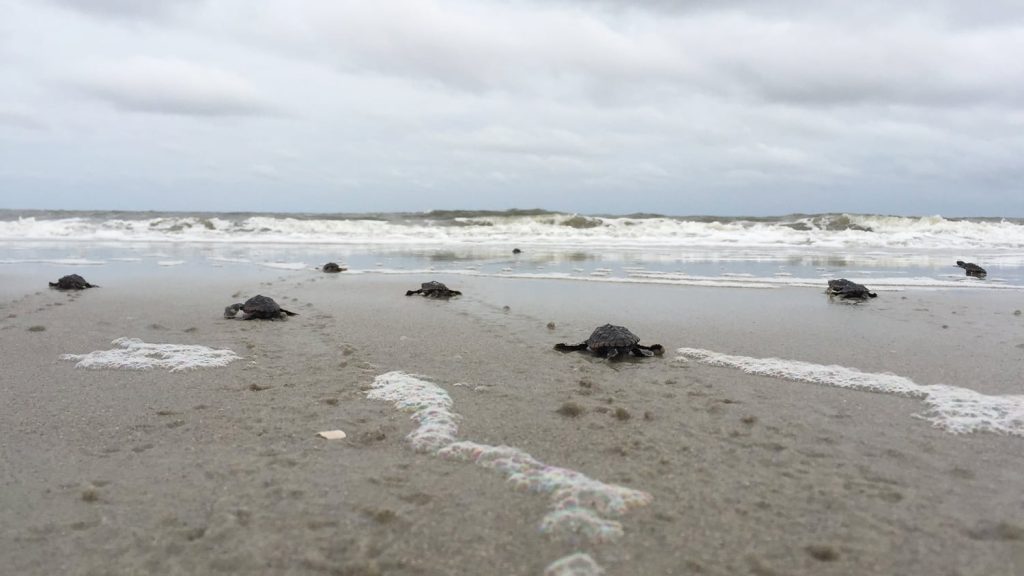 Sea Turtle Patrol Hilton Head Island Protects Endangered Hatchlings with GIS
A nonprofit group in South Carolina uses location-based technology to protect sea turtles, so they can safely hatch and go home to the ocean.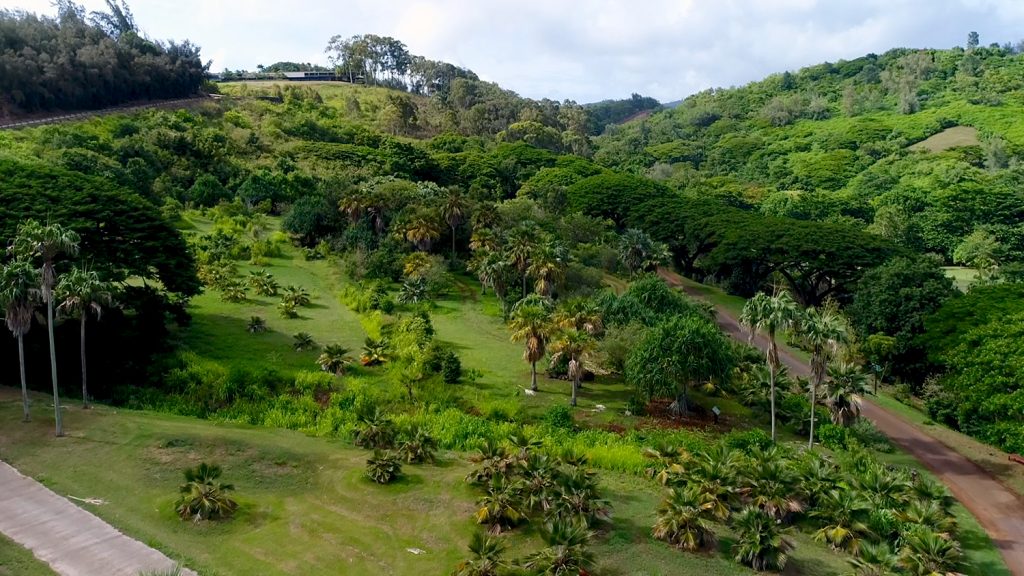 3 ways handheld GPS receivers support biodiversity
In celebration of this international biodiversity day, we're highlighting how Arrow handheld GPS receivers are being used to save species worldwide!