Ellie Chao is a problem solver — and with regard to her wide variety of clients, adaptability and efficiency are essential to her solutions. As a Civil Designer and GIS Specialist at Chao & Associates, Inc., Ellie provides high-quality Geographic Information System (GIS) services to improve efficiency, increase accuracy, and provide high-confidence data to Chao & Associates' utility clients. Using the latest GIS and GNSS software and hardware solutions, Ellie increases trust in the accuracy of data while also promoting efficiency and safety.
Keep reading to learn how she brings the power of high-accuracy GIS to her clients!
1. Why are you passionate about your job?
Ever since I was exposed to a GIS class during my senior year of my undergraduate degree, I fell in love with spatial data. It was fascinating to see how we could use such technology to find solutions to complex problems and apply it to civil engineering. The outcomes that I can achieve as a GIS Specialist at Chao & Associates seem nearly endless. I can always find a way to incorporate GIS into our projects. It is exciting to see my GIS knowledge be able to inspire and expose our clients to the power of GIS, and to show them how highly accurate the data we analyzed and collected are.
2. How did you first find out about Eos Positioning Systems' GNSS products?
Back in 2019, our team was researching equipment that could efficiently collect utility assets with high accuracy. We also needed a product that could integrate with Esri products. The Eos Arrow GNSS receiver became our choice.
3. What do you use Arrow Series® GNSS receivers for?
Currently, at Chao, we have two Arrow Gold® GNSS receivers. We primarily use our receivers to collect hydrants and valves; however, we also use them to collect survey points to get quick and accurate coordinates and elevations. We use the Arrow Gold with an Eos Real-Time-Kinematic (RTK) base station to locate all our assets with centimeter-grade accuracy to produce high-confidence data and design for our clients. We have our Arrow devices connected to an iPad® and use Esri's ArcGIS® Field Maps to collect our data.
4. Do you have a favorite experience or memory from your projects with Eos Arrow?
My favorite experience and memory were the days that my field technicians and I paired the laser rangefinder with the Eos GNSS receiver. Sometimes when we are out in the field, whether the location is a high-traffic area or there is a bad signal, having the laser rangefinder is a safe, easy, and convenient method that we can use to continue our work and collect accurate data. It was super exciting to see that we could collect more assets safely and efficiently with the Eos Laser Mapping™ for ArcGIS® solution — without having to go through the trouble of using conventional survey equipment. This is possible because the devices were so compatible with each other. It was also a relief when we were able to pair the devices so simply (no loops or holes) — just by following the YouTube instructions provided by Eos.
5. Do you have a favorite feature of Arrow GNSS receivers?
I love how durable the Arrow GNSS receiver is. When we are out in the field, whether this is myself or my field technicians, we really need something that does not break or require frequent maintenance. The Arrow receiver is just that device. In addition, because the Arrow can be connected to an Apple® or Android™ device, it is super convenient. Out in the field, we try to not be carrying a lot of heavy equipment; therefore, with the Arrow receiver, it is quick and easy to get out and about. We can even walk for miles because the device is so light and easy to carry.
6. Is there anything we didn't ask you that you'd like to share with us?
The Eos Positioning System's interface with ArcGIS Field Maps is so user-friendly out in the field that even kids can use it. My brothers (11 and 14 years old) were shadowing me one day for work. After showing them how to collect data from the Arrow, within seconds they were on their own tackling down surveying. In their words, "This is so easy that it is entertaining to do this." I would highly recommend this product to anyone needing equipment that is lightweight, user-friendly, for their high-accuracy data collection.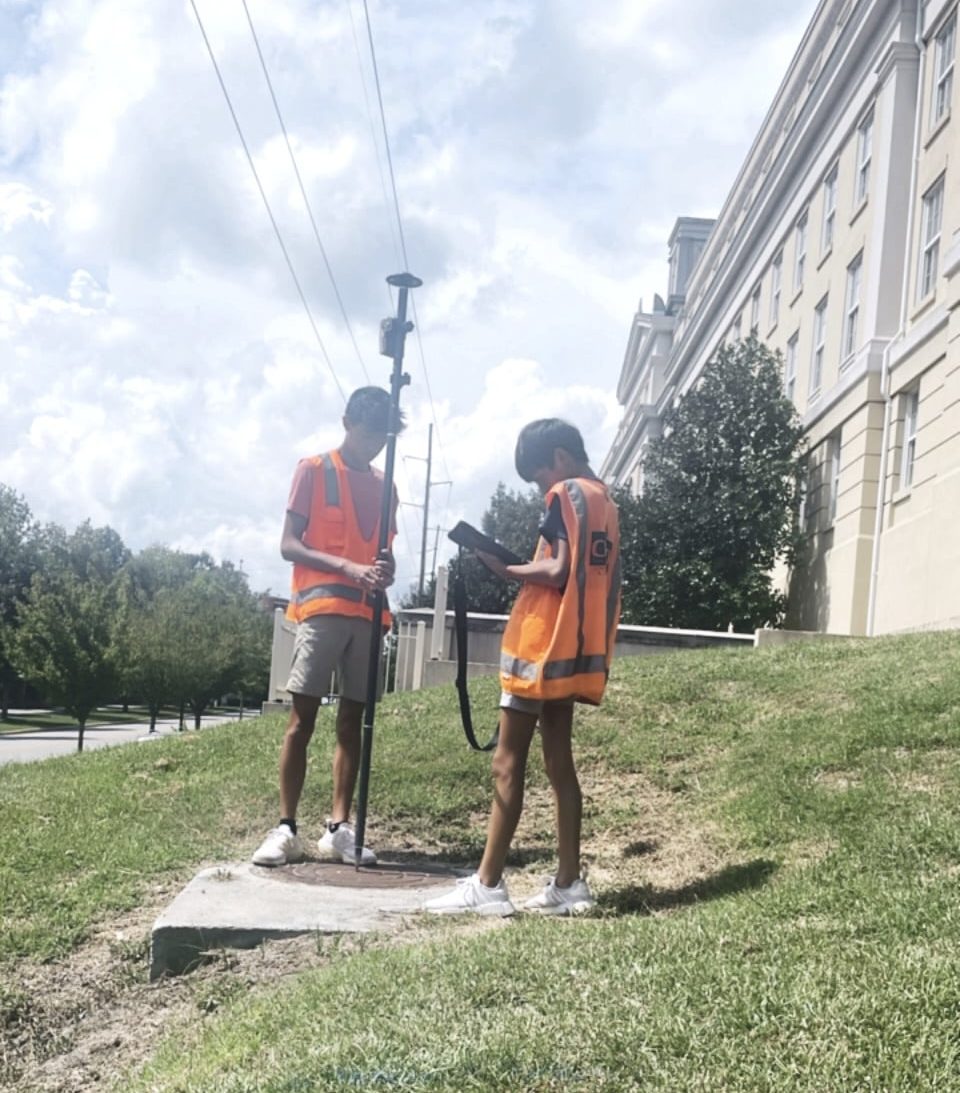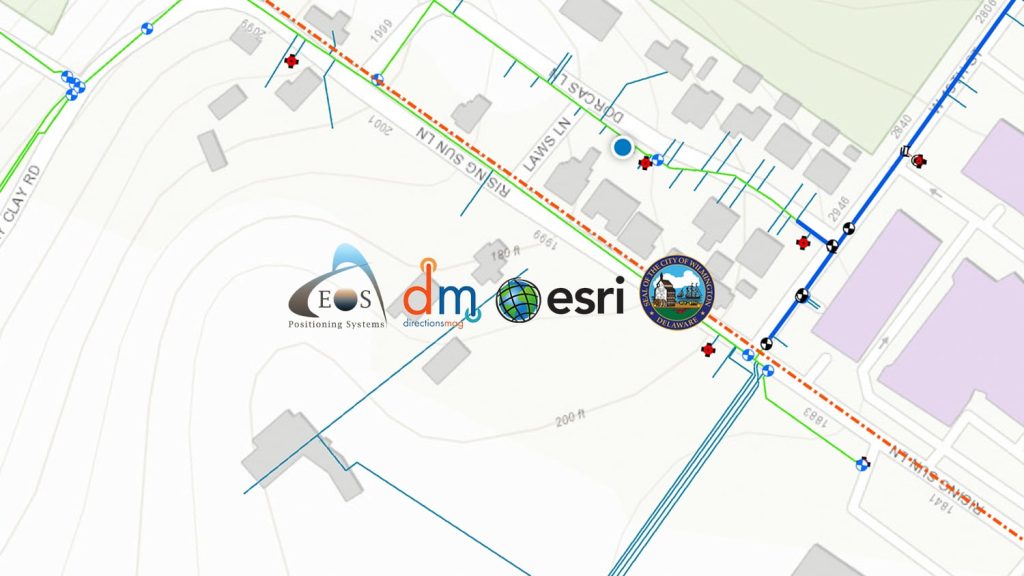 Webinar: Using High-Accuracy Arrow GNSS in Esri's ArcGIS Field Maps
Learn best practices for deploying high-accuracy Arrow GNSS receivers with Esri's ArcGIS Field Maps. This webinar includes a customer presentation about his deployment, including demonstrations and Q&A.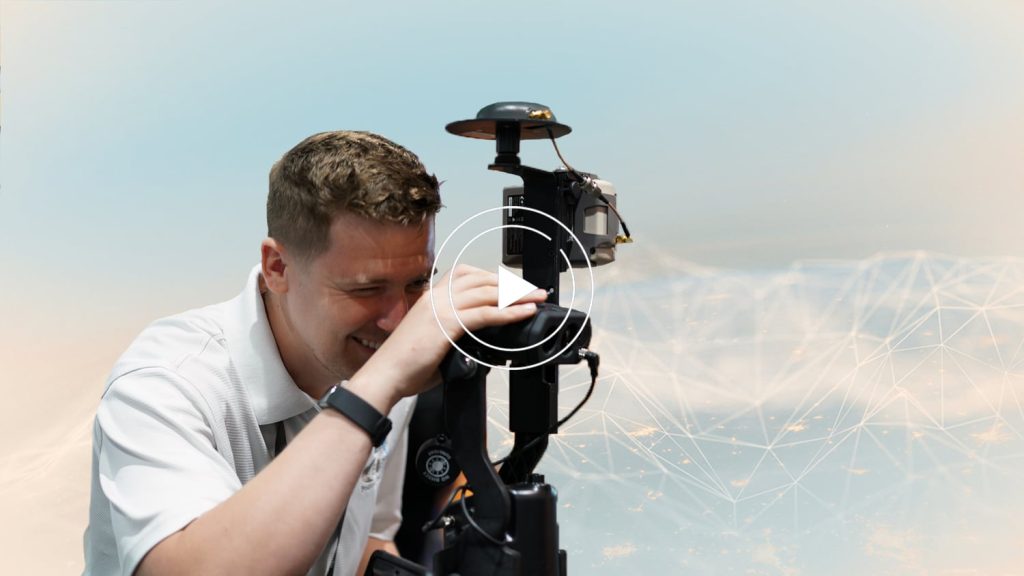 Field Demonstration: 3 Eos Laser Mapping Methods
In these videos, we demonstrate data capture using 3 Eos Laser Mapping methods: Range-Azimuth, Range-Backsight, and Range-Range.