If there's one thing we've learned about Mike George, it's that he's never afraid to try something new! As the GIS director and project manager at DDSI Global, Mike is always searching for the most modern and efficient solutions for his consultancy. 
When buzz started in 2018 about the upcoming Eos Laser Mapping solution, Mike was eager to become an early adopter of the technology. By pioneering this new workflow at DDSI, Mike helped his consultancy improve the return on investment (ROI) of their telecommunication site surveys by an estimated 20 percent per project! As a result, DDSI became a prime example of successful deployment of laser mapping, showing off the benefits of adopting the emerging GNSS technology. 
We asked Mike a set of questions to get to know more about him, DDSI, and how he uses our GNSS laser mapping technology! Read on to hear from Eos customer spotlight Mike George himself!
1. Why are you passionate about your job?
This is a great question that everyone should probably ask themselves every once in a while about their occupation choice and their current career trajectory. I would say that surveying, GIS, and the geospatial professions in general can provide a good balance between the field work and office tasks that tie an entire project together. I really enjoy being involved in a project from start to finish. This includes getting into "weeds" by being able to problem solve both on the office data management side and in the field solutions side as well. Being able to cultivate a project — initiating conversations through business development, managing it from the office to the field, and delivering a high quality product to the client — is, for me, a very rewarding experience.
2. How did you first find out about Eos Positioning Systems' GNSS products?
We first heard about the Eos Arrow Gold® through our partner network and essentially by word of mouth through some of our colleagues. While having a discussion with some of our hardware vendors, we were trying to figure out how to add another cost-effective field collection system to our toolbox and were told to reach out to an Eos user to learn about their laser mapping solution. His group had already implemented the system into their services solution and was able to provide some feedback on how best we could use Eos Arrow Gold® in our everyday workflow.
3. What do you use Arrow Series® GNSS receivers for?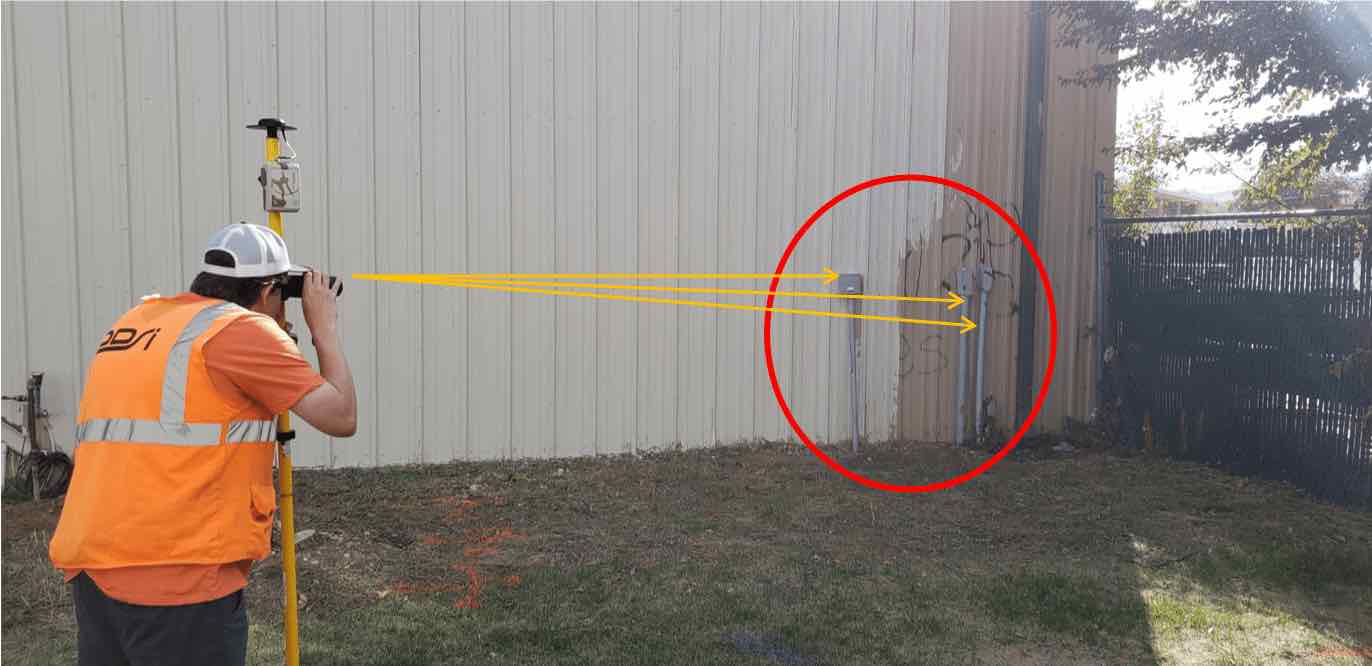 As a design, drafting, and survey firm, DDSI uses GNSS receivers paired with GIS software as the base form of data collection for almost all of our projects. The Arrow Gold® has become one of our go-to tools for topographical feature collection. We currently pair it with ArcGIS Collector and Laser Technology, Inc's TruPulse 200X Laser Rangefinder to allow us to perform the majority of our feature data capture, including building envelopes, sidewalks, fencelines, trees, and shrubs. These include drip line measurements and any visible or underground located utility.
4. Do you have a favorite experience or memory from your projects with Eos Arrow?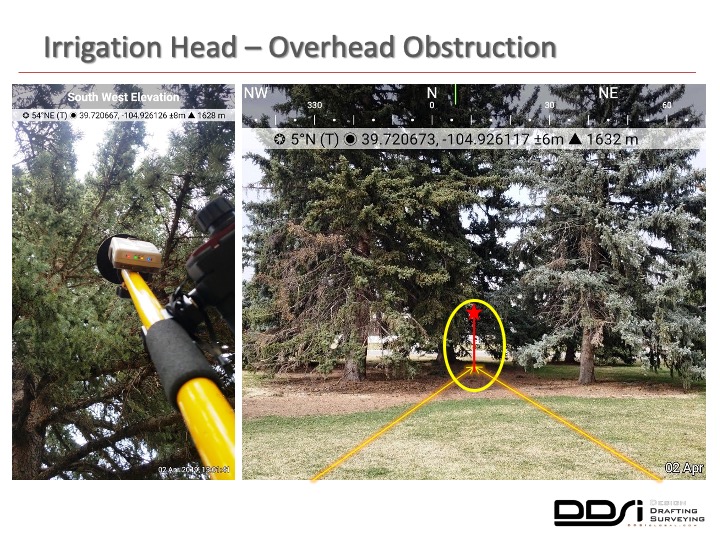 If I had to choose a specific experience that really highlights our quick adoption of the entire Eos platform, it would most likely be a public parks project we completed for a major local municipality here on the front range of Colorado. As with most of our projects, we do not really know what survey tools will be required, no matter how many pre-construction meetings we have, before we get onsite. In this case, we were planning to be able to capture most of the required irrigation features visually from our data collected by our drone — but things didn't quite work out the way we had planned. We had just recently begun testing LTI's 200x laser offset workflow inside of ArcGIS Collector, and this turned out to be a lifesaver for this particular project. At the time, we discovered many of the sprinkler heads were not marked clearly enough for us to detect them from our high-resolution drone imagery. In some cases, many of those same features were obscured by dense vegetation. This was the perfect time to use the laser-offset routine. With it, we were able to continue collecting data without potentially missing any asset. From that day forward, our field crews were able to learn from that experience and apply those new collection routines to help us decrease time spent in the field for future projects.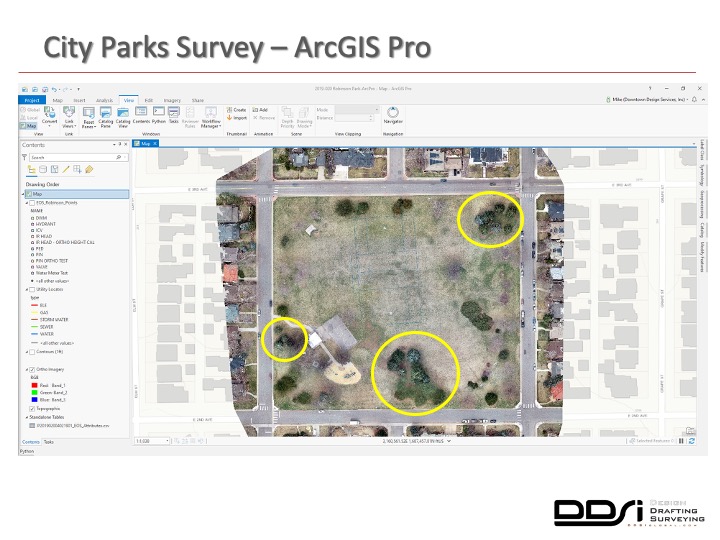 5. Do you have a favorite feature of Arrow GNSS receivers?
We really like employing the Arrow Gold GNSS system for its ease of use. I've done quite a bit of GNSS / GPS training for many local governments, private entities, and for water and wastewater districts. Typically, they would have us come back out for a "refresher" course every year to get their staff back up to speed on their data collection devices, since it wasn't something that they used every day.  The "use or lose it" philosophy was something that was very prevalent in those days when it came to field data collection routines. Now, with the Arrow Gold and laser mapping system, staff members at these various entities are able to bring their own devices (BYOD). As a result, the knowledge retention of how to collect features quickly and accurately has almost become the norm of the industry. This saves everyone time, and money, to be able to pick up right where they left off in their previous data collection project — whether it was last week or last summer.
6. Is there anything we didn't ask you that you'd like to share with us?
Only that I would like to thank Eos and everyone we have personally worked with at the company. They have been very supportive of DDSI and our use of the Arrow Gold GNSS receivers. One of the greatest aspects of working for a company like DDSI is that we are not tied to any one product, software, or solution in order to meet our clients' needs. Having this type of work environment is very supportive to the research, development, testing, and implementation of any field and office workflows that better help us get the job done. The Eos Laser Mapping solution turned out to be exactly what we were looking for to continue balancing out our cost-effective field collection solutions. As Eos GNSS technology continues to evolve, we plan to implement it in as many of our data collection processes as possible. 
Learn more about Mike George and DDSI Global!
You May Also Like One of These Success Stories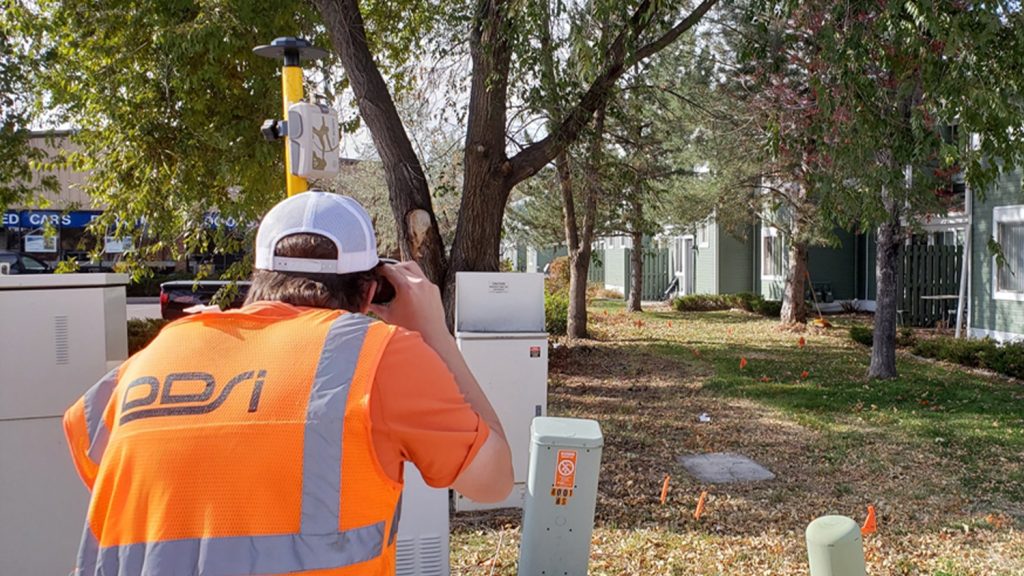 DDSI Increases Profit Margins with GNSS Laser Mapping
Denver's DDSI uses laser mapping in Esri Collector with Arrow Gold for construction design. They map utility locates with submeter accuracy in tough areas.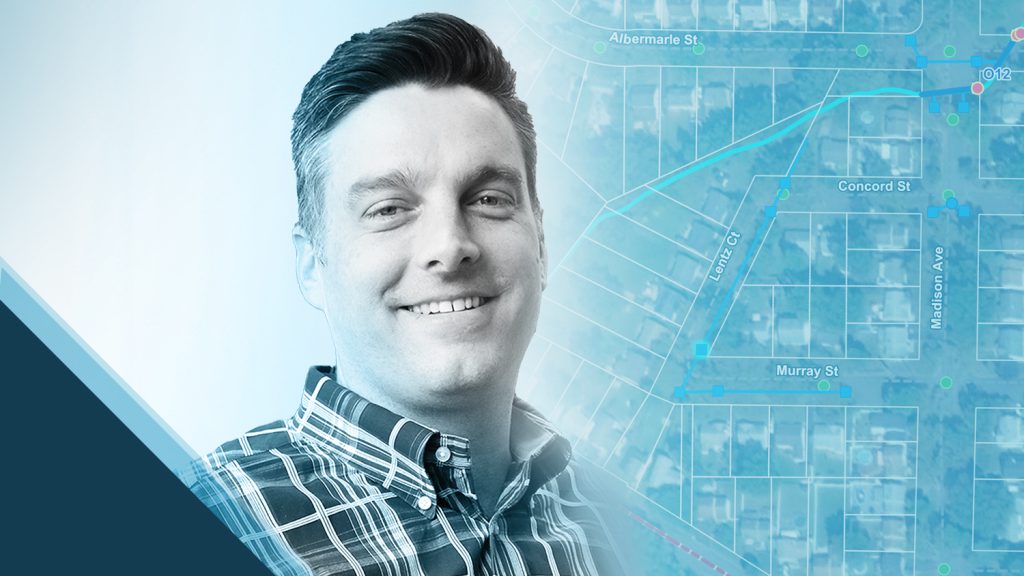 Customer Spotlight: Michael Kolody Serves Clients with Cartography
Mike Kolody turned his childhood love of cartography into a career. Today he helps clients modernize mobile GIS and GNSS mapping workflows.