Hawaii is home to a rich variety of unique flora. The National Tropical Botanical Garden (NTBG), headquartered in Kalāheo, Hawaii, is focused on protecting and conserving native plants throughout the tropical regions of the Pacific. With roughly 2,000 acres of land, NTBG's expansive gardens have become an example of natural biodiversity preservation. Many of these species are found exclusively in Hawaii — some, found in a singular valley.
The NTBG manages five preserves and five garden locations, four being in Hawaii and one in Florida. The staff at these gardens keep a catalog of about 112,000 plants, 16% of which are rare or endangered. By propagating them in a nursery and planting them once mature, NTBG's staff have turned the gardens and preserves into safe havens for at-risk species.
In order to maintain this vast plant records database, they capture the location of each individual specimen. Once the rare seeds and plants are planted in the gardens, staff revisit them on a regular basis to monitor their health and growth. While planting, they also record each plant's genetic history along with its location. In dense tropical areas with many plants of the same species, this is a huge advantage for future conservation efforts.
"When you have individuals from different populations growing, it will improve the genetic diversity for future generations," NTBG Plant Records Manager Kevin Houck said. "And that really ties back into knowing where those plants live at the gardens."
Identifying plant species from different populations can be difficult — but by recording the exact location the specimen was planted as a seedling, they can return to it with confidence that they are revisiting that specific plant, with that specific genetic background.
Watch the video and read on to learn more about how NTBG uses GIS to track these rare plants!
"You could potentially have two plants that look very similar right next to each other, and if they both lose their physical identification tags, the next generation of scientists at the gardens won't necessarily know that Plant A came from Population A, or they might not even know the specific species," Houck said. "But if you still have a high-accuracy GPS point, you can know with 100% certainty. And that helps fight in our mission to improve the genetic diversity for future generations."
After trying several tedious mapping methods, including paper-based maps and post-processed differential GPS, NTBG began to research more efficient ways to accurately map their gardens. Houck realized that a real-time data collection workflow on mobile devices would allow them to retain high accuracy while improving efficiency.
For data collection, they opted for KoBoToolbox, a free, open source mobile app created largely for nonprofit organizations. But they also needed a modern upgrade to their legacy GPS receivers. They sought out a real-time submeter-accurate GNSS receiver that could pair with both their iOS® and Android mobile devices. Such a receiver would have to perform well in both remote areas and under canopy.
After testing different models for accuracy and compatibility, Houck selected Eos Positioning Systems' Arrow 100® GNSS receiver because of its unique performance under canopy and affordable price point.
Using Arrow 100® alongside KoBoToolbox, NTBG now labels each plant with real-time submeter accuracy using the free WAAS GPS differential correction signals. Their staff then uploads these points to their Living Collections database, a national database used as a reference for scientists and researchers. Finally, NTBG creates their maps within the ArcGIS platform for presentations or formal research proposals. These ArcGIS maps are also extremely useful when visualizing plant locations in the field. Using ArcGIS Collector, staff can navigate to any plant within the gardens.
This continuous monitoring process of locating, relocating, and monitoring native plants is the key to NTBG realizing their mission to preserve the diversity of the ecosystem — and ultimately preventing their extinction.
"Here at NTBG we are fighting plant extinction," GIS Coordinator Ben Nyberg said. "Luckily, we have the help of a broad GIS system that allows us to track plant material from the mountains to the nursery, and back out into the gardens. Tools like these are mission critical."
Want to learn more about the gardens and their mission? Watch the video case study above and visit NTBG's website. For more information about the high-accuracy Arrow 100® GNSS receivers, visit this page.
Eos would like to thank NTBG GIS Coordinator Ben Nyberg for contributing drone footage to this video case study, and to the entire NTBG staff for their time and contributions.
You May Also Like One of These Success Stories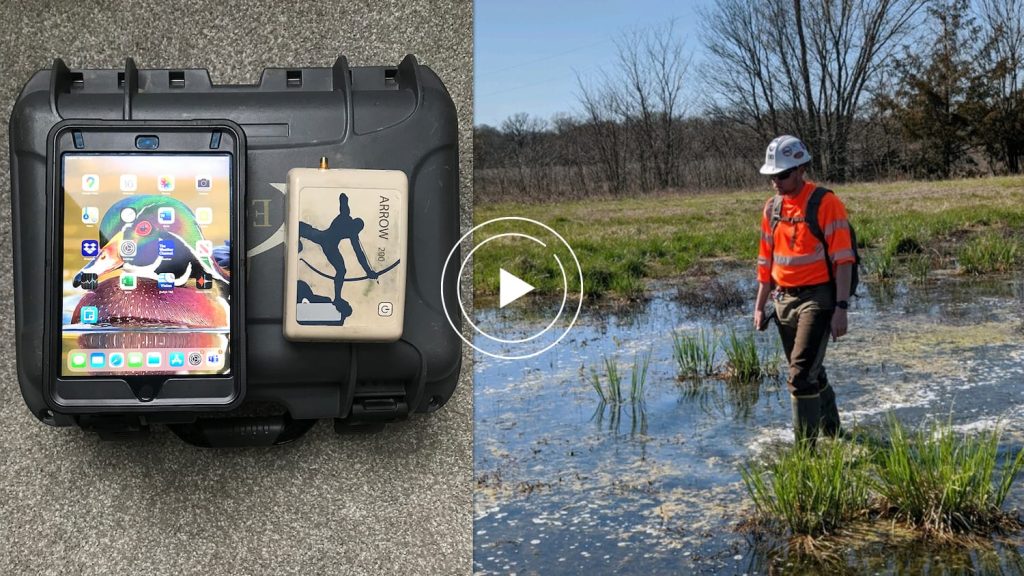 ESI increases wetlands mapping project profits by 20% using Arrow GNSS and Ecobot
Environmental Solutions & Innovations switched to Ecobot app and Arrow GNSS to replace a slow and cumbersome legacy mobile mapping solution.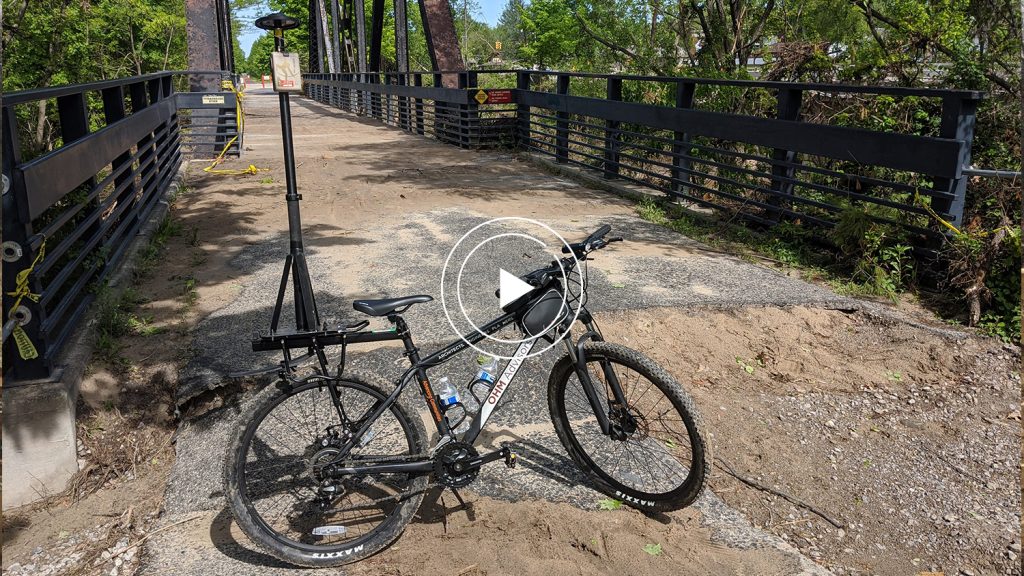 Midland Co. Maps Flood Damage w/ OHM's GPS Smart Bike
In this 2020 MiCAMP session, OHM shows how they used a GPS Smart Bike (Arrow GNSS, ArcGIS QuickCapture) to map Midland County flood damage.