Mapping Amache Internment Camp with Extreme Accuracy for Augmented Reality Experience
This month marks 78 years since 110,000 Japanese-Americans were forcibly interned in 10 camps across the United States, following the Pearl Harbor bombings.
In this latest StoryMap from Eos Positioning Systems, we explore the stories of two men whose lives were connected by Amache Internment Camp in southeastern Colorado.
In the first chapters, we meet Dennis Otsuji, a renowned landscape architect who was born at Amache Internment Camp in 1943. Then, we meet Jim Casey, a GIS user and philanthropist on a quest to preserve Amache. Casey uses Esri ArcGIS Online tools, Arrow Gold for ground control points, augmented reality, and a variety of other softwares to bring Amache back to life. His goal is to make it so anyone can point an iPad® and experience what it was like to be interned at Amache.
In an unlikely twist, Otsuji and Casey meet one fateful day when Otsuji goes searching for his past, just as Casey is working to preserve the past.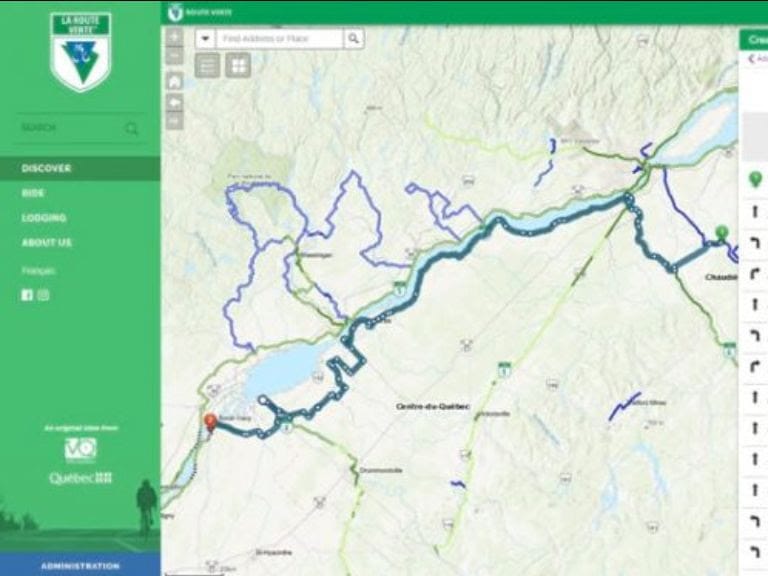 Trail Blazers
Story by Cassandra Perez, ArcWatch
A cycling organization in Québec, Canada, maps mountain bike trails using ArcGIS QuickCapture and GNSS receivers from Eos Positioning Systems.
Read the Story.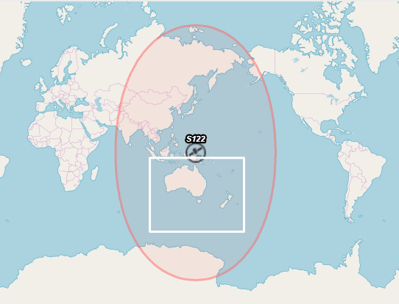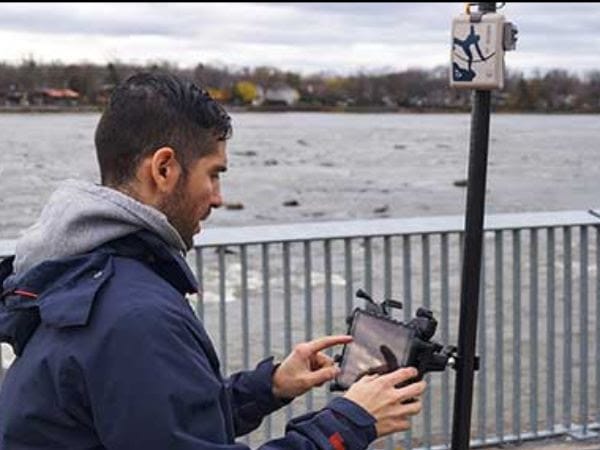 Receiver innovators log trends and product launches — Part 2
Article by Matteo Luccio, GPS World
Top receiver manufacturers discuss what's on the horizon for GNSS receivers: recent and upcoming innovations, combating spoofing and jamming, fusing GNSS with other sensors, and the impact of increasing accuracy both for professional surveyors and consumers.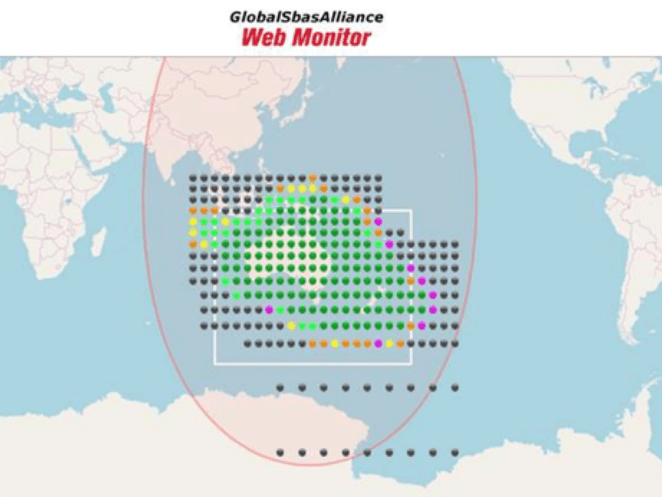 Hema Maps using Australia SBAS testbed with Arrow 100 GNSS
Session by Ozri, Hema Maps and Eos
In this session, Eos CTO Jean-Yves Lauture explains how to access real-time submeter GNSS locations on mobile devices using the new Australia-New Zealand SBAS testbed. Pierre Kurth from Hema Maps joins him to present a use case using Esri Collector.
Watch the Recording.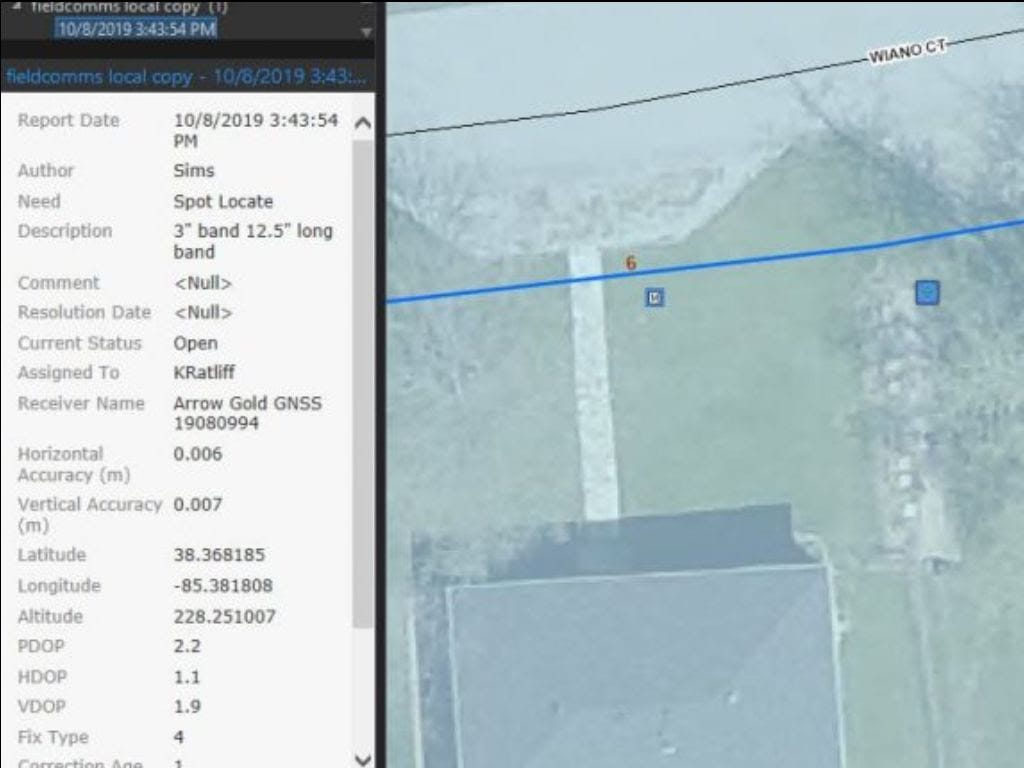 Supporting Daily Workflows with GIS & GPS
Webinar by Esri and Oldham County Water District
In this webinar, Esri Global Water Specialist Christa Campbell joins Kenny Ratliff, GIS manager at Oldham County Water District, to share the challenges met and benefits gained from Esri field applications paired with high-accuracy Eos Arrow Gold GNSS receivers.
Watch the Recording.
The differences between Geoid18 values and NAD 83, NAVD 88 values
Article by David Zilkoski, GPS World columnist
What is the difference between: the NGS's latest published hybrid Geoid18 values, the computed geoid height value using the published NAD 83 (2011) ellipsoid height and NAVD 88 orthometric height?
Learn More.
Third GPS III arrives at Cape Canaveral for April launch
Article by Tracy Cozzens, GPS World
"On Feb. 5, the third Lockheed Martin-built GPS III space vehicle (GPS III SV03) was shipped to Cape Canaveral."
Get ready for takeoff.
GLONASS company to build 27 more satellites
Article by Tracy Cozzens, GPS World
"At any given time, about 50 satellites are in varying stages of production, including 12 ground spares. Some of them are slated for launch in 2020."
Read More.

Important EGNOS changes happening for European Customers
/// GNSS Constellation Status: February 24, 2020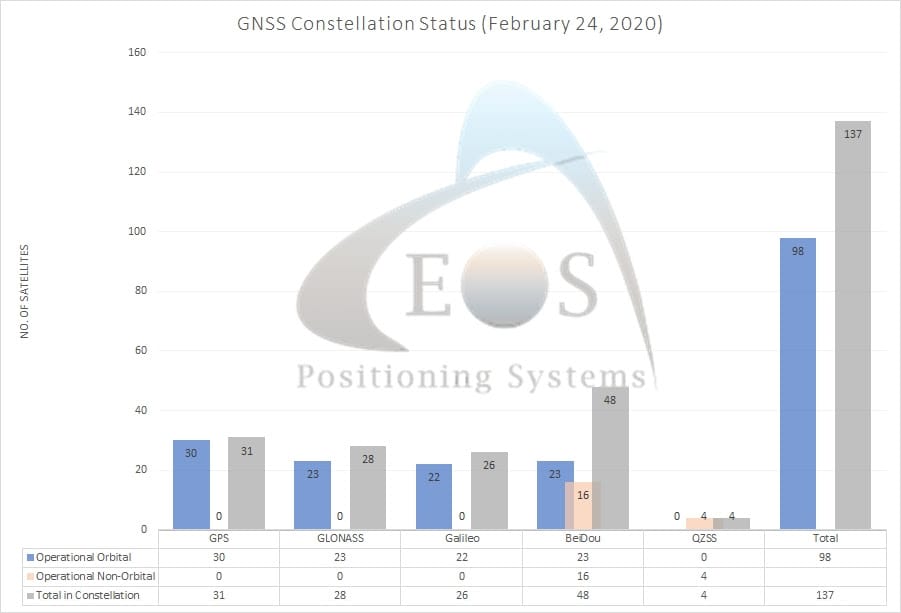 High accuracy adventure with Pierre Kurth, Hema Maps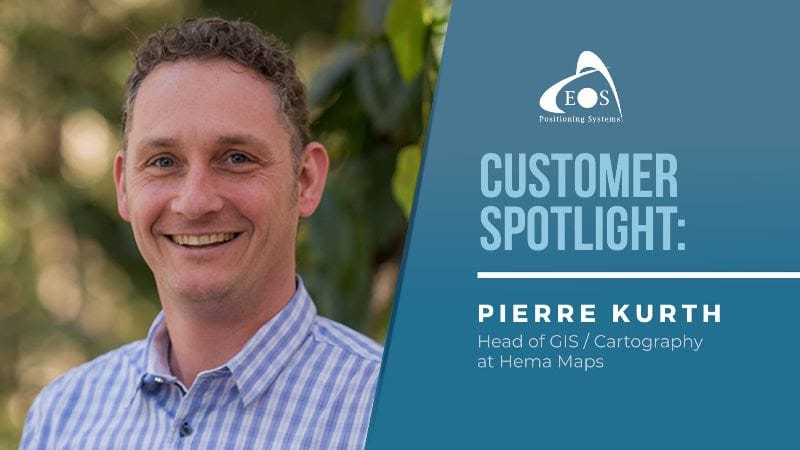 Pierre's passion for high-accuracy exploration made him the perfect choice for our monthly spotlight. He helped upgrade Hema Map's legacy workflow to our Arrow 100 GNSS receiver alongside Esri ArcGIS Collector, allowing them to efficiently capture tourist information along roads and tracks in the Australian outback.
Read More.

TechAdvantage
March 2-4
Ernest N. Morial Convention Center
900 Convention Center Blvd
New Orleans, LA 70130
Booth #1544
Visit Us at Booth 1544!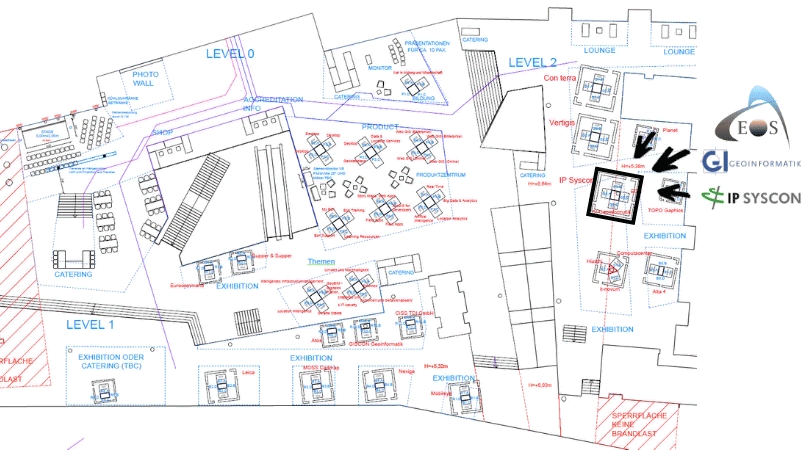 Esri Konferenz
March 3-4
World Conference Center Bonn
Platz der Vereinten Nationen 2
Bonn, Germany 53113
Joint booth with GI GeoInformatik and
IP SYSCON
Visit Us on Level 2!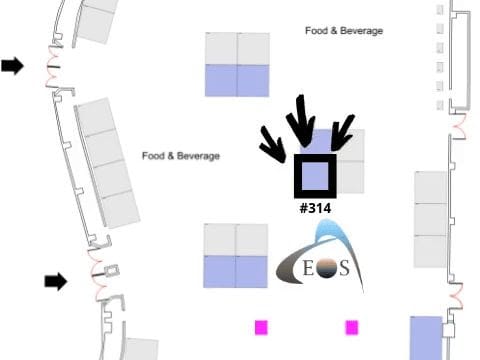 Esri Partner Conference
March 9
Palm Springs Convention Center
277 N Avenida Caballeros
Palms Springs, CA 92262
Visit Us at Booth 314!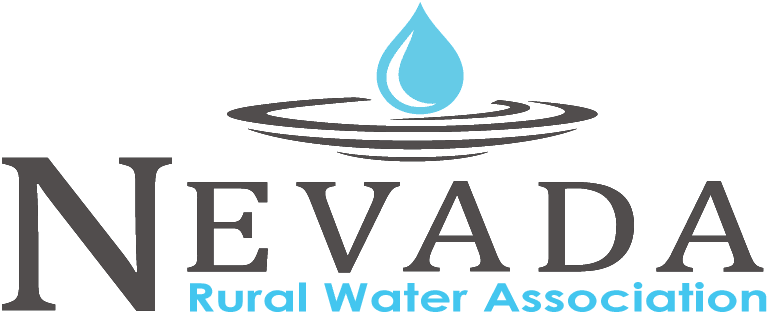 Nevada Rural Water Association Conference
March 24-25
Nugget Hotel and Resort
1100 Nugget Avenue
Sparks, NV 89431
Joint booth with Esri Water
Visit Us with Esri!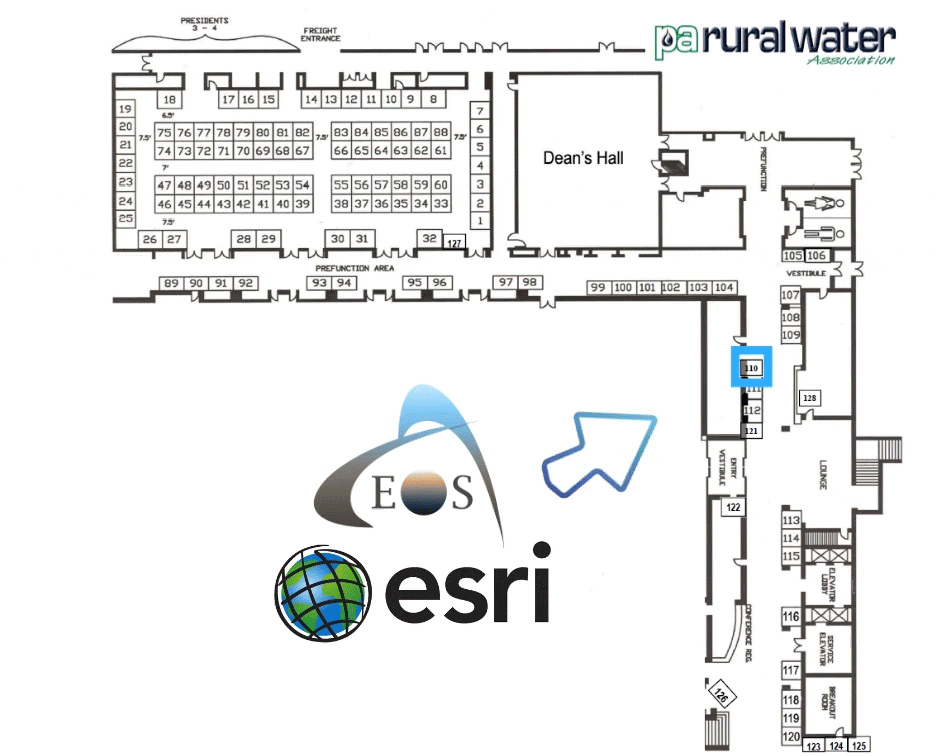 Pennsylvania Rural Water Annual Conference
March 24-27
The Penn Stater Hotel and Conference Center
215 Innovation Blvd
State College, PA 16803
Joint booth #110 with Esri Water
Visit Us at Booth 110!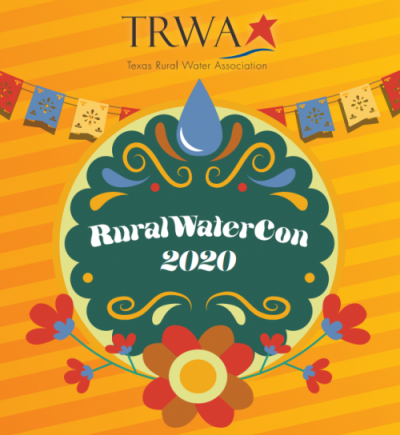 RuralWaterCon
March 26-27
Grand Hyatt San Antonio
600 E Market Street
San Antonio, TX  78205
Visit Us with Esri!