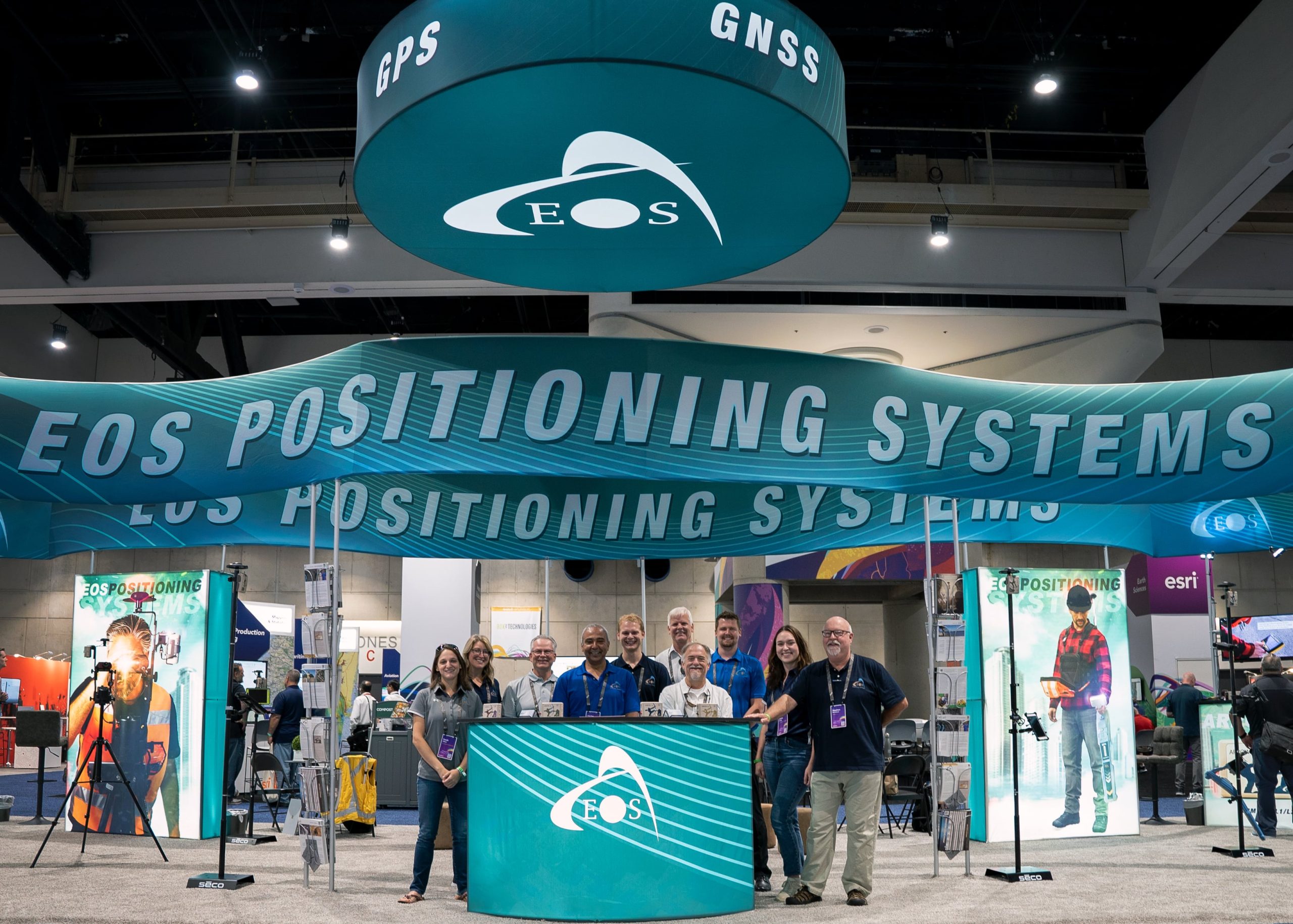 After two years of virtual events, the 2022 Esri User Conference (Esri UC) finally returned in person to San Diego, California. Eos Positioning Systems was thrilled to talk individually to approximately 500 of our partners, customers, and associates in the geospatial sector. It was so great to see everyone in person — that we wanted to put together and share a photo gallery of the highlights of the event for our team. In the below photos, browse our booth, sessions, and sponsored socials, and get to know a little bit more about our team through our most favorite captured moments from the July 2022 Esri UC.
2022 Esri UC Plenary: Our Team Reunites, and Jack Features Multiple Eos Customers
Did you know? The word "plenary" comes from the Latin root plenus, which means "full" or "complete." For the Eos team, the 2022 Esri UC plenary epitomized the true meaning of the word, as this was the first time many of us had reunited in over two years.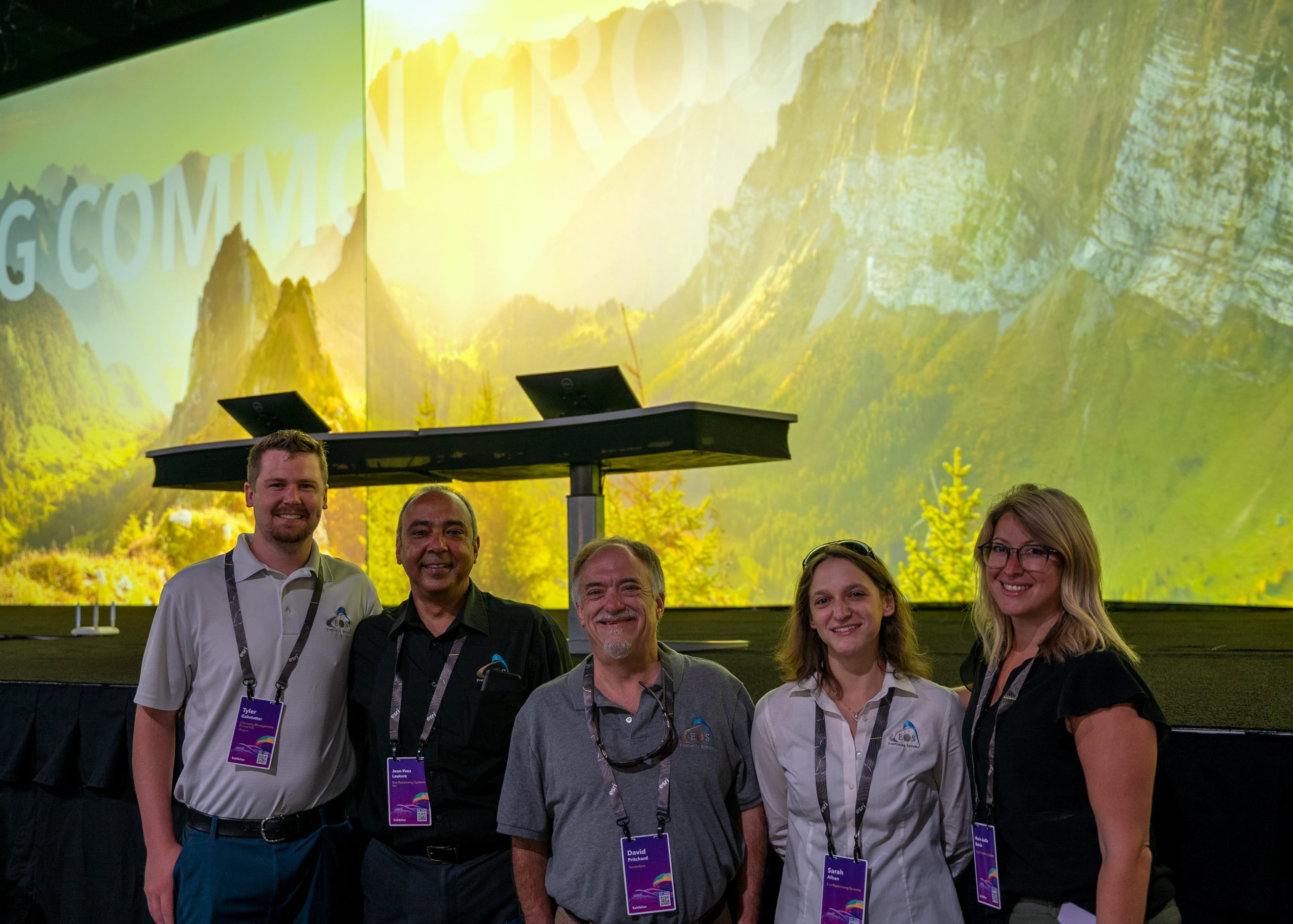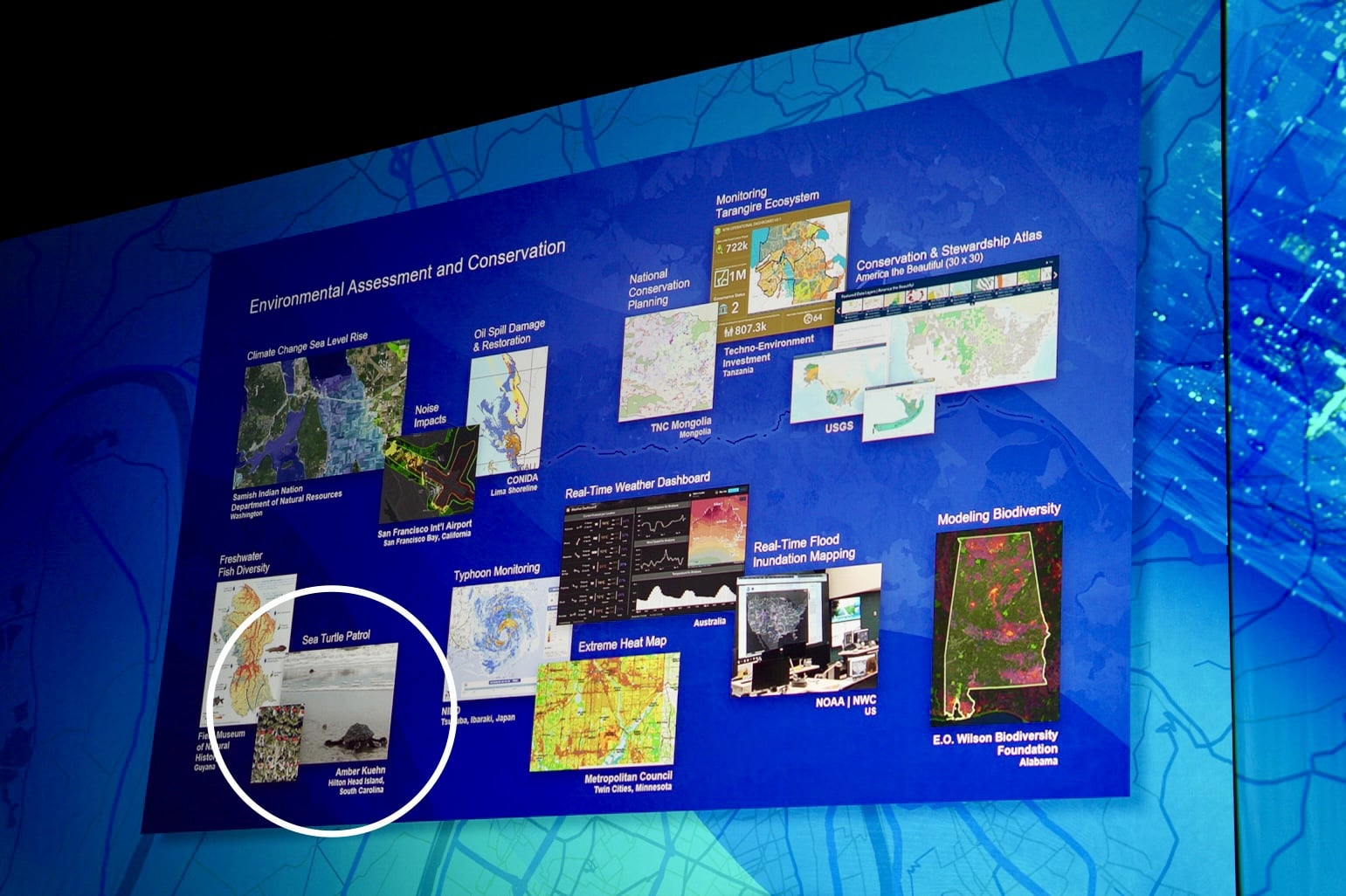 2022 Esri UC Sessions: Eos Customers Mark their Maps with Accuracy
A record-breaking number of Eos customers presented their work at the 2022 Esri UC. (Browse our pre-event list of sessions not to miss.) Representing both infrastructure and natural-resource sectors, these customers made our day by sharing how they use high-accuracy mobile mapping to save money, meet regulatory requirements, gain internal efficiencies, and much more.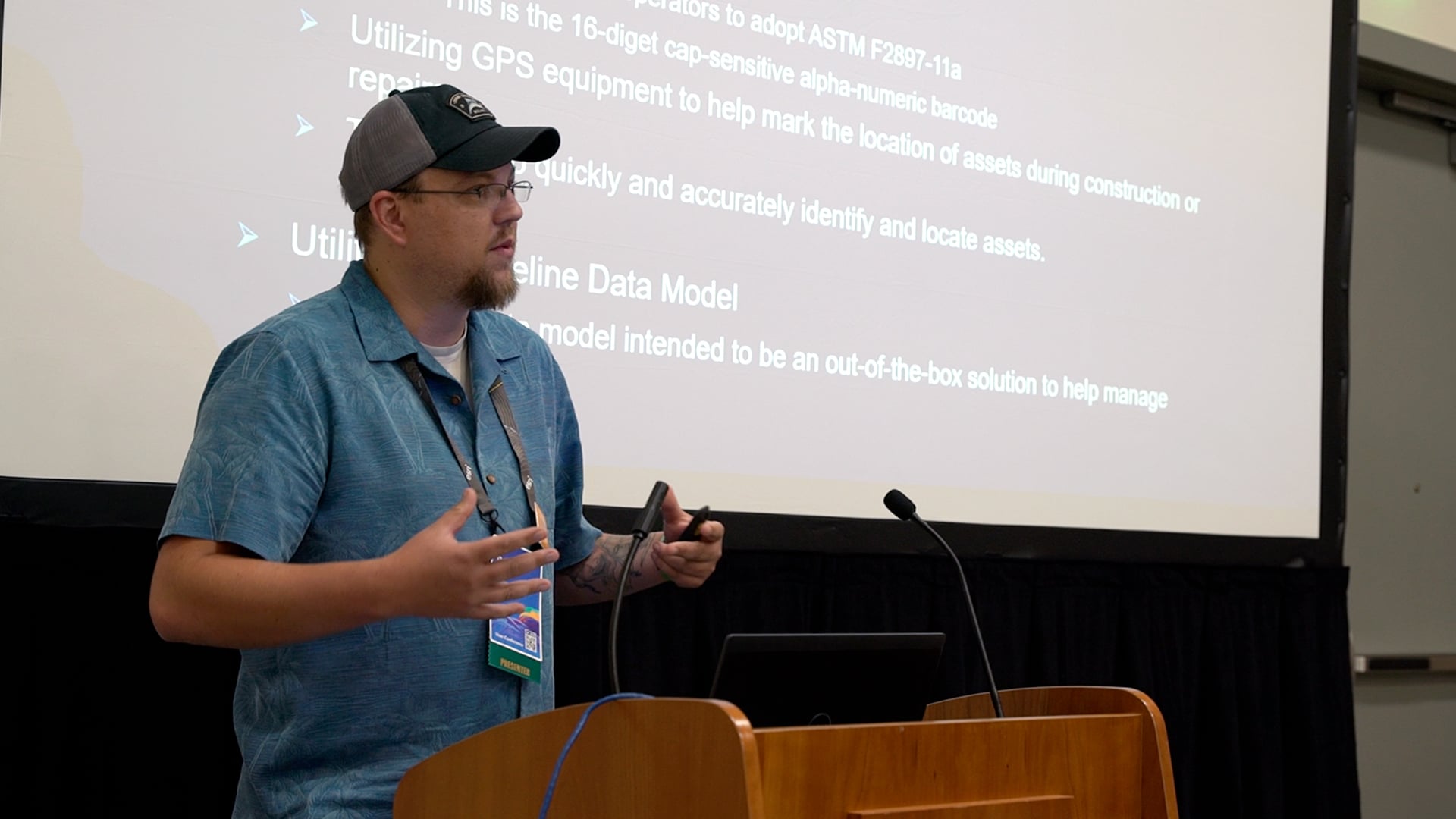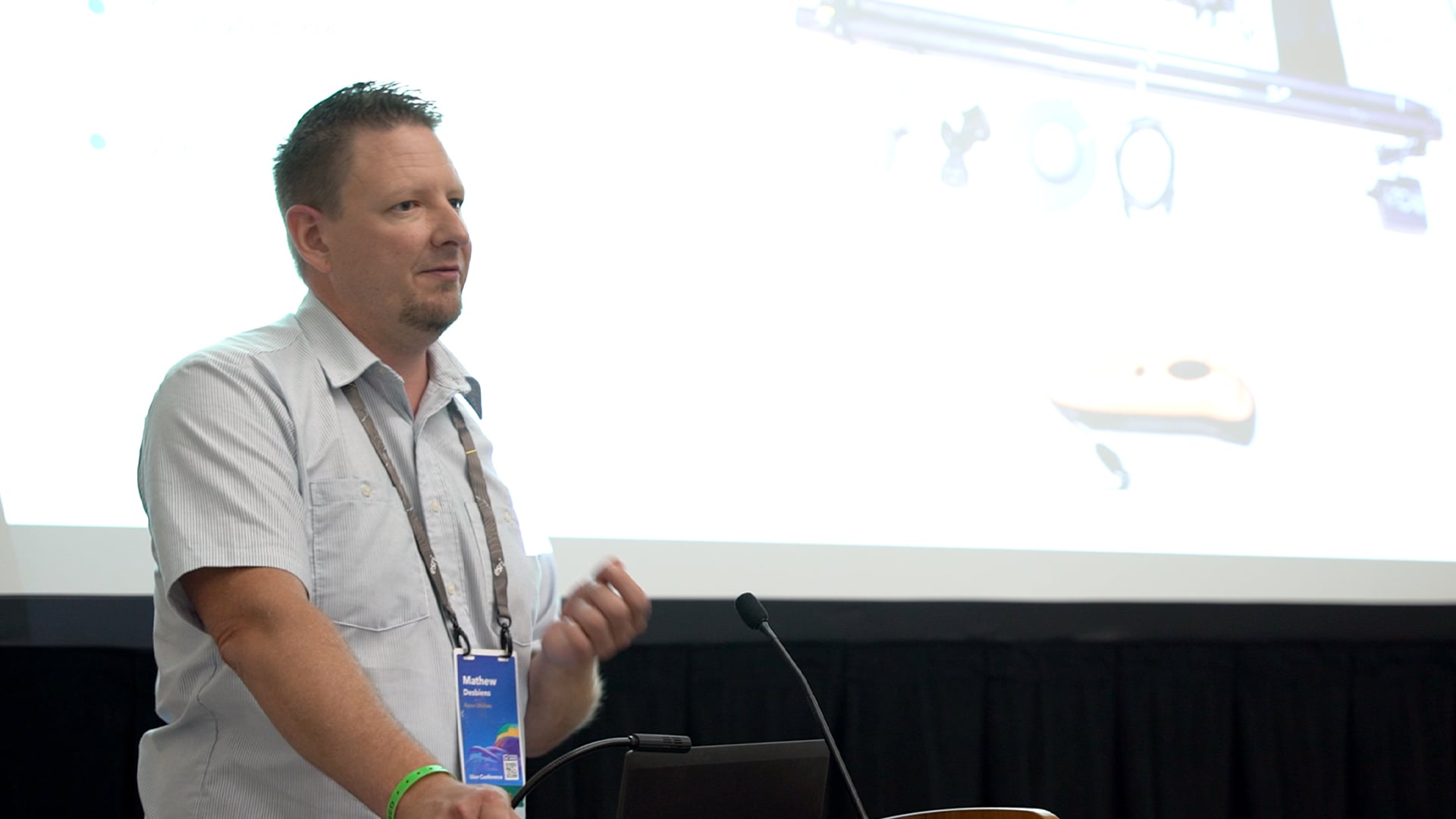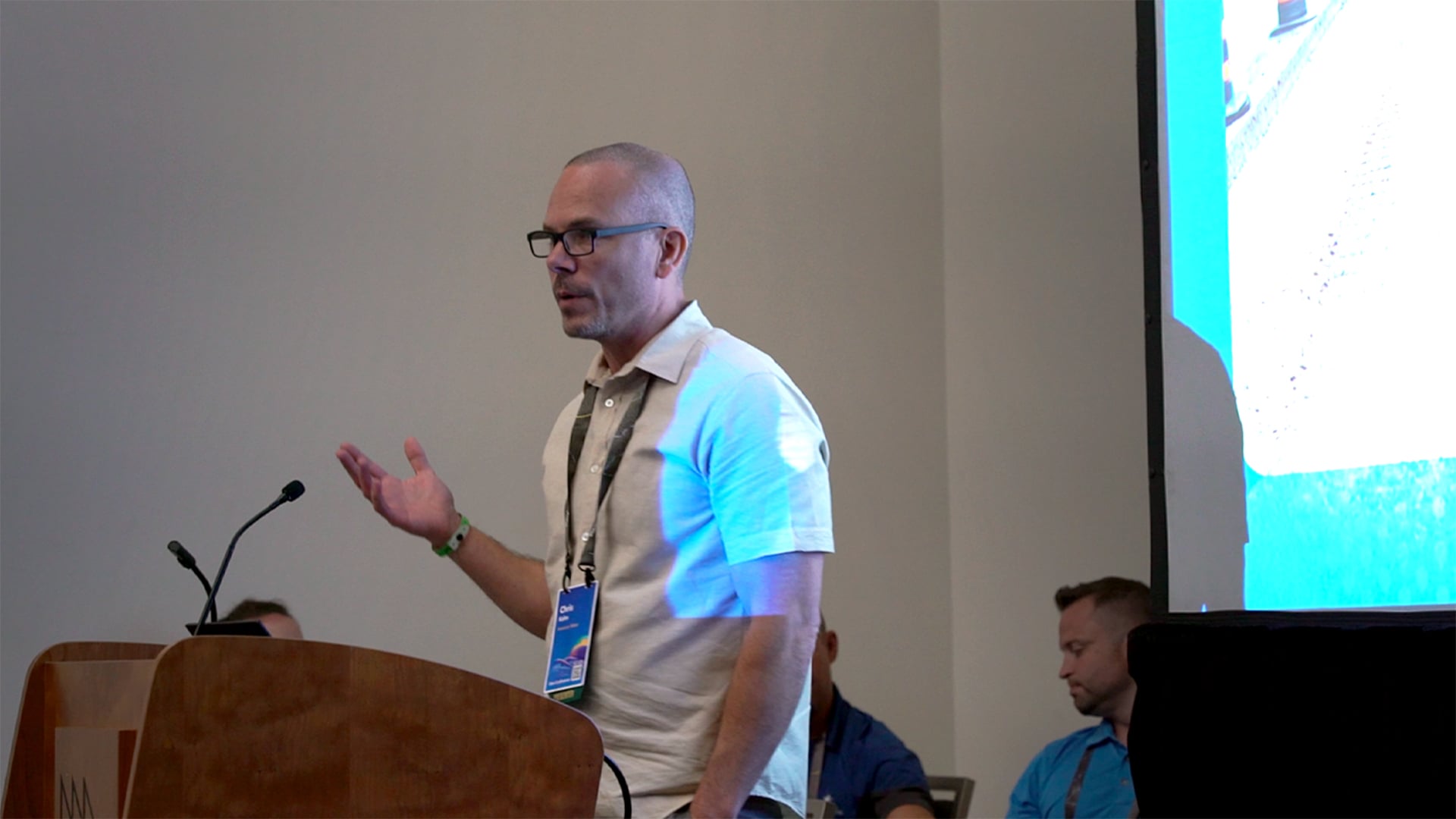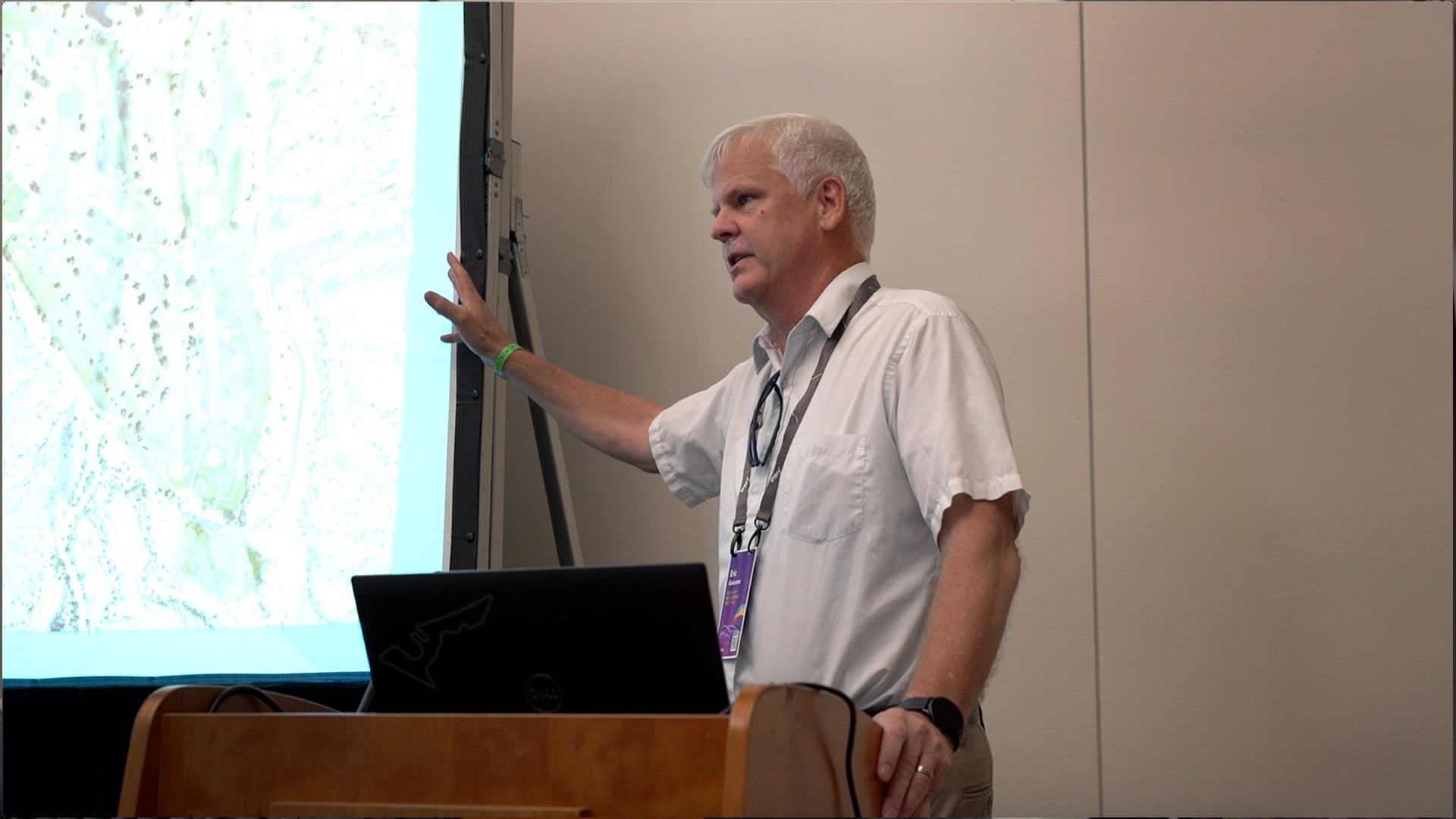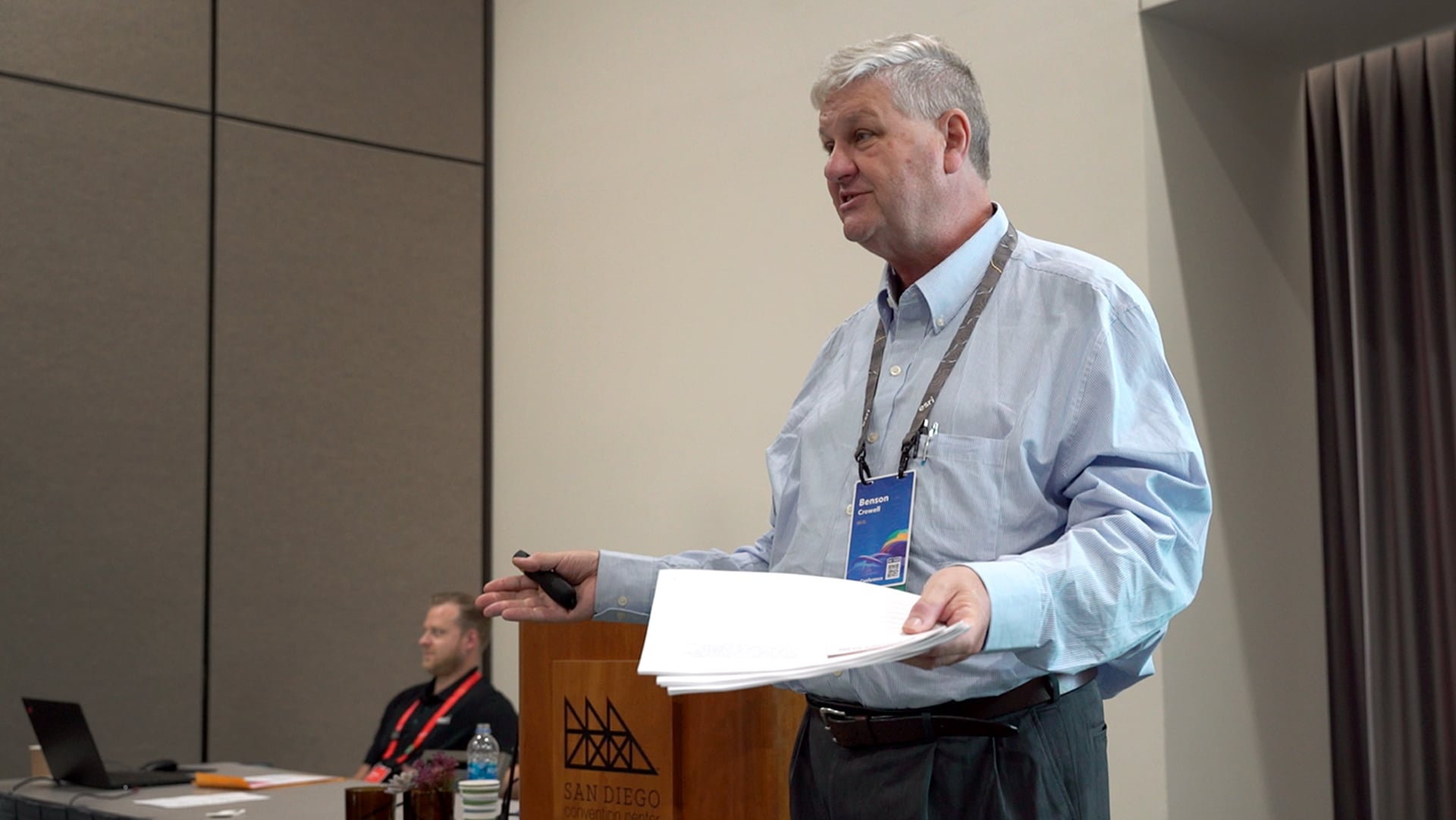 While not a customer, Eos and Esri came together to deliver a standing-room-only sponsored-lunch session on the state of high-accuracy mobile mapping for Esri users. Since the start of the pandemic, each company separately and in partnership released exciting expansions to their mobile offerings for Esri users.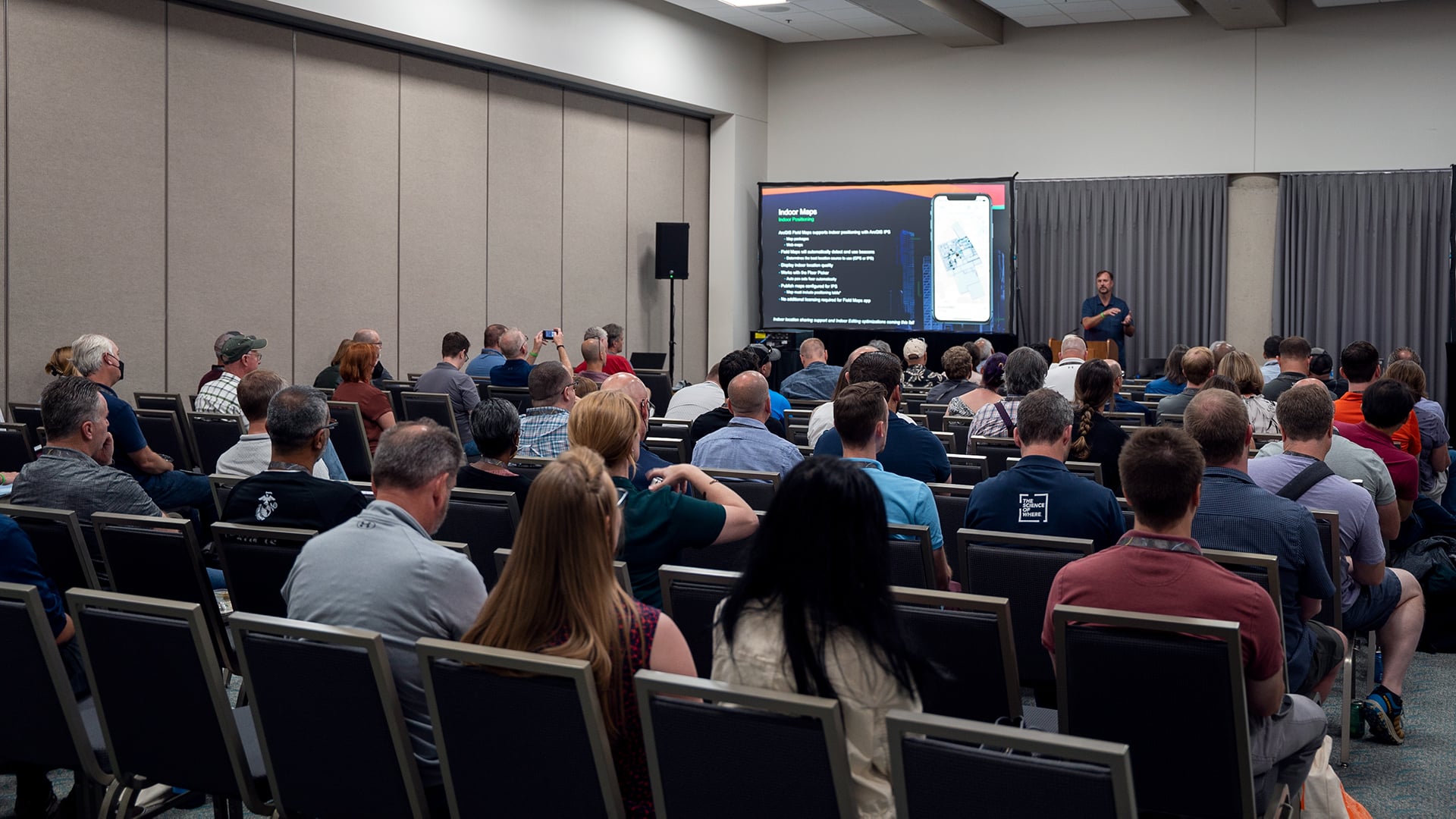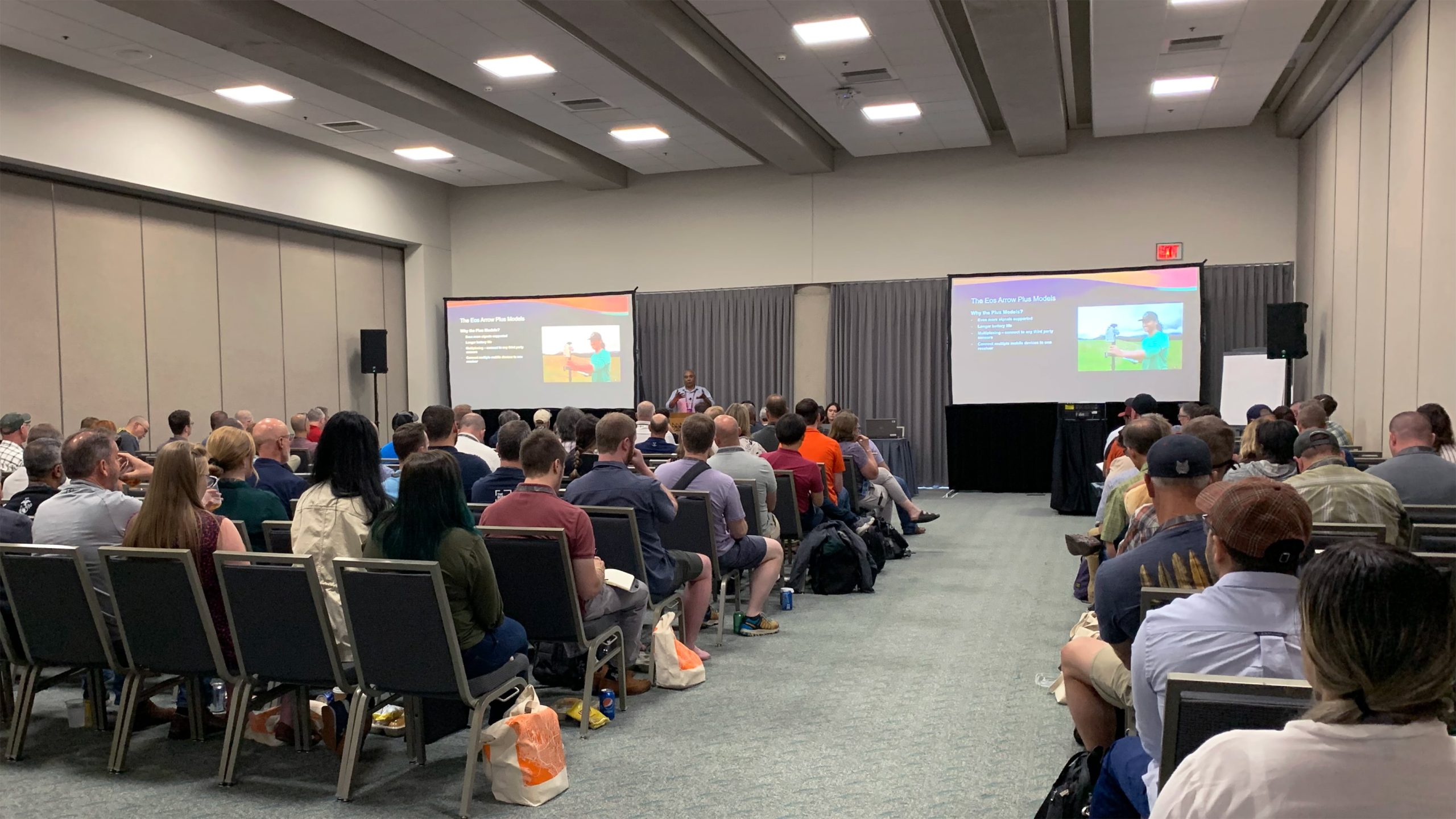 SIGS, Socials, and a Special Release!
Eos was privileged, as an event Gold Sponsor, to sponsor several industry-based special interest groups (SIGs) and socials. We also had a special sneak peek video premiere for partners and customers who visited our booth and/or our sponsored lunch session.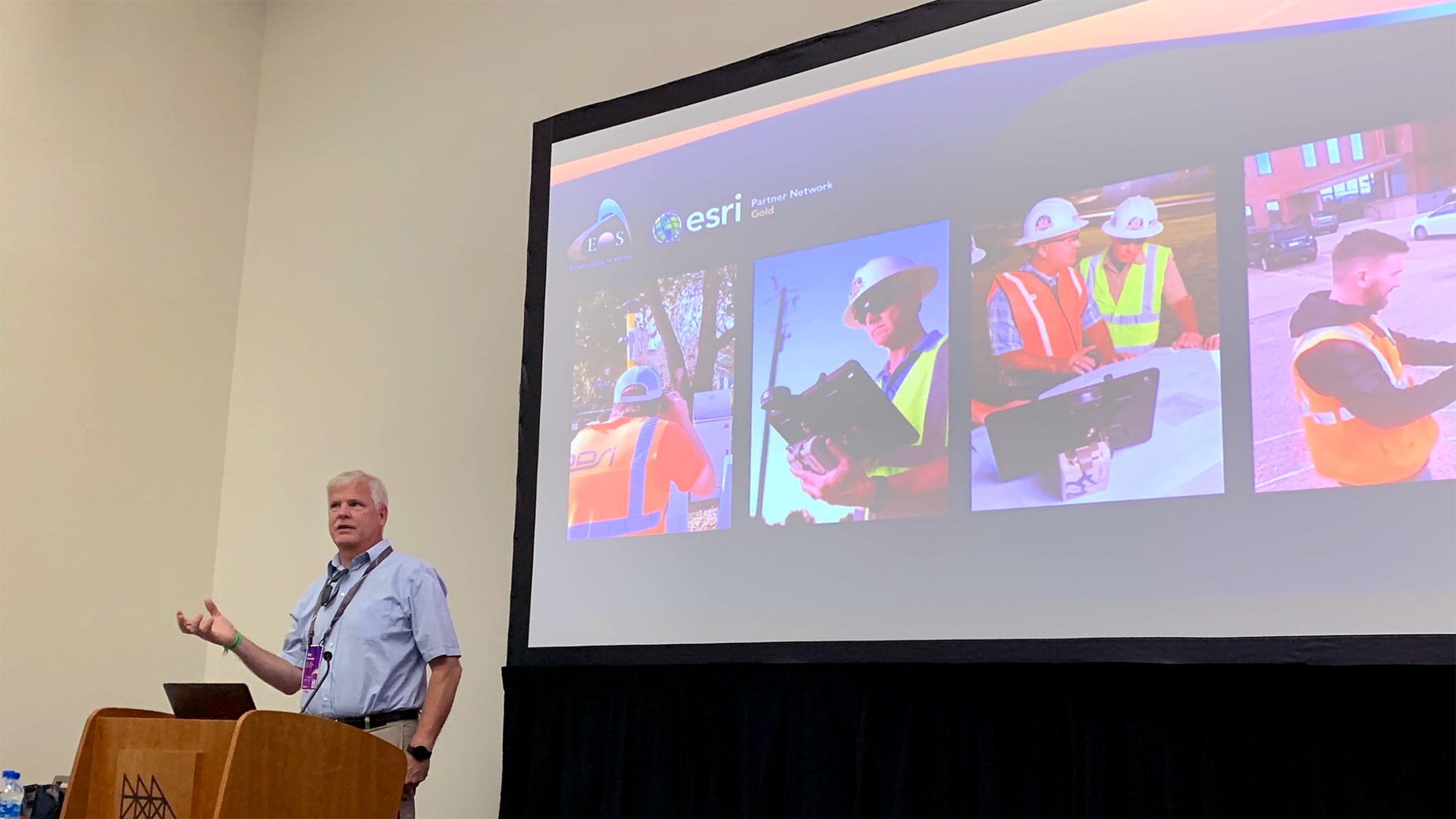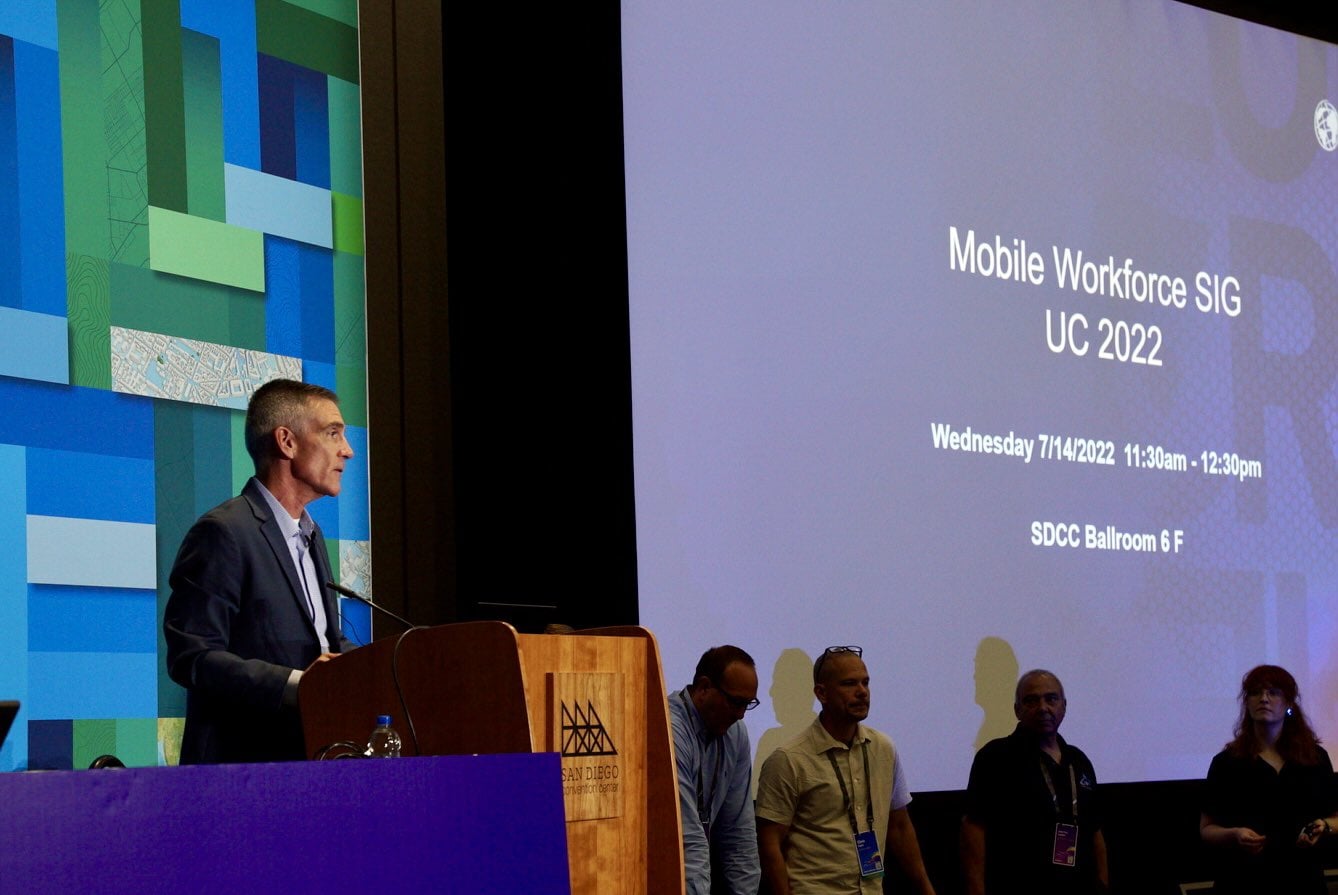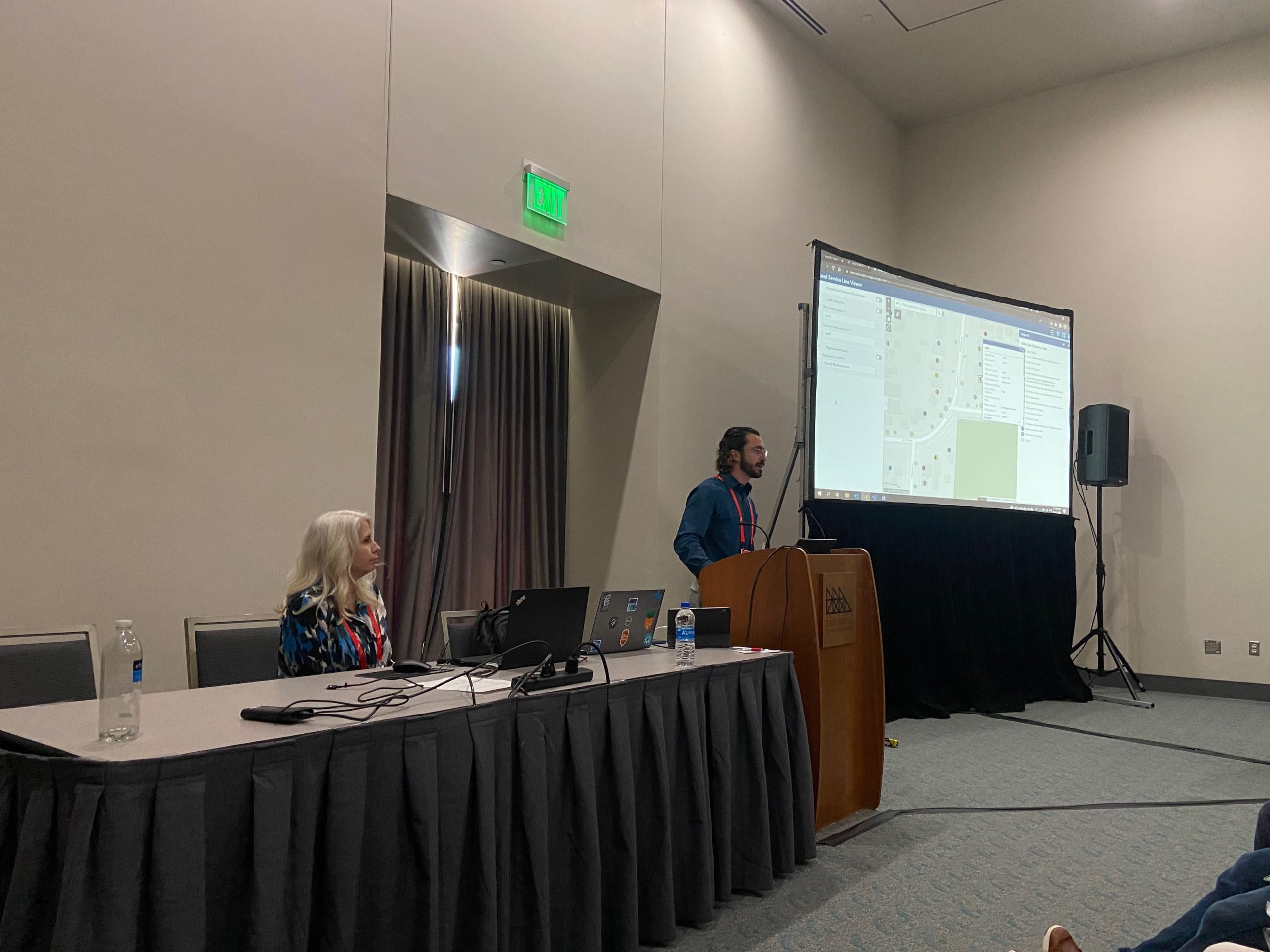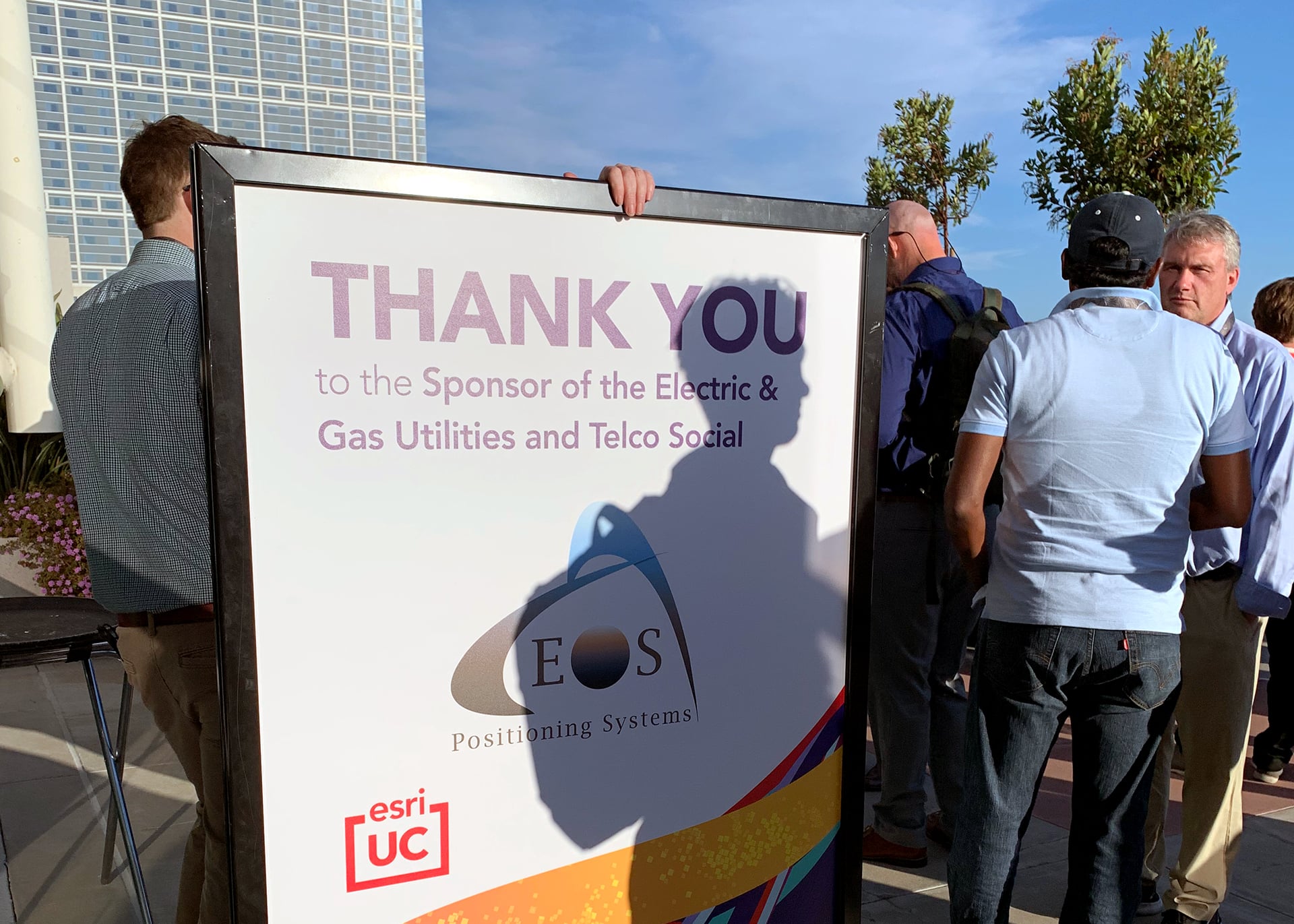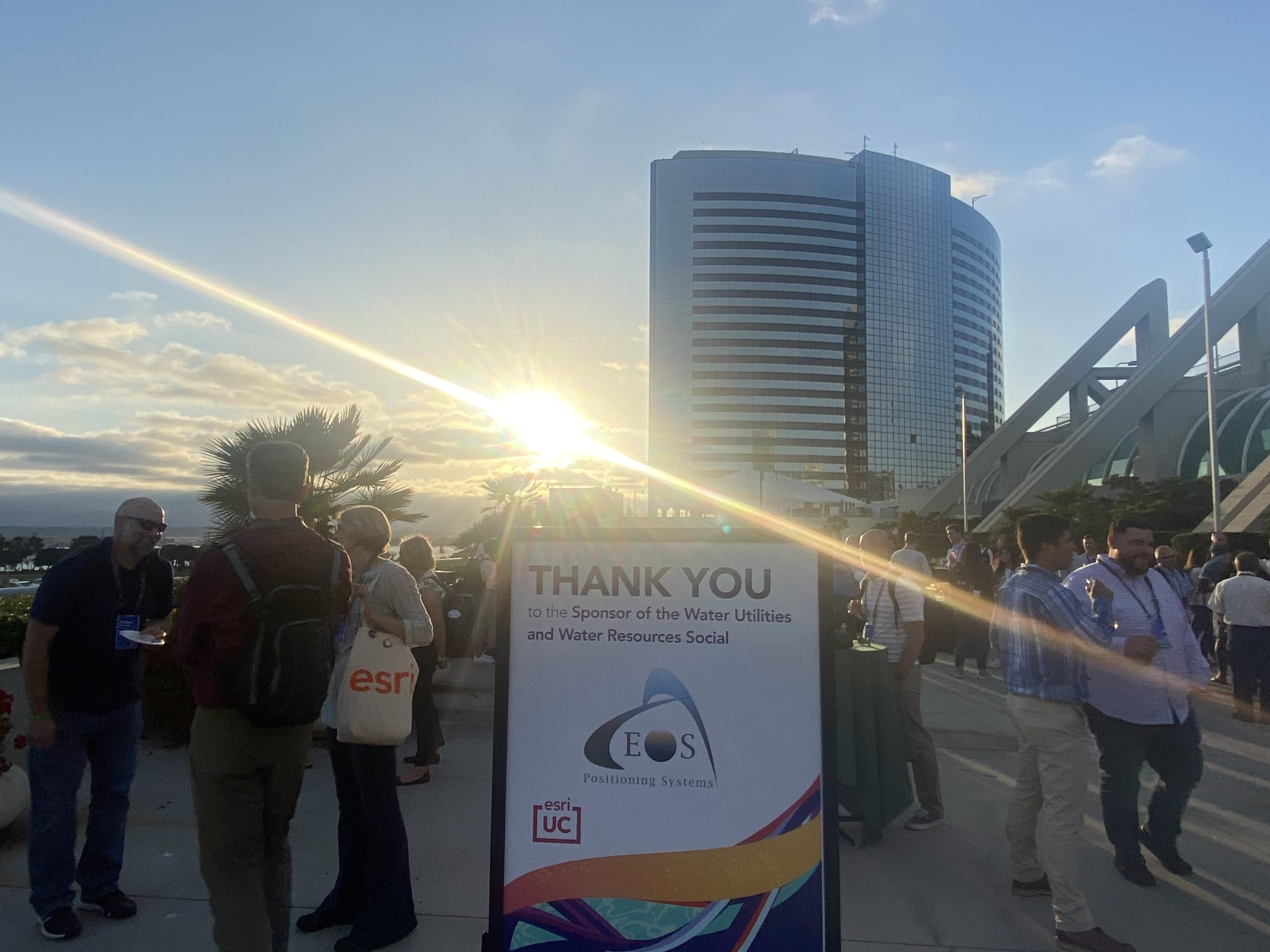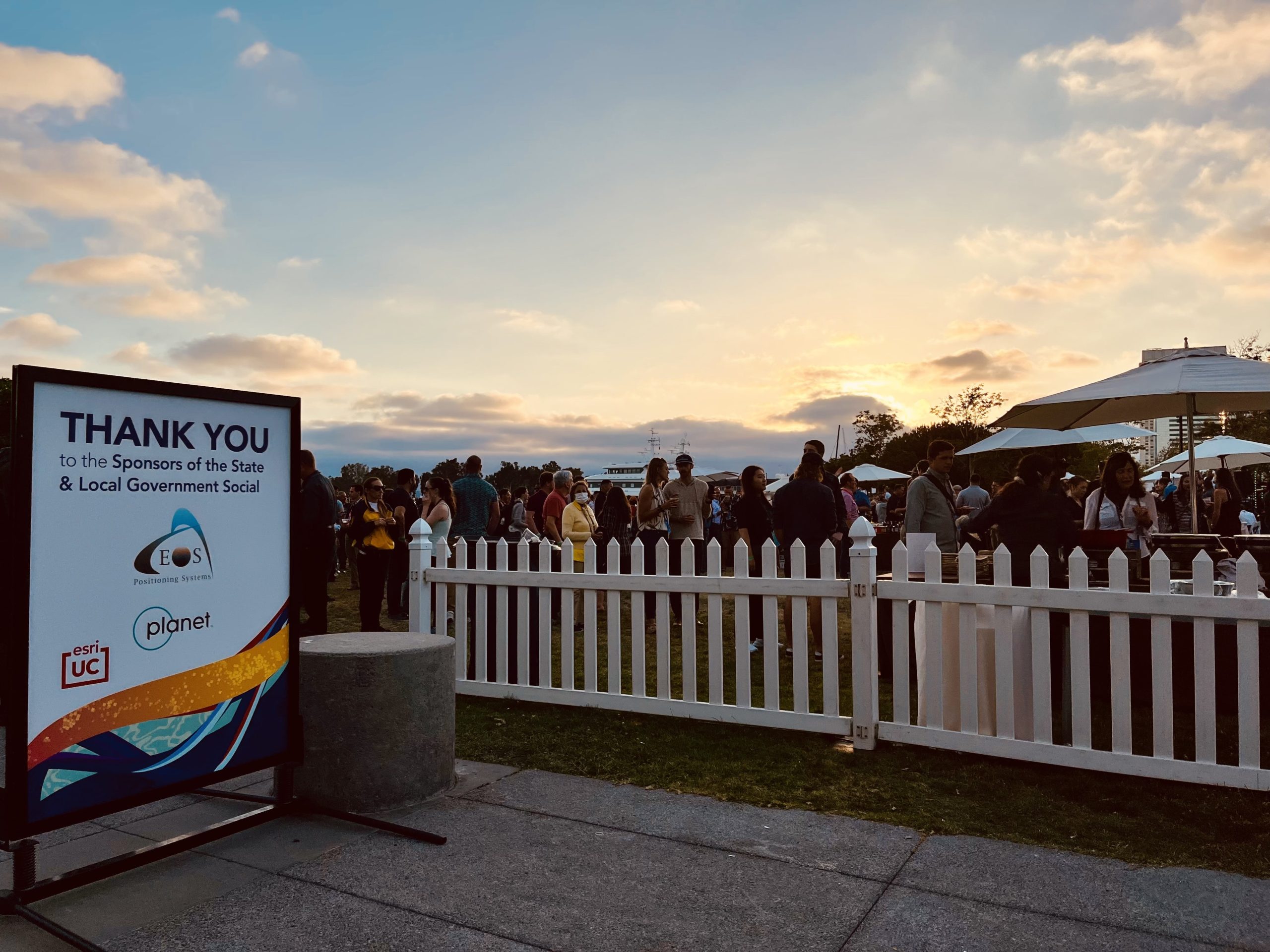 Last but far from least, Eos released a special sneak-peek preview of our brand-new, lighthouse, conservation video case study. Folks who joined Eos at our booth theatre and/or our sponsored lunch session got a first look at how Hawai'i startup Terraformation is using the latest mobile technologies from both Eos and Esri — ArcGIS Field Maps and the Arrow 100+™ GNSS receiver, to map tens of thousands of trees. Their end goal? To sequester enough carbon from the atmosphere — in a sustainable and scalable manner — to reverse the effects climate change. Play the video or read the case study to learn how high-accuracy digital maps enable Terraformation to prove to financial supporters and worldwide partners that sustainable reforestation is possible on a 10X scale.
Expo Hours: Eos's Favorite Part
The highlight of every Esri UC for Eos is the conversations we have in our booth. This year, they meant more to us as many, if not all, representatives in our booth were meeting for the first time some customers they had not seen in years, as well as professionals with whom they had been communicating only virtually. Reminisce with us in the photos below.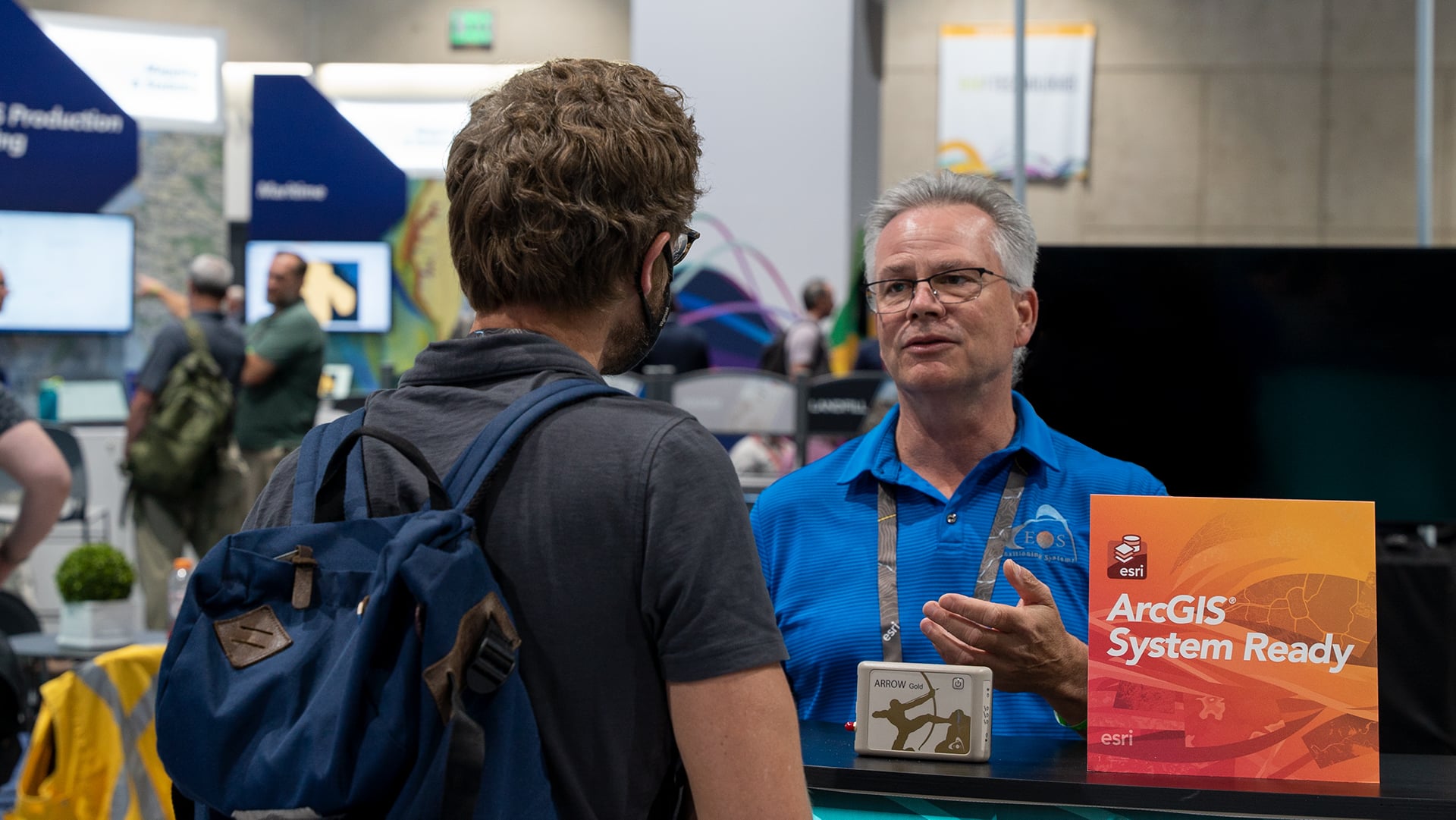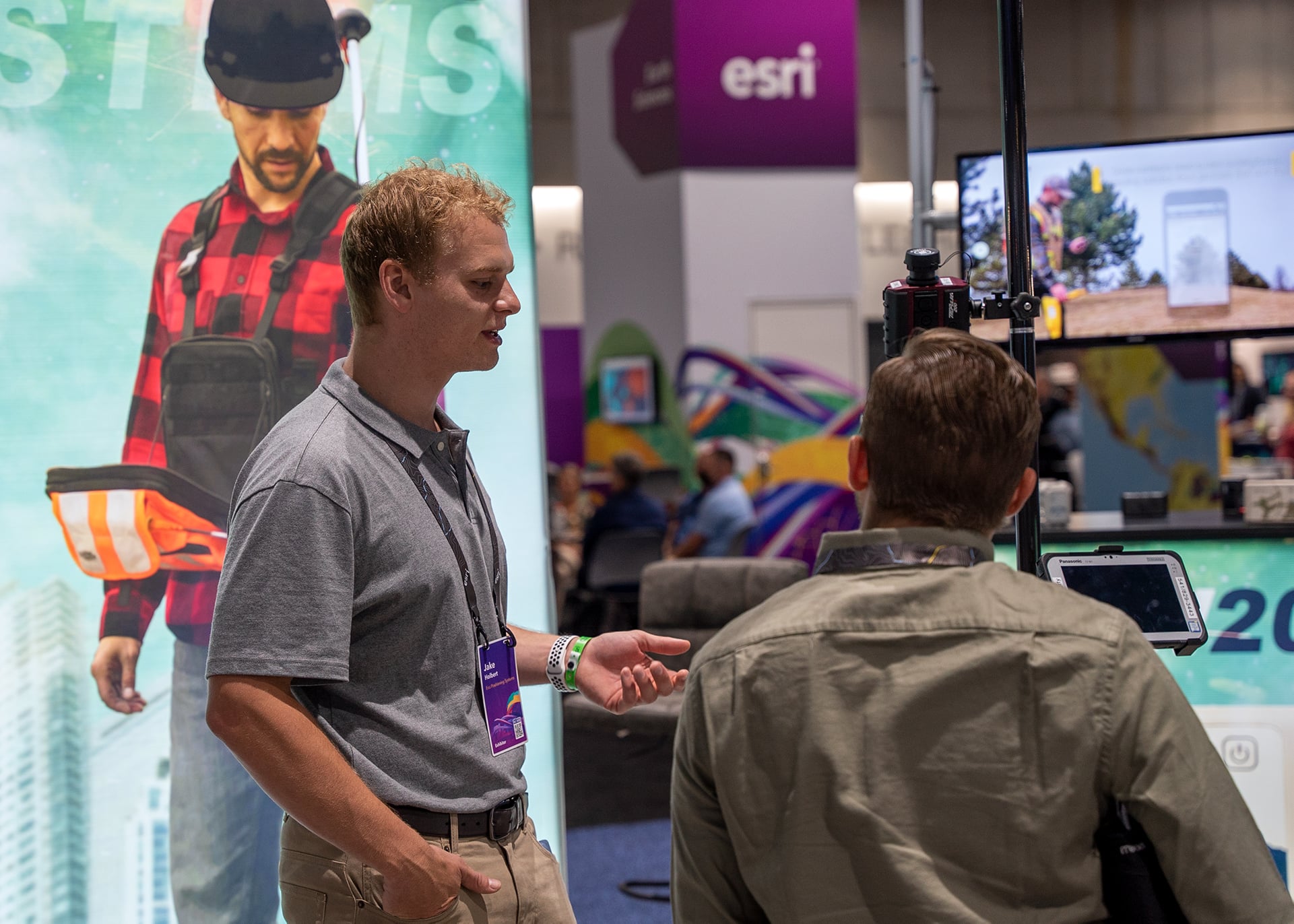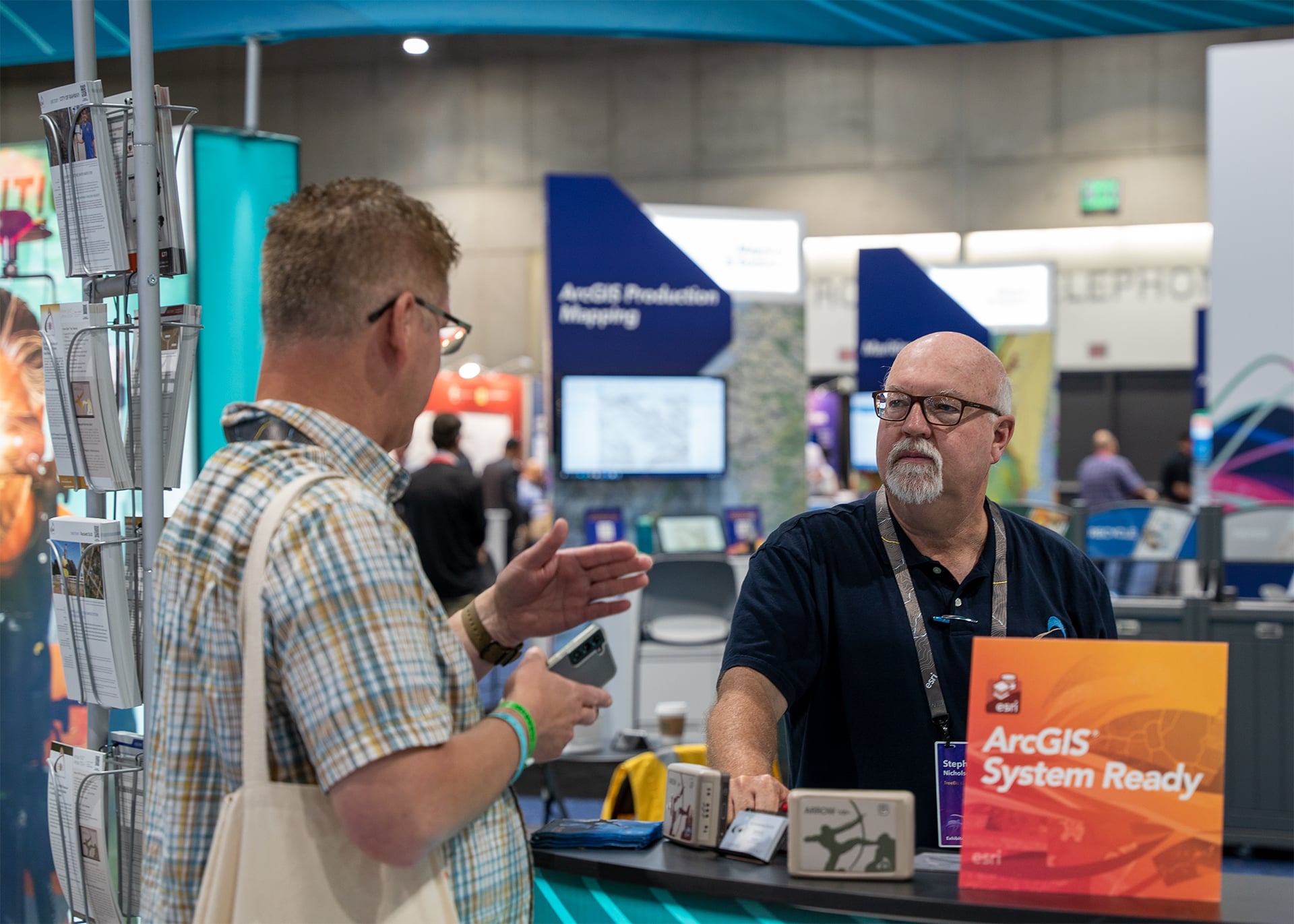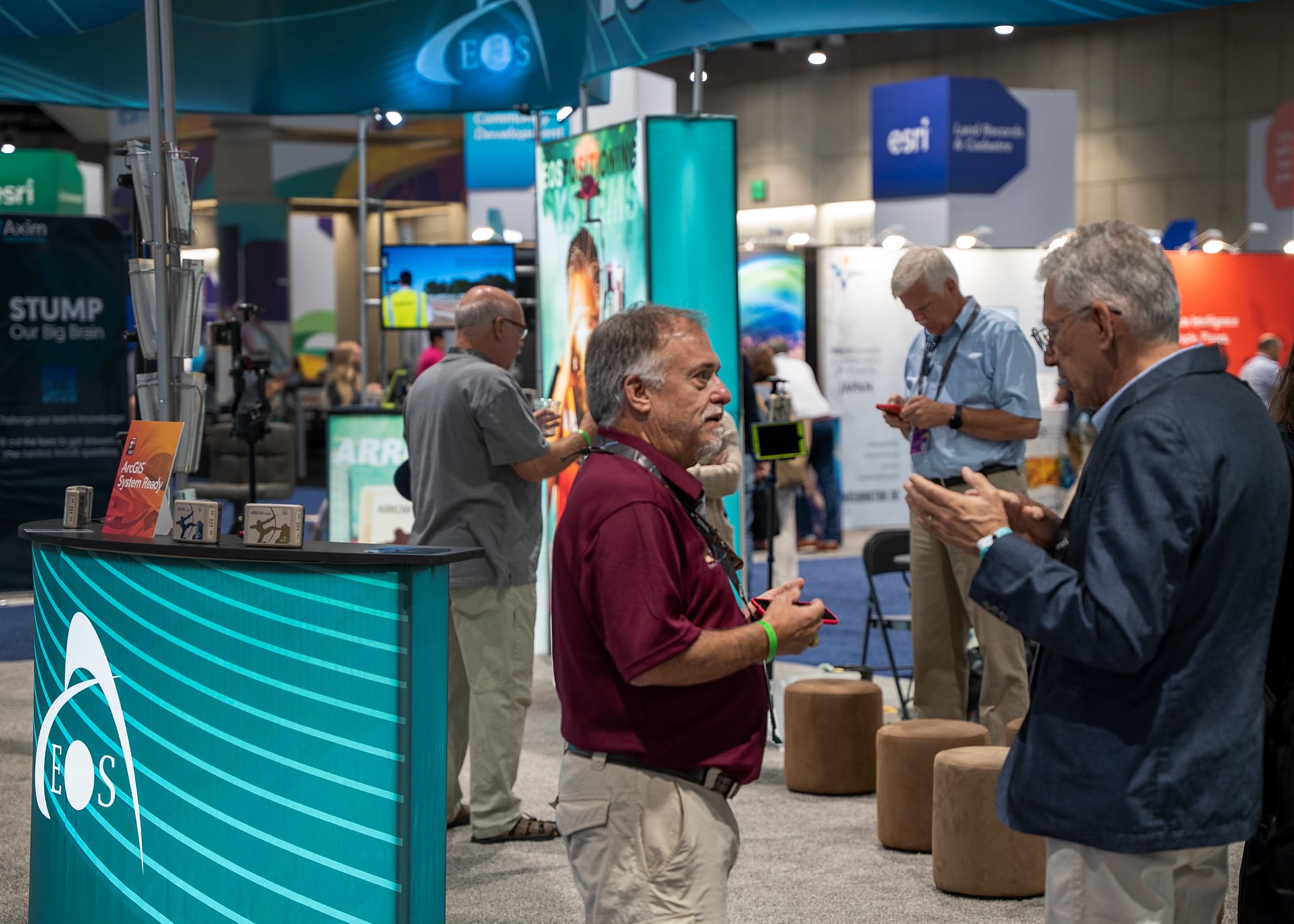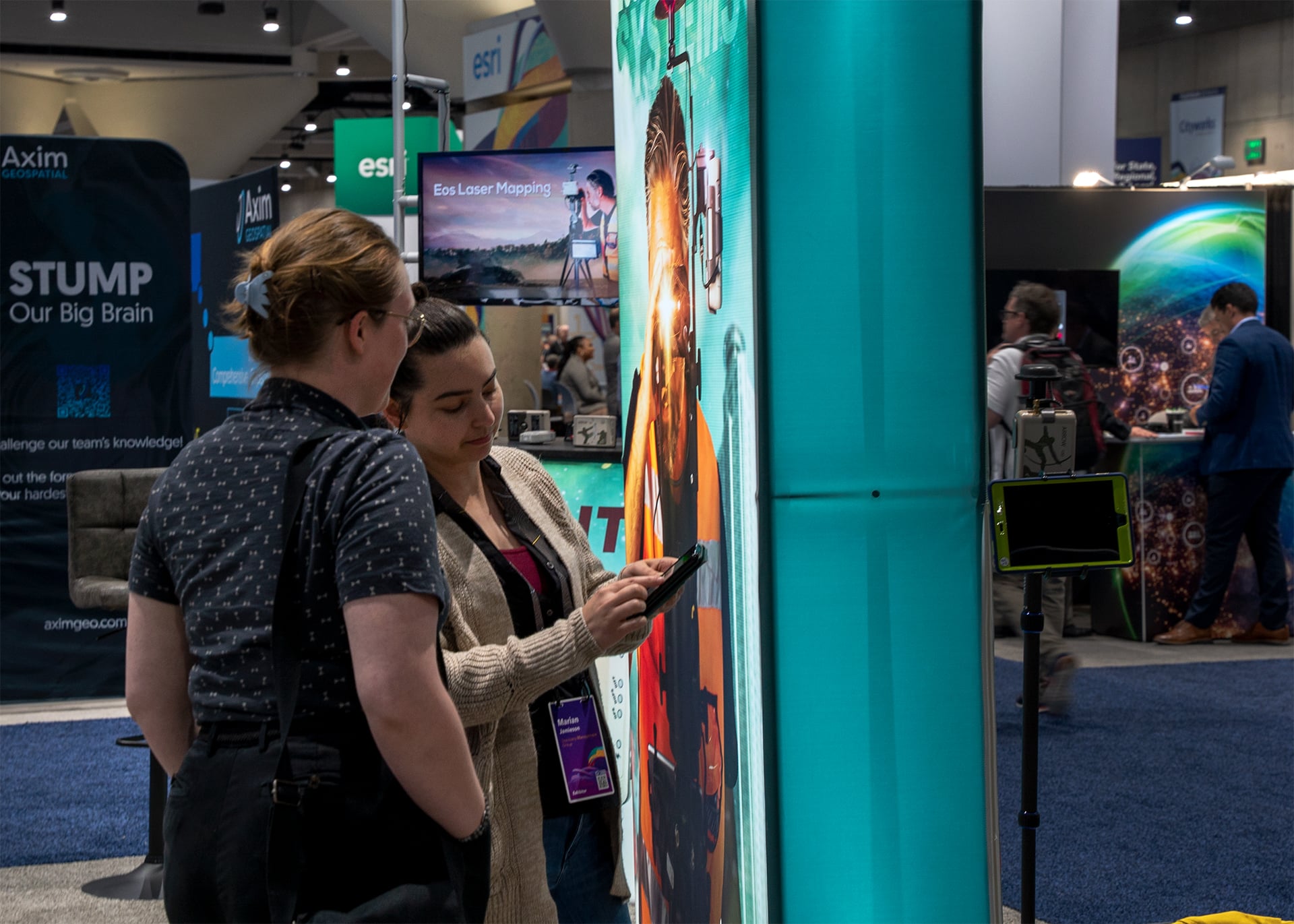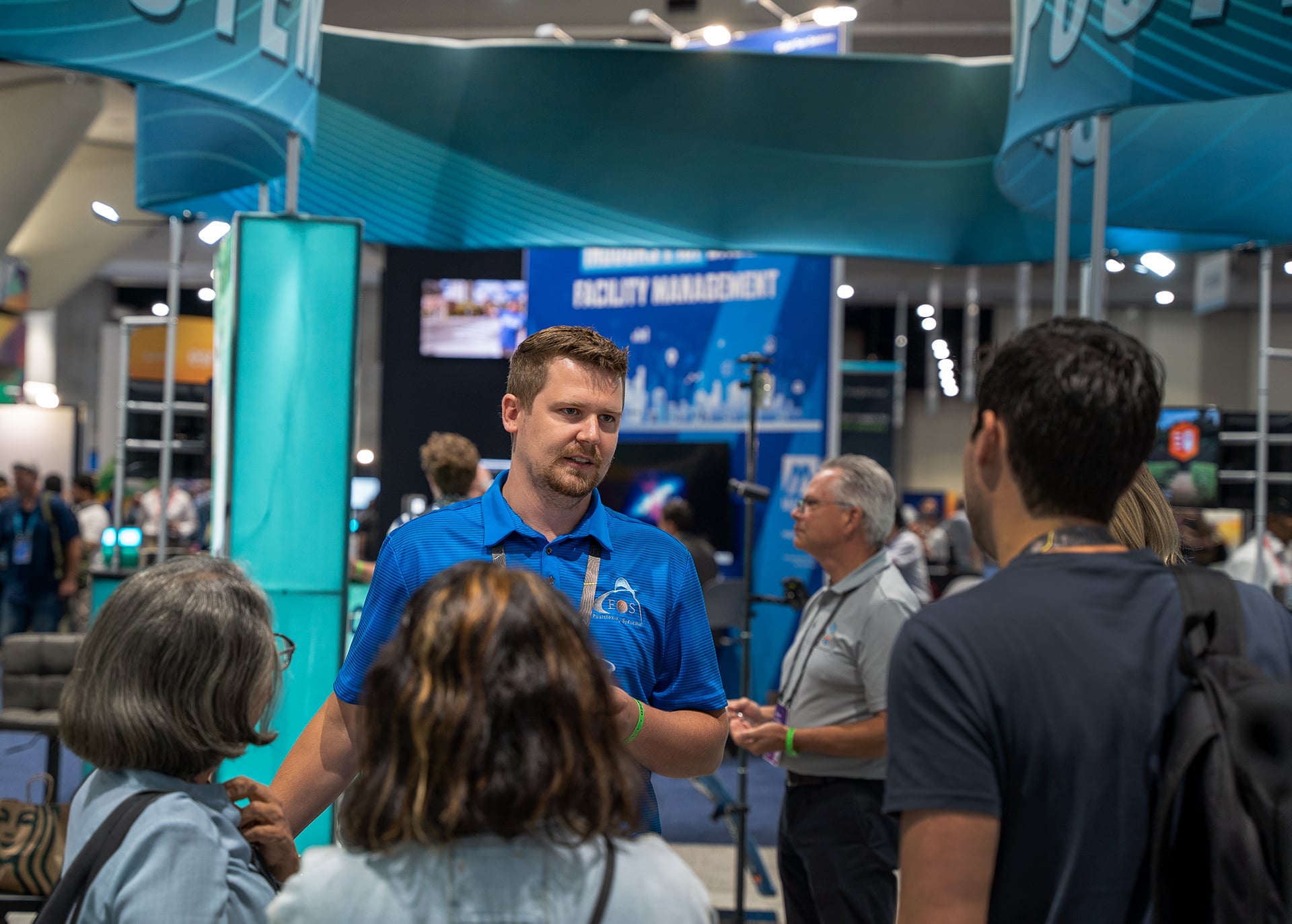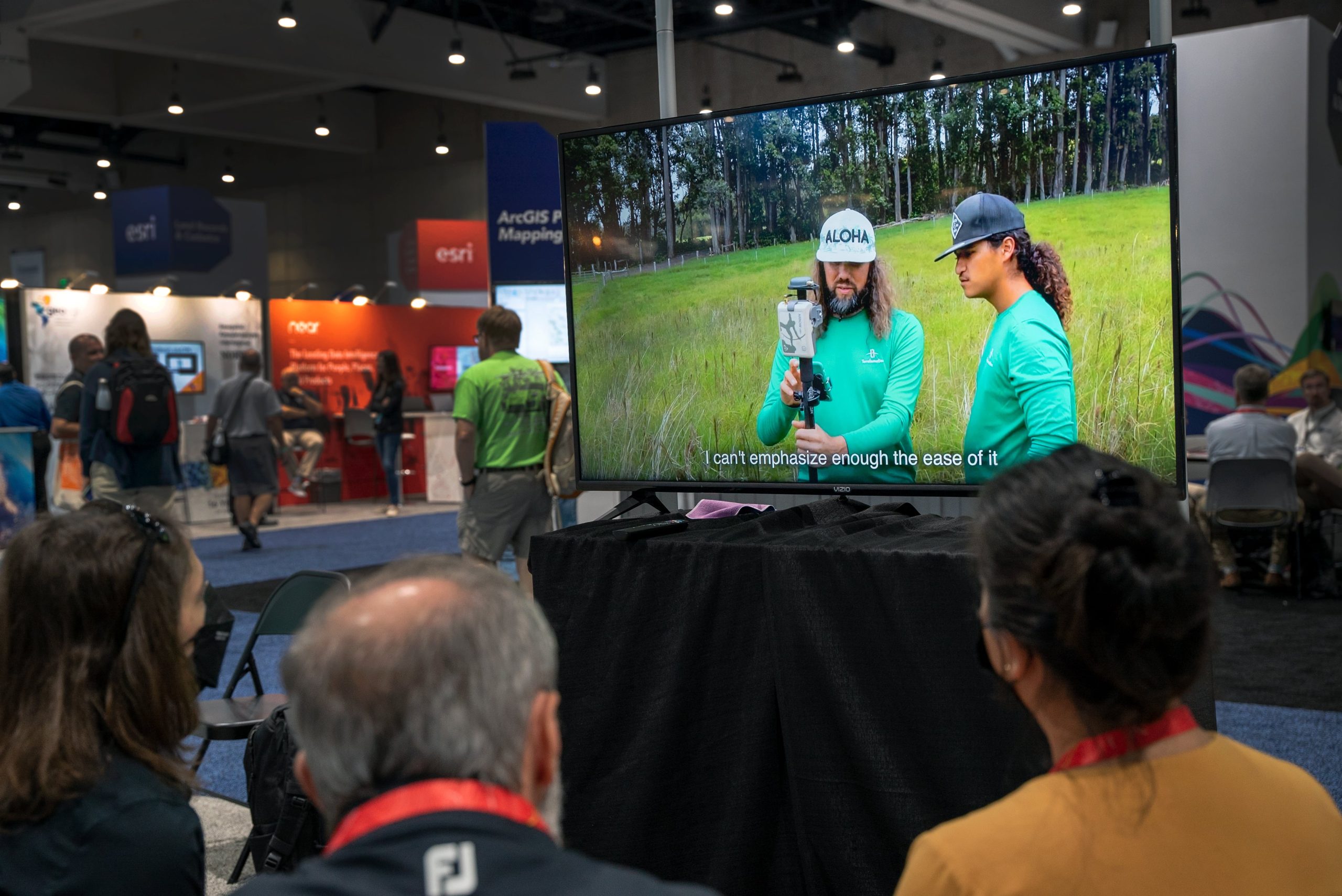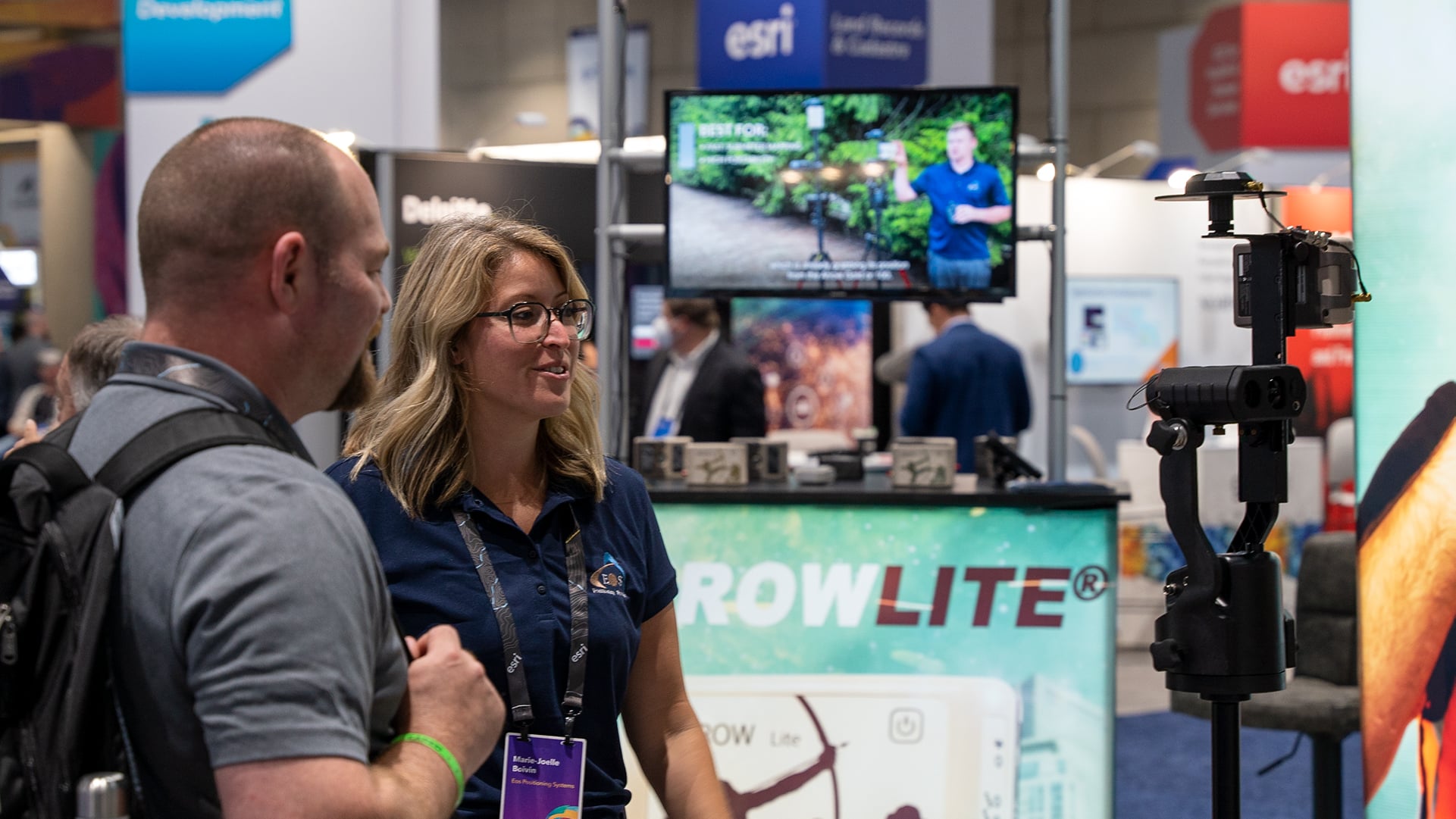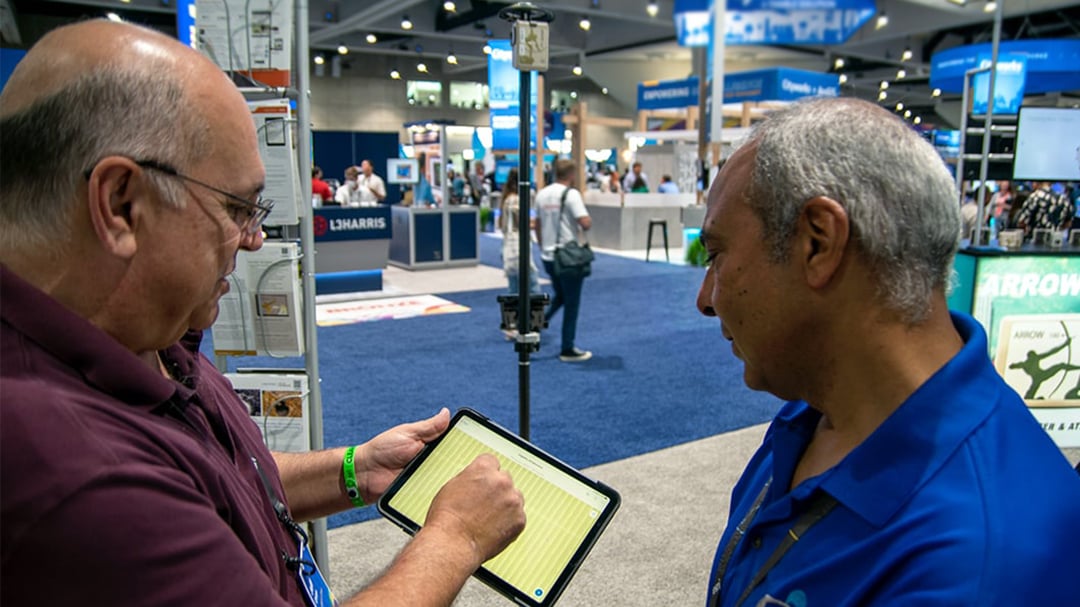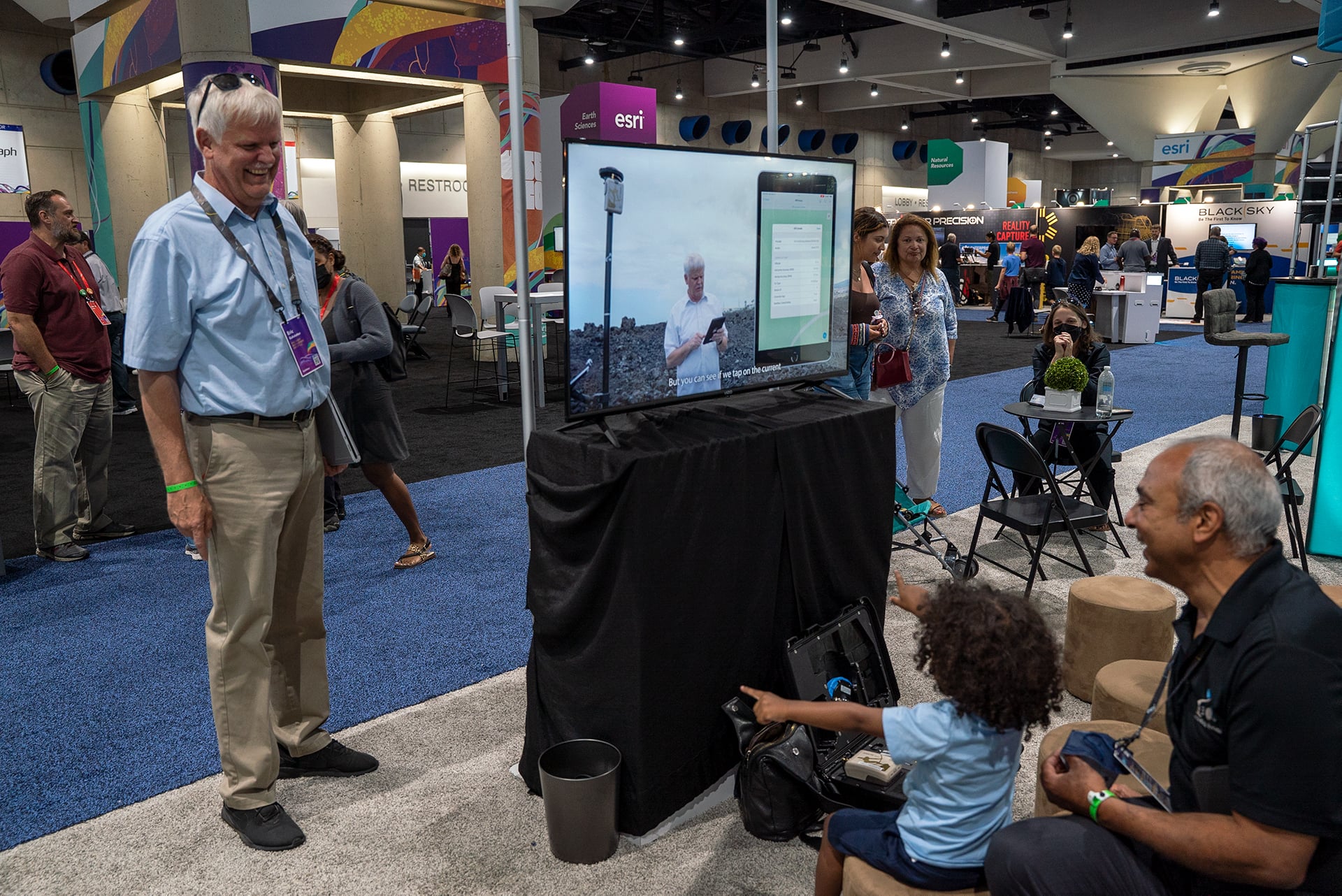 The week in San Diego flew by almost as fast as the past two years. Eos extends a warm thanks to everyone who stopped by the booth and said hello either again, for the first time, and in some cases for the first time in person. Subscribe to our monthly newsletter (sent the last week of each month) to find out which events Eos will be at next month!