To celebrate the upcoming new year, Eos Positioning Systems will begin its annual countdown of our top-viewed posts of the past year. Follow our Twitter handle (@EosGNSS) for daily updates until the New Year. Or if you prefer browsing all the posts at once, keep scrolling!
Counting Down to Number 1 …
10) ESI Increases Wetlands Mapping Project Profits by 20% Using Arrow GNSS and Ecobot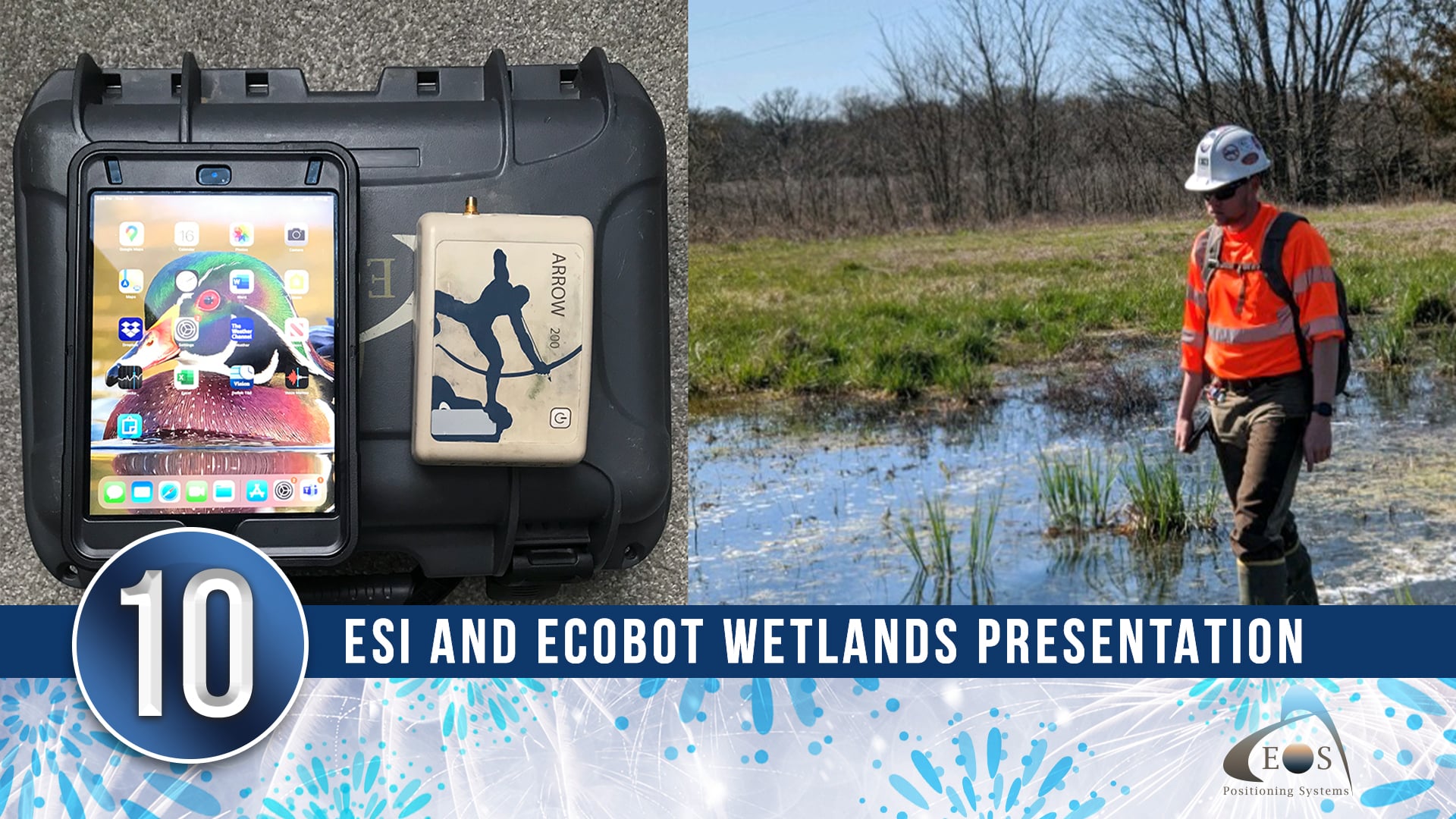 Environmental Solutions & Innovations, Inc. deployed the Ecobot app and Eos Arrow GNSS to replace a slow and cumbersome legacy mobile mapping workflow. Listen to Scott Denham of ESI present their results in this six-minute video presentation, highlighting how the new technology helped increase their per-project profits by 20%!
9) Customer Spotlight: Brian Tucker Uses GIS to Conserve Native Hawaiian Tree Species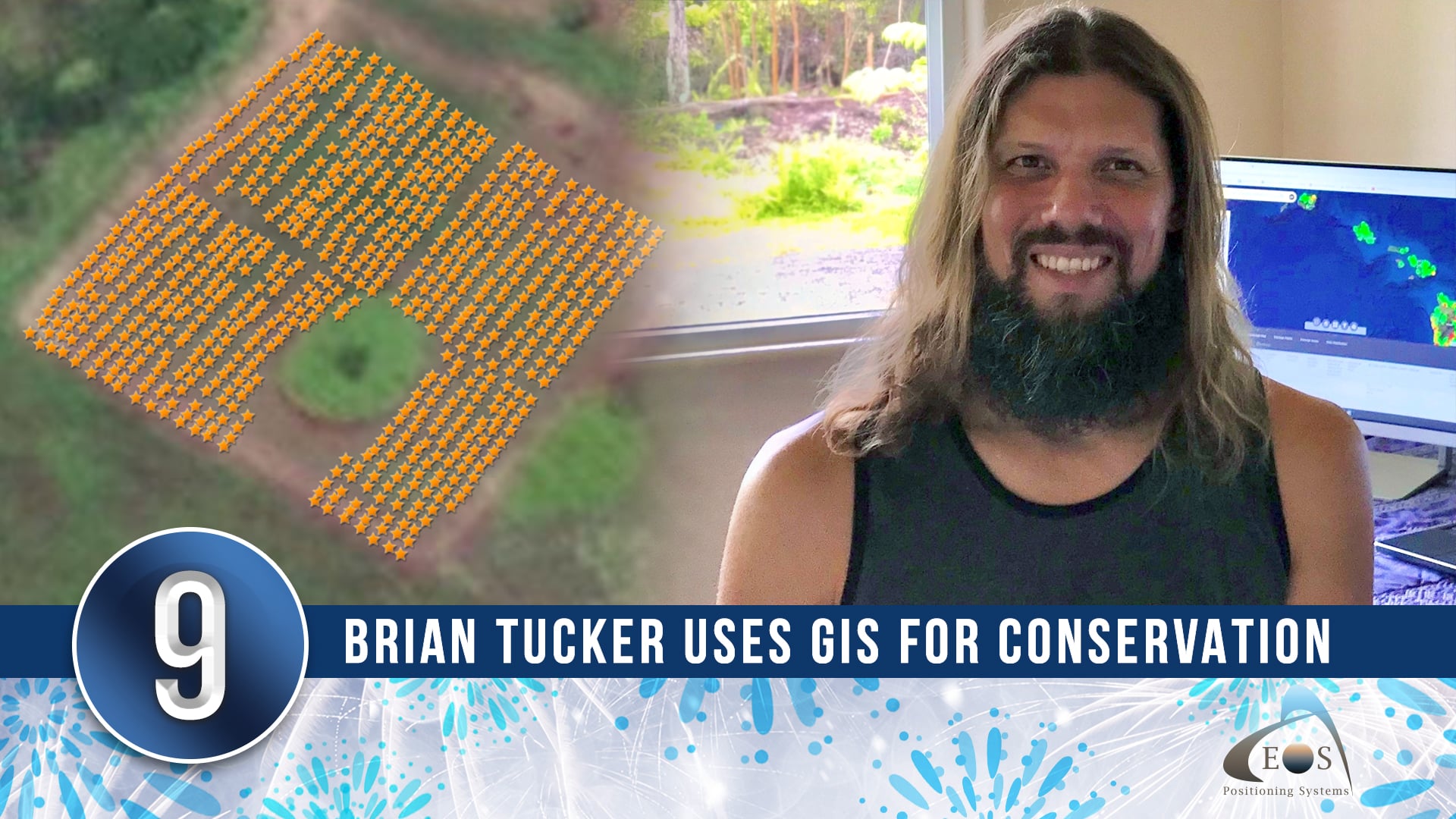 Using an Arrow 100® GNSS receiver with ArcGIS Field Maps, Brian Tucker is working to protect Hawaii's most abundant native tree species from a fungal pathogen that has killed hundreds of thousands of these trees across the islands. Brian's innovative work and worthy cause made this the most-clicked Eos customer spotlight of the year!
8) Eos Laser Mapping™ Videos: Choose from 3 Methods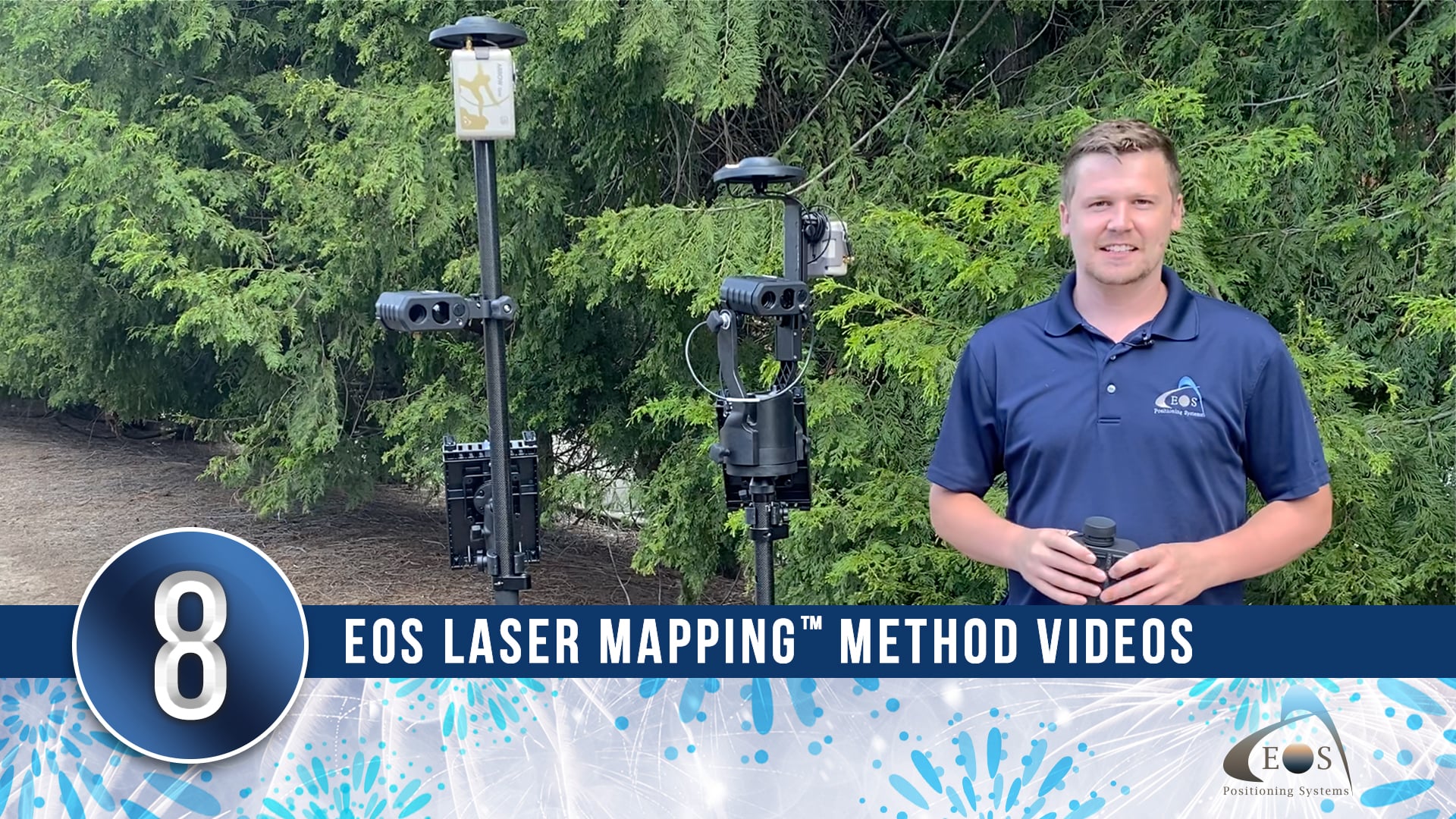 With the Eos Laser Mapping™ solution, there are three standard mapping methods. Selecting the right method for your work is important — that's why we created quick, helpful videos outlining the best use cases for each setup. Watch the videos to find the method that fits your needs.
7) 5 Municipalities Using SBAS Corrections for Submeter Accuracy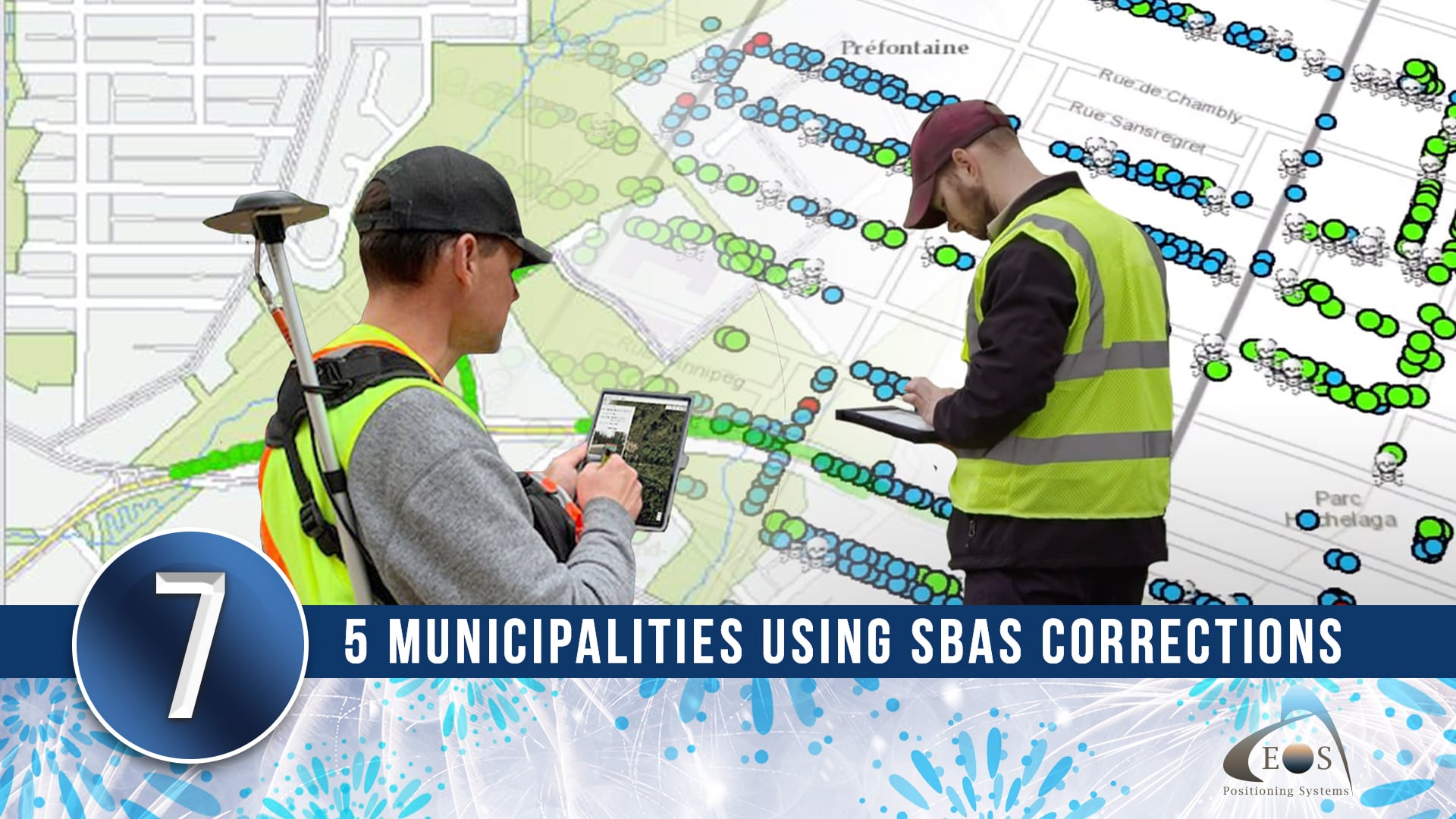 Among the most frequent use cases for SBAS corrections are municipal crews in local governments. That's why Eos decided to highlight five examples of municipalities improving their communities by using SBAS corrections with Arrow 100® GNSS receivers. We are proud to share their work and see it become one of the most-clicked success stories of 2021!
6) Arrow Quick Start Guide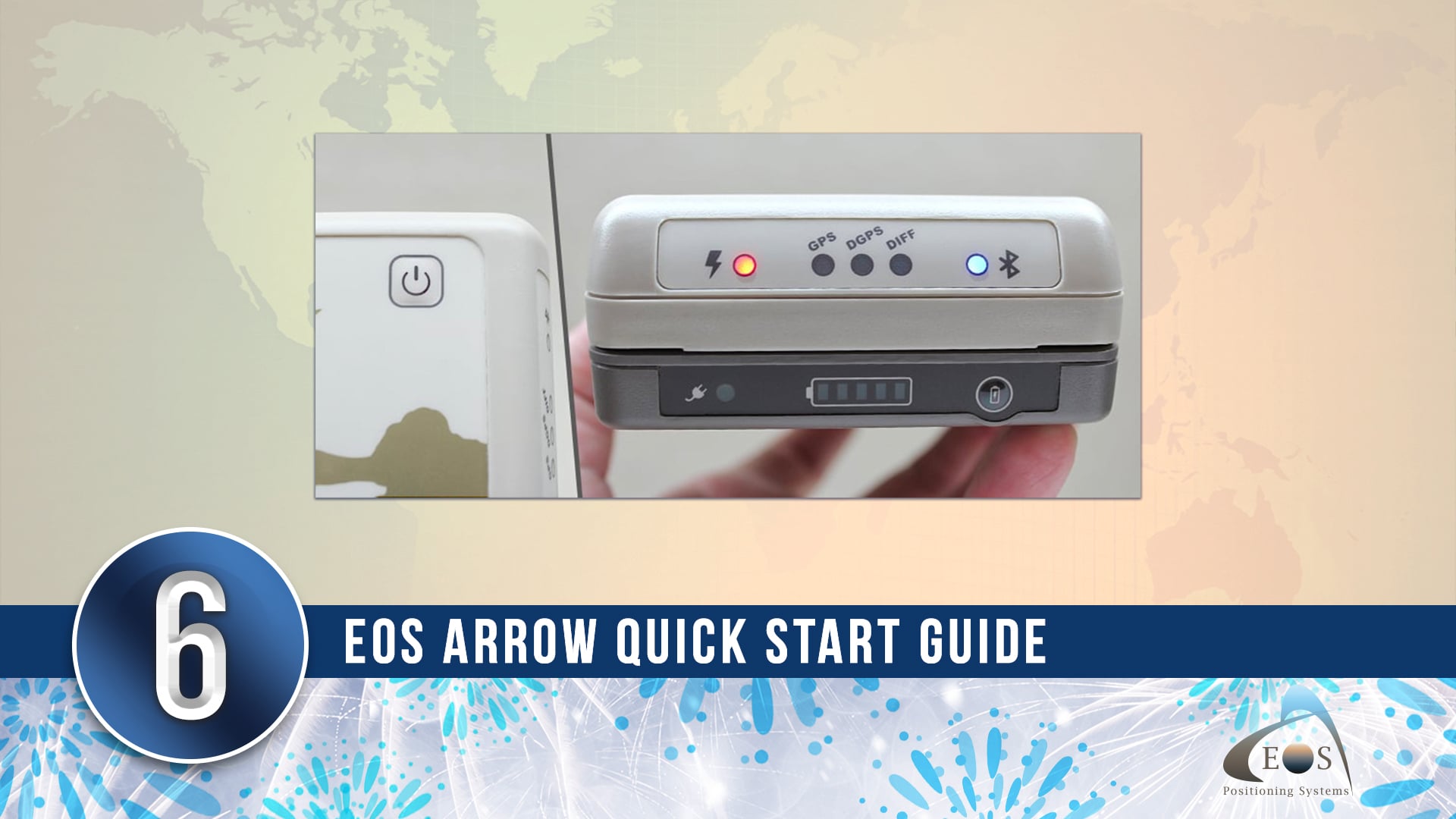 One of the most popular pages on the redesigned Eos website was this interactive Arrow Quick Start Guide. Learn step-by-step instructions on how to set up your Eos Arrow GNSS receiver with your chosen mobile device and field accessories.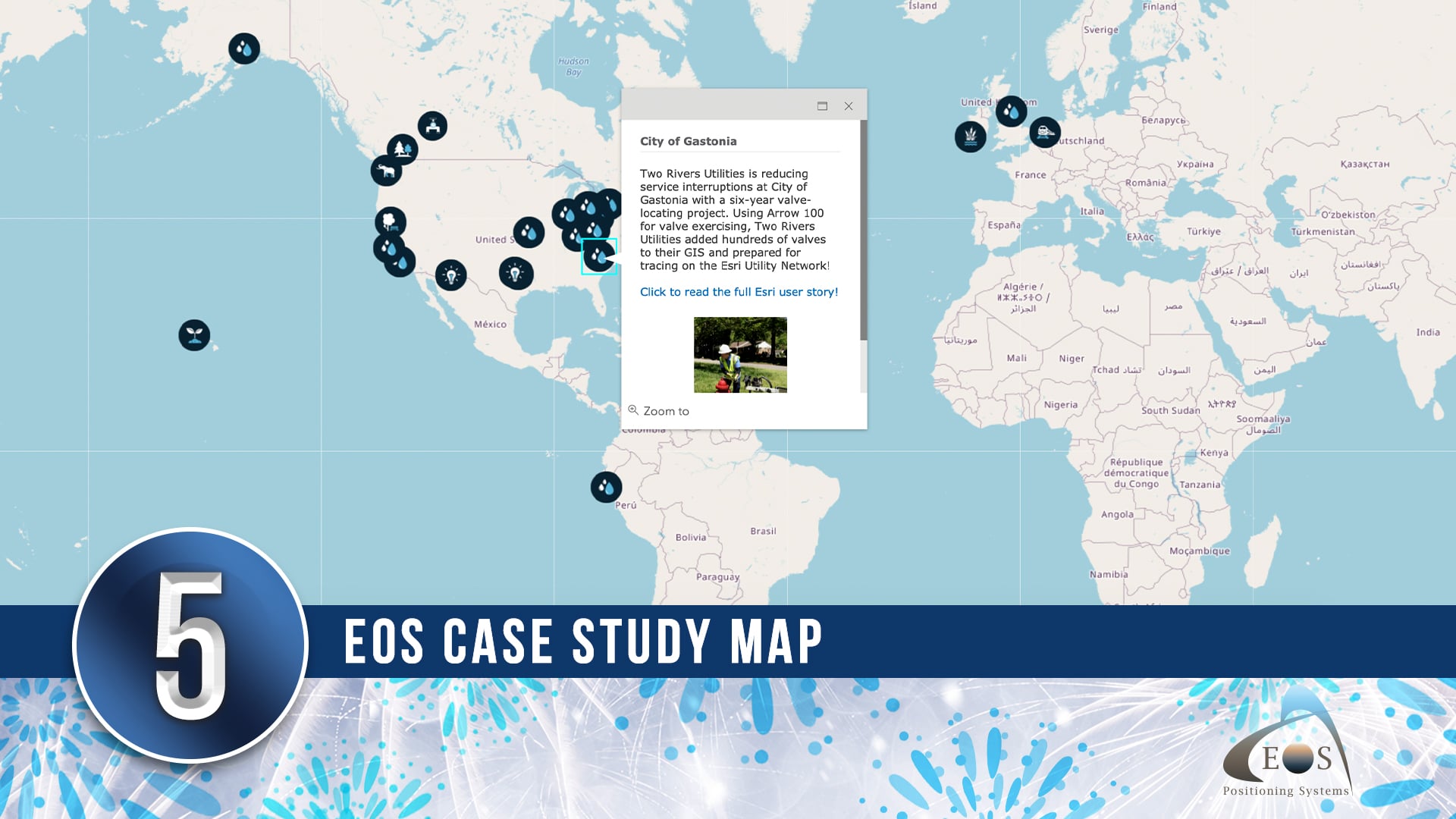 Eos is proud to tell the stories of mapping professionals from around the world. That's why this embedded ArcGIS Online case study map is now featured on the updated Eos website! Explore how Eos Arrow GNSS receivers are used worldwide.
4) Virtual Mobile Mapping Workshops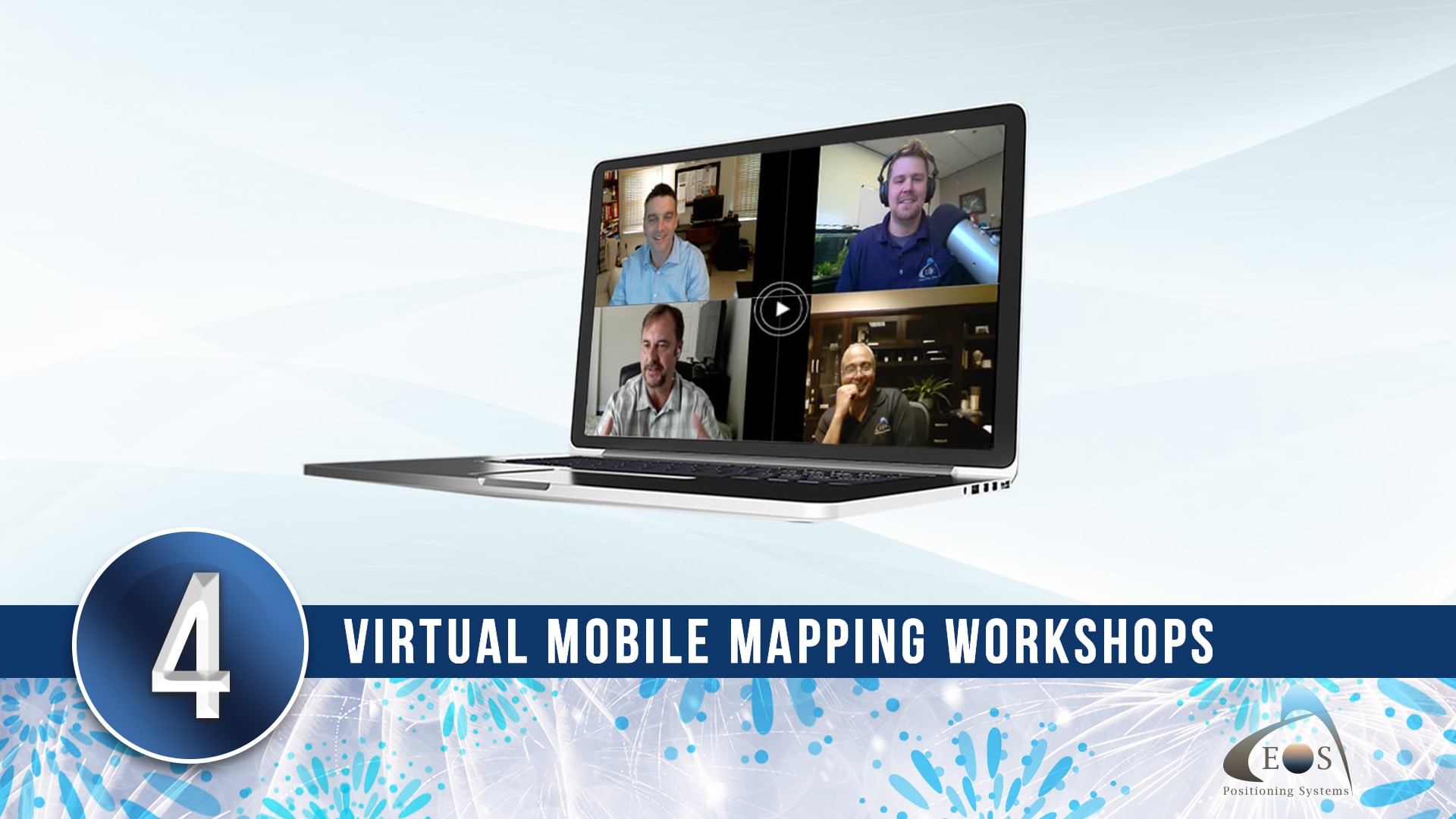 As we collectively navigated the new normal of the COVID-19 pandemic, Eos began hosting live virtual workshops for free. Industry professionals shared their expertise through informative presentations and live data-collection demonstrations. With thousands of registrants, these workshops have proven an effective way of developing high-accuracy mapping skills in a virtual environment.
3) Eos Bridge™ Bluetooth® Connector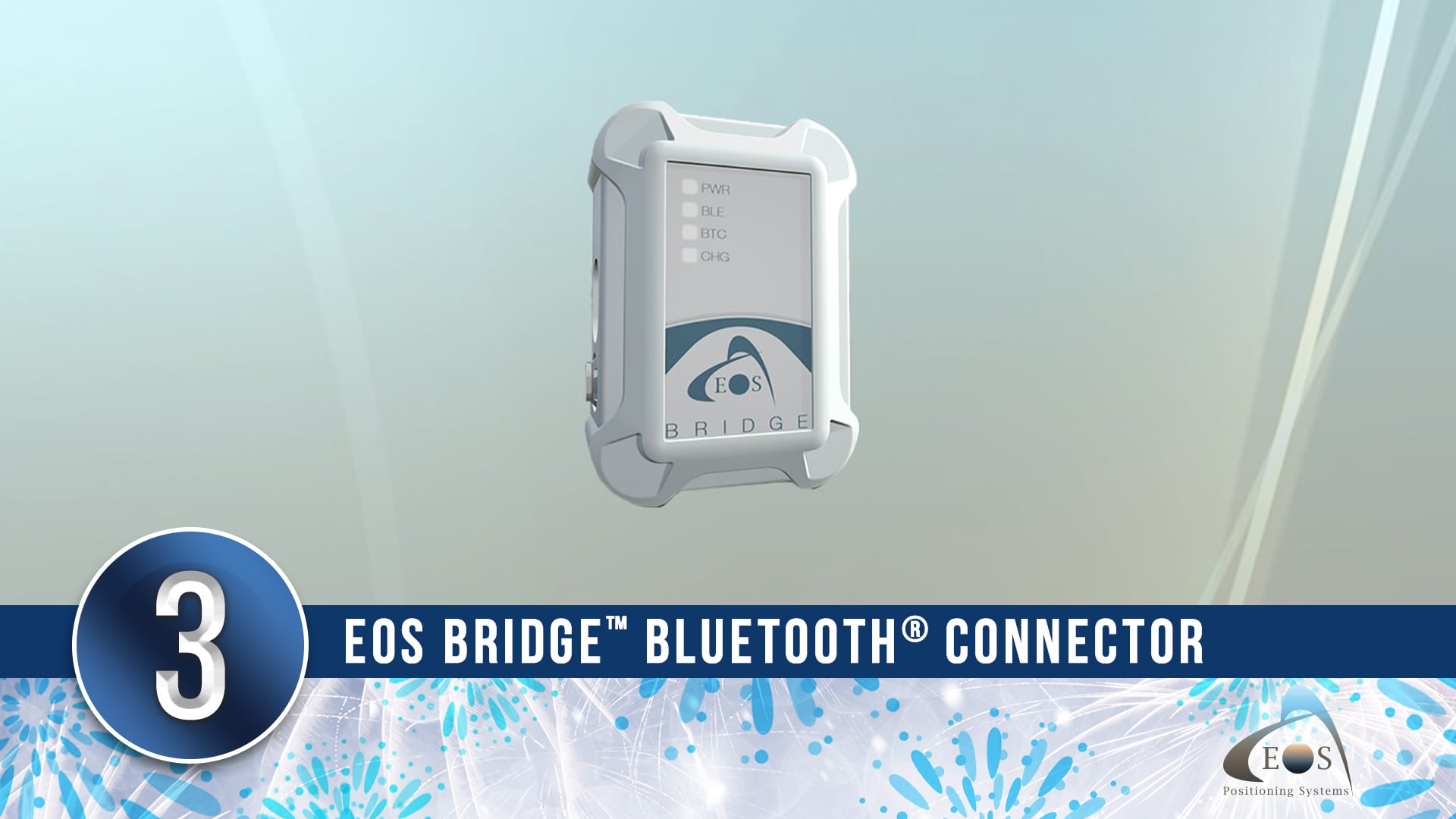 In June of 2021, Eos introduced the Eos Bridge™ Bluetooth® connector. This pocket-sized device enables almost any legacy instrument to become iOS® compatible via Bluetooth®. Learn how this small accessory bridges the gap between GIS, GNSS, and professional instruments.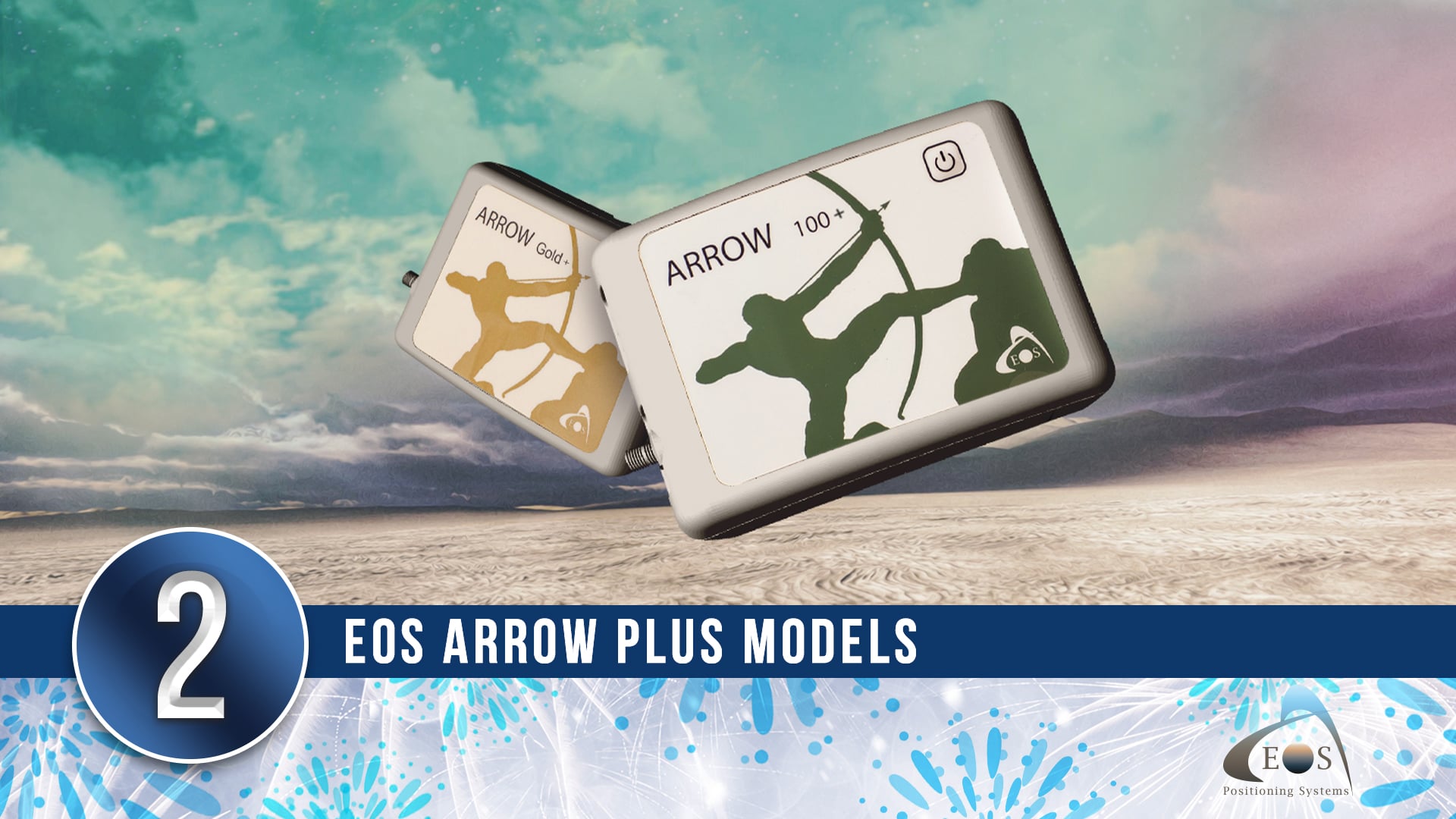 At the 2021 virtual Esri UC, Eos announced two new GNSS receivers within the Arrow Series® family. The Arrow Gold+™ and Arrow 100+™ (plus models) provide additional features on top of those offered by their sister products, the Arrow Gold® and Arrow 100®. These plus models support even more signals, more differential correction sources, longer battery life, built-in functionality of the Eos Bridge™, and more.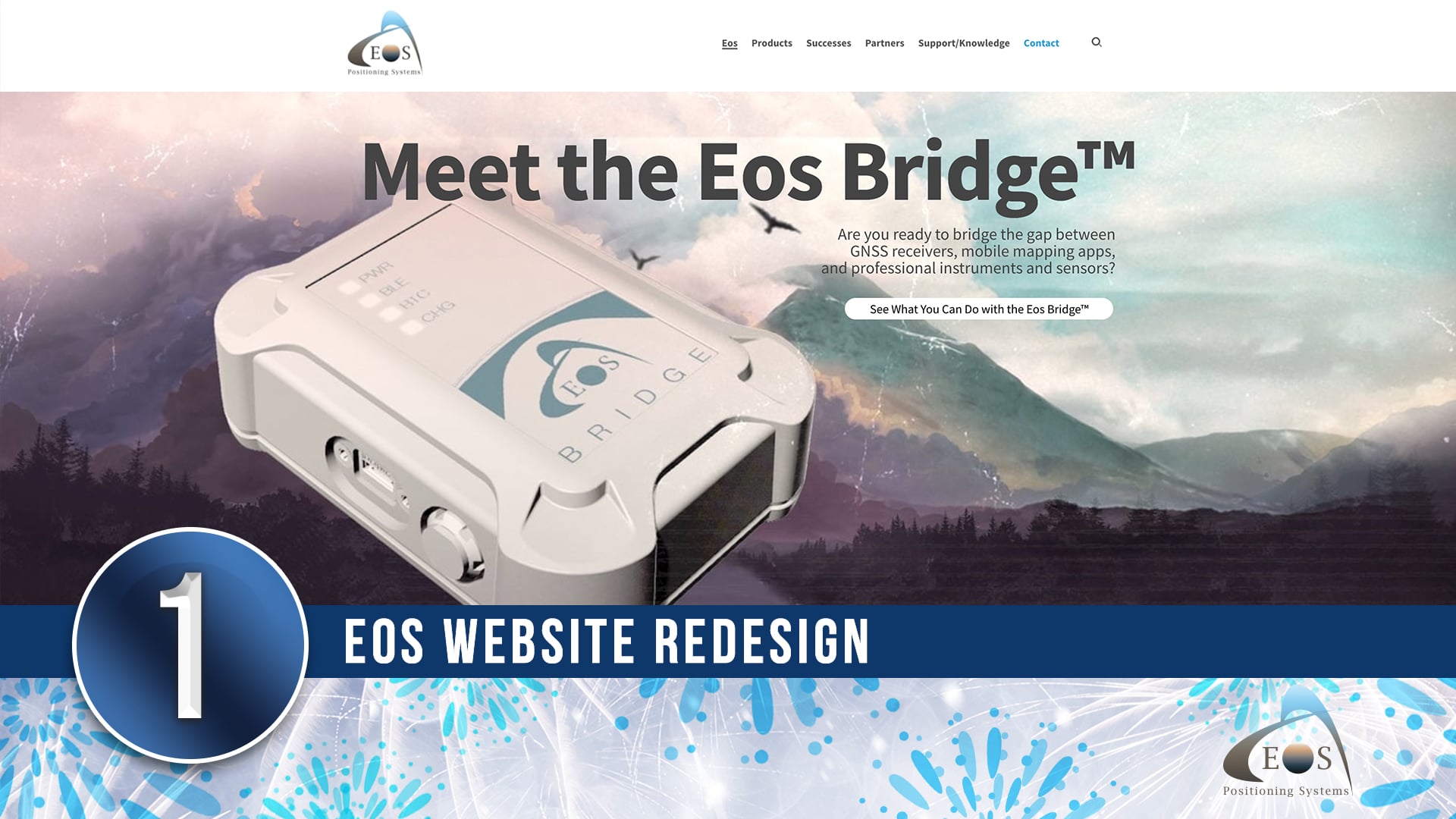 In July 2020, Eos launched a fully redesigned website. Designed with ease of use in mind for readers of all knowledge levels, eos-gnss.com now lets you more easily browse product features, learn about GNSS and related topics, access video tutorials, find case studies related to your work, and more.
Explore Related Knowledge Base Items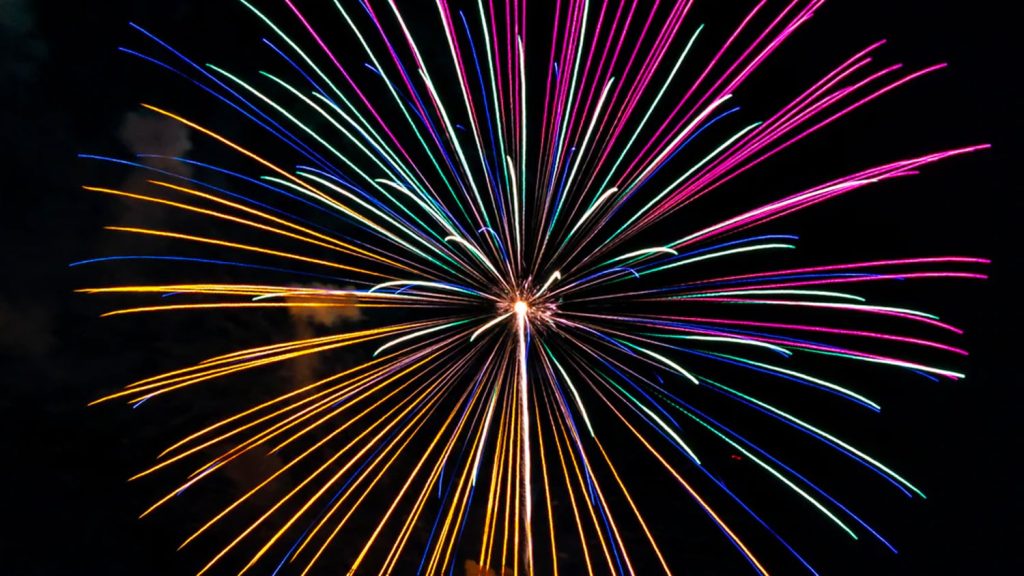 20 Posts Our Readers Loved in 2020: Stories, Releases and More!
To celebrate the end of 2020, here are the top 20, most-read posts about high-accuracy mapping from Eos Positioning Systems in 2020.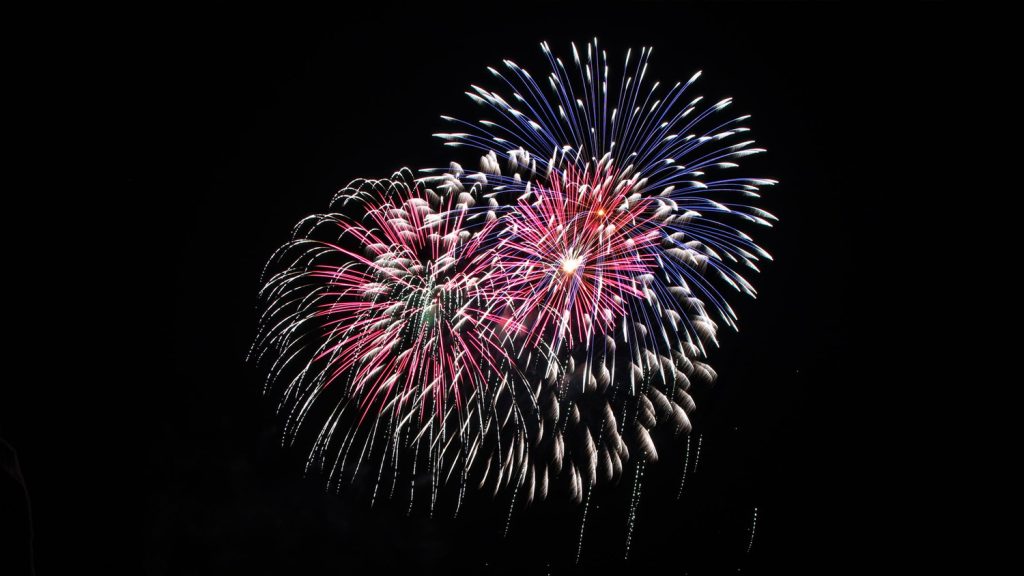 10 Posts Our Readers Loved In 2019: Favorite Case Studies
From laser mapping and real-time orthometric height conversions (aka "elevation" and "Z value") right in your Esri apps, to 10 positions per second in QuickCapture and more! Here are your favorite posts of 2019.