/// Video case study: ESI increases wetlands mapping project profits by 20% using Arrow GNSS, Ecobot and ArcGIS Collector
Environmental Solutions & Innovations, Inc. (ESI) is a U.S. consulting firm specializing in environmental services (e.g., wetland delineations, 401/404 permitting, disaster mitigation plans). In this six-minute presentation, ESI Wetlands & Permitting Manager Scott Denham explains how his team switched from legacy GPS devices and paper data collection to Arrow GNSS receivers, the Ecobot app, and ArcGIS Collector. By making the switch, ESI increased the efficiency of their wetlands mapping projects, resulting in a 20% profit gain per project on average!
Eos is please to announce the release of the Eos Bridge™. This palm-sized device enables almost any instrument to become iOS Bluetooth® compatible. Bridge the gap between mobile mapping, GNSS, and professional instruments.
The Eos Bridge™ can be used with Eos Locate™ and Eos Laser Mapping™ solutions.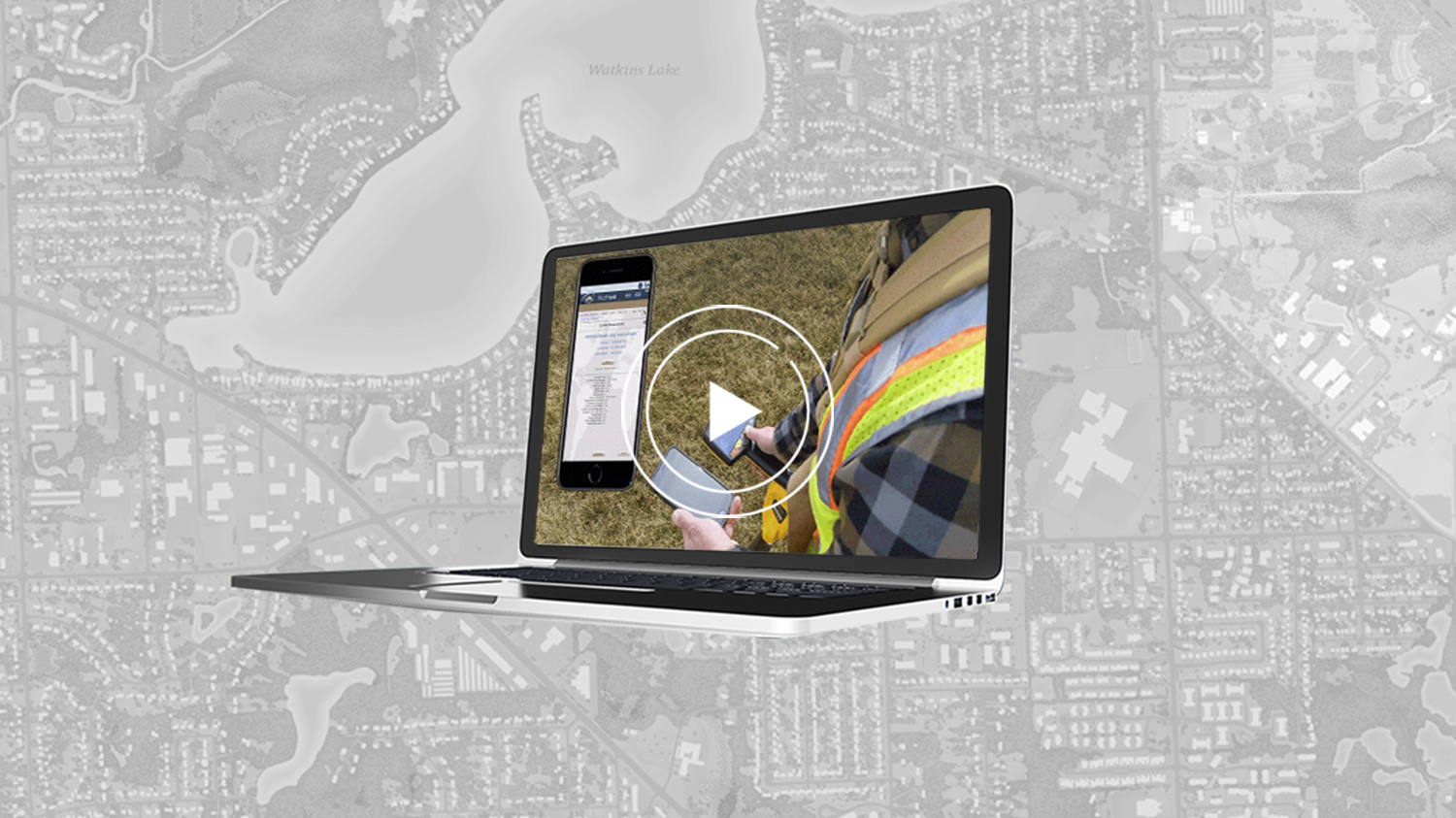 4 Live GPS Training Workshops (Free)
Hosted by Eos with special guests including Esri, LTI, Colliers Engineering & Design, and Palmetto Engineering
Earlier this year, Eos hosted multiple virtual training workshops with special guests from a variety of organizations. Browse a recap of the 4 workshops, and if one looks interesting, you can request a recording from our team.
Ronald Stith López Improves Water Systems using GIS Across Peru and Colombia
Meet Ronald Stith López of ConHydra. To Ronald, mapping is more than just a job. He finds joy and meaning in helping ConHydra's customers improve their water systems across communities in Peru and Colombia. Learn how Ronald helped increased efficiency across field work by using Arrow Gold GNSS receivers with ArcGIS Collector and ArcGIS Survey123.
Get to know Ronald Stith López!
2021 Esri User Conference (Virtual)
Dates: July 12-15 (times vary by time zone)
Join Eos Positioning Systems at the 2021 virtual Esri User Conference (UC). As a Gold Sponsor, we will have numerous ways to interact with our staff live.
1. Live Eos Customer "AMA" Session
Join Eos and 5 of our customers from around the world for a live session July 13 at 10:30 a.m. PDT. This session will be AMA (ask me anything) style, so you can ask our customers directly all your questions about what it's like to use Arrow GNSS receivers with a variety of ArcGIS apps. Add the session to your calendar from the Esri UC agenda, or join directly from the platform during the event.
2. Live GNSS Demos
Throughout the week, Eos will host 5 live GNSS demonstrations. View and join our live demos by navigating to our Esri UC listing page (available starting July 12 within the Esri UC platform) and join directly from Esri's platform. These demos will not be available after they occur live.
3. Meet with our Team
Over 20 Eos representatives from all over the world will be available for private one-on-one meetings during the Esri UC. To find a representative in your area, visit the Eos listing page during the event, browse to our representatives tab, and select the representative with whom you'd like to meet.
4. Special Eos Announcements
During the Esri UC, our team will have a few special announcements. During the event, navigate to our Gold Sponsor listing page to see what's new with Eos products and solutions.
Note:
The Eos Gold Sponsor listing page is hosted within the Esri UC platform, and will be available starting July 12. To prepare to participate in the above activities with Eos, we recommend you register for the Esri UC now. Registration is handled directly through Esri.