As a GIS Specialist at Colliers Engineering & Design (formerly Maser Consulting), Amanda Paton works on her clients' projects from start to finish. Whether she is collecting GIS data on busy roadways, speaking with clients about their individual needs, or assessing the data collected, Amanda is involved in each step of the process.
The variety of clients Amanda works with further expands her expertise. That's why Eos decided to speak to Amanda for a customer spotlight! Continue reading below to learn how Amanda uses Eos Arrow GNSS receivers in her daily work.
1. Why are you passionate about your job?
I am passionate about my job because of the variety that it offers; it is hard to be bored! I can be in the office working, speaking with clients, or I can be out in the field. I enjoy being able to have a mix of projects in the office and field. I am able not only to work with GIS data to solve problems, create maps, and organize geodatabases, but also to see how the data is collected and how it works on the ground. Having both perspectives gives me a greater understanding of the data and can allow my team and I to make better decisions.
2. How did you first find out about Eos Positioning Systems' GNSS products?
I first found out about Eos Positioning Systems' GNSS products when I started working with my company, Colliers Engineering & Design. My co-workers introduced me to the equipment and showed me how it was used for our field work. We found Eos because they were looking for a high-accuracy Bluetooth® receiver to work with Esri products.
3. What do you use Arrow Series® GNSS receivers for?
We use the GNSS equipment with Esri ArcGIS Field Maps and ArcGIS Survey123 to collect accurate data points and complete inspections for various utility assets including sanitary sewer systems, storm water systems, and water distribution systems.
4. Do you have a favorite experience or memory from your projects with Eos Arrow?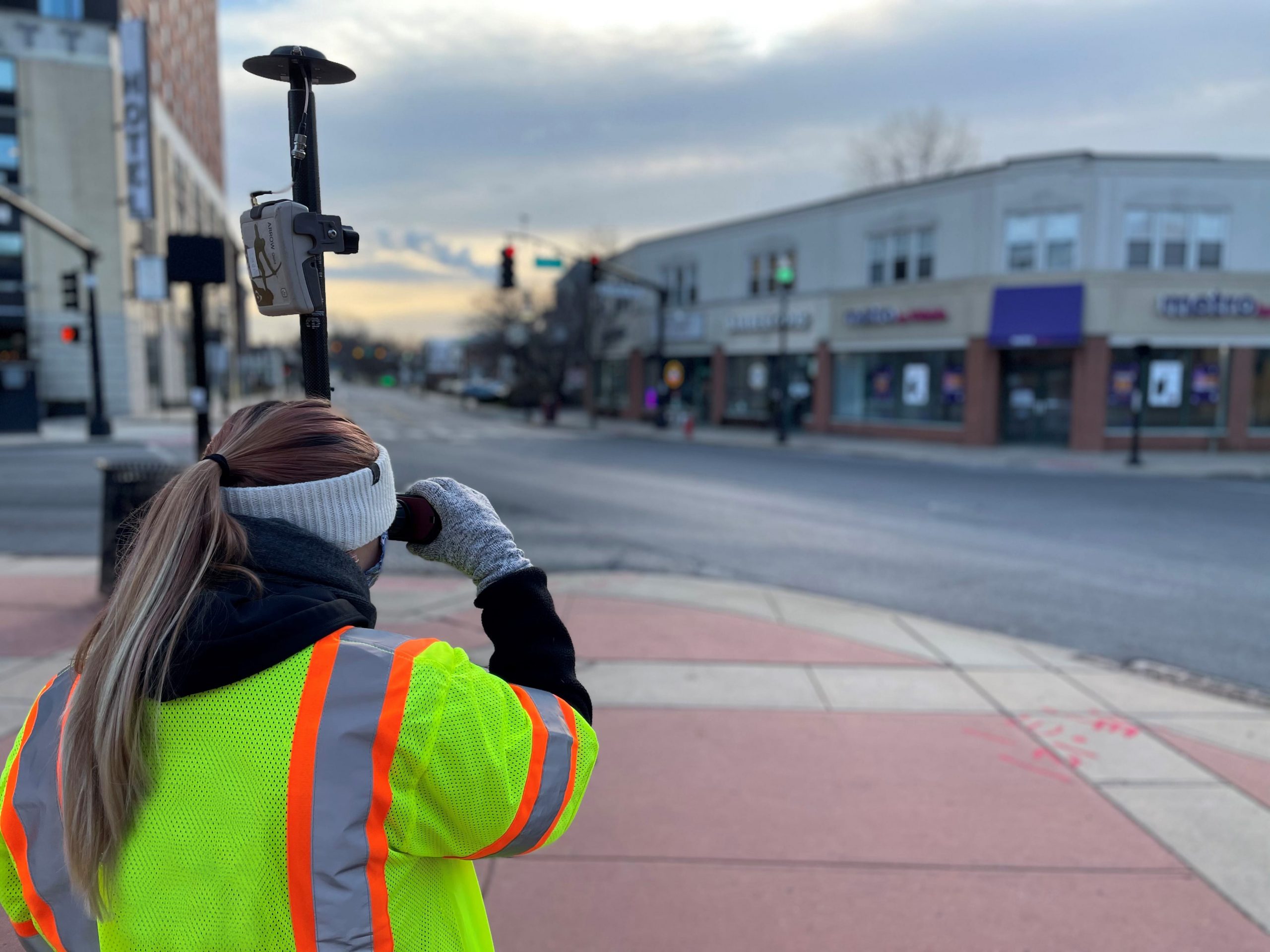 My favorite experience with Eos equipment was being able to pair the Eos GNSS receiver with a laser rangefinder to safely collect GPS points. Working alone in the field can be dangerous, especially in high-traffic areas where there is no traffic control. The Eos Laser Mapping solution paired with the LTI laser rangefinder allowed me to safely and easily collect accurate data within the roadway.
5. Do you have a favorite feature of Arrow GNSS receivers?
My favorite feature is the ability to connect a laser rangefinder. It was so easy to follow instructions to link a laser rangefinder via Bluetooth®. The Eos website had helpful links to instructions and YouTube videos that clearly explained how to use the laser rangefinder in the field.
Want to hear more from Amanda?
To learn more details about Amanda's workflow, read "From Office to Field: GIS Workers Unite," a blog post by Colliers Engineering & Design. In this post, Amanda and her coworker Tommy Allen explain step-by-step how they make real-time data sharing from field to office successful.
You May Also Like One of These Success Stories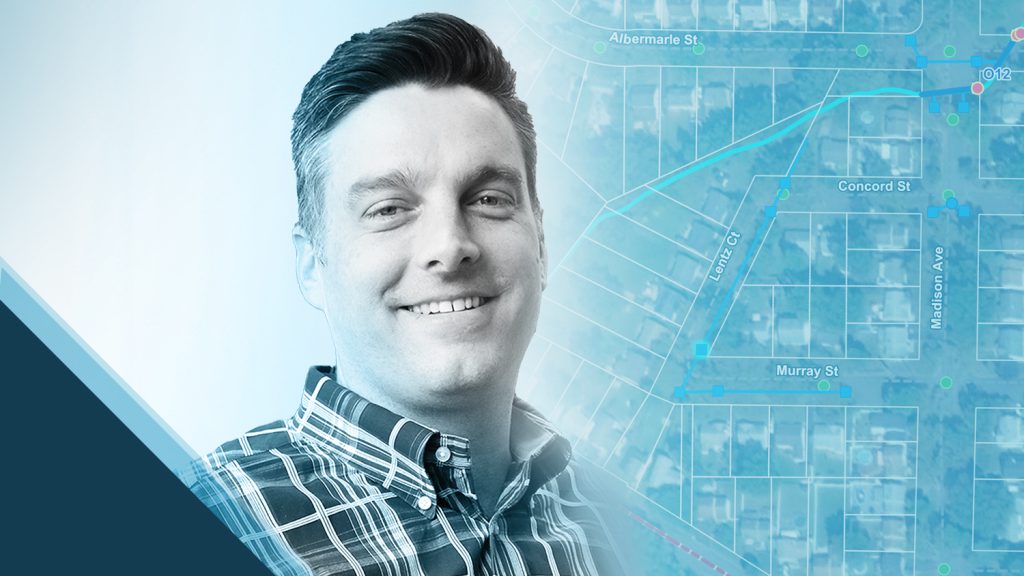 Customer Spotlight: Michael Kolody Serves Clients with Cartography
Mike Kolody turned his childhood love of cartography into a career. Today he helps clients modernize mobile GIS and GNSS mapping workflows.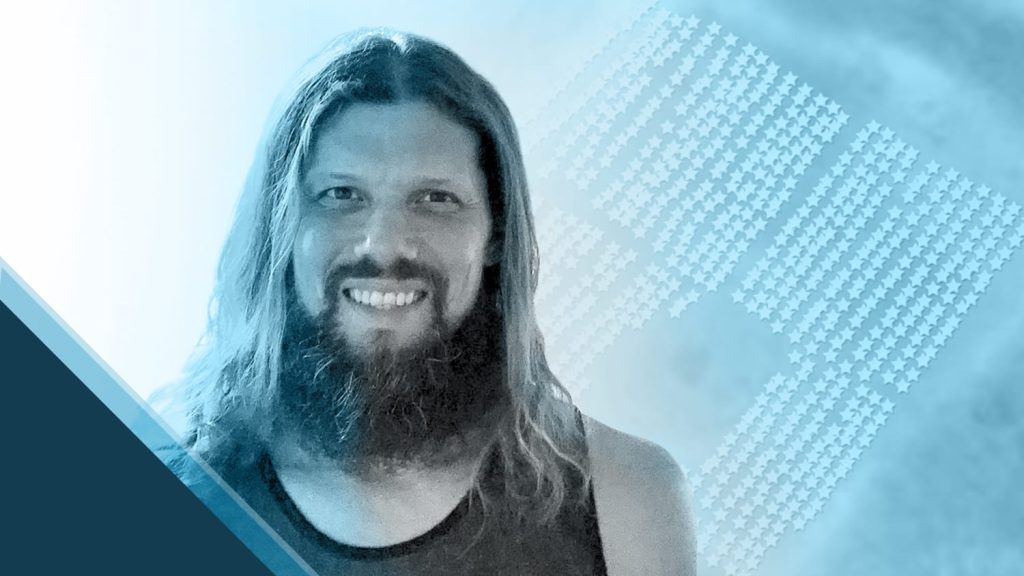 Customer Spotlight: Brian Tucker Uses GIS to Conserve Native Hawaiian Tree Species
Using an Arrow 100 GNSS receiver and Esri's ArcGIS, Brian Tucker helps protect Hawaii's most abundant native tree from a fungal pathogen.