/// Five Customer Presentations to Feature Arrow Series® GNSS Receivers at the 2022 Esri User Conference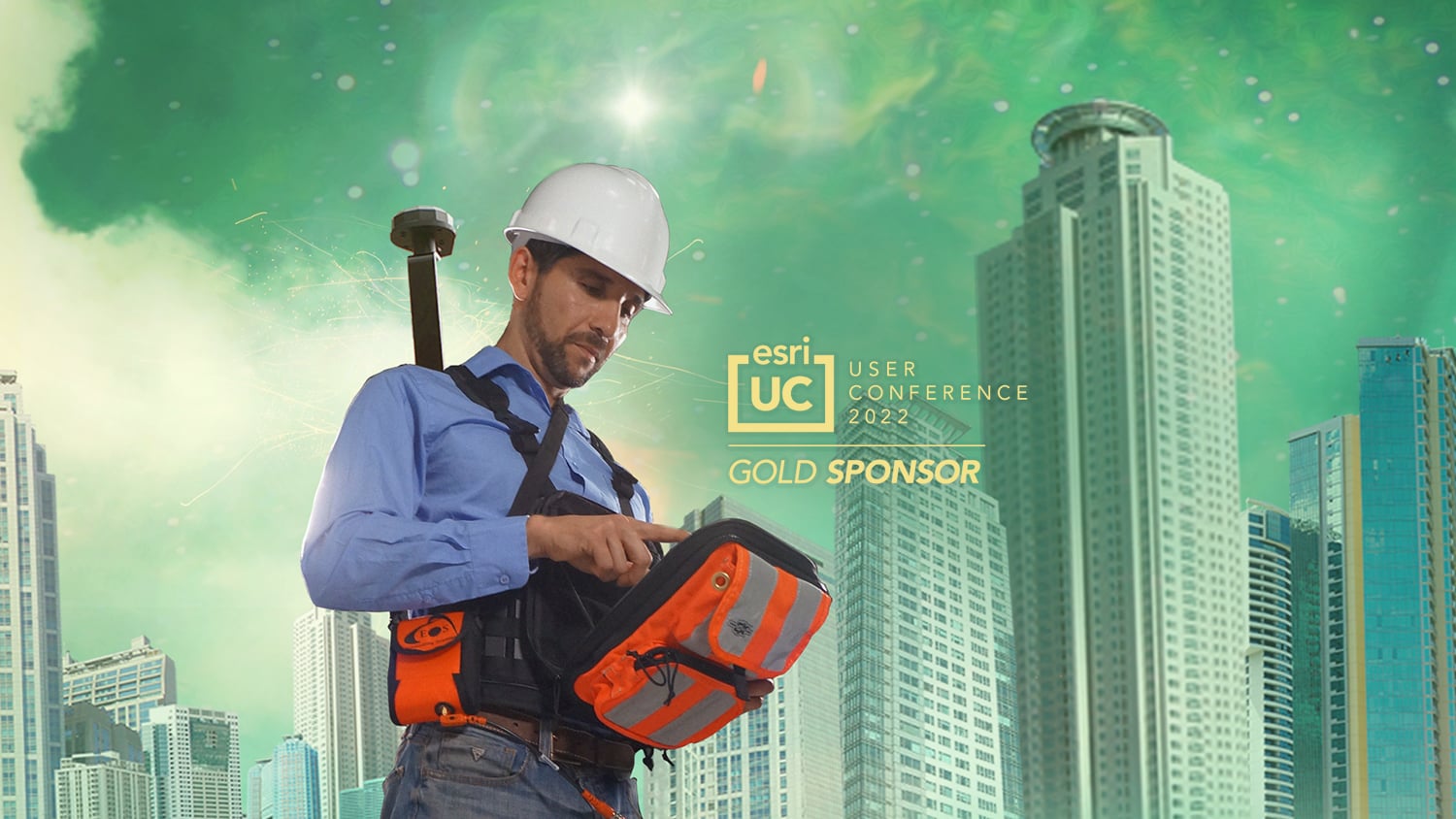 Are you registered to attend Esri's first physical user conference (UC) since 2019? Eos Positioning Systems is pleased to announce five (5) of our customers will be presenting at the upcoming 2022 Esri UC this July 12-14 in San Diego, California.
Their presentations cover a variety of industrial sectors and areas of interest, including water utilities, municipalities, drones, gas utilities, and AEC.
Add the locations, dates, and times for these 5 presentations to your schedule >
p.s. Be sure to add Eos' Tuesday sponsored lunch, "What's New in High-Accuracy GNSS/GPS for Esri Users?" to your agenda. An assortment of free boxed lunches will be offered to the first 100 attendees.
After a long pandemic delay, Eos customer Jim Casey was able to make a lot of progress on his Augmented Reality of the Amache Internment Camp (full story here). Watch this video Jim made for Eos partner Safe Software showcasing the results of his work with both companies' technologies.
Credit: Dmitri Bagh, Safe Software
IMGIS Call for Paper Closes Friday
Are you planning to attend Esri's Infrastructure Management GIS (IMGIS) conference in October 2022? Consider submitting a presentation!
Al's Corner: Technical Tips
Current GNSS constellation status for June 24, 2022: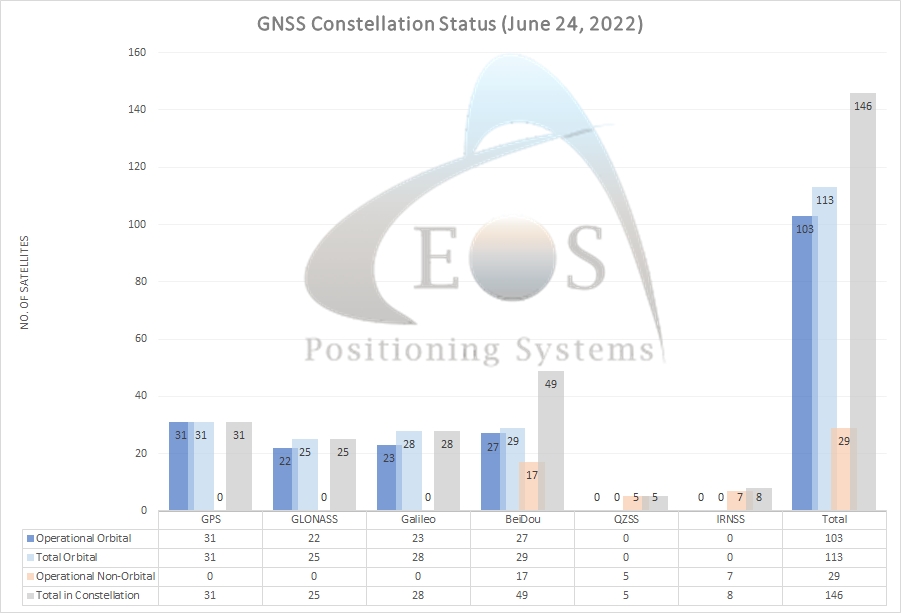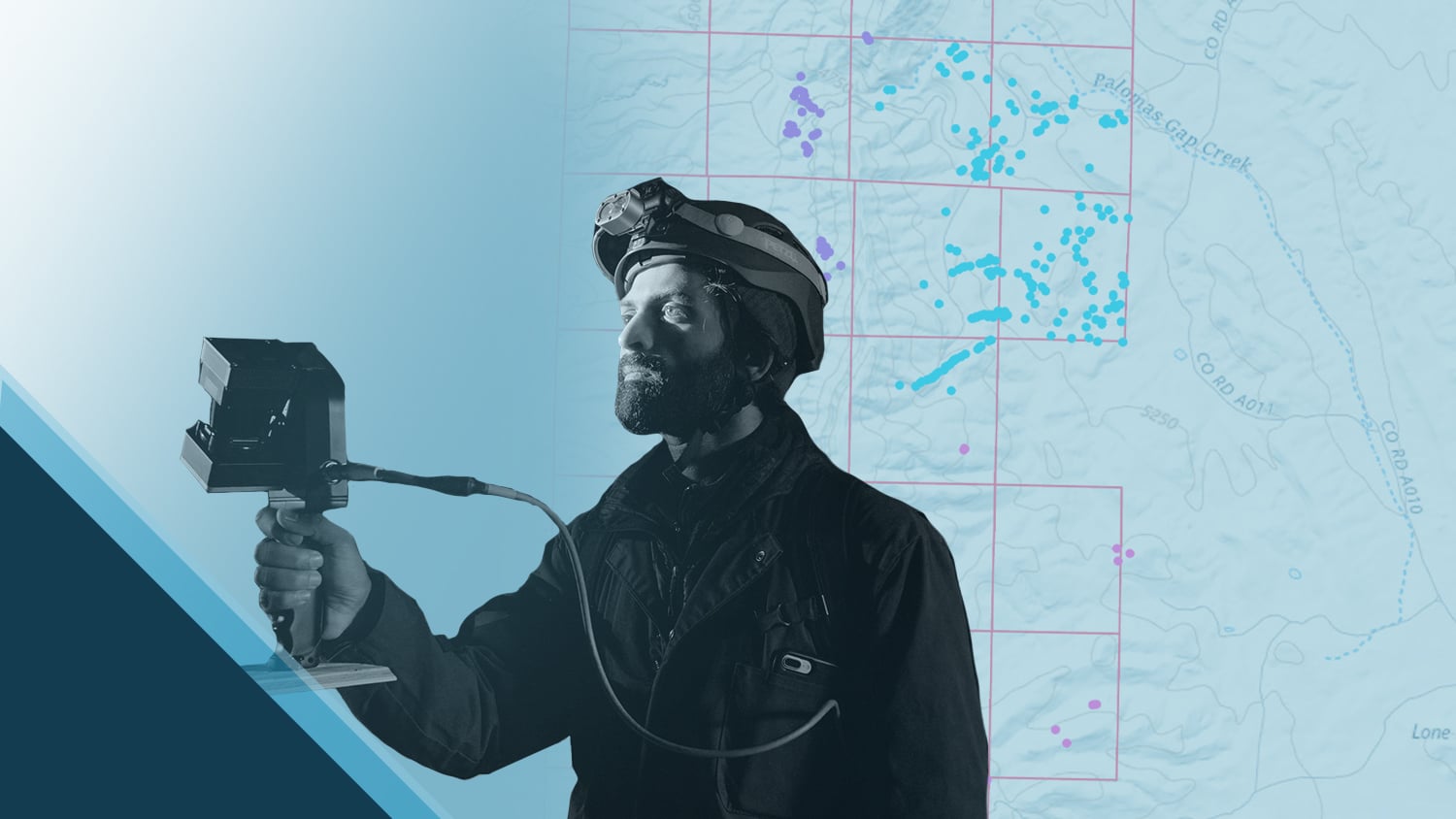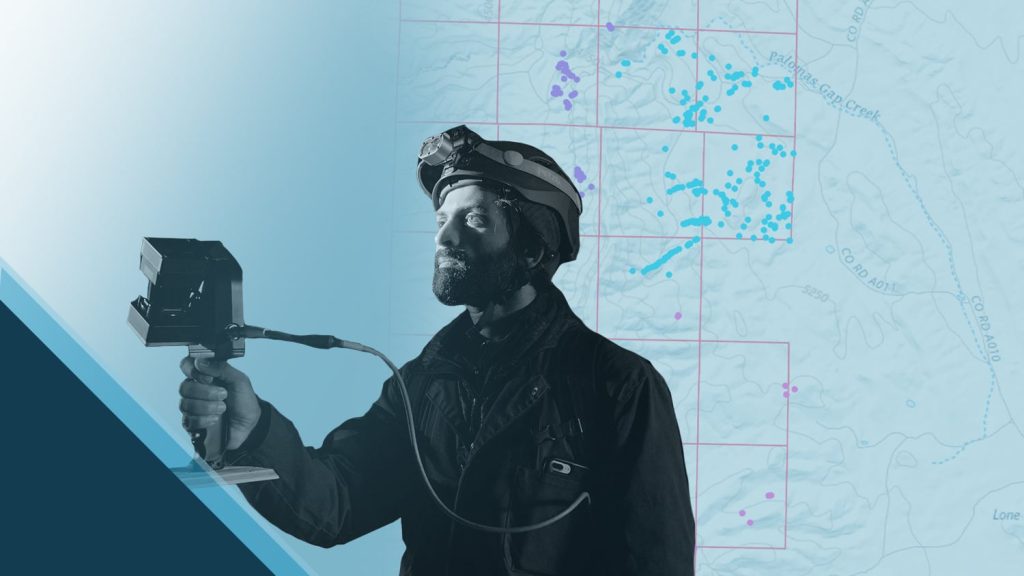 Louisiana Rural Water
July 19-21 | Lake Charles, LA
Join an Eos representative to learn about how easy high-accuracy mobile mapping has become for rural water utilities in Louisiana.
Hawaii Rural Water Association
May 25-26 | Kailua-Kona, HI
Join Eos and Esri at the HRWA event on the Big Island. Don't miss our introductory presentation from both companies into high-accuracy mapping in Hawaii.
AWWA ACE22
June 12-15 | San Antonio, Texas
Join Eos at ACE22! We will be in the Esri booth to demonstrate high-accuracy mapping solutions for ArcGIS users in the water industry.
Esri Water Meetup
June 14 | Auburn, California
Eos is the proud, exclusive sponsor of this free Esri Water Meetup hosted by Placer County Water Authority. Register today to learn about high-accuracy mapping. Lunch is provided but space is limited.
Digital Built Week Americas
June 14-16 | Anaheim, California
Eos will be in the Esri GIS Village at this international event for AEC professionals. Ask our expert representatives about GNSS, GPS, drones, RTK and more.
GIS & Remote Sensing Middle East
June 28-29 | Dubai, UAE
Visit Eos at this international event for geospatial and related professionals in the Middle East. Our GNSS expert will be available to answer all questions about high-accuracy data collection.