Affordable Survey-Grade GNSS Receiver offering RTK Precision
The Arrow Gold+™ is the first high-accuracy Bluetooth® GNSS receiver on the market to implement all four global GNSS constellations (GPS, GLONASS, Galileo, BeiDou), all available frequencies, and satellite-based RTK augmentation on any iOS®, Android™, and Windows® devices. Moreover, this GNSS receiver has full-band support for all GNSS signals including Galileo High-Accuracy Service (HAS). Both the Arrow Gold+™ and its predecessor model, the Arrow Gold®, work with all off-the-shelf mobile apps.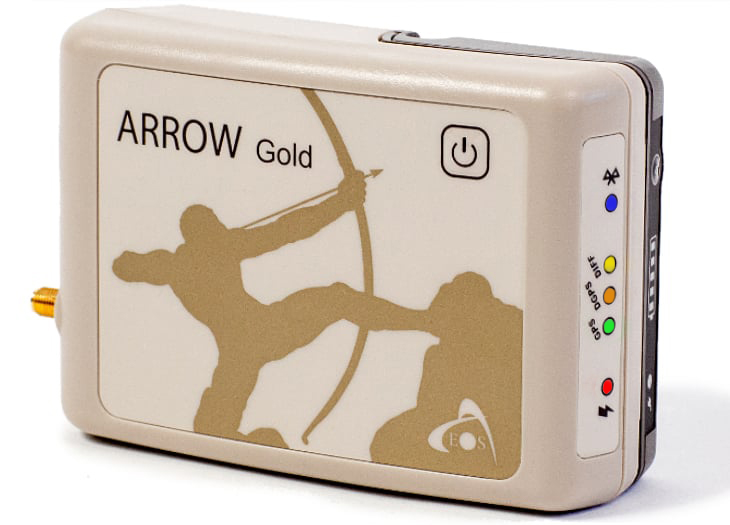 Accurate, Productive, Flexible
Survey-Grade GNSS Receiver
The Arrow Gold+ GNSS receiver provides survey-grade accuracy from a variety of differential correction sources, including RTK networks and base stations, Galileo HAS, and Atlas® satellite service.
Productive Positioning
The Arrow Gold+ is our most efficient GNSS receiver, supporting all global and regional GNSS constellations (GPS, GLONASS, Galileo, BeiDou, QZSS, IRNSS (excluding S-Band)), all available GNSS frequencies and 800+ channels for maximum field productivity.
Completely Flexible
Both the Arrow Gold+ and Arrow Gold are agnostic, hence compatible with all consumer mobile devices and any third-party data collection apps.
What Do You Get with an Arrow Gold+ or Arrow Gold GNSS Receiver?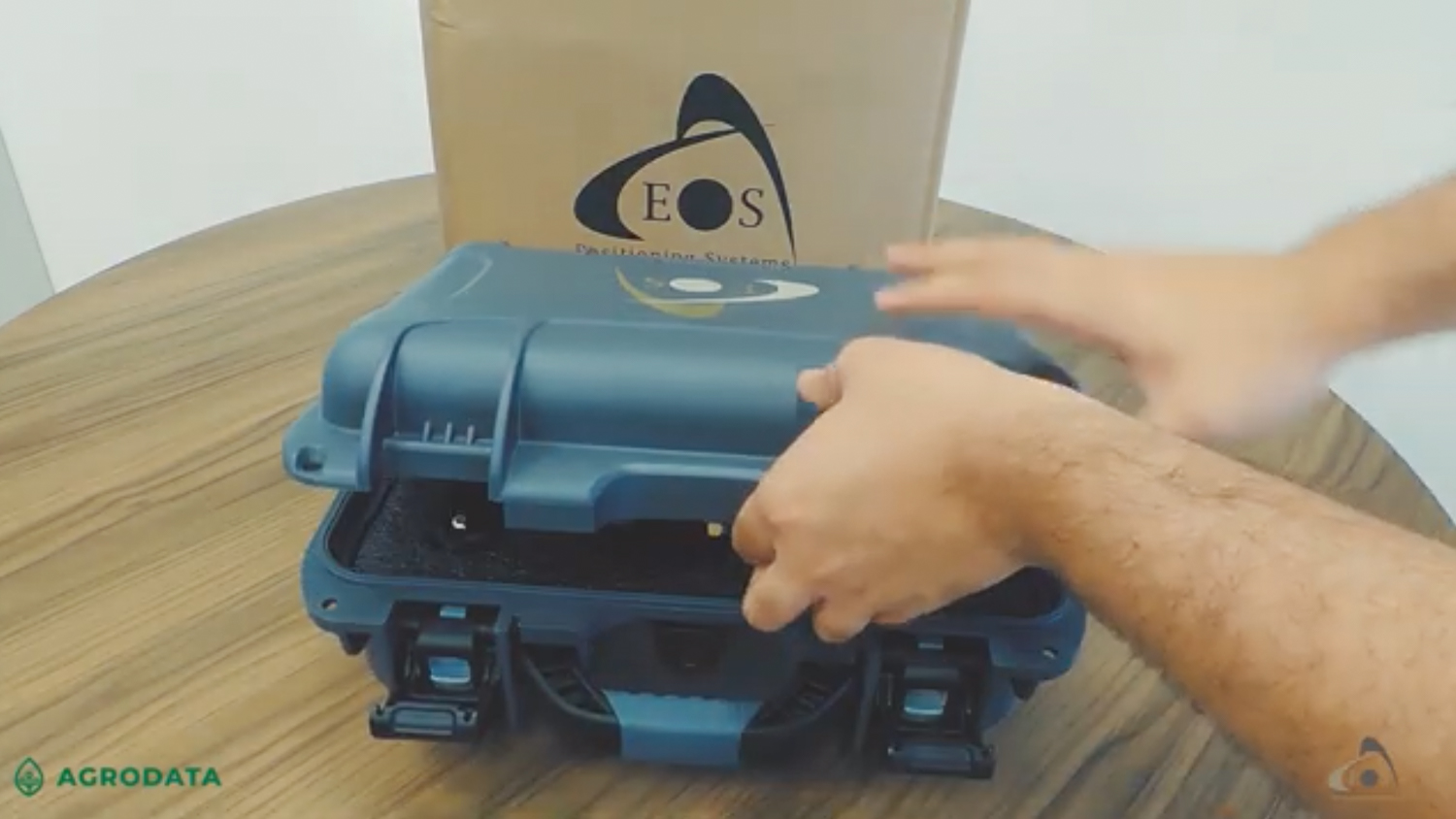 What's Included?
Open the box of your new favorite survey-grade GNSS receiver!
The Arrow Gold RTK GNSS receiver comes as a complete survey-grade positioning kit. Included with this survey kit are:
Arrow Gold or Arrow Gold+ GNSS receiver
Arrow Gold antenna (triple-band, plus L-Band) or Arrow Gold+ antenna (full-band, plus L-Band)
Antenna mounting plate
Antenna cable
Hard shell carrying case
Pole bracket and clamp
Li-Ion field-replaceable battery pack
12VDC power supply
Access to

Eos Tools Pro
Watch this unboxing video to see what's included and to learn how to mount an Arrow Gold GNSS receiver to a range pole.
What Accuracy and Flexibility look like with the Arrow Gold®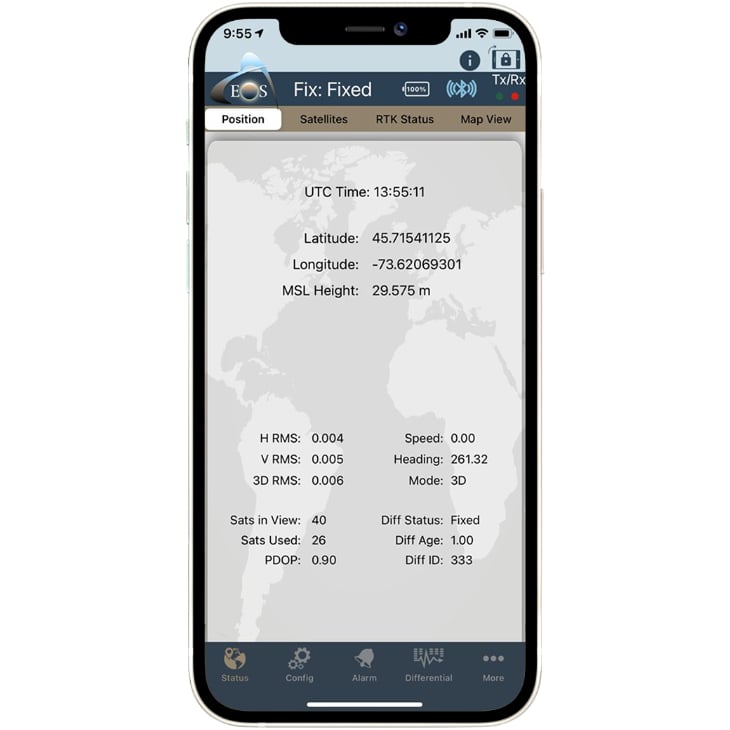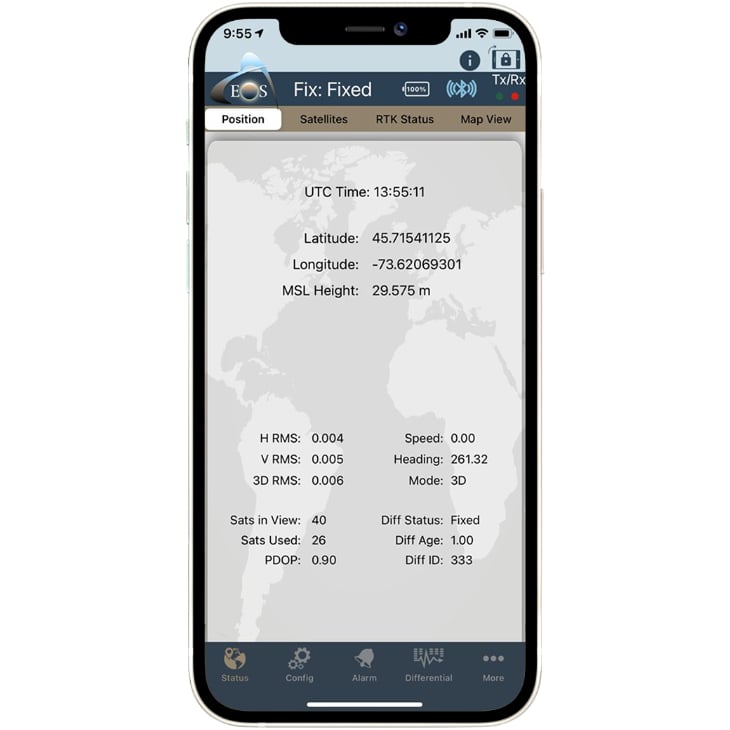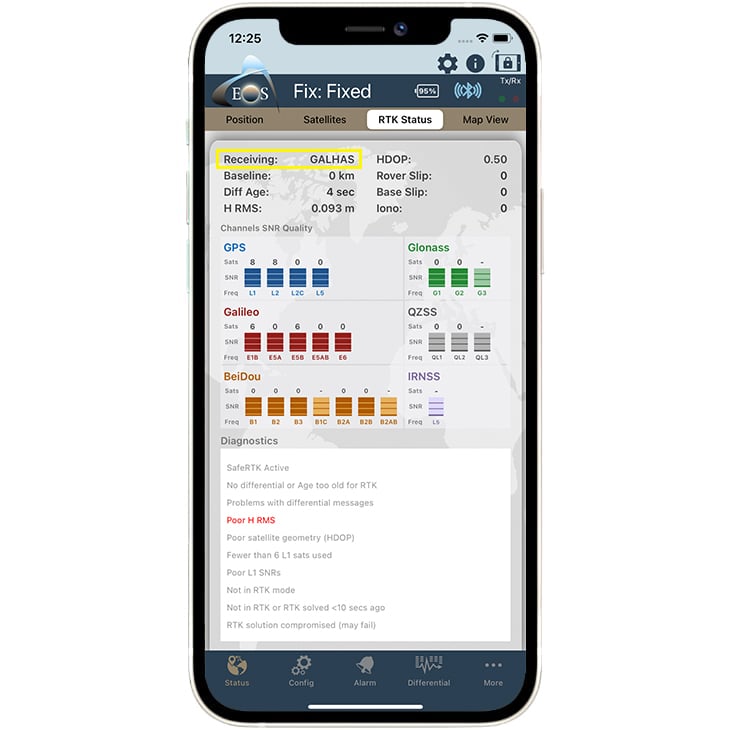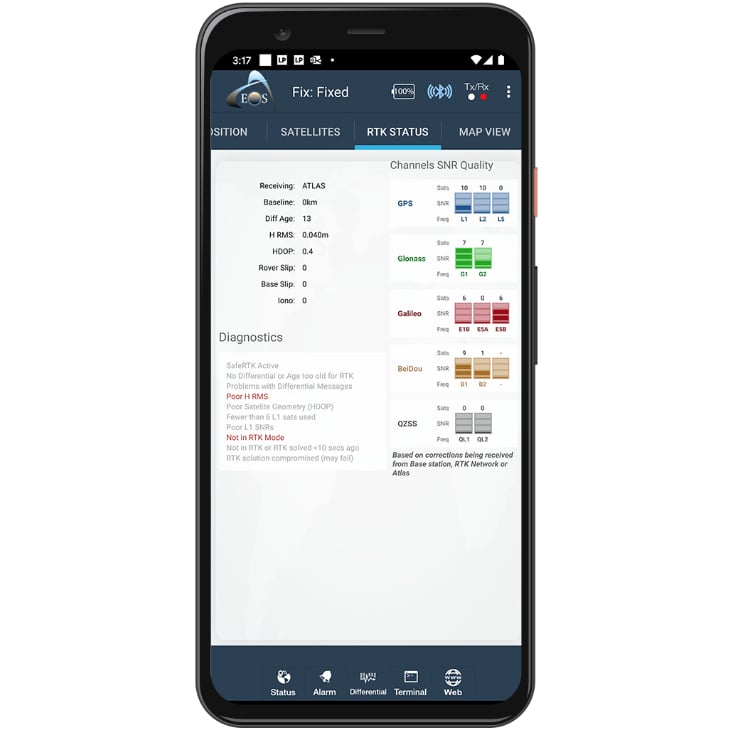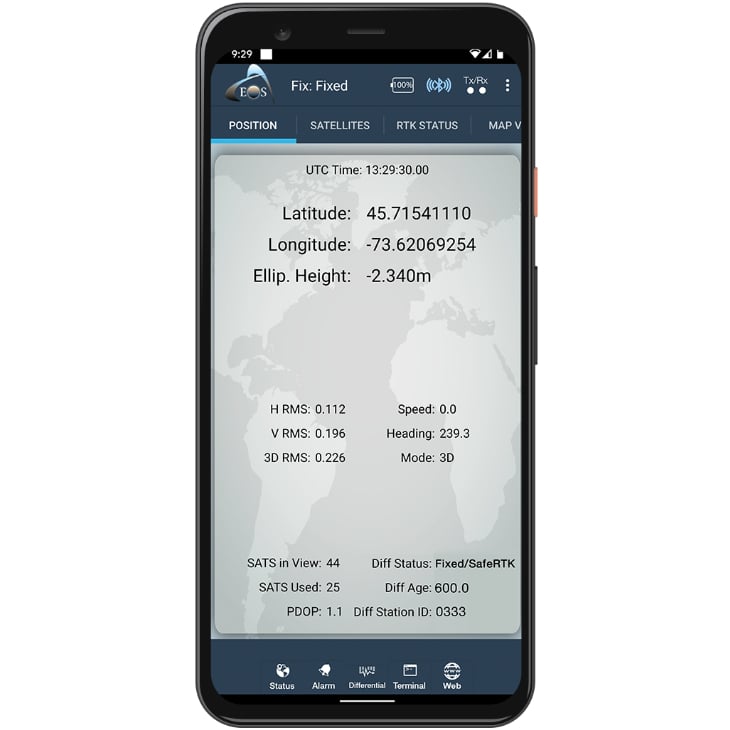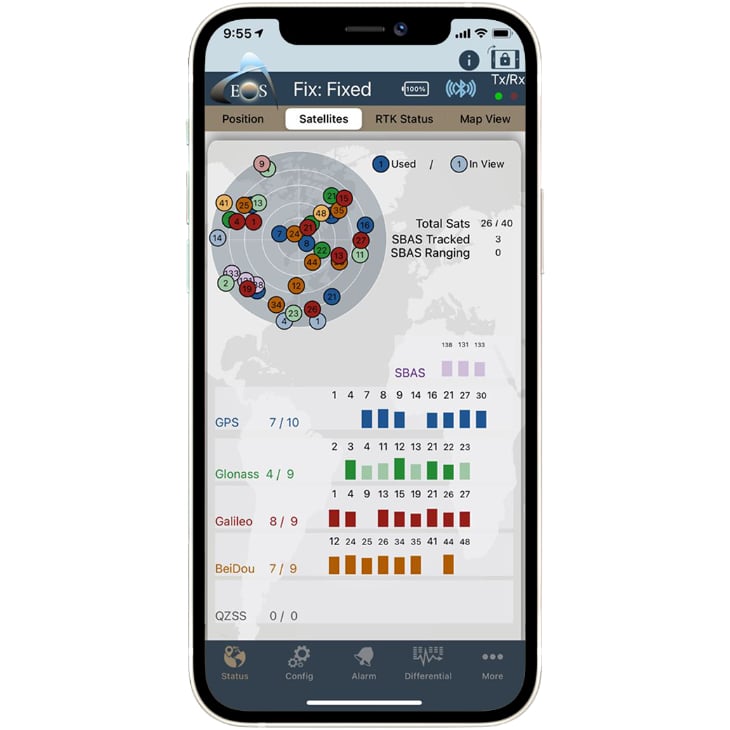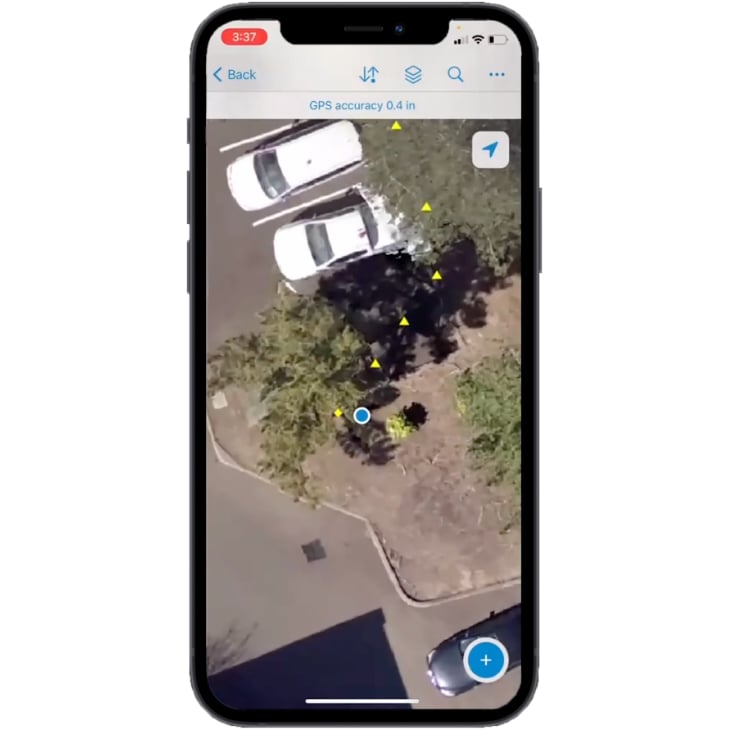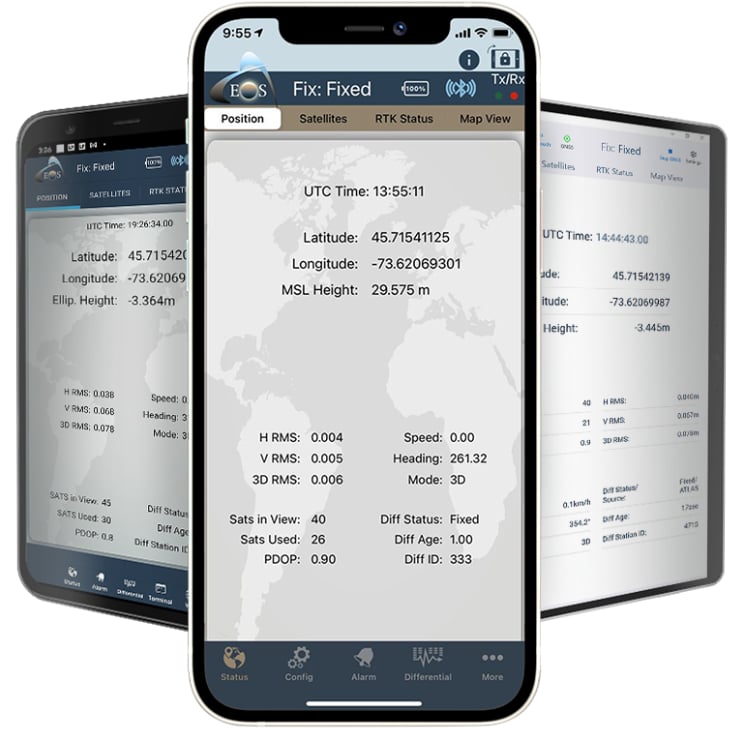 1 cm accuracy with RTK
10-15 cm accuracy with Galileo HAS
4 cm accuracy worldwide w/ Atlas® subscription
Retain RTK in poor cell areas with SafeRTK®
Access all GNSS constellations and signals
Easily integrate with any mobile app
Compatible with all mobile devices
Use with any Differential Correction Source
RTK Network & Base Station
The Arrow Gold+ and Arrow Gold provide 8mm horizontal accuracy and 2cm vertical accuracy with any RTK network or local base station.
Atlas® Service
With no RTK network or base station available, the Arrow Gold+ and Arrow Gold can be used with Atlas® subscription service worldwide. Available subscriptions are H10 (4cm), H30 (15cm) and Basic H50 (30cm).
Galileo HAS
If no RTK, base station, or Atlas® service is being used, the Arrow Gold+ will work out of the box with Galileo HAS to provide 10-15 cm horizontal accuracy globally.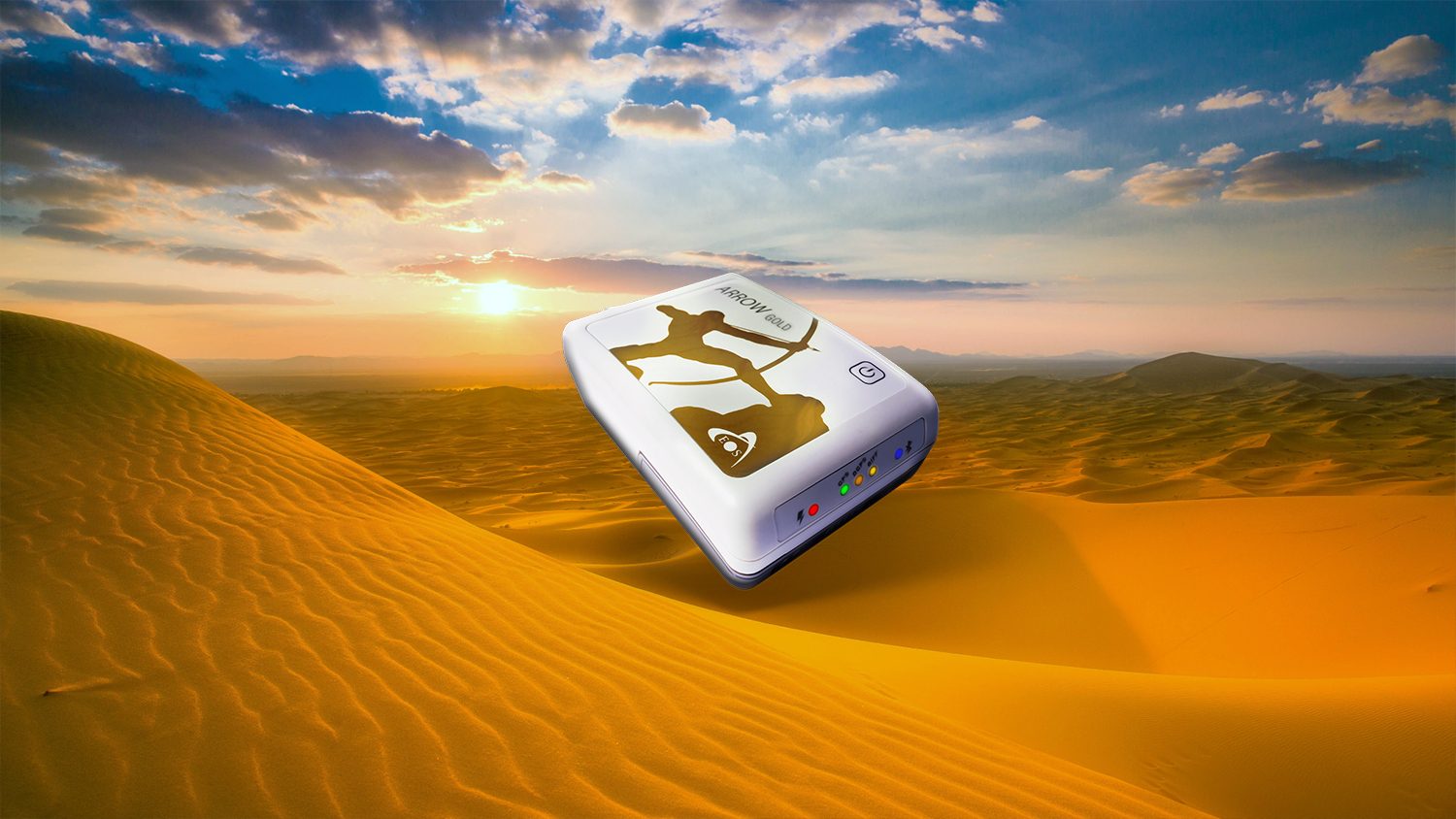 What is SafeRTK®?
There is nothing more frustrating than losing RTK network connection while working in areas with spotty cell coverage. SafeRTK® is the answer. SafeRTK® is a proprietary feature included exclusively with the Arrow Gold+ and Arrow Gold receivers. It uses the Atlas® differential corrections signals in the background while using RTK corrections. When cellular connection to your RTK network drops, SafeRTK takes over within a few seconds and allows you to maintain RTK-level accuracy. With the Arrow Gold+ and Arrow Gold, this accuracy will be retained until you are able to reconnect to your differential correction source. This enables uninterrupted RTK accuracy in spotty areas.
Learn How SafeRTK® Works >
Explore the Arrow Gold in 3D
Bring the Arrow Gold to life on your screen. Click the play button to launch the Arrow Gold 3D model. Select any numbered button to access helpful tips about this survey-grade GNSS receiver.
Determining if the Arrow Gold+ or Arrow Gold is Right for You
Customers considering the Arrow Gold GNSS receiver can now choose between the standard Arrow Gold model and the more advanced Arrow Gold+ ("plus"). The Arrow Gold+ includes all the same features of the standard Arrow Gold GNSS receiver, with additional features. The Arrow Gold+ offers 800+ channels (compared to 394 with the Arrow Gold), also includes support for additional GNSS signals, India's IRNSS (L5), longer battery life, built-in functionality of the Eos Bridge™ Bluetooth® connector, and the ability to connect multiple mobile devices to one receiver. This is the most future proof, ubiquitous, and productive GNSS receiver Eos offers.
Please note: Arrow Gold GNSS receivers cannot be upgraded to the Arrow Gold+ model. Choosing between the Arrow Gold+ and Arrow Gold is a permanent model choice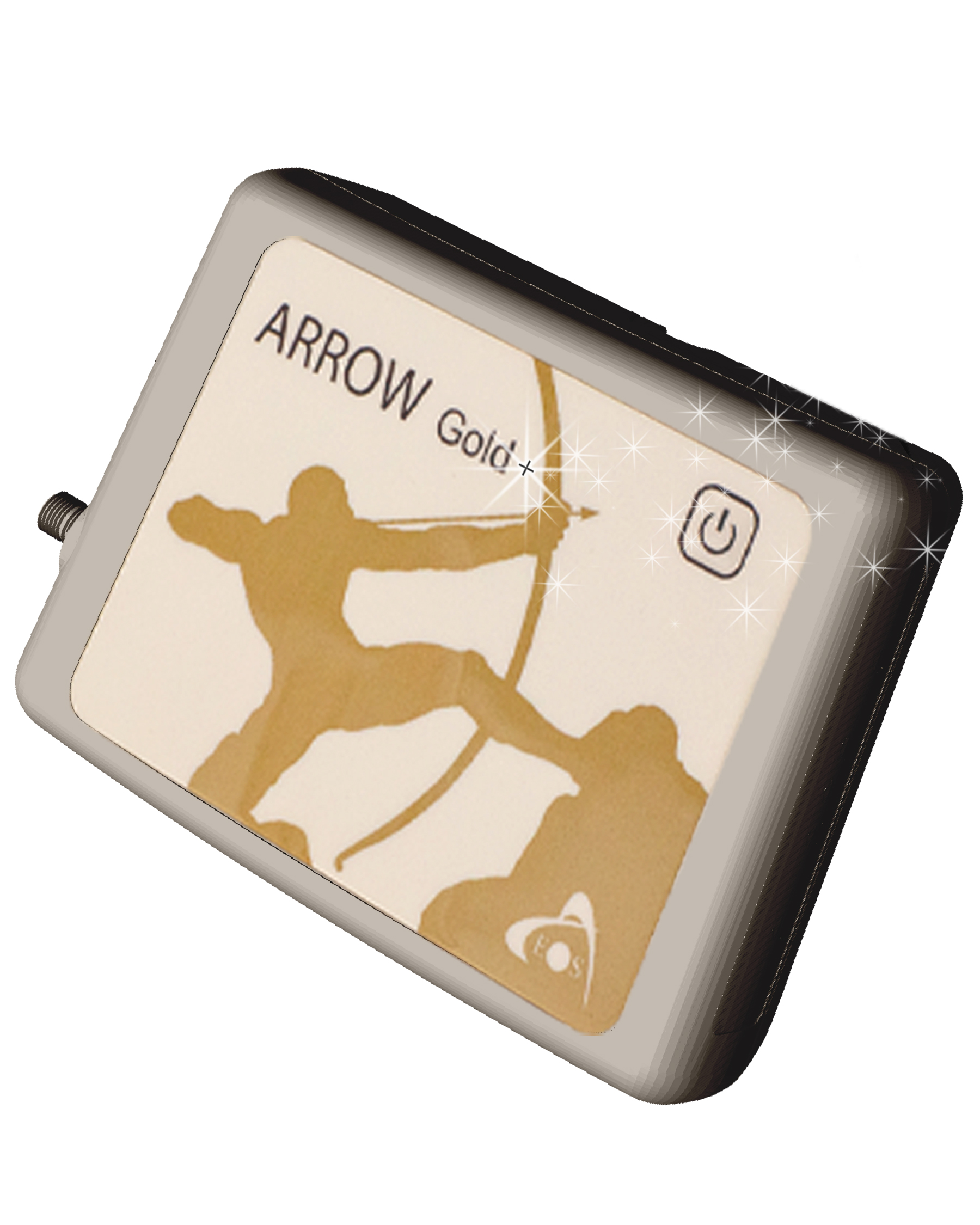 Even More Signals Supported
The Arrow Gold+ supports even more signals, resulting in faster RTK convergence and better RTK performance in tough conditions. Additional signal support includes: the concurrent use of the BeiDou B3 and GPS L5 signals and more GLONASS, BeiDou, QZSS and IRNSS signals. Along with support for Japan's QZSS LEX signal, the Arrow Gold+ also supports Galileo E6 HAS, which provides free 10-15 cm horizontal accuracy globally.
Longer Battery Life
The Arrow Gold+ offers 11 hours of battery autonomy (increased from 7.5 hours).
Multiplexing
The Arrow Gold+ has the functionality of the Eos Bridge™ Bluetooth connector built in. Connect your Arrow Gold+ to any third-party sensor (e.g., laser rangefinder), and the Arrow Gold+ will stream the content of that sensor to your iOS or other mobile device via its datastream.
Connect Multiple Mobile Devices
The new multipoint feature allows you to connect more than one device to a single Arrow Gold+ receiver.
Arrow Gold Base Station
The Arrow Gold base station configuration allows you to install and operate your own base station where there is no RTK network or base station available. An Arrow Gold base station offers four-constellation GNSS support for high accuracy and productivity. Our team can help you with your installation. Contact Eos to discuss if this is an appropriate option for your application.
Read How DIL Uses an Arrow Gold® Base Station on a Remote Island >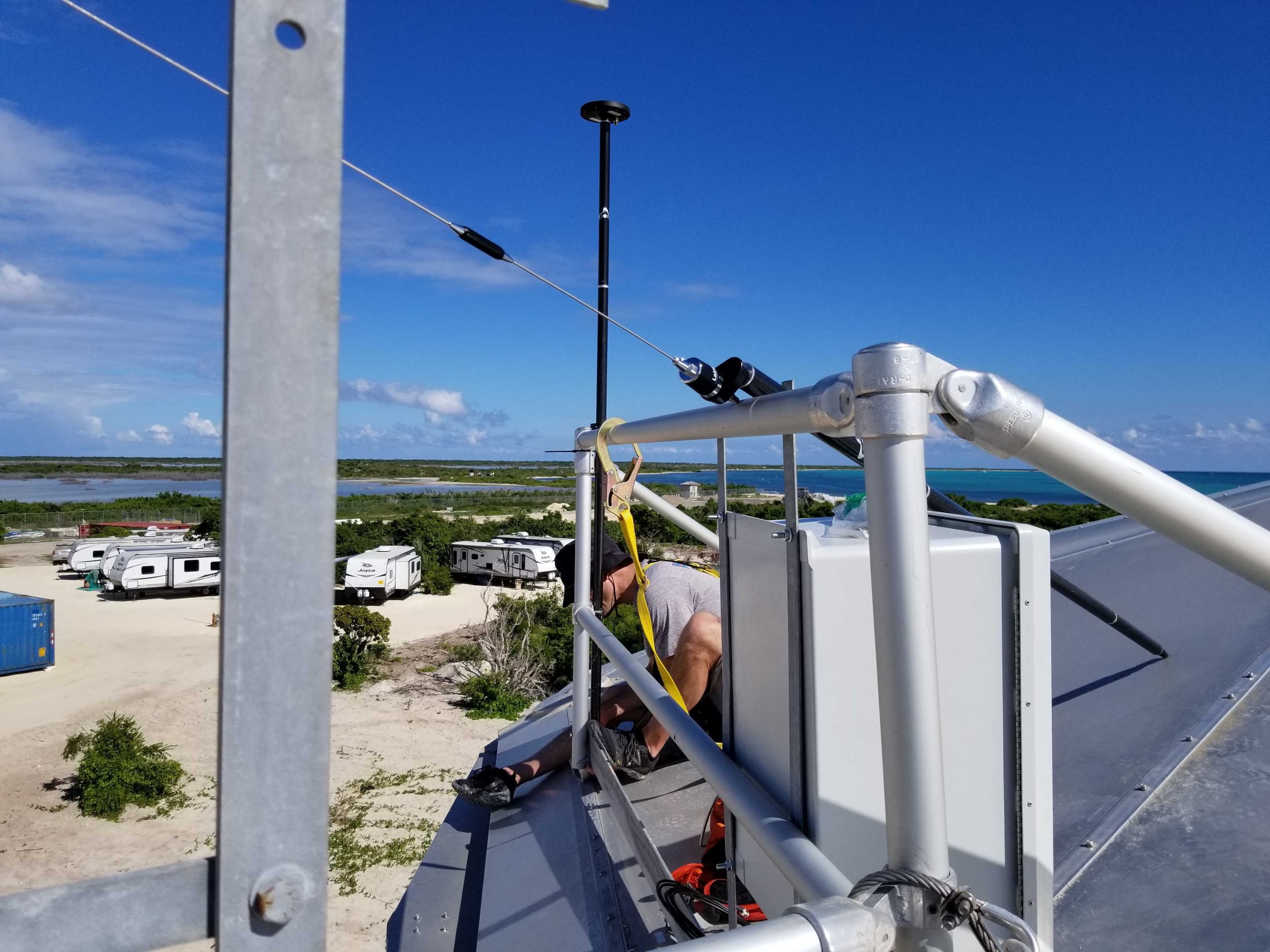 Arrow Gold+ and Arrow Gold Technical Specifications
GNSS Receiver Specification Footnotes:
Depends on multi path environment, number of satellites in view, satellite geometry, baseline length (for local services) and ionospheric activities. Stated accuracies for baseline lengths of up to 50 km
Transmission in free space
Lithium-Ion battery performance degrades below -20°C (-4°F)
+Indicates item applies only to Arrow Gold+™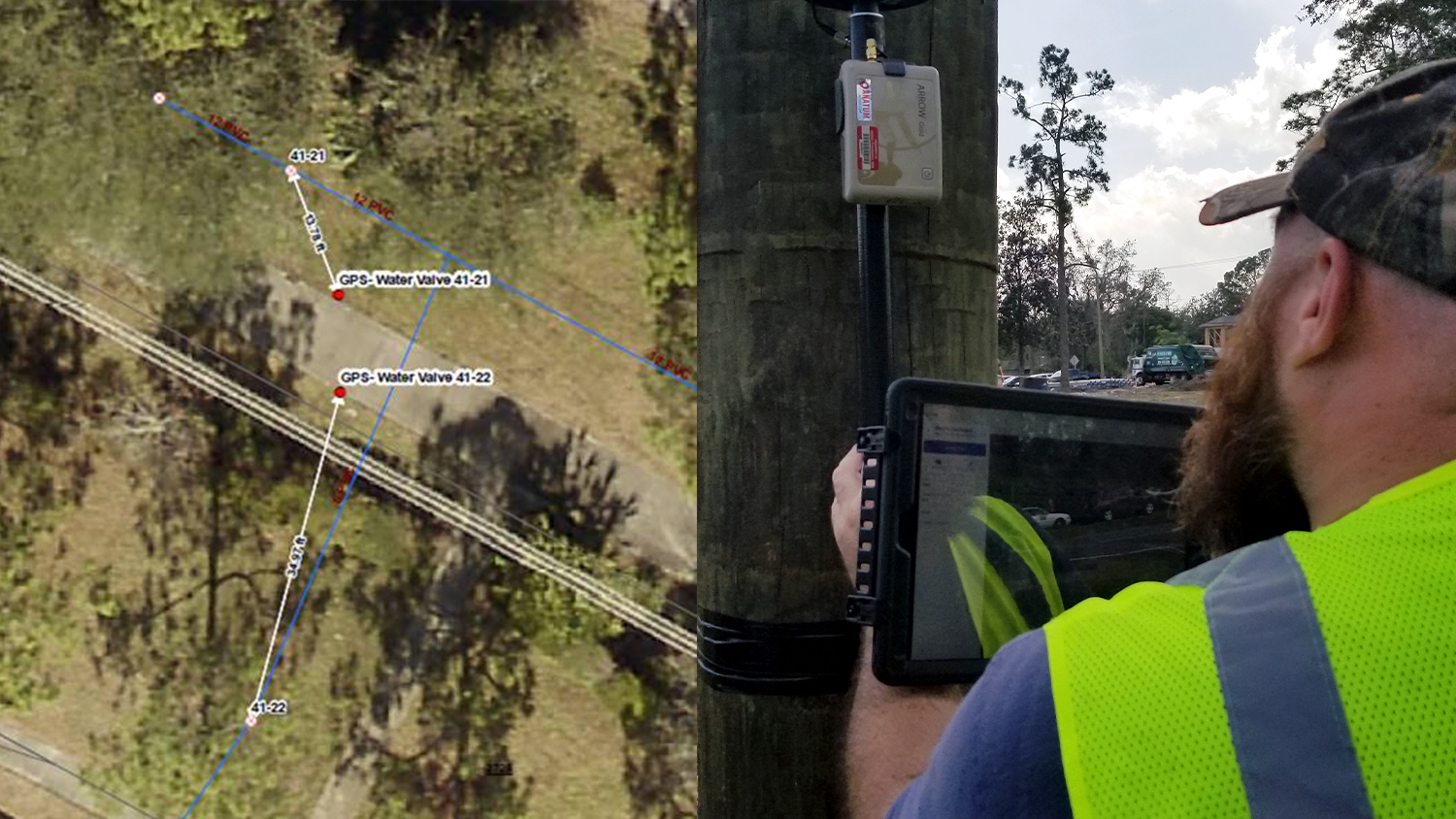 NSBU on the Florida coast needed a real-time, easy-to-use high-accuracy data collection system to replace paper redlining.
More Info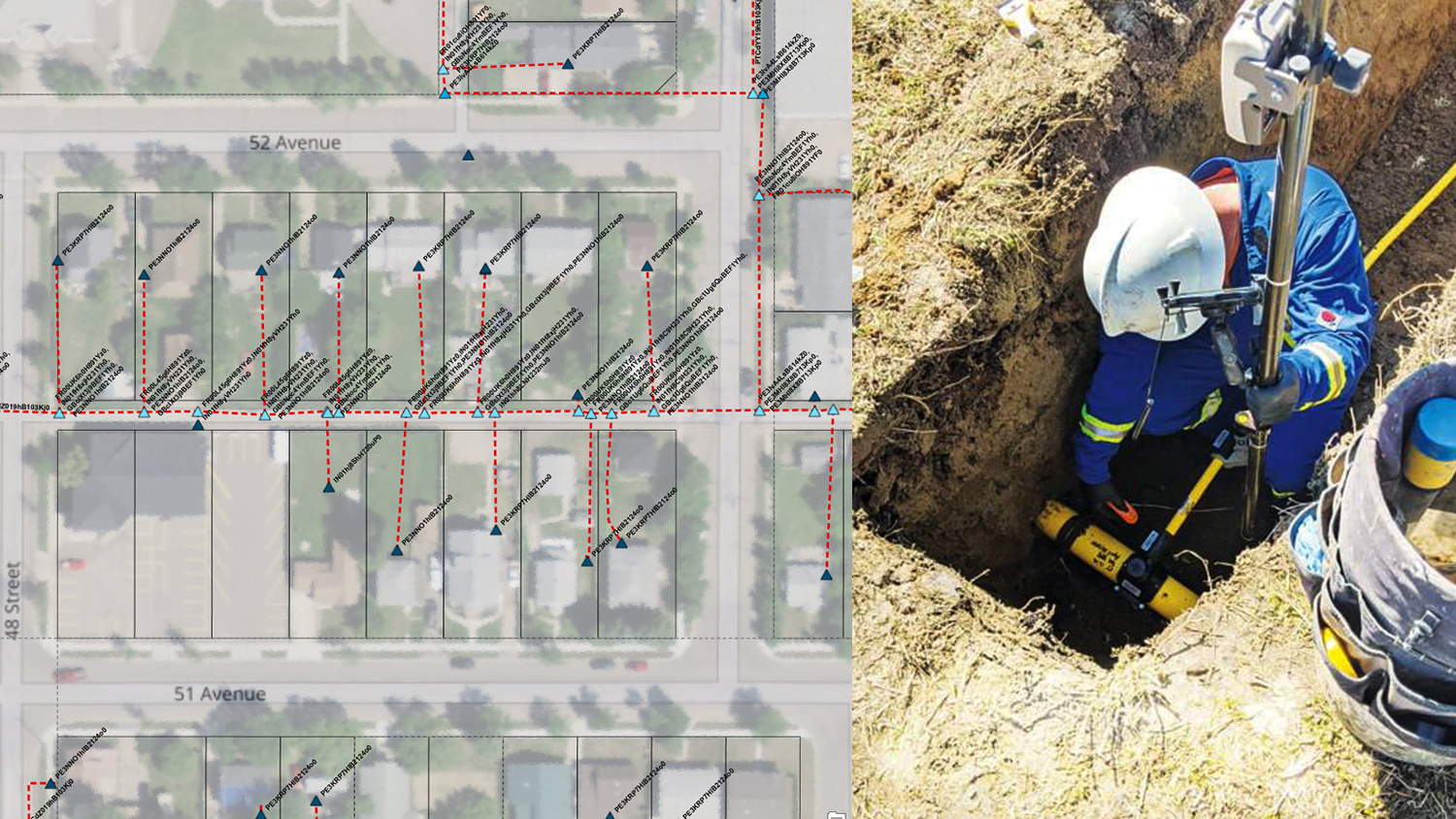 Apex Utilities uses an Arrow Gold® RTK GNSS base/rover configuration with Android tablets and ArcGIS Field Maps for tracking and traceability.
More Info
National Park Service is using Arrow Gold® RTK GNSS receivers at LAVO national park to clear tens of feet off alpine roads with cm accuracy.
More Info
What Customers Say about the Arrow Gold+ and Arrow Gold
Michael Allison
"The thing I enjoy about the Arrow Gold is that it's very rugged, because I'm out in the field a lot. It's easy to put together, easy to hook up, and easy to understand. And it works really well. I'm using the Arrow Gold just like the surveyors would."
Owner, Raptor Aerial Services / TX, United States
Kenny Ratliff
"Compared to the collection equipment cost in 2013, the Arrow Gold comes in around half of that. The best part is – there is no accuracy loss."
GIS Manager, Oldham County Water District / KY, United States
Håkan Bergstedt
"With the Arrow 200 / Arrow Gold and RTK network, I get two centimeters or closer than that."
Co-Founder, MittNorr Skog & Fasteight AB / JA, Sweden
Kurt Towler
"The Arrow Gold receiver was very easy to hold, very lightweight. I was impressed with how far the technology has come. The whole thing can be carried on a belt."
GIS Supervisor, Sulphur Springs Valley Electric Cooperative / AZ, United States
Ronald Stith López
"If our RTK connection is lost, the Arrow Gold maintains our RTK corrections thanks to the SafeRTK feature."
Technical Cadastral Coordinator, ConHydra / Lima, Peru
Resources for Current Arrow Gold+ and Arrow Gold Customers
Get Started
Ready to get started with your new Arrow Gold+ or Arrow Gold receiver? Follow along with this Arrow Quick Start Guide to power on, Bluetooth-pair, and mount your Arrow Gold GNSS receiver.
Check Your Firmware
The latest firmware for the Arrow Gold+ is 6.0Aa04a  and for the Arrow Gold is 6.0Aa04a . Check your firmware version in the "About" menu of Eos Tools Pro. If your firmware is not of the latest version, please contact our technical support team for instructions on how to upgrade your firmware.
Browse Resources
A variety of informative articles, how-to guides, and video tutorials are available in the Eos Knowledge Base. Browse content to make sure you're getting the most out of your GNSS receiver.