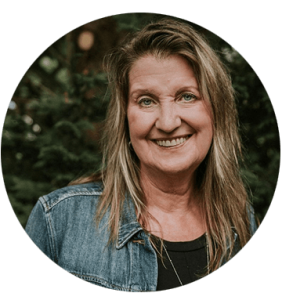 Karen Stewart
Karen Stewart is an experienced manager with a passion for developing Smart Communities. Her focus is on data-driven citizenship as a top priority. Working in the industry for over 3 decades she has a keen interest in helping governments and communities focus on policy initiatives enabling them to tackle pressing issues bringing top priorities into focus. She is a knowledgeable GIS and IT professional with a passion for creating communities where people want to live, work and play and is currently the CIO for the City of Maple Ridge.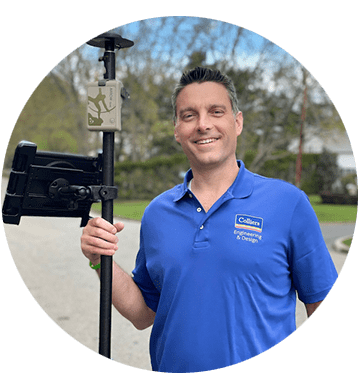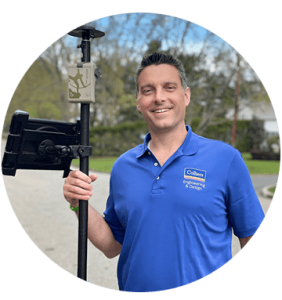 Michael Kolody
Mr. Kolody is the Regional GIS Manager for the New York, New Jersey and Pennsylvania region with over 17 years of experience in GIS project management, cartography, spatial analysis, and data management. His expertise includes the supervision of department level office and field operations involving GIS implementation and management, high-accuracy Global Navigational Satellite Systems (GNSS) mapping, asset inventorying and form-based asset condition assessment operations.
Mr. Kolody employs an innovative and resourceful approach to execute projects successfully, manage a diverse team of GIS professionals, and communicate technical details to non-technical stakeholders. He has provided various GIS, GNSS mapping and data management services using Esri's GIS software to public and private sector clients ranging from local municipalities and utility authorities to large petroleum and chemical manufacturing clients, while assisting them to comprehend, maintain, and analyze their spatial data.
Mr. Kolody received his B.A. in Geography with a Major in GIS at West Virginia University and attended Linköping University, Sweden with a concentration in GIS.
Colliers Engineering & Design has been helping clients to effectively manage their operations through intuitive, web-based GIS since 2001. The firm is currently an Esri Silver Partner.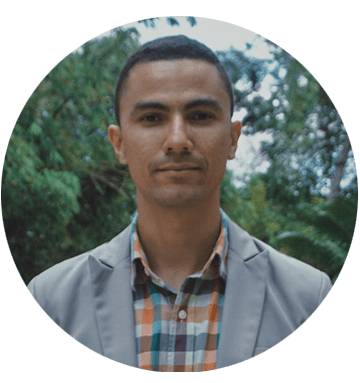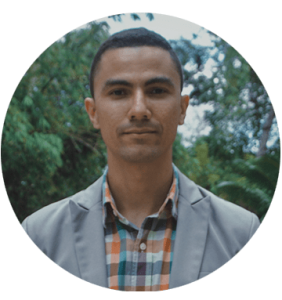 Josiah Thomas
Chief Executive Officer, ADF Haiti | Fond-des-Blancs, Haiti
Josiah Thomas has served as ADF Haiti's CEO since its operations started in 2016. He has led the expansion of ADF Haiti's team, institutional capacity, funding sources, partners, and the development of long-term integrated programs from the ground up. Josiah graduated from Berea College with a B.A. in Political Science. He is multilingual, of Haitian origin, and grew up in Fond-des-Blancs, Haiti. He currently lives in Fond-des-Blancs with his wife Felicita and their two dogs, Ash and Meeko.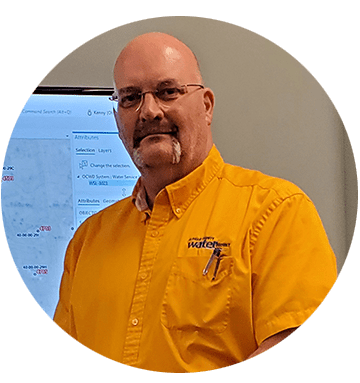 Kenny Ratliff
In July 2016, Kenny Ratliff joined the Oldham County Water District as their GIS Manager, bringing with him more than 20 years of experience working with Geographic Information Systems (GIS). Kenny graduated from Morehead State University with a degree in Geography and Geology. His background with GIS includes work as the GIS Manager for the Kentucky Army National Guard and Emergency Management, Spatial Solutions Architect for a consulting firm, and serving as the Geospatial Information Officer for the State of Kentucky while managing the Division of Geographic Information. While serving as the Director of the Public Safety Branch with the Kentucky Department for Public Health, he was selected to lead a strike team to the coast of Mississippi in the aftermath of Hurricane Katrina. During this deployment, Kenny's team used GIS and GPS technology, which added much more value on the ground and to the overall success of the deployment. This was one of the reasons Kenny and KDPH were selected for a Esri Special Achievement in Geography award in 2007. Today, Kenny uses multiple ArcGIS apps with Arrow GNSS receivers on Android devices.
Categories:
Sessions
,
Webinars
,
ArcGIS Collector
,
ArcGIS Field Maps
,
ArcGIS QuickCapture
,
ArcGIS Survey123
,
Eos Tools Pro
,
Arrow 100®
,
Arrow Gold®
,
Atlas®
,
RTK
,
iOS